By Livia Choice
The unexamined life is not worth living. —Socrates
Whether you agree or not, cam site traffic is simply not at the same level as it used to be a decade ago, and there's a reason for that: Cam site models are being trained in an outdated manner while offering a kind of performance that does not meet the expectations of guests.
The landscape of the live cam industry is very similar to the landscape of our society at large, and the best way to remain in the business nowadays is to build meaningful connections with members. Doing the opposite — pressuring models to tease and only focus on the sexual aspect with no social interaction — does not lead to long-term success. After 10 years of study in cyberculture and seven years camming as a model, I have come up with several new directions, which are presented here.
Recently, I was chosen to be one of the speakers during the panel discussion "Cam Models: Discover Why and How Top Models Reach Higher Earnings" during the 2017 European Summit in Sitges, Spain. The experience inspired me to write this piece. Besides being a model, I am also a businesswoman, working hard to show the industry that camming is much more complex than initially meets the eye. The real purpose of the job is much more closely related to the live interaction between models and members (building connections) than focusing too narrowly on the sexual aspect (which easily can be found for free on a number of porn sites).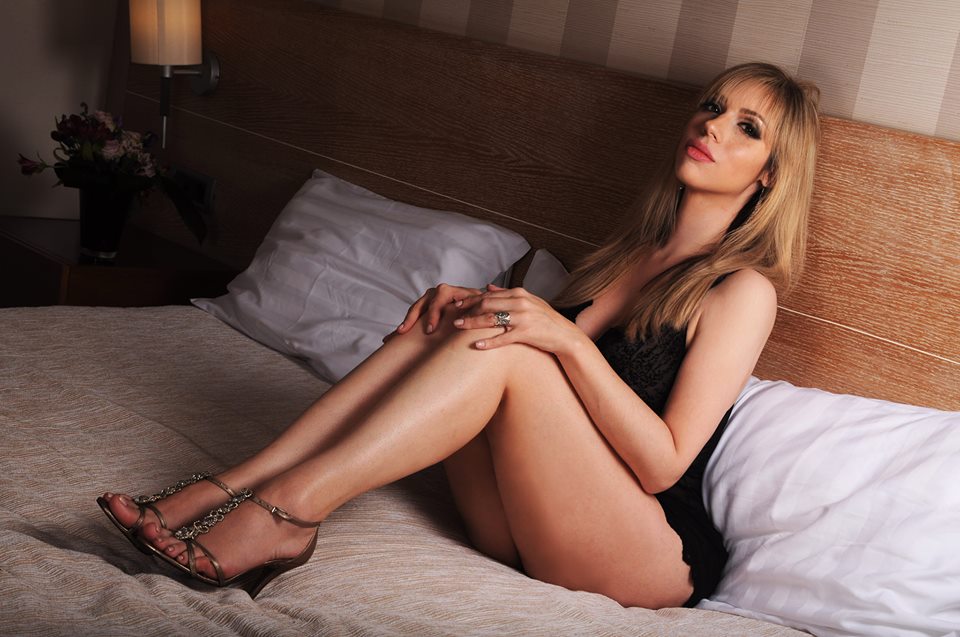 This is a completely original and unique perspective based on scientific arguments honed over a career spanning a decade studying cyberculture. That experience, along with seven years spent camming, makes me really interested in showing how this new perspective would simultaneously be more productive and efficient for models and members, as well as the industry at large.
As far as I know, camgirls and members are not sex machines; instead, they are people who change their interests and behavior both online and offline, according to the world they live in. So, in order to better understand member behavior in live videochat, we need to remind ourselves of all the changes in our society during the past 10 years. These days, the changes reflect a society full of people isolated from each other, hidden behind the screens of their electronic devices, looking for a social connection using online platforms. Live cam sites are one type of online platform, and live cam models are the right people to help needy members, as well as fulfill our basic societal need of building connections.
I have been developing this theory about "building connections," taking into consideration everything I have studied about our society and everything I have analyzed related to my members' behavior during the past seven years. Considering this, it's important to remember that in the past, live cam sites didn't need to compete with free porn websites. Nowadays, there are all kinds of free porn. It's a losing battle to demand models remain active all day in free live chat (just like a porn video). In addition, it's not the color of her hair or body type or even the glamorous atmosphere in the room that actually separates porn stars and cam models. It's the live interaction with the members in the room. In other words, only cam models are able to build connections with their members, and this is the most competitive aspect, unique to the cam industry.
That's why I think it's completely outdated to continue asking models to tease with no interaction, to smile, to change outfits frequently without repeating, to look glamorous, etc. Members can find all of these features for free on porn websites or even with the next model. The only reason the same member would continually come back to the same model over and over is she builds a genuine connection with him. Not only virtually, but if you pay attention to what's going on in society nowadays, building connections is the new trend in the industry because it's exactly what people are missing most in modern society.
Let's reflect. Do you ever wonder why social media works so well? Do you think it's because members want to see more and more pictures of the same models? Of course not. That's just more of the same. Social media works because members are trying to find a way to build real connections with the model and to feel like they are part of her life, online and offline.
Did you ever wonder why interactive toys are the hot new success of the industry? Do you think it's because members love to try new features? Of course not. Everybody is lazy and prefers to stay in their comfort zone. When there's any slight change, even to the site layout, everybody complains. Interactive toys work so well because members feel a stronger bond with the models. There is no doubt in my mind that any tool, feature or program based on strengthening the connection between models and members will be a success.
Now answer me: Why does the same member return over and over to the same model? Do you think it's the size of her breasts, or is it because she made that member feel connected to her? I can absolutely guarantee you he is returning to her because she found a way to be a genuine person and make a connection not strictly sexually based. Let me clarify that members can obviously have sex with whomever they choose, but they won't want to return to the "object" with whom they don't identify, the one who didn't even bother to ask their name at the beginning of the session. So again, my suggestion is for models to find a way to build meaningful connections with their members.
At this point, I think we can conclude together that it's time for the industry to take steps forward (especially related to the way models are being trained to perform), and I believe I have submitted enough evidence to prove that building connections with members is really the key to the entire business. I am really thrilled to have been able to develop this theory with my theoretical and empirical knowledge and to contribute this breakthrough to the live cam industry.
—
Livia Choice is an independent webcam model from Brazil. She is also a journalist with a Ph.D. in communication and semiotics and a regular speaker at adult webcam industry events. Choice has been honored by her peers with awards and nominations from the Live Cam Awards, AWA and AVN.
Find her on ImLive here and on Twitter at @LiviaChoiceX.