What's in a name?
A name can tell a story of an individual's life, indicating to some degree where and when one came into being. A name can also be symbolic, embodying the name giver's idea of who one is — or, who they'd like you to be.
A name can also be a reflection of your own self concept, showcasing how you see yourself and where perhaps you'd like the future to take you. This can certainly be the case when one selects their own name – kinda like when artists and models select a name for themselves.
The name "Livia Choice" represents one woman's urge to live a plentiful life and to choose her own fate.
"That's what I have been trying to do in all areas of my life," Livia Choice shared with YNOT Cam. And though working online "hasn't [always] been a piece of cake… it's completely worthwhile," she said.
Choice explained that her work has helped her discover who she is — with more depth than she may have in another career even. It's also helped her develop what she calls The New Camming Perspective. This perspective includes an emphasis on building social connections as the key aspect of camming in lieu of focusing too narrowly on sexual aspects of the work.
Choice took some time out to share some more about her path to webcam, the work she has completed offline and the new perspective on camming that has emerged as a result.
YNOT Cam: What prompted you to begin your career online?
Livia Choice: The fact is, I've never been a traditional model, just like I have never lived a traditional life. This will help explain why I have no traditional goals for my career.
I started camming in 2000 as an attempt to overcome a personal trauma related to my father's access to a cam site, resulting in my parents' divorce. This is the first time I have spoken about it publicly, deciding to do it now because, although the story itself is very specific — and I do hope it does not fit into anyone's life — there is a common element in everybody's lives: a traumatic episode and the opportunity to overcome it.
My trauma was painful, but I didn't shy away from my fear. Instead, I decided to face it.
For so many years I've wondered who would be the "responsible" one for all my pain, knowing I would only find the answer if I investigated the camming industry by living the experience as a camgirl. That's how I discovered members and consumers, camgirls and content producers and the industry are all innocent sides of this story. Working as a camgirl gave me the opportunity to find that the "enemy" — which I want to fight and make this world better and avenge my father's story — is the patriarchal society.
[Patriarchal society] divides women into the ones "to get married with" versus one "just to have fun with." [This] forces camgirls to live a double life in order to be respected in their [offline] lives. In the same way, it forces consumers to repress their fantasies and desires inorder to be accepted by [the wider world]. The New Camming Perspective seeks to cover all socio-cultural aspects of this issue.
I hope this testimony will encourage readers to deal with their particular trauma as an opportunity, one that may help them overcome difficult times. After all, who would I be today if I didn't need to face this challenging situation? Most likely I would be an ordinary woman, prejudiced and ignorant about our industry, who would be working in a boring job in Brazil. However, who am I today? I am a strong woman who faced her biggest challenge and fights today for camgirls' human and labor rights worldwide through The New Camming Perspective.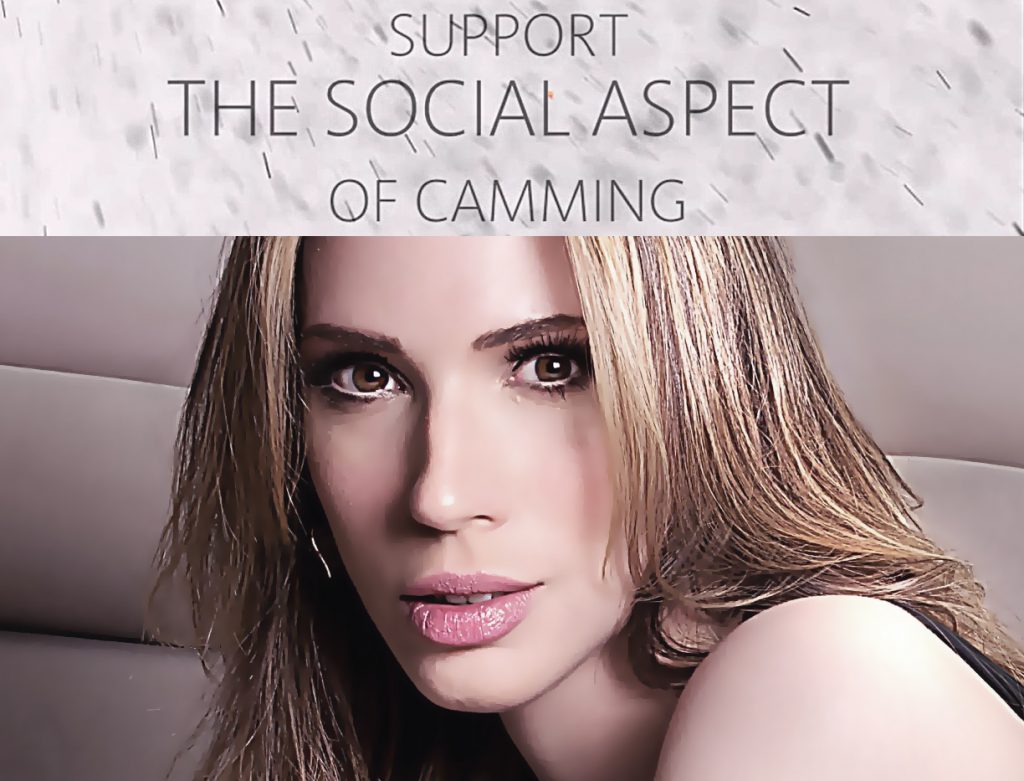 Can you elaborate — what is The New Camming Perspective?
Throughout the last decade in this industry, I've had the opportunity to witness the objectification of women and to see camgirls being incentivized to tease for free — as if it were normal to work for free in a territory that is devoid of labor laws. Because of my academic background in Communication Science, it was possible to notice an opportunity for change, which has inspired me to develop The New Camming Perspective.
[It is] a scientific method of understanding premium cam sites based especially on communication and semiotics studies, prioritizing verbal interaction between models and members and valuing the social aspect of camming.
Its fundamental concepts include understanding basic societal needs. When videochat is understood by models from the member perspective, then they will be more likely to build connections or virtual bonds with those members. In the same manner, cam sites and studios would be asked to treat models as valuable contributors and industry partners, rewarding their undivided loyalty with a higher quality of life as human beings. This mutual alliance through loyalty from both parts of the industry would mean increased member, model, cam site and studio satisfaction and loyalty, as well as profitability.
#THENEWCAMMINGPERSPECTIVE cares about the emotional issues regarding camming (how to explain the job to your family, friends & boyfriend?). This twitter account could be your reference to show them how camming works in this NEW PERSPECTIVE & finally stop living a double-life! 🥰 pic.twitter.com/GItDebjijt

— THE NEW CAMMING PERSPECTIVE (@LiviaScientist) January 4, 2019
If you could change one thing about today's world, what would it be and why?
I would definitely change the inequality between genders. There should be more opportunities for women in positions of power, independent of their physical attributes.
As a woman, I have lived through countless situations that demonstrate how much our patriarchal society undermines women's capacities. Recently I experienced an online bullying situation where haters aggressively interrogated me, asking if I really had a Ph.D. and demanding I produce an image of my diploma instead of taking into account the density of arguments.
Do you think someone would ask a man for a photo of his diploma, or do you think someone would ask a camgirl if she really received a dancing degree to justify the quality of her work? Or, is the chauvinism in our society still so strong that it is okay for a woman to dance naked or enjoy taking her clothes off, but to be a thinker of the industry and to build a theory about camming is not?
The New Camming Perspective is working on all those aspects that involve women's empowerment online.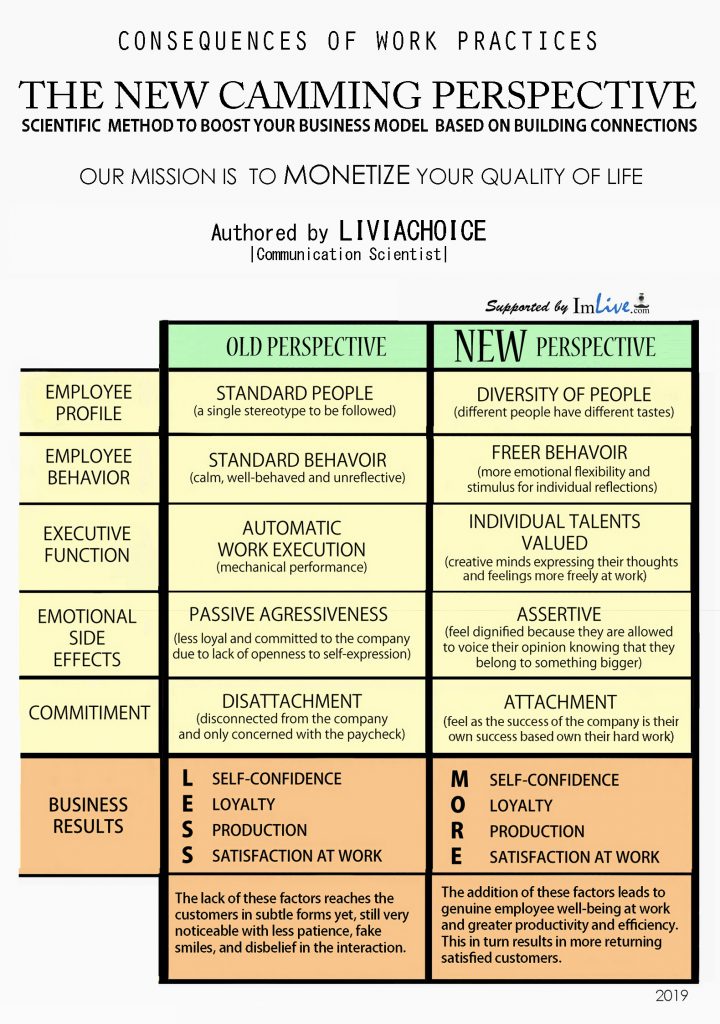 This sounds pretty all-encompassing – as efforts to dismantle the patriarchy often are!
As a general rule in my life, I am used to relating everything I do to my career, which has become The New Camming Perspective. Maybe it's what happens when you finally find your purpose in life: all activities, including moments of leisure and hobbies, start getting related to your main proposal. Thus, my hobbies are currently studying neuroscience and behavior psychology in order to improve the quality of my research.
I wish I could include "studying English" as a hobby, but to be honest the most difficult challenge I have faced in my entire career was to learn a second language, mainly overcoming inhibitions and actually speaking — especially in front of a big audience in seminars. Nethertheless, since the ability to communicate properly is the key of success both in professional and personal terms, I am doing my best to improve my English as much as I can.
Any closing thoughts?
[My] studies were essential to define my ideological roots and to hone my argumentative capacity, but I found that the true purpose of my life was to be involved in the live cam industry, which I have since dedicated my life to.
I would not have achieved any of my goals in life without living the camgirl experience on a platform that has always encouraged the development of my individual talents by leaving me free to be who I was born to become. Thanks to ImLive for supporting the development of my intellectual capacities in a land where commonsense tends to stimulate "standardized people" with "standardized behavior" – which would never fit with me.
Livia Choice has a Ph.D. in Communication and Semiotics. Find her in Twitter at @LiviaScientist and check out her presentation for the Online Cam Summit here.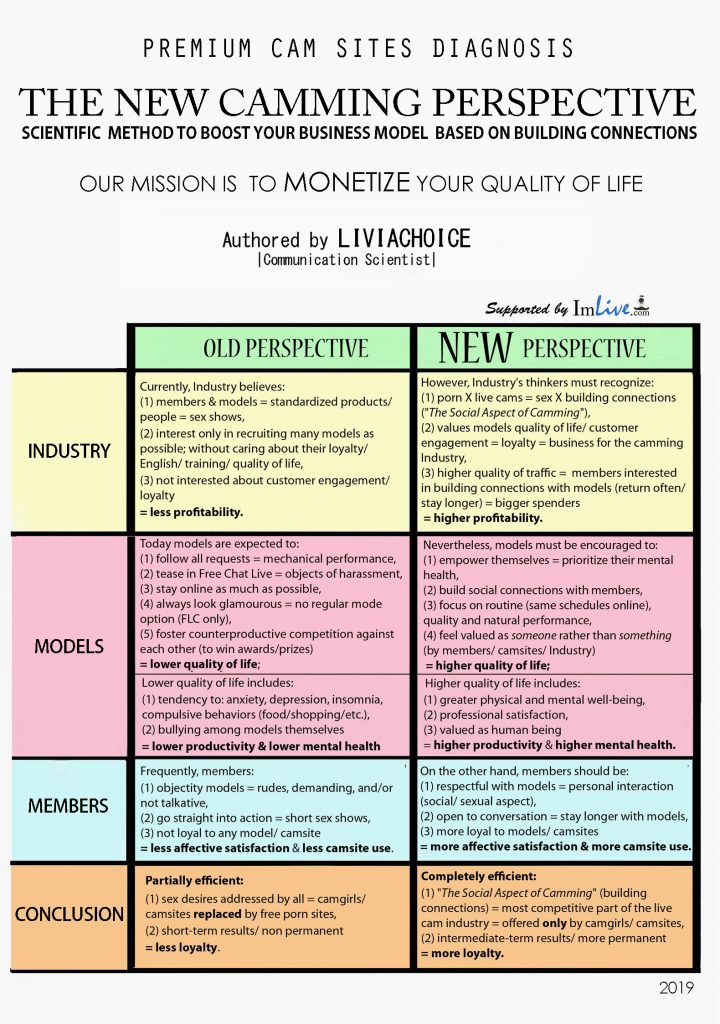 —
Erika Chan is a sex positive people watcher (and writer). Email her at erika@ynotcam.com.