According to press material, Leana Lovings is "one of the fastest-rising stars in adult entertainment" — and given that she had over 200,000 followers on Chaturbate before taking the plunge into scene work last September, we'd say that's a fair assessment!
Hailing from the US east coast, Lovings is currently age 24. She's been a cam model for four years and a porn performer for six months.
Camming represented "a way to explore my sexuality in a safe way, while creating something that feels like a very intimate and even comforting experience for the viewer," Lovings said. Further, having grown up in a religious environment, she added that, "sex work healed me in a lot of ways. It taught me how to care more for myself — exercise, self care — and how to have more confidence in myself."
To date, Lovings has shot around 70 scenes for studios such as Brazzers, Reality Kings, Naughty America, Team Skeet, Bang Bros, Girlfriends Films, Cherry Pimps, Lubed and Bang.com. She's also done quite a bit if VR work.
Lovings took some time out to share a bit about her career evolutions and shifts within the wider adult entertainment industry. Read on to learn more about why she's loving life!
—
YNOT Cam: What prompted you to begin your career online?
Leana Lovings: Before I entered the industry, I was in college getting a double major for Biology and Psychology.
Many people don't know that I grew up in four different sports. Altogether, I was involved in softball, volleyball, soccer and ballet — and maybe it should have been a sign that growing up I'd be incapable of sitting still. I've always been energetic and restless.
I started my camming career while looking for job options that had a flexible schedule, but it was difficult to get an in-person job when no one took me seriously for looking very young.
[I opted instead to go] in the path of an online career created an environment where I didn't have to send in an application and my hours were all self-made. Any earnings were also dependent on circumstances that were more directly under my control. I was also very curious about my sexuality, and it fueled the desire to find that most intimate self. Exhibitionism slowly became a favored feature of the camming dynamic.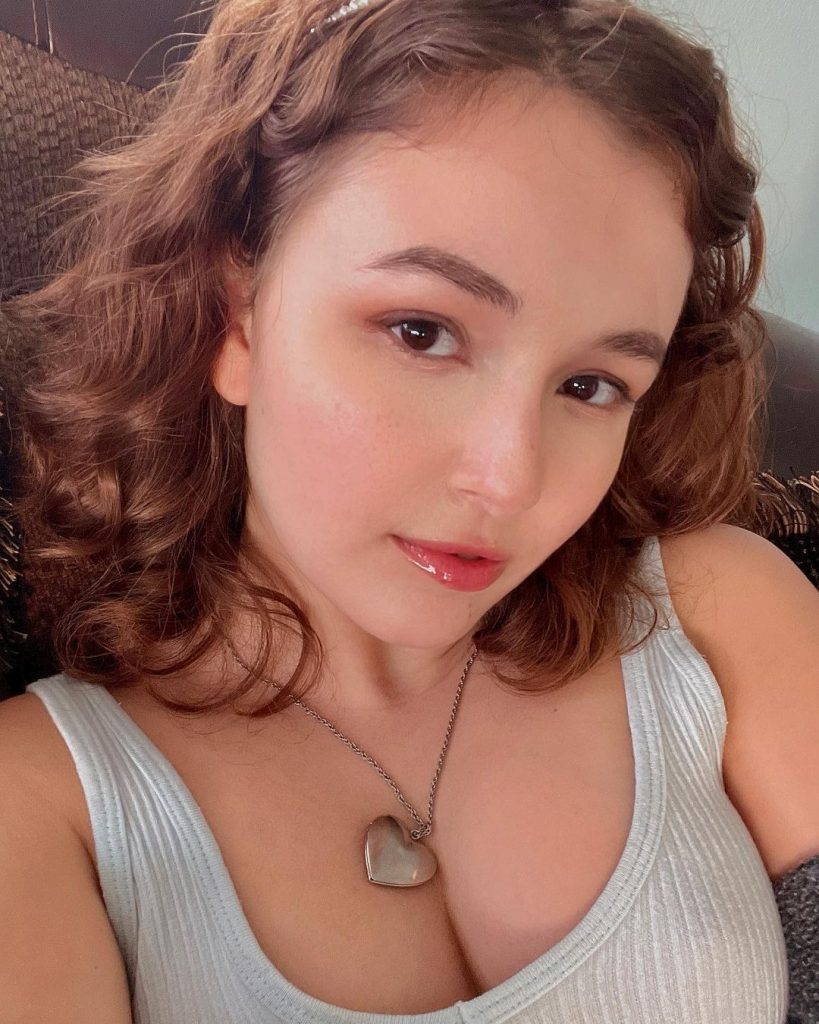 What are some best things about working online? What about challenges?
The highlight about working online was being able to design my own work space in a way that attracted specific clients. I learned my niche and played off of it. In the process, I made a room that felt fun to work in and invited the fans I wanted.
Some of the biggest challenges lied in gaining the ability to "read the room" of fans and know what the majority of them wanted. Like any crowd, even an online one will have ebbs and flows, and that also fits into the time of day your audience is seeing you.
It takes time and experimentation with your setup, cam times, and your tip menu to figure out what works best for your room, and every situation is unique.
I'm getting ready today for my shoot with @TeamSkeet ❤️💕 pic.twitter.com/E6uCcBued0

— Leana Lovings 💕 (@LeanaLovings) March 6, 2022
What is the shift from cam to conventional porn been like? Though obvs in the same industry, the work is not exactly the same – what have the learning curve and experiences been like?
Camming and porn almost come hand in hand. Camming gave me a feel for "showmanship," and it built up my stamina. The variety and breadth of clientele taught me improv in ways I had not imagined would be so helpful.
Also, when it comes to porn, you're less alone. Suddenly you don't have to carry the lights, set up the camera and go. You'll sometimes have a makeup artist and a crew that sets your stage, but you have no visual feedback. On cam, you'd have your position in the "scene" reflected to you on your laptop, but in porn your position is almost intuited. You learn to play on different angles that depend on the lighting around you.
So, it's different to film in the comfort of your home and alone, and in porn it's very social. You begin to work towards having good chemistry with your co-stars, and I was lucky to have built a love for exhibitionism. It was still daunting in the beginning to be on set, but there's a comfort you get when you're working with a familiar director or talent. When everyone knows each other, the scenes are very fun.
Still, another thing I didn't expect was the need for regular vitamins and supplements. Porn is very much what it feels like to have a consistent sport, because caring for your body needs to be a priority in order to stay safe and healthy.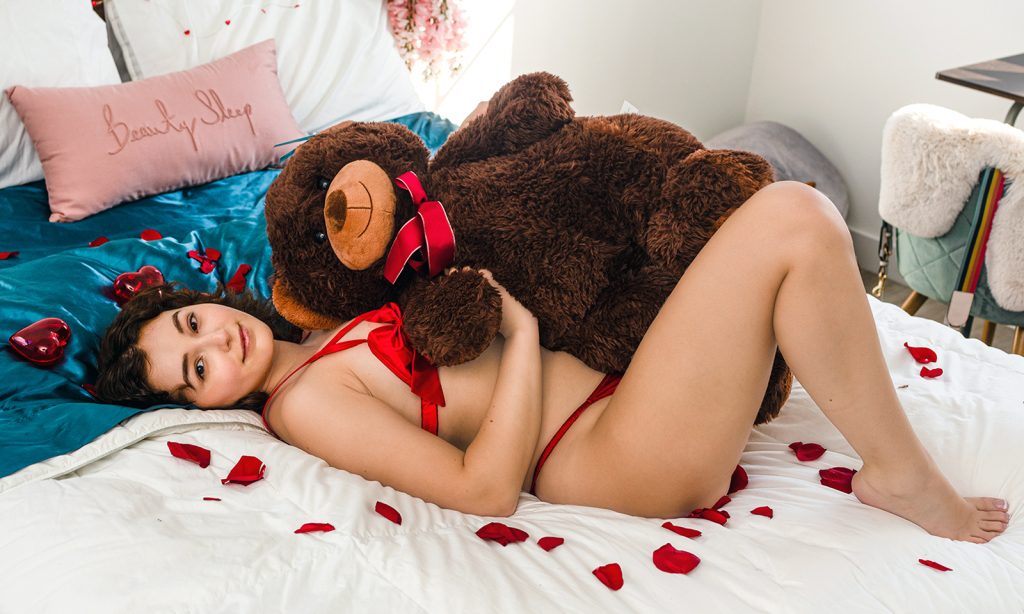 What do you attribute your rapid rise in the industry to? 
This is a tricky one because the question assumes that there is a specific and technical reason to my rise. I can't claim having started with any guaranteed knowledge of success, and the majority of this process was filled with worry and confusion and the threat of an enormous learning curve. Even though camming gave me a good edge, I had to learn about the world of porn very quickly. Even what I know now feels like a drop in the ocean.
I took a very thorough amount of time calculating whether to go into porn, and when would be the right time. On my fourth year into cam, it suddenly hit that I was ready.
I would like to fantasize that the rise has a lot to do with my thorough consistency in camming and the ability to build a relationship with fans that would hold as my "live and online" presence diminished. They were informed about how this would be a part of our "journey" and because they were invited to see it that way, it became easier to share my work. If you have a pre-established fan base, it promises more success to the companies that hire you because those are guaranteed sales. The company is no longer doing you a favor by advertising your videos, they're benefitting from your years of hard work.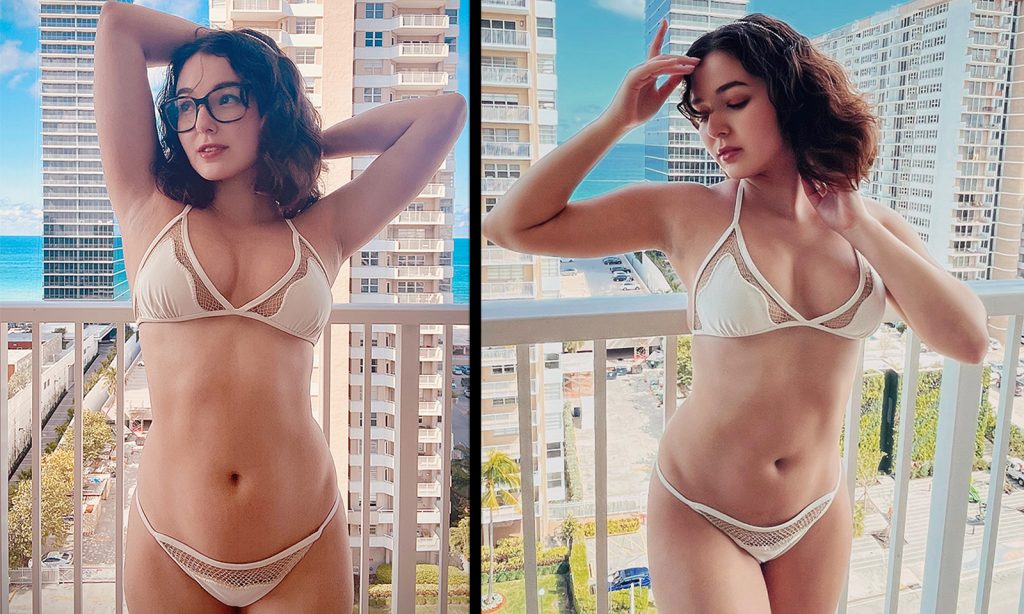 What is one piece of advice you have for new models looking to make a name for themselves in the industry?
If you want to make a name for yourself, always remember that in any rebranding or transition, take your fans on that ride and establish that there is a relationship with change that they can be a part of. And always be consistent with the content that you produce on your social media, so that paying and non-paying fans can be aware of what's going on.
Always get to your scenes on time and even a little early if you want, and always stay high-energy. Nothing puts a scene off more than performers that are low on energy on the last leg of a 12 or 16 hour shoot, but your final moments in that scene have to be the most impactful. The end of the shoot always leads to the pop shot, your body has to be focused on building up energy even if you're wiped. It's very hard and not everyone can stay smiling, but success mounts on how well you last on those long shoots.
My final advice is to always treat the crew on set well.
I love wearing costumes on set. 💕🔥 pic.twitter.com/ZROW1VDRtw

— Leana Lovings 💕 (@LeanaLovings) March 29, 2022
Outside of work, what are you most passionate about?
I'm very passionate about art. I'm an illustrator and photographer on the side, and it's very important to me that in everything that's done there is an expression of self. I want to share art that holds deep meaning.
If you could change one thing about today's world, what would it be and why?
I think the world could be much happier if people learned to accept love for themselves and for others, without placing prerequisites for that love. A lot of people think that they don't love themselves, and it stems from different insecurities that have built up over time.
Maybe they'll find more room to judge others less if they learn that judgment doesn't have to own the way they see the world, or themselves. Maybe then we can listen.
Find Leana Lovings on Twitter at @LeanaLovings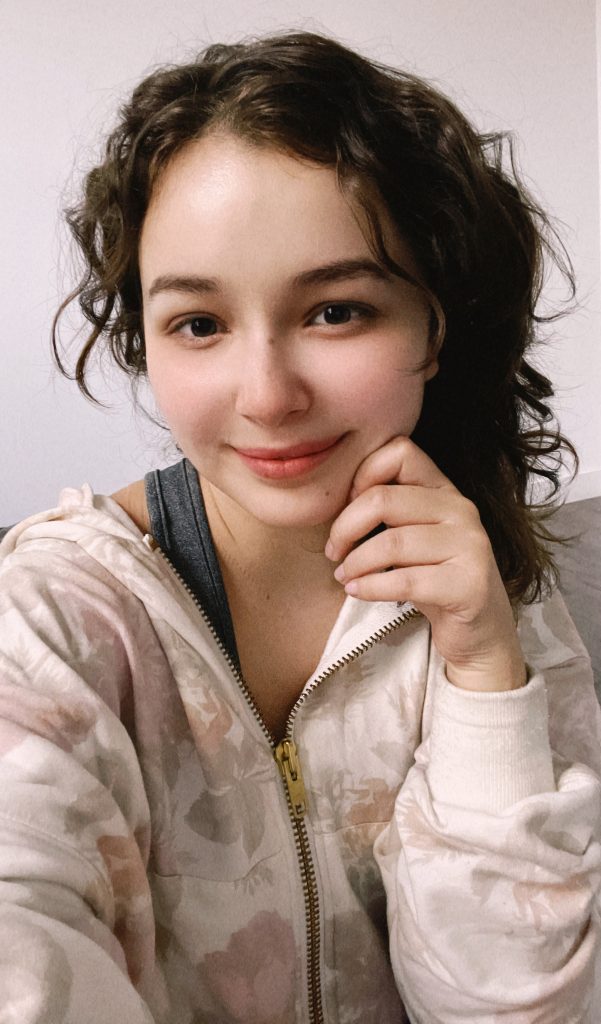 —
Erika is a sex positive people watcher (and writer). Email her at erika@ynotcam.com.