"I'm from a very small town in Texas where high-school football games and our annual Kolache Festival are the highlight of the year," Tana Lea shared.
As a young woman, Lea seemed to be on a pretty conventional path. She grew up "very conservative, insecure and prude" and got married at age 22 – then, a year and a half later, divorced.
"I was living the life of the small town Texas girl, but that life wasn't for me," she explained.
Interestingly, Lea's work path seemed to be telling her the same thing. She worked for the State of Texas in the university system, for the attorney general and for the criminal justice department. She also held a series of odd jobs: flight attendant (for one day), bartender, sugar baby, Instagram model and even did a stint at the famed Bunny Ranch.
The universe was definitely telling her something.
In April of 2017, at age 29, Lea moved into webcam and porn. She has since seen her popularity skyrocket. She's worked with some leading adult content producers and recently began v-logging via YouTube. She continues to produce her own content, which she will soon be releasing via the Puba Network.
We asked Lea a few questions about her path online, as well as about personal motivators that move her.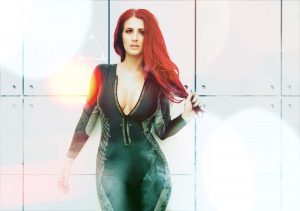 YNOT Cam: What prompted you to begin your career online?
Tana Lea: After I got divorced in 2013, I wanted to move away from my small town life and start over new – to a place where no one knew me and I could work smarter instead of harder – so I moved to Austin, TX. I started bartending and modeling, and then my social media started taking off. I was building a name for myself, and people were noticing.
I started getting requests via Snapchat and Instagram for topless photos, nudes, solo videos. So from 2013 through 2017, I was selling my own content via Snapchat and other platforms. Once the demand got so huge that I was overwhelmed with orders, I got my own website. I would cam on MFC occasionally but I mostly used other platforms for followers — to lead them to my own content to purchase.
Today, I more or less just used my Snapchat and other platforms to promote myself and my content. I've used MFC a handful of times, but lately I've been logging onto CamSoda.
What prompted you to make the shift to porn?
I decided to make the transition to porn because I was basically doing porn already — but with a social media following. I decided that doing porn would bring me a whole new audience, a porn audience. I want to brand myself and put myself out there on as many platforms as possible. Being sex positive in a job that most people would never do, I have never felt more empowered.
What are some similarities and differences between cam and porn?
They are very different, but also very similar. You're basically doing the same job. You as a performer are engaging the audience into your scene or whatever it is your doing. You are making the audience connect and want to know more about you.
I think they are more alike than most think. I balance them well. I've learned patience and to always ask questions.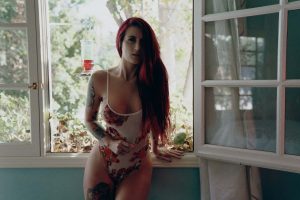 You are really active on CamSoda and SextPanther. Why these platforms over others?
Camsoda and Sext Panther are probably two of my top five sources of income. I would say only 20 percent of my actual income is from [porn] scenes. Most of my money comes from places like FanCentro, OnlyFans, CamSoda, ManyVids and SextPanther. This gives me the ability to work from home. I like to make money by being myself and including the audience on my time. With these platforms, it's so easy to do.
I try to tell ladies, you have to treat social media as a full time job if you expect to reap any benefits financially. Also, be patient because the benefits will not be yours to reap immediately. You want to encourage fans to subscribe so they stay with you monthly.
Outside of work, what are you most interested in?
Animals, friends and weed. I like to hang out at home a lot with my pup and friends. I like to go hiking, shopping at garage sales – or, shopping in general. I am very fluid in that I will go with the flow and try anything.
I also like speaking out about mental health too. I have BPD [borderline personality disorder] and PTSD [post-traumatic stress disorder] from repeated childhood sexual trauma, but I'm not a victim. I think using my platform to help others, especially in our industry, is what I was supposed to do. All things have led to this, and I don't want to waste a great opportunity to help others.
If you could change one thing about today's world, what would it be and why? 
I would make mental healthcare more accessible and affordable.
People forget about the mind. The brain is so powerful and needs rest just like anything else. I think a lot of people overwork their brain. I think a lot of mental instabilities can be helped with meditation and the proper treatment.
Mental healthcare is extremely expensive if you don't have health insurance, and the free programs have a lot of addicts and people that should possibly be hospitalized. As someone who takes their mental health so seriously, I wish the government would help those who can't afford to take care of their mind.
Also, I just wish people would be kind. It seems so simple, but imagine if everyone was kind and just acted right. We would have no issues.
Find Tana Lea on Twitter and Instagram at @TheTanaLea. You can also check out her YouTube channel and her official website, TheTanaLea.com.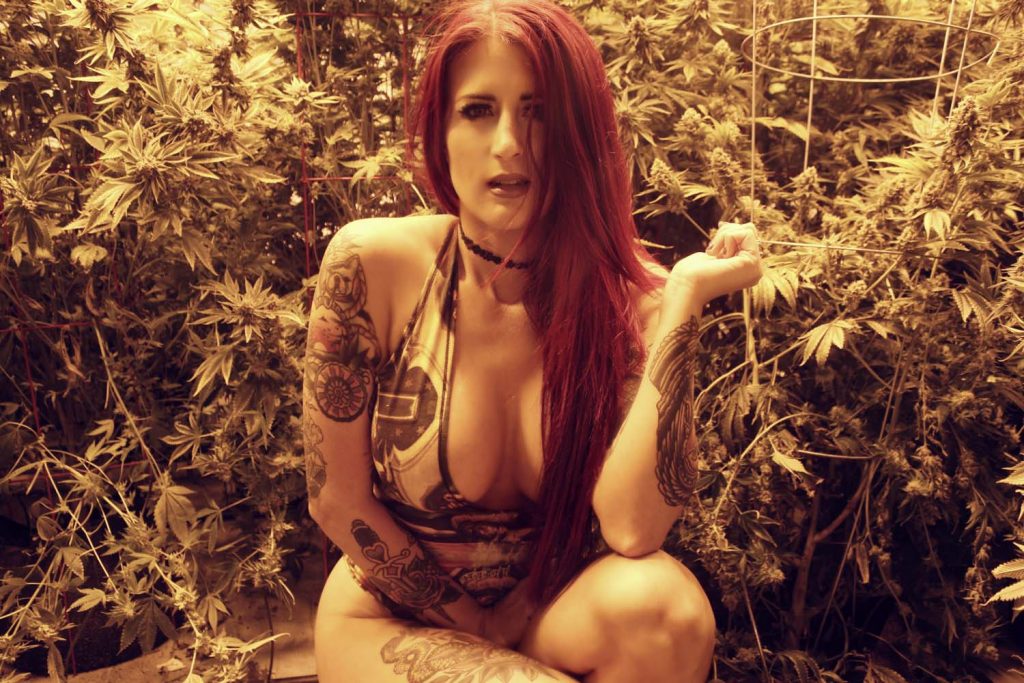 —
Erika Chan is a sex positive people watcher (and writer). Email her at erika@ynotcam.com.