"Before I was a performer, I was in college studying psychology," Candy Glitter shared. "I wanted some extra money, so I started selling my panties online, and that started to take off."
She continued: "The online panty market used to be very lucrative. It's very saturated as of late though — I blame Orange Is the New Black (mostly kidding). Back then though, I could buy ten of the same pair of panties, list them once and sell that pair ten times."
It sounds to me like, in addition to psychology, Candy Glitter may have also been studying marketing and sales.
"People were often asking me to send them videos of me in the panties before I shipped them, so after doing that for a while I discovered the clip marketplace online and the femdom world as well," she explained. "I think submissives were drawn to me because I have a bit of an attitude naturally. It has been that way since I was young."
Now, six years later, Candy Glitter does sex work online and some IRL. Let's learn more about her!
—
YNOT Cam: What are some of the best things about working online? What about challenges?
Candy Glitter: The best thing is being able to be your own boss and make your own schedule. This has been so life changing for me – but I think one challenge is… being able to make your own schedule!
You have to be disciplined if you're going to get any work done. I find it really interesting to see how some people map out their days. I personally like to get all of my work done before dinner time, but a lot of people start their day in the evening hours. I could never do that, but that's the beauty of this line of work — you can do whatever you want, whenever you want.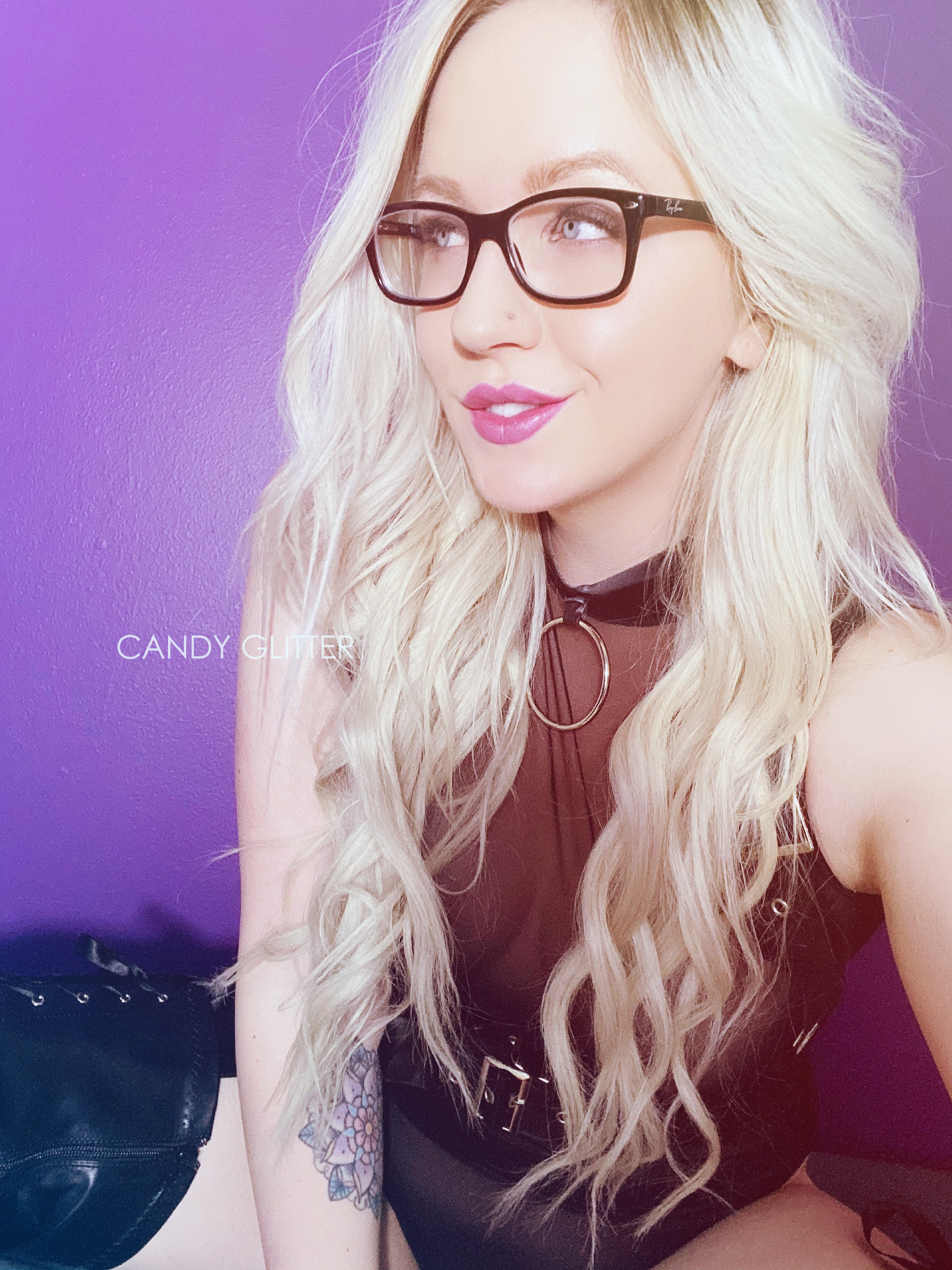 You wrote in your bio: "I have quite a bit of experience with several fetishes, both in real time and online." How can one or the other or both prepare a model for working online?
I've done real time sessions in the past, and it is quite fun. I think that IRL experience can help you with your online work because you're able to call back to past experiences you've had while chatting with slaves online or making videos – like, in a "One time, I tied my slave up and he loved it. I bet you would love to be tied up by me, wouldn't you?" And of course, if you're dominating men IRL and then switch to online, you will already have a general idea of fetishes, kinks and consent.
I think that if you've had experience with dominating men in real life but no online experience, your only real barrier is learning the technology and platforms. But if you have no experience with either you are starting from level 0. Lots of people do the latter, and it works just fine for them. It's all up to preference.
What are your thoughts on the state of fem and fin dom in general? Is there room in the space for more content creators?
Honestly, I think there's always space, but it's absolutely more challenging to make money as of the last couple of years. My income has not slowed and has actually grown so much, but I honestly believe a lot of your success in this industry comes down to luck and longevity.
Six years doesn't seem like a long time, but I have so many subs and fans who have been buying my content since the beginning. And honestly, your first, second and third years will probably not be your highest earning years, and you have to accept that. You have to build it up. It's hard not to feel entitled to amazing tributes and huge clip orders when you see people having 1k days and your whole "persona" is supposed to be "I deserve it, give me it now." Just give it time.
How can a new model explore the area without being too entitled, so to speak, about it?
If you're new, my advice is to develop a persona that fits with your personality. There are so many types of femdom out there — sensual, bratty, cruel, mommy domme and more — and you need to find your niche. I think a lot of models enter the scene going after the bratty approach. It may seem easiest — "Pay me, loser. Now!" — but there are so many other approaches you could take that maybe aren't as saturated and would suit your personality better.
Don't do what you think is the most popular or easy approach, find your own personality within femdom.
Subscribe to see the 15 photos I just upload to AVNStars. If you aren't subscribed you don't exist to me. https://t.co/bFA1htnVg7 pic.twitter.com/1IPAzKoyPv

— Candy Glitter 👑BIRTHDAY MONTH👑 (@TheCandyGlitter) March 31, 2020
It looks like you manage your own independent website – thecandyglitter.com – versus just using a third-party platform. What's better about this approach?
I would absolutely suggest everyone create your own website and use a third party. It's pretty easy and it allows people to see everything you offer in one place. I link to my clip store, fan page, Twitter and provide information about my cam sessions and more. I love having things centralized and organized for my fans.
Third party platforms can be unpredictable, so of course you want to use them when they are around and stable, but you always want a landing page for your fans to find you at should their favorite platform be shut down.
Outside of your career, what are you most passionate about?
Travel, cooking, standup comedy and podcasts — those are my favorite things!
Find Candy Glitter on Twitter at @TheCandyGlitter.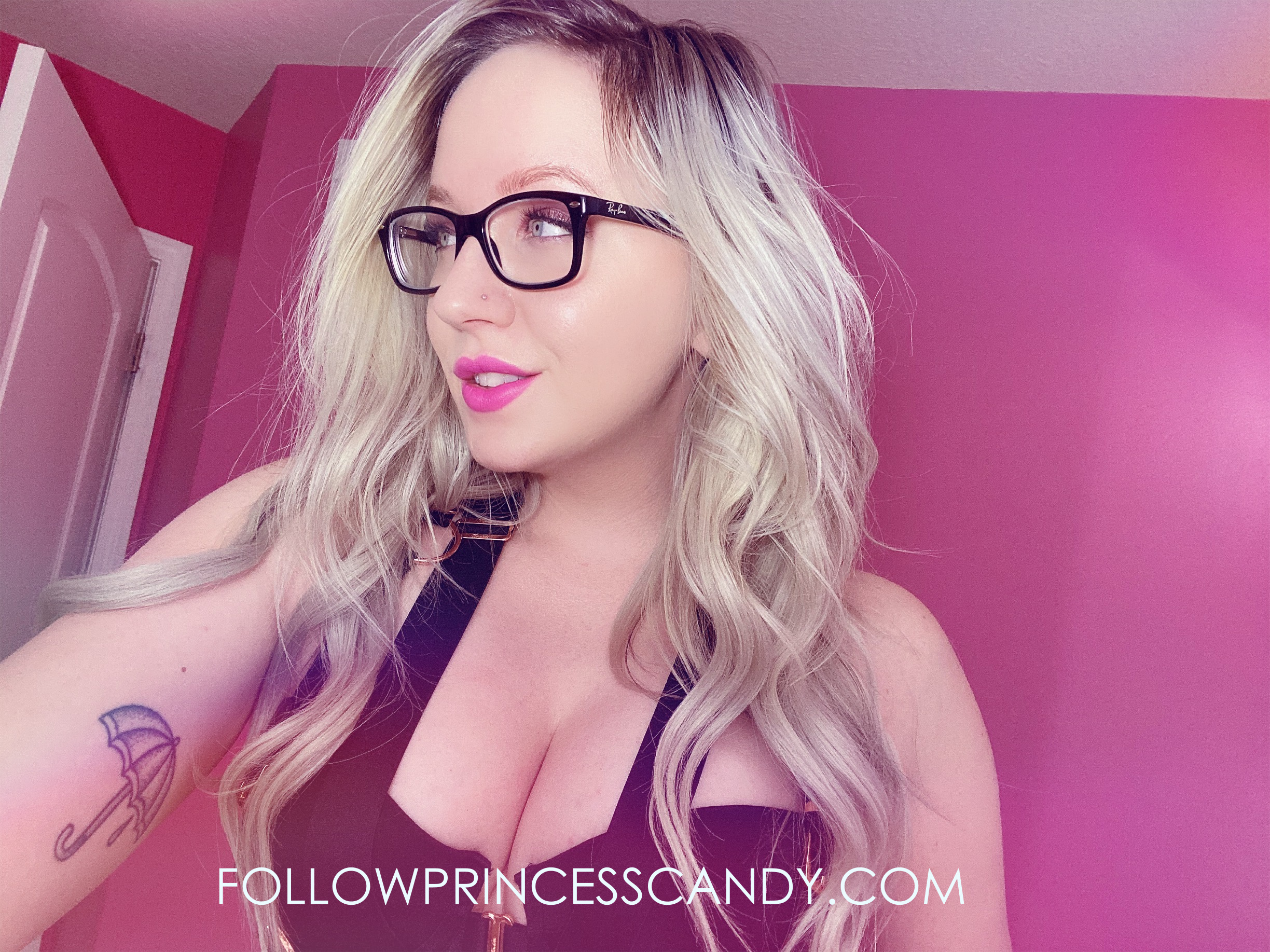 —
Erika is a sex positive people watcher (and writer). Email her at erika@ynotcam.com.