"I'm a good listener, just don't yell!" Goddess Resha shared, which made me wonder — Who on earth would yell at her?
Alternately a goddess and a queen, Resha specializes in nylon fetish humiliatrix content, as well as femdom and findom. She's originally from the Philippines and has been in the online sex work and content creation business for over ten years now.
"I really enjoy what I do… that's why I lasted this long!" she told YNOT Cam.
Resha took some time out to grant us an audience, answering a few questions about her work and experiences online. Read on!
—
YNOT Cam: What prompted you to begin your career online?
Goddess Resha: I used to work in a bakery, and a friend of mine was acting. When I found out her secret – camming — I knew I would have to be part of it!
In terms of online interactions, what's your ideal scenario?
The best part is to be there for someone who pays for my attention and at the same time build a mental connection with them.
Addicted wanker just bought a ton of videos of The Great Goddess Resha. #Fetish #BDSM #Nylon #Heels #Humiliation #FinancialDomi https://t.co/slV9xgMHWF pic.twitter.com/mMdghDXAgK

— 👑MyQueenResha👑 (@MyQueenResha) January 11, 2021
How do findom and femdom on a clips site versus a fan site differ? Is it difficult to maintain both?
I love my clip store on iWantClips. The website is fun to look at, and that's where I can share the fetishes I enjoy the most. On OnlyFans, that's where I like to post pictures of my daily outfits and interact with my fans.
Maintaining them sure is hard sometimes because I do everything by myself, and I have to manage my time and energy every day to get things done.
Nylon fetish work can get so specific! With any fetish, is it possible to get so specific that you lose the novice customers?

I just make sure that I do the fetish that feels comfortable and fun for me to do. Losing those who are not into my style is not a big deal to me. In this life, we can't have everything and that's okay.
Outside of work, what are you most interested in?
I'm interested in people and their psychology! I want to understand them and be comfortable with them. They matter to me, I want them happy no matter what kind of game they choose to play.
If you could change one thing about today's world, what would it be and why?
That would be the media! I would want them to educate people more, not scare them.
Find Goddess Resha on Twitter at @MyQueenResha.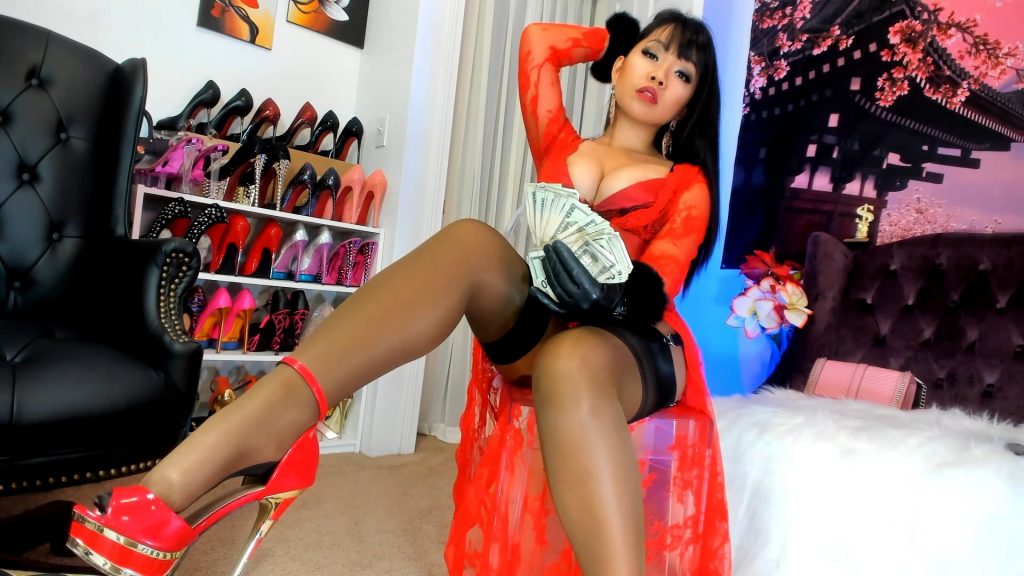 —
Erika is a sex positive people watcher (and writer). Email her at erika@ynotcam.com.