Belle Blake is from Belfast, Northern Ireland. She's been working in the adult industry since January 2019 and in online sex work exclusively starting in November of that same year. She shared the most interesting story connecting online work, career shifts and the global economy with YNOT Cam.
"My degree was a double major in Journalism and Film Studies, and I did a bit of freelance writing before starting a career in retail. It was 2009, and Northern Ireland's economy was on its knees. I worked my way up for six years and eventually managed a quirky little British brand. Then I had a change of heart, and decided to retrain," she shared.
"I completed a teaching certificate and got a job mentoring the long-term unemployed," she continued. "It was a temporary contract, and the company couldn't continue to justify the funding for my position, so I went back to retail, and then care work, and then took one last stab at an office job before realizing — no, 'admitting' — one very important thing: I'm not meant to work for other people."
This is something so many people come to learn about themselves.
"I'm a free thinker, and employers hate that. I was disheartened and disillusioned with the job market. I was labeled difficult too many times when a man saying the same thing would have been called 'assertive' or 'challenging.' I questioned things and made suggestions instead of maintaining the status quo," she continued.
"Anyway, I stopped telling myself I was wrong and refused to apologize for simply being myself. I decided it was okay that I wasn't meant to work for anyone else and started looking at my options."
Blake then did a lot of research on jobs you can do from home and passive income sources — and the one thing she kept coming back too was camming.
"The point I want to make here is that I didn't choose camming because it was my only option," she asserted. "I chose it because it was my best option!"
Read on to learn more about this interesting creator and wider global interconnectedness that is a true character of the cammunity.
—
YNOT Cam: In your view, what is the "temperature" – meaning, social regard – of online sex work in Northern Ireland?
Belle Blake: That's a tough question. Northern Ireland is still a fairly religious country and possibly even more conservative than the Republic of Ireland but that's more a reflection of the societal and political scene than individuals. On the whole, the silent majority of individuals in Northern Ireland are open-minded and modern, but they aren't necessarily being represented in the politics and institutions.
My family and friends know what I do for work and apart from a few curious questions and misunderstandings they've been supportive and moved on from the topic. It's yesterday's news.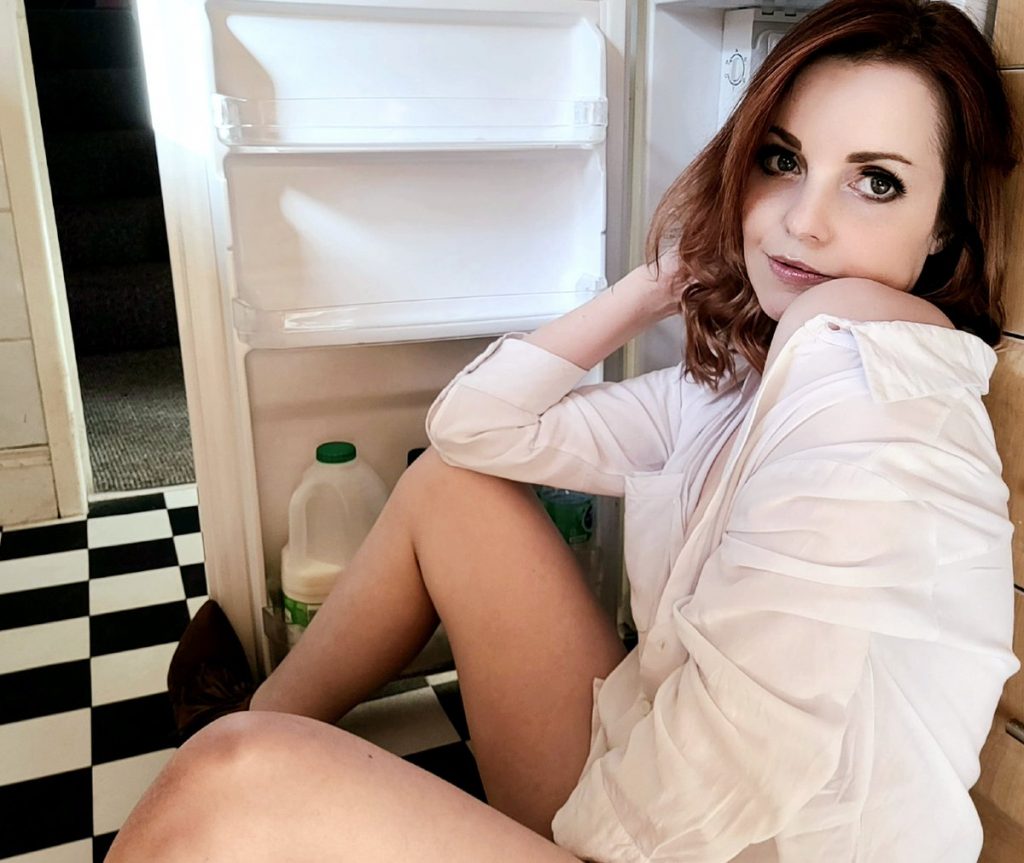 What are some challenges that come with working online? What's good about it?
Challenges… Well as a 33-year-old, I'm not as tech savvy as I should be. I learn what I need too and ignore the rest, so I've had some awkward times trying to set up browsers and streaming servers and so on. I'm also not a fan of social media, so I have to make a conscious effort to maintain a presence there.
The best thing is being my own boss, for the most part. I guess when you go it alone, it's your customers that become your boss. No one really tells you that, but I love the freedom to choose my own schedule. There's also something freeing about only answering to yourself in regard to success and failure. If I have a bad month, its entirely my fault and that has increased my sense of responsibility.
Another massive plus of online work is the community and network of like-minded people. Those who choose this life are generally the outsiders, the free spirits and individuals who aren't limited by prehistoric beliefs and preconceptions. I was tired of having the same conversations with the same people, and I see more of my own tribe in the online spaces.
Can you tell us a bit more about creating breeding fetish content?
I honestly don't know when or why the breeding fetish became so taboo. That's very odd to me. I think breeding is one of the most normal, vanilla things you can gain arousal from – Aren't we biologically wired to want to reproduce and pass on our DNA? It's much more unnatural to place latex, a foreign object, in your body. Plus, sex is about intimacy and connecting. It's hard to do that with a layer of plastic between you.
In my opinion and from observations in real life and online, men enjoy the idea of spreading their seed and passing on their legacy. Being fertile enough to impregnate you is the ultimate proof of being an Alpha in his prime. If you can make a man feel that way — powerful, respected, fertile — that's a man you've turned on in my experience.
Besides my granny always said, "There's worse things happen than a baby." Maybe that's why I have 19 cousins!
This is a Fan Favorite! Side Chick is Ovulating https://t.co/pj0KQFtb3G pic.twitter.com/W7SM3PYh0s

— BelleBlake (@BelleBlakeLive) April 29, 2021
Outside of work, what are you most passionate about?
I'm not sure if I have anything I'm particularly passionate about outside of work. I love my job, and I'm constantly thinking of how I can get better at it, where I can diversify and so on.
I'm a very content person and I don't need a lot of stimulation from outside sources. I have a strong internal world because of circumstances in my childhood. I had to entertain myself a lot through imagination, so I'm really good at that. It's given me a head start in lockdown. I enjoy cooking, walking and swimming, but I wouldn't say they're passions. Just things that make me feel content.
If you could change one thing about today's world, what would it be and why?
If I could change one thing, it would be for everyone to slow the fuck down. Everyone is in such a race through this game called life, and it's like they've all forgotten the finish line is death. It's so corny to say, but it really is the journey that matters.
There is also this childish entitlement to instant social change and justice. Those things take decades — centuries even — and getting your knickers in a twist isn't going to make it happen any faster. Accept that you might not get to see change in your own lifetime. So that's it: I'd make the metaphorical clocks tick slower, so everyone can take a big deep breath and reset.
Find Belle Blake on Twitter at @BelleBlakeLive.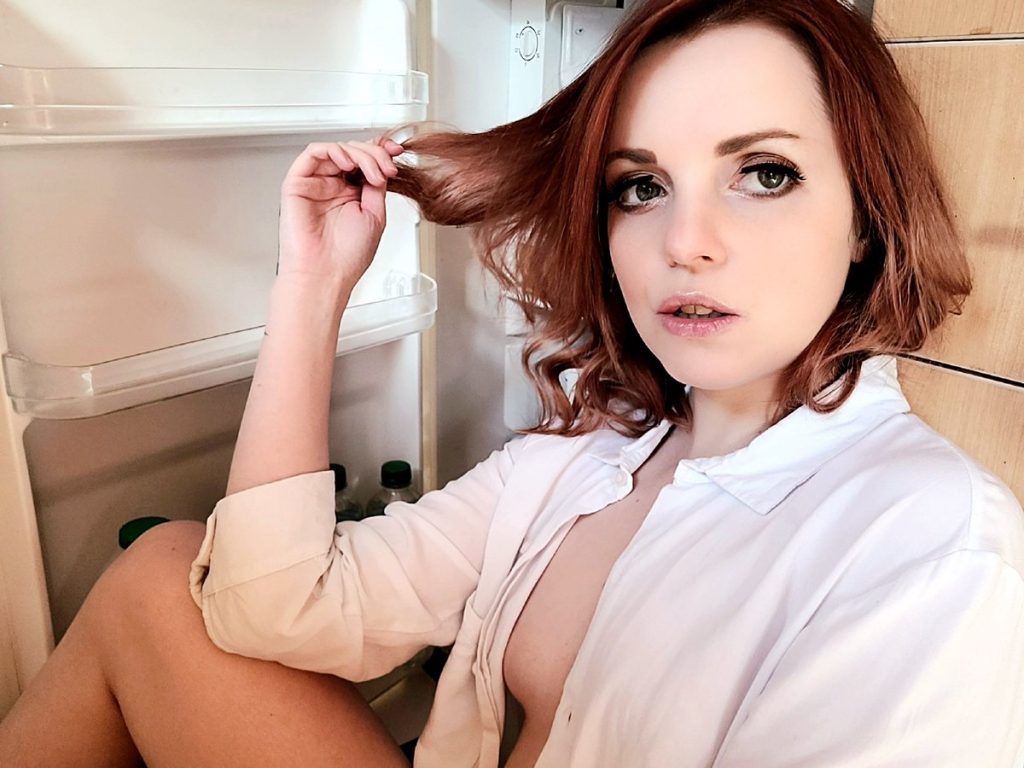 —
Erika is a sex positive people watcher (and writer). Email her at erika@ynotcam.com.