"I'm known within the industry as April and, honestly, that's what I go by mostly these days now!" April Reign told YNOT Cam
Reign, who is currently 27 and a military brat — so "I'm from all over the world" she explained — strives to be her true self in all situations.
"I am uniquely my authentic self 90% of the time, which is something I'm proud of, as it's incredibly hard to do and often lands me in hot water," she explained.
A true renaissance artist, Reign has a degree in performing arts and has studied psychology and law. Also: "Before COVID happened and killed just about everyone's earnings, I was a swimming instructor for the US Airforce. I have taught thousands of people — and one Olympian! — how to swim and get over their fear of water!"
That's amazing!
Right before COVID, Reign was working as a "bottle girl" at a huge nightclub. "My job was convincing people to buy expensive bottles of nonsense and staying up until 4am most nights," she shared — then came her move online.
Read on to learn more about April Reign, whose chosen name became given moniker!
—
YNOT Cam: What's most rewarding about working online? What about challenges?
April Reign: The biggest rewards for me in this industry have been the attention, love and success that I've managed to achieve, as well as being able to flex my endless  performance ideas and mix in some sex education. I find the community that I've built has gotten me through an incredibly tough year and allowed me to educate on so many different topics! Sometimes we talk about quantum physics and sometimes we just talk about everyday things that are funny to us!
Having ADHD and DID has been difficult when it comes to "normal" jobs, and this has been an absolute breath of fresh air when it comes to being myself, without boundaries.
One challenge I struggle with is a somewhat competitive environment, as that can breed some pretty awful behavior in people. I try to stay as far away from that drama as I can , while still being assertive and taking no lumps. My mindset is that we do not need to compete with each other. I've seen everything from stealing show ideas to stealing entire identities, which is crazy because there's a never ending  supply of fans and patrons.
This job has gotten me out of homelessness. Before I started camming, we were waiting to be placed in section 8 housing. I decided to come back to a job I knew was something I could finally thrive in and haven't looked back since.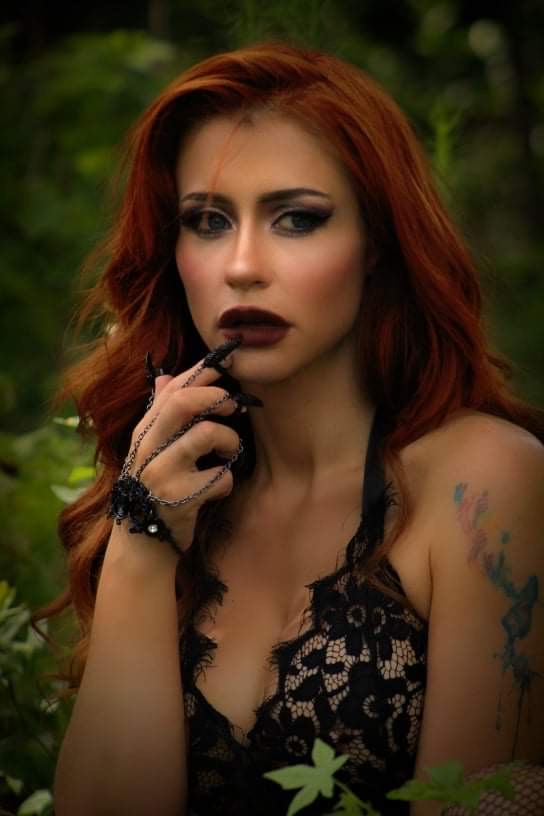 Can you tell us a bit about DID? How has it impacted your work life?
I have diagnosed Borderline Dissociative Disorder and ADHD. This makes for a very interesting combo when it comes to day-to-day life.
You know that scene in Get Out where he's being hypnotized and he's falling in his brain even though he can see through his eyes? Sometimes when I'm reminded of a traumatic event, this is what happens to me and another part of me takes over to let me chill — which is great, but it makes me "cooky" to say the least.
Sometimes I'll be very one way about things and the next day, I can feel very differently. For these reasons, I can seem a little checked out and scatterbrained sometimes. It makes for a fun and interesting time!
I see so many people struggle and also thrive with anxiety, depression, PTSD and so many other mental health conditions that I know that, even though my diagnosis is rare, it's still manageable. I can still choose to be the best version of myself.
Why is it especially important for models and performers to be mindful of mental health?
I loved studying mental health from childhood. I would love to read for hours about everything from common disorders to extreme scenarios, with only one or two cases worldwide. The brain and psyche are so very unique and we're so quick to assume what is "normal" and "abnormal." I started advocating for mental health and wellness, in my teens and it's only grown as a passion.
I find when it comes to this industry that having good mental wellness is not just paramount to our success as models but our general wellbeing and growth. I see models struggling with the dreaded burn out all the time. When we don't take time to relax and practice self care, we start to deplete our resources and that, in turn, starts to deplete us.
I refer to the industry as a golden cage. It's this beautiful thing that you can climb into, and the door never ever closes. Inside it's incredibly abundant, stunning, everything feels so good! But occasionally you have to step out and breathe, otherwise you'll just stay in there until you burn out and, by that point, you have a lot of work to do.
Good morning Reign drops! I'm super tired and need to sleep and unpack etc. I'm gonna take this morning off to do that but I'll be on tonight for fun!! Enjoy your day and be kind , happy and well! pic.twitter.com/IHsvljG8dl

— April Reign (@aprilsweetart) October 18, 2021
What are some key tips you have to help support one's own mental health?
This industry is demanding, fast paced, incredibly rewarding and you're getting this constant, almost immediate hit of dopamine in your brain for doing a great job. It's that rush that becomes addictive to us. Like anything, moderation is key. So I encourage models to reach out, practice self care, step away occasionally and remember you're a whole person that extends beyond your career success. Practice being kind to yourself!
Outside of work, what are you most passionate about?
I'm a complete gym rat! I used to weigh 230 lbs and got myself down to my current weight of 115 by learning how to eat the best way for my body, workout and swim more. I spend alot of time doing yoga, hiking, swimming in the ocean and keeping active.
I'm also an avid gamer, which is something I keep for myself and away from my work. I'm a huge "The Sims" junkie and have been playing for 17 years.  So when I'm off work I'm keeping active and/or gaming!
If you could change one thing about today's world, what would it be and why?
We need more love and compassion for each other. We've been through so much in the past few years and everything sort of feels like that moment right before you snap after having a bad day. In that, we've forgotten how to care for each other. We should be working together to find solutions. Remember, we're all working this out together. Hive mind for the win!
Find April Reign on Twitter at @aprilsweetart.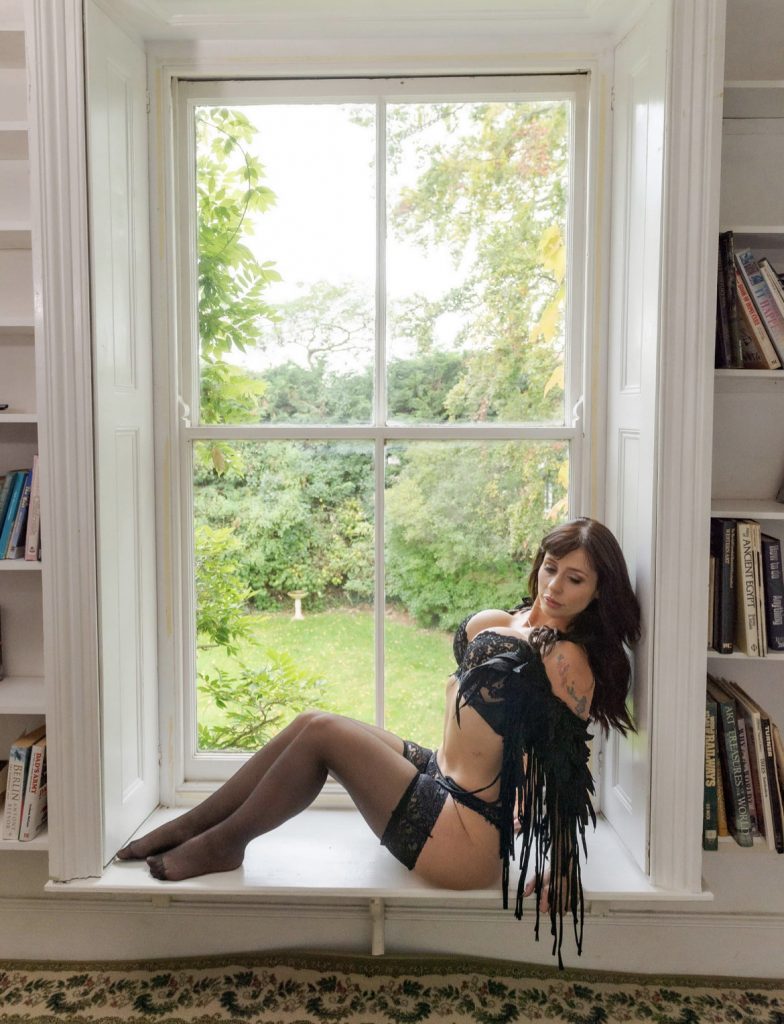 —
Erika is a sex positive people watcher (and writer). Email her at erika@ynotcam.com.