Holly Belle Anderson and her husband Will started creating content online back on Valentine's Day of 2021.
"When we realized that we didn't have to show our face and people would still enjoy watching our super passionate sex, we immediately jumped at the opportunity to start making videos together.," she shared with YNOT Cam.
"I am approaching 36 years old and my husband is 42 — definitely not the age when most people start doing porn," she continued. "We both have non-porn related jobs and had no financial incentive to start doing porn. We just love the idea of sharing our love life with others that might enjoy it or, even better, learn to better embrace their sexuality. It was likely after slapping five after intense sexual experiences together that we thought our sex-capades were too good not to share with the world."
Holly elaborated some on the decision to remain "faceless" online.
"We wouldn't mind showing our faces if it wasn't for the chance that someone we know might see us. It would be awkward thinking about them having that in their mind when interacting," she explained. "We are proud of being in porn and don't mind if people know we do it. You just really don't want to have your dad accidentally watching you have sex. Makes for awkward family gatherings!"
Read on for more interesting insights from Holly and Will!
—
YNOT Cam: Can you elaborate a bit more on your motivations for sharing your passion with the world?
Holly (and Will): We both had full-time jobs and we had no real financial incentive… It's not that we don't want to make money doing porn – we love making money doing it, but it was not the reason for starting.  My job is as a personnel manager for a large company, and Will was the Executive Director of a non-profit. We really loved the idea of combining our passion for each other sexually and our creative drive to take porn in new directions, and we really hope to help people better connect sexually.
We are currently working on our webpage to start offering more guidance and advice for people to achieve the same level of sexual satisfaction and passion that we have, and we'd even like to start holding online classes for couples to help them improve their love lives.
I think the most interesting thing about us is that we went into doing porn because we wanted to share our sex life with others to provide both the enjoyment of watching and also to show people our passion and love for each other enhances our sex life — and in doing so, our sex life got even better. For example, I had never been interested in trying anal sex and my husband wasn't highly motivated to pursue it, but we actually found we really enjoyed in when we decided it would be worth trying for the purpose of sharing our experience of trying it out with others from the perspective of being a couple just willing to try new things.
We actually worried that adding the element of recording and sharing our love life might get in the way of our enjoyment and were prepared to rethink things if that happen, but it has truly made things immensely better!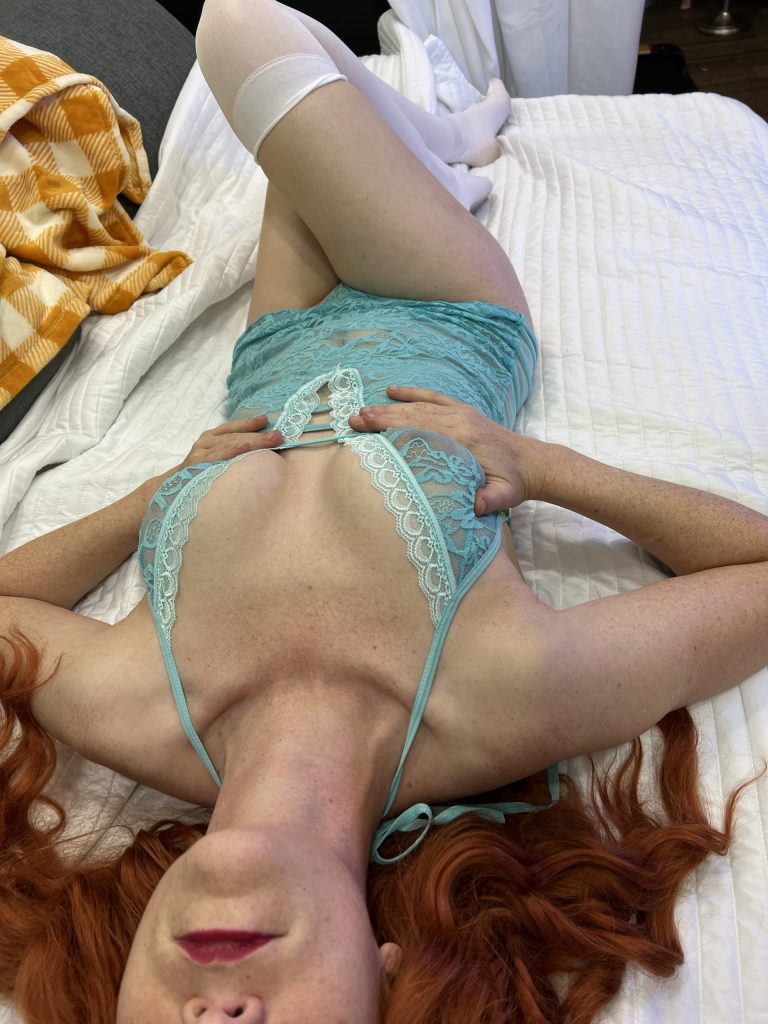 Even in the most ideal situations, there are challenges though. What are some of yours?
The most challenging things about porn is the amount of time that goes into doing it. I think many people get start thinking you just shoot some video and post it, but to make really entertaining and enjoyable videos, often several hours of editing and trying to truly craft something worth watching is required.
Another challenge for us is that we have so many ideas of storylines, role plays or creative porn videos — like the opera we are working on, or our "Dick Without the Prick" video where I'm sucking a dick that isn't attached to a man – using green screens. We have so much we want to do and explore with our porn career and not enough time.
It seems like your motivation in the industry is more about sharing your sex life with the world than it is making money – is that accurate?
That is completely true! We felt that so many people have sex lives impeded by their inner restraints or the lack of knowledge about how good it truly feels to let loose and just be who you are sexually. And often, porn can go to the opposite extreme. Sometimes sex can be made to seem kind of lacking in the love and passion for each other that the most amazing sex usually encompasses.
We aren't saying the casual sex or just sex for fun with strangers cannot be amazing, but finding your someone you love and want to spend your life with and still being free to be a complete slut with is life changing. We love doing naughty roleplays as much as just having passionate sex. And it often seems like married or long-term couples get in a rut of "I can't treat the person I love like a dirty little cumslut/my boy sextoy." And this is so far from true!
In fact, being able to do this is amazing because you can both passionately love them and sexually explore all your desires at the same time. The combination of the two results in the most amazing orgasms and intense feelings of satisfaction.
We hope that by helping people see that we are a couple that loves each other so passionately and yet can still be so sexually adventurous and additionally help them see that this has only made our relationship stronger and our love for each other deeper. Too often love and sex satisfaction are treated as two different things, but we believe the two are actually intertwined inseparably.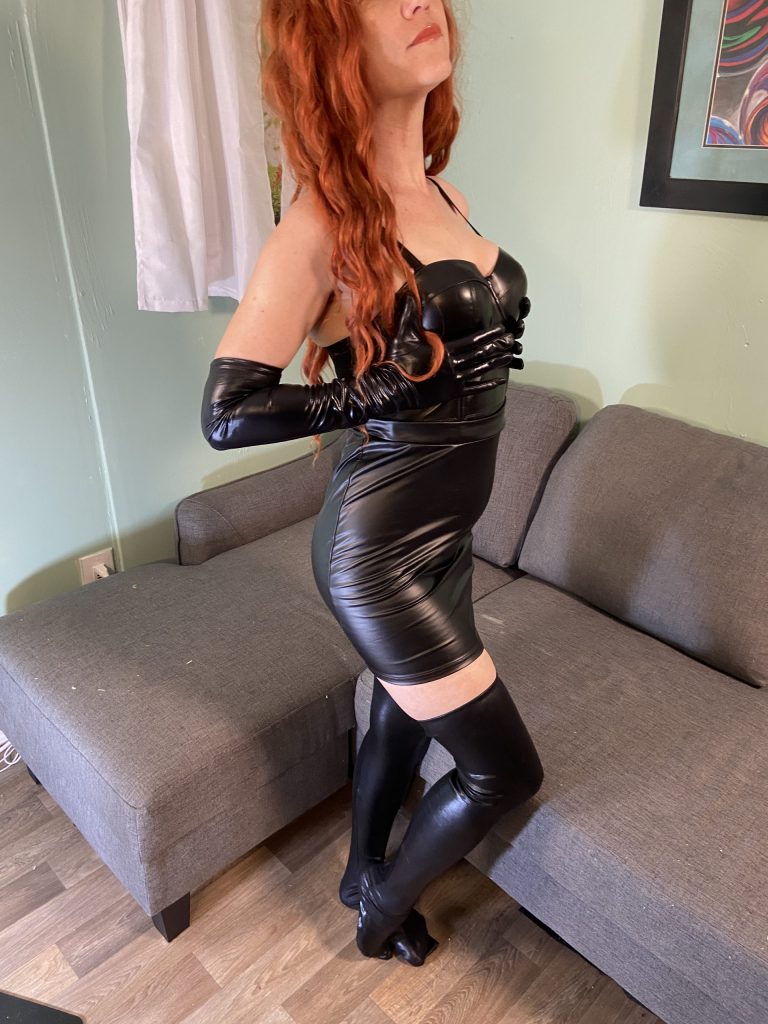 Can you tell us about your project "The Devil Inside"?
We are so excited about "The Devil Inside"! It is our first attempt at creating a porn opera. We have five songs written and recorded and costumes and sets prepared to being videoing! My husband is also a musician, and he wrote and performed the songs for this effort.
The opera tells the story of a nun that falls in love with a man and begins to sexually desire him. So, she seeks out help in all the places she would be expected to turn to for guidance but only manages to corrupt those around her.
It is a bit of a love story and a bit of a "we all crave this, so why would anyone deny themselves this"-type of tale. We are planning to have it fully completed by next Valentine's Day to both share as a love story and to also celebrate our first year of making porn.
Outside of your work, what are you both most interested in?
We both are very passionate about improving how animals are treated in our world. As sex workers, we know there is a lot of prejudice towards us because people see us as different or beneath them — and this is the same for animals. Most humans see animals a beneath us, and so therefore they can be used and poorly treated for our desires.
If y'all could change one thing about today's world, what would it be and why?
We wish we could make this world a place of kindness and acceptance. The fact that people are still judged based on outdated ideas of morality and appropriate behavior is disturbing. Sex-work needs to be embraced as a valid and honorable occupation.
The service provided by sex workers is far more valuable and desired than that of athletes or actors, and yet it is still seen as work someone would never choose and would only do if desperate or damaged in some emotional way. Yet, my husband and I are examples of people who don't need the money and feel emotionally well-adjusted and absolutely love doing this!
We believe doing sex work is something we should be proud of and hope to inspire others to feel that way. And we actually hope to do activism to help promote a more widespread acceptance of sex work as an honorable occupation to have.
Find Holly and Will Anderson at hollybelleanderson.com and on Twitter at @HornyasHolly.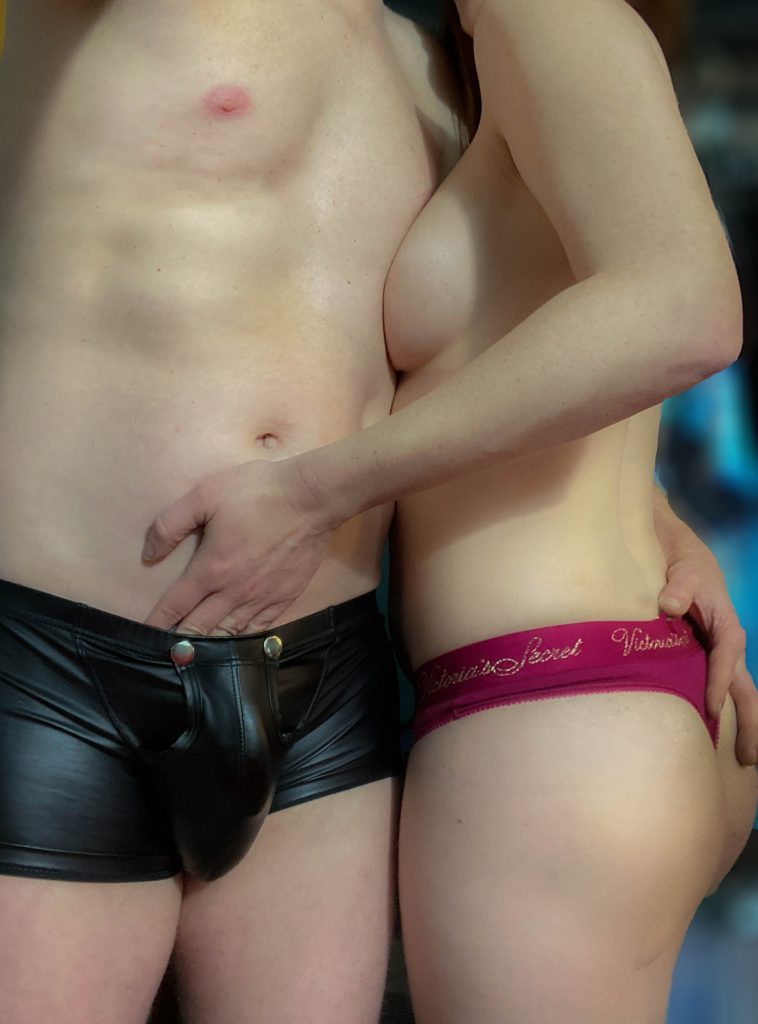 —
Erika is a sex positive people watcher (and writer). Email her at erika@ynotcam.com.