Madison Lane will be celebrating her seven year cammiversary this October.
"Camming is the only form of adult work I've ever known, aside from the one awkward experience I had auditioning at a strip club in my hometown of Portland, OR," she shared with YNOT Cam.
Lane got her start in the webcam world at age 23 and recently celebrated her 30th birthday — "I often joke that I've just joined the 'mature' category with my fans as I grapple with mortality," she joked.
Fun fact: Lane is a competition-trained blue belt in Brazilian Jiu Jitsu.
"Almost nothing in the world is more satisfying than getting on the mats and choking out a person twice my size. I recommend BJJ to all my sex worker friends, especially the ones who do in-person encounters," she suggested.
Read on to learn more about how Lane manages her business online — one choke hold at a time!
—
YNOT Cam: What prompted you to begin your career in the industry?
Madison Lane: Before camming, I worked as a barista full-time and attended university full-time. I was on scholarship for high test scores, but once the scholarship money ran out, I was barely scraping by on minimum wage and tips. I was waking up at 4:45 AM and going to bed at 10:45 PM.
I had always dreamed of becoming a physician of some sort, but my life dealt me a pretty tough hand of cards growing up and I didn't have the resources or support necessary to pursue medical school.
23 was a tough year but the beginning of an entirely new life. I got into two car accidents back-to-back, lost my job as a barista, became homeless and had to forfeit my education. I sold every possession I owned, including the car I was living in, to afford my first apartment. The only items I had were a mattress and a laptop. I immediately started camming to make ends meet, and the rest is history.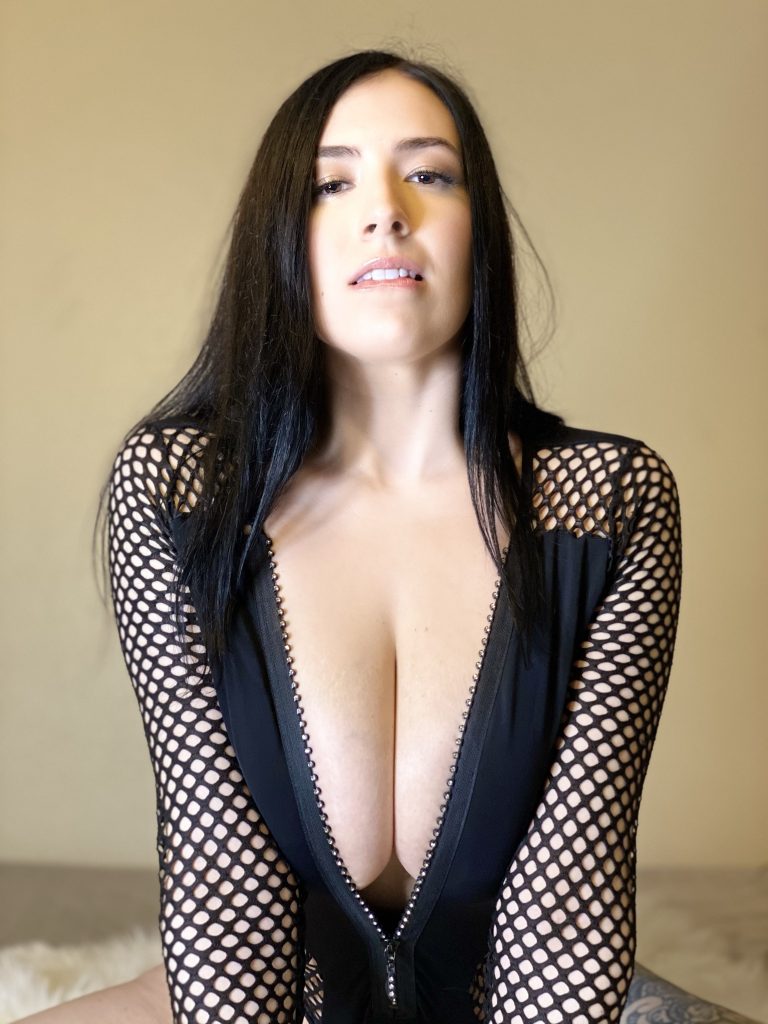 What are some of the best things about the industry? What about challenges?
I'll start with the bad because I find it better to focus on and end things off with the good. To practice gratitude in all things, especially the things that present the most challenges, is important to me.
I'd say that the most difficult part of camming is the vulnerability. Most people don't realize the mental fortitude required to (successfully) put yourself on the internet for all to see, day after day. There's a lot of bullies and trolls on the internet. I've learned to just ban and block without responding. As Jay-Z says, go and brush ya shoulders off! The human experience is unique, and it's hard to say why some people (members) behave the way they do. All I know is that the only person whose actions I can control are my own.
The best part of camming for me has been the freedom to be myself. I was bullied all throughout school, I didn't really "fit in" with anyone. I know all of this is trendy now, but I was a nerd that dyed my hair blue, wore old glasses and second-hand goth-type clothing and read manga in the library alone during lunch. That shit wasn't cool back then, and I got eaten alive for it!
But that's the beauty of camming — that there's something for everybody! If you bring it to the table, they will "come"! I'm going to add that I also love having a place to express my sexuality. I truly LOVE all things sex-related, and that's what I feel has helped me to succeed the most. Some memorable camming highlights include turning myself into an ice cream sundae while live to celebrate 250k followers, wearing a full Darth Vader costume and twerking to "The Imperial March," having almost my entire wishlist purchased while I was live broadcasting — Thank you Paul, love you! — and of course my trip with Chaturbate to XBIZ Miami in 2018.
Like how am I supposed to leave this sweet little cuddle baby? 🥺 pic.twitter.com/TSi1yFfmtx

— badgirlmad (@madisonxxxlane) April 2, 2022
I saw this tweet below, my goodness! What is your best advice for models and creators to filter through catfishes like this? How does one best determine what's a real business opportunity versus a scam? 
My best advice for models and creators to avoid being scammed or catfished is to ALWAYS be a skeptic and research absolutely everything. There's a lot of people out there with good intentions, but just as many who are looking to take advantage of you.
Never, ever give your personal information such as your real name, phone number or home address to anyone online. That was the first red flag of that email —asking for my phone number. Real talent management knows the importance of privacy. If they ask for your contact information, triple check who you are talking to. Should you choose to proceed, use a Google Voice number, WhatsApp or suggest a secondary method of contact. A true professional will understand and accommodate your concerns.
It's highly unusual for someone in this industry to straight up ask for personal information right off the bat, which was the second red flag. The format was wrong too, and it did not look professionally written. There wasn't a real "signature" at the end of the email — things like full name and credentials, no legitimate website and so on. Also, the email wasn't from a real domain, it was from a gmail account!
Point being, if it seems too good to be true, it probably is. Trust your gut, consult with your model friends and RESEARCH!
I'd like to add one more camming-specific piece of advice: Never give until you've received! Do not provide services or content to anyone unless you've received your end of the deal. Do not exchange anything for Amazon wishlist gifts, gift cards or promised tokens. Until you have it in your hands or in your account, it doesn't exist. Do not let promises, no matter how great or real they sound, entice you!
Also, NEVER accept PayPal. Not only is PayPal not sex worker friendly, but your personal information will be shared with the person paying you. I made this mistake as a new model, and the guy got all of my personal information and proceeded to stalk me online. Stay safe, friends!
Look at this super legit modeling opportunity you guys! Guess I'll just give them my phone number and hope for the best 🙄😂 pic.twitter.com/oy8B4AKgBL

— badgirlmad (@madisonxxxlane) February 13, 2022
I see that it was your birthday in February — happy belated birthday! Here's an oddball, birthday-adjacent question: In general, how do you balance creating celebrations with your fans with celebrations in your personal life?
Thank you for the belated birthday wishes! I had a wonderful celebration on cam into the early hours of my birthday. I also celebrated my birthday on cam the entire week prior — because we all deserve to be spoiled like that!
A lot of my fans aren't always available when I am, so having multiple days makes it easier for everyone to show up, have fun and celebrate with me. I took the rest of my birthday off to drink champagne and indulge in oysters and dessert, plus a trip to the strip club to tip the beautiful women (and see boobies!)
As for other common celebrations throughout the year, I personally do not have a close-knit family or put a lot of emphasis into holidays. You'll often find me camming on Christmas morning and Thanksgiving for this reason. I've spent many holidays alone, and it's nice to spend time with my friends and fans who also don't believe in the same traditions or have anyone to celebrate with. We do our own thing and have a good time with it.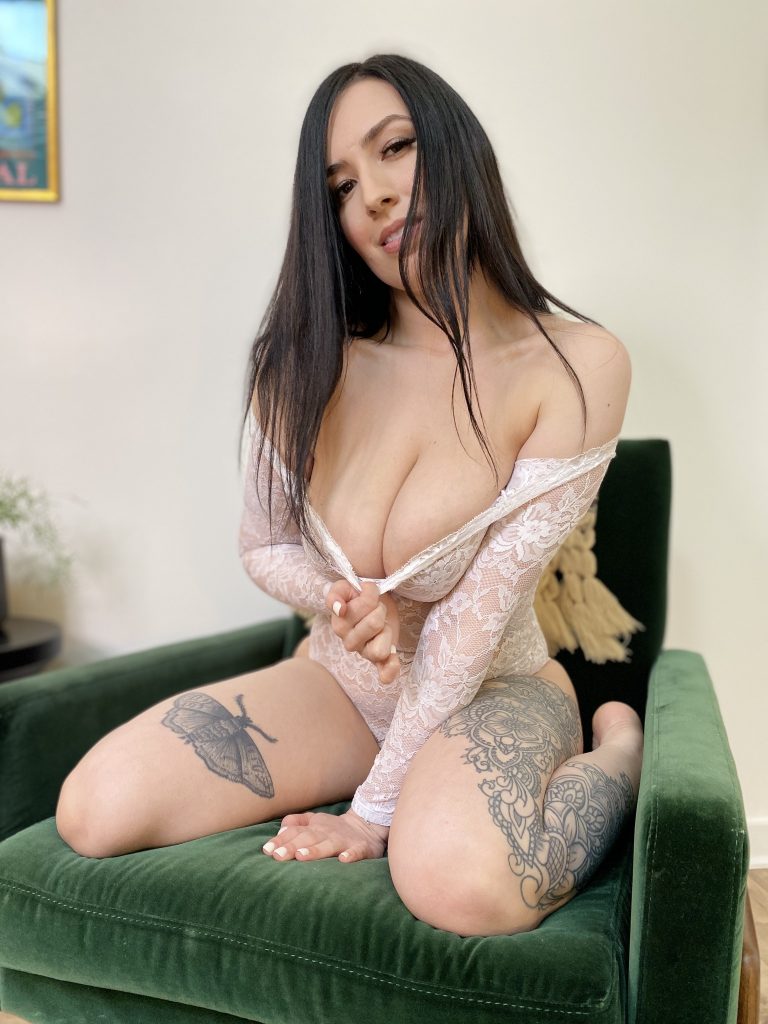 Outside of your career, what are you most passionate about?
My lifelong love and passion has, and always will be, reading and writing. I was identified as "Talented and Gifted" (TAG) in Kindergarten for my abilities in both.
As a young person I would stay up past my bedtime to complete chapter books in the dark, and I made dozens of my own picture books, both writing and illustrations. I grew into someone that loves to write about life's pains and struggles, slice of life poetry and short stories. I've just recently started to illustrate and paint again — my beloved fans chipped in to gift me a painting instructional and art supplies. Art is essential to my soul, and even though I struggle to create time for it, I always find it invigorates me.
Another passion of mine is Brazilian Jiu Jitsu. No other form of physical movement has inspired me the way BJJ has. The mind-body connection it fosters has been life changing for my self-confidence and personal power. I've spent hundreds of hours on the mats and look forward to hundreds more!
Join me online! #bigtits #bigboobs #bigass #bigbutt #pawg #thick #thicc #curvy #busty #bignaturals #hairygirl #bush #allnatural #naturalbody #camgirl #porn #onlyfans #chaturbate pic.twitter.com/Zfic6pQ5Ud

— badgirlmad (@madisonxxxlane) April 11, 2022
If you could change one thing about today's world, what would it be and why?
I wouldn't change a thing. I've been putting a lot of emphasis into my personal growth and development over the past year, and I've found that wanting and wishing for things I can't control is not good for my mental health — however, I do think about how life was before the explosion of social media and having our phones on us 24/7.
Facebook, Instagram and TikTok have been a detriment to us all. I know that social media presence is (most commonly) a big part of being a model and content creator, but it's something I've always struggled with. I don't like putting every single aspect of my life on the internet. I'm not someone who naturally tweets all my thoughts, follows trends or loves taking selfies and showboating my lifestyle on the internet for the approval or validation of others.
I take most everything I see on social media with a grain of salt — filters and photoshop have made sex work a landscape of people struggling with body dysmorphia. I do my best to limit my use of social media and have never used Photoshop on any of my pictures. As for myself, you can find me in limited amounts on Twitter, Snapchat and Reddit, and that's only to connect with fans and the camming community.
Find Madison Lane on Twitter at @madisonxxxlane.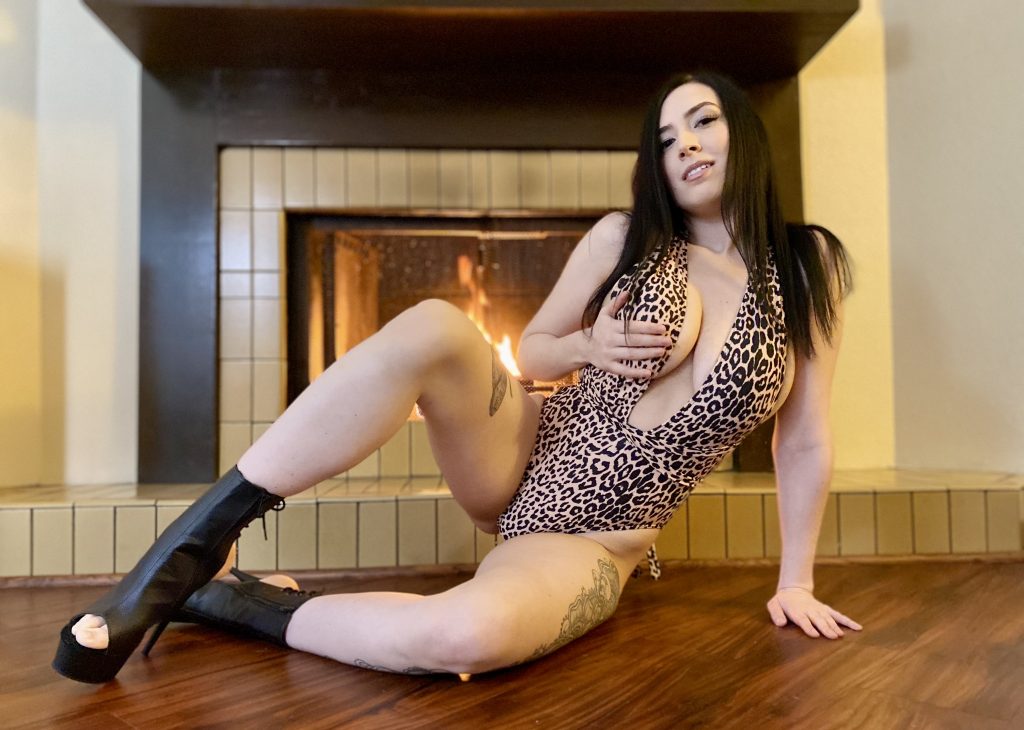 —
Erika is a sex positive people watcher (and writer). Email her at erika@ynotcam.com.