In writing for YNOT.com I look at a lot of press releases day in and day out. Every once in a while, one comes across my desk that I think can really help models.
The redgifs-creators.com launch piqued my interest because it's designed to give back to the community by sharing tips and information to help you be more successful in your career. Started by RedGIFs – a popular video and image site which allows you to share your content with the world – I reached out to the owner, Jimmy, so he could give some insight on the new platform and why you may want to check it out.
Let's begin with the parent company. How did RedGIFs get its start?
RedGIFs began life as a spin off from its original parent company Gfycat, with its main function being to serve NSFW subreddits on Reddit.
It wasn't given much love however and the performance was pretty terrible at the time. That's where we wanted to help, recognizing the importance of the site to Reddit and the many creators who use it, as well as realizing the potential for RedGIFs to be so much more than just a platform serving content on Reddit.
We took control of RedGIFs in November 2020, around 6 months after it was split out from Gfycat.

For newcomers who have never used RedGIFs before, tell us how it works.
Essentially RedGIFs is a short form Video and Image site allowing users to upload content to share with the world. As mentioned, the original purpose of the platform was essentially a hosting site for content that embeds seamlessly into other platforms (mainly Reddit but also Telegram, Discord and Twitter).
We remain committed to our seamless sharing capabilities but also want to ensure RedGIFs itself is a destination to discover and enjoy content (and creators) and we continue to push new features to ensure this.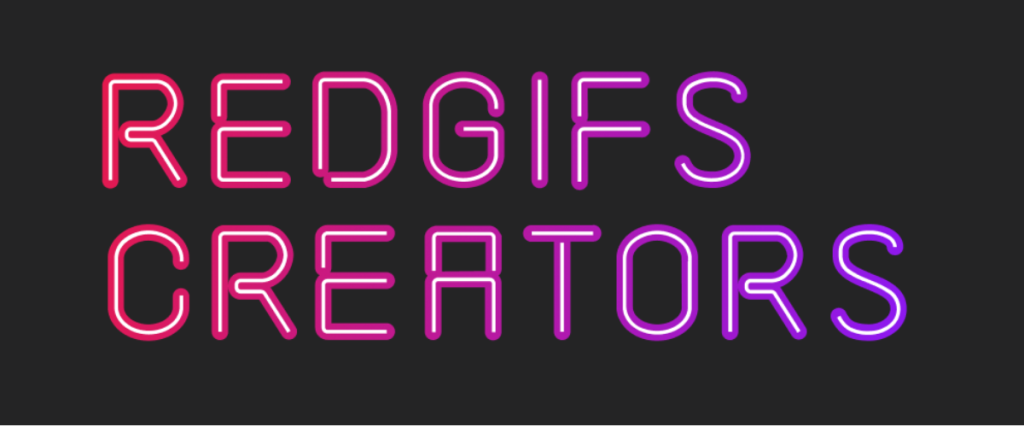 What was the impetus to start RedGIFs Creators and how does that support the parent site of RedGIFs?
RedGIFs is used by tens of thousands of adult content creators as a means of showcasing their content. We are committed to helping these users maximize their potential and achieve success, whatever that means for them. We also understand how the industry can be a daunting place for not only newcomers, but all creators, and that as an industry we do not share knowledge and insights as well as we could.
As such we wanted to create a hub where we could help correct that imbalance. Between our creators, those who work for RedGIFs and partners we work with, there is a whole load of knowledge and insights and redgifs-creators.com was created to be a place to share those.
The site also features a resource page where creators (and anyone else) can locate resources connected to Mental Health, industry news and financial aid (amongst lots of others).
We wanted to ensure that those within the industry are aware there is help and assistance available to them at any time.
What is your goal with RedGIFs Creators?
Our goal is simple: to serve our community.
To create features that allow creators to achieve success and to never waiver in that commitment. Our industry is full of examples of sites that have ambitions to move in to SFW areas, or indeed sites that tried and failed to do that. We have no interest in RedGIFs being anything other than a brilliant community for Adult Content Creators. That will always be our aim.
Why should a model make RedGIFs Creators a place to bookmark and check in from time to time? What are the important things you hope that she/he can get out of the site?
At the moment, we are focusing our writing and blogs on resources and information for creators, whether just getting started or an industry veteran. We're trying to ensure creators of all sizes can get value and learn something from our blog posts.
Beyond that we want the site to become a destination for industry news as well. Quite a lot of current sites do not filter their stories so essentially become walls of press releases that may, or in often cases, may not be all that valuable to creators. We want to ensure that redgifs-creators.com is known as a place that filters what news we display to ensure it is valuable for everyone who reads it.
Tell us about your partnership with Kitty Darlingg who is writing for RedGIFs creators. How did you guys meet?
Oh, what a great question for me to also plug the RedGIFs Discord Server! Kitty has written for Pornhub for many years and hosted many events in their Discord Server. She came over to the RedGIFs Discord Server and from there we got chatting and she's a brilliant writer with a ton of industry experience, so it was a no brainer when we were looking for a writer ourselves.
Are you looking for other models to write as well? How would they contact you if they wanted to work with you?
This is something we'd love to happen yeah! @RG_Creators on Twitter would be the place to send a DM and we can go from there.
What is that you love the most about this industry?
In one word. Resilience. We are a much maligned and targeted industry but no matter what is thrown at us, we find a way to push forward.
Creators can check out the new platform at redgifs-creators.com, and can follow RedGIFs on their Twitter @RG_Creators for more announcements and information. To find all social media for RedGIFs Creators including our Discord server go to https://redgifs-creators.com/social-media/.
—
Alyssa Collins hails from Minnesota, where snowy days were the perfect excuse to stay warm inside and write. Over the years, she turned that joy into a career and has authored numerous articles for various publications (under pen names). Email Alyssa via alyssa@ynot.com.