If you could go back in time and give your newbie self one piece of advice, what would it be?
I did always the best I could, in my own way. But, I could give some advice to others: Be yourself! Never try to copy-and-paste someone's style. If you copy someone's style in chat, your success will be short-lived. Moreover, it is good to have idols in this job, but never steal their way of work. This is a delicate job, and you need to keep your natural side!
What is your favorite music?
I like only progressive/trance/house mix.  I listen most of the time to remixed compilations — never the originals — because only this kind of music keeps me in the mood for dance and energy tease. Very rarely, I listen to Chillout Cafe del Mar remixed by Raido Ojamets only.
Social media: Useful for work, or just a distraction?
Useful and only for work and promoting myself since I do not have time and interest in using it just for fun.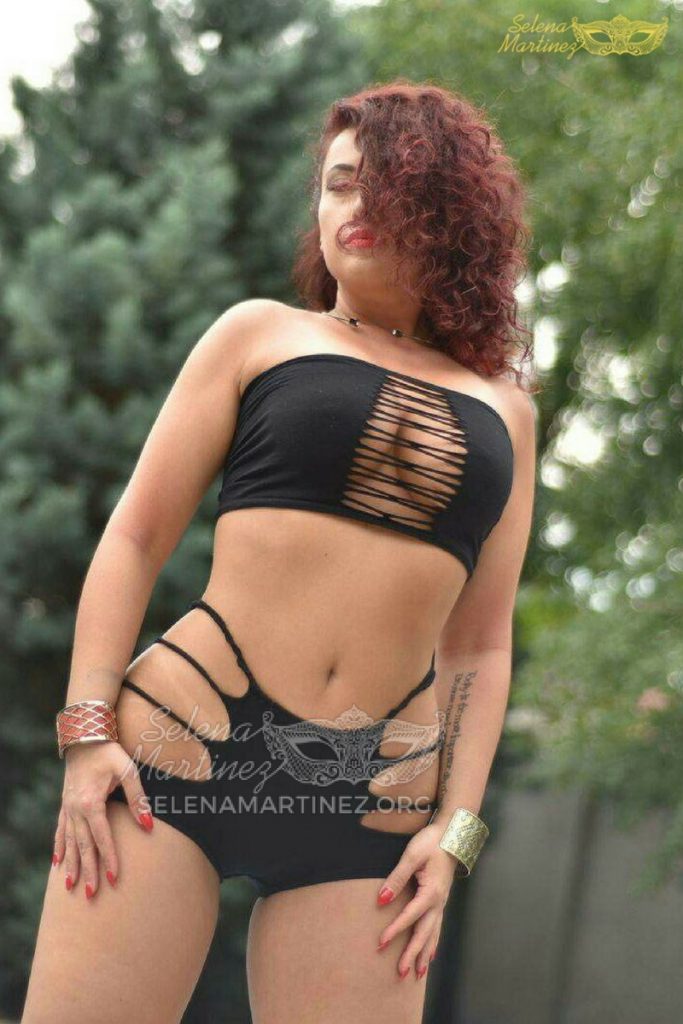 Do you see cam as a type of dating?
No way. Cam is for virtual experiences, never for dating. I keep limits, and I will never use cam for dating. These are two opposite worlds for me — the virtual world and reality. Sixty percent of the guys from chat hope to get a date with me after they see me, and I'm not kidding. Most of them fall in love after being with me in free chat, and after one private session they love me forever.
What words would you use to describe yourself?
Beautiful, natural, involved (500 percent daily), always smiling, and strong-minded.
Cats or dogs?
Dogs. Big dogs, because they are powerful. I like power and safety.
What kind of equipment do you use for camming?
Complete outfits (never stay in the free zone in bra and bikinis, never ever!), oil, always my toys (five super-quality dildos, different sizes and colors), Vibra-toy, heels (never wear them in free zone—only for tip or private). I'm the kind of model who works with toys in private. Eighty percent of my private sessions are based on a good show with toys. Guys love this!
Are you superstitious?
I have no superstitions. These are for unsure people who need reasons to complain or excuses for their failures. I create my own destiny and my own luck. I'm the architect of my own success and of my own destruction.
Do you specialize in any type of content (niches, fetishes, etc.)?
Latex, roleplays (maid, nurse, police and Catwoman), foot fetish, pole-dance performance and sub/dom. Anal is my best, No. 1 game in my wish list show. Eighty percent of my members love it.
Reveal one thing people don't know about you.
I prefer mature men in the bedroom and in my heart. Sure, some of them can be childish. After all, age is just a number. But I can fall in love only with mature men.
Find Selena on her website, Twitter, Facebook, and Instagram. She cams on the LiveJasmin platform.