"Hi! I am Nikki! I have 12 years experience in the industry as a cam model and content creator. I am currently camming on LiveJasmin and have content available on Loyalfans and a few other sites that you can find through my AllMyLinks." — so begins our intro to Nikki Love, a "short and sexy girl-next-door."
Love is currently 33 years old, from Louisiana. Love loves (!!) spending time outdoors going fishing, swimming, hiking, camping and spending time with my family. She also enjoys playing video games, watching movies and cooking.
We were recently super lucky to learn a bit more about this interesting person who most certainly epitomizes girl-next-door with industry savvy — showing us all that online sex workers are truly everywhere, viable and vibrant and living best lives on a daily basis!
—
YNOT Cam: What prompted you to begin your career online?
Nikki Love: I got a job as a dental assistant after graduating college. I worked there for a few years and then discovered cam modeling. Once I realized how much fun it was and that I could earn enough to support myself, I decided to quit my dental job and become a full time cam model and content creator.
Best decision I ever made! I love being my own boss!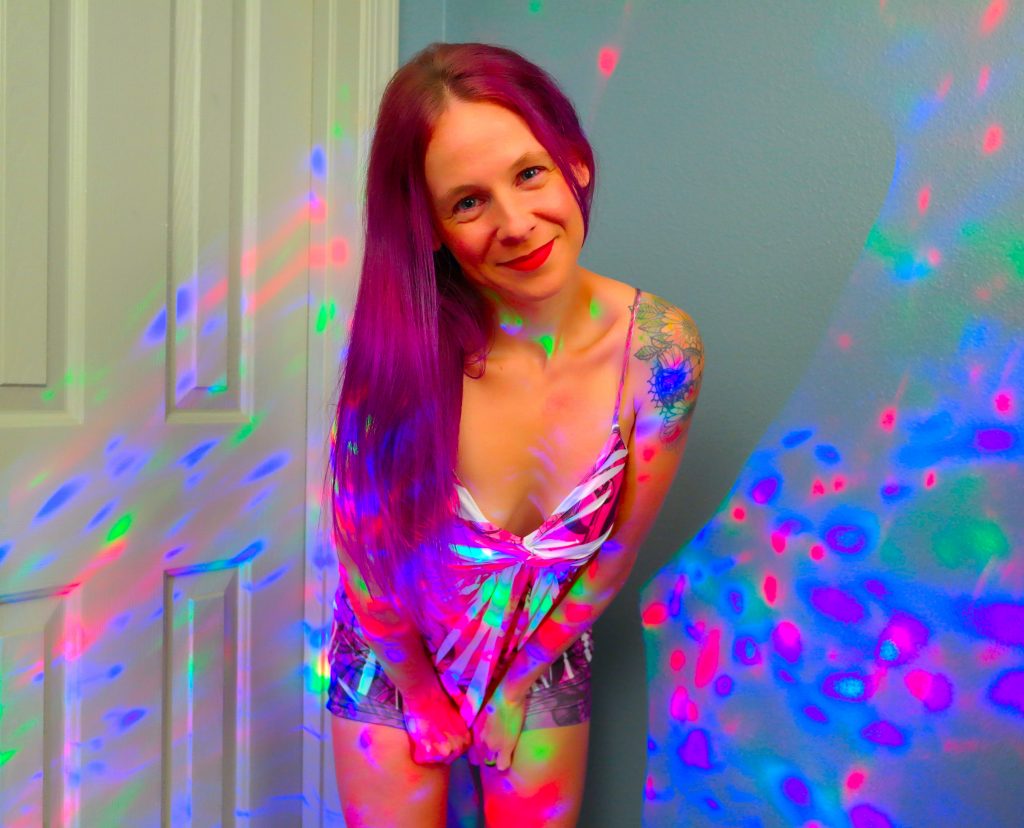 What are some of the best things about working online? What about challenges?
Some of the highlights and best things about working online to me are — number one — being your own boss! I love doing what I want and not being told what to do. You set the schedule so work when you want.
…but it does also have many challenges. Some can be avoided, but others cannot — like the internet company deciding on maintenance in your area and cutting the internet off for the whole day when you got videos to upload or live shows scheduled! It happens. Or when you've just spent an hour doing a video and then realize in the editing that your tag is sticking out of your pretty lingerie ruining the shot! This happens too.
One general observation that I have about working online is the way that some of the sites we work for try to get us models there with promises of $10k per month when, in reality, only about one percent of the 100s of thousands of adult performers will ever see those numbers! I'm not saying it is not possible. It just is not likely.
If you enter this business with a logical goal in mind then, yes, it is very possible to get there and beyond. But thinking you're gonna earn $10k+ per month right away is a dream to us all. I tell new models all the time that ask me about this business that it is not a get rich quick job. It takes time and dedication just like anything else to make it long term in this industry.
Want to see more of my #Naughty Content?

Find all my links to all my content here https://t.co/sAnFzqCE2g

Videos, Live shows, Customs, Chatting and much more#FantasyDivas pic.twitter.com/C3Gg1N1aAL

— Nikki Love (@NikkiLove4200) August 10, 2021
How do promo groups like your #FantasyDivas contribute to your work online overall?
#FantasyDivas is my promo group network on Twitter. I have spent a lot of time building a network of groups that is available for all models, promoters and industry professionals to use and get their content or product out there to the masses. We all know that social media platforms like to censor us as adult industry workers, and groups are a great way to get around that censorship and allow more people to see your content or product.
For those that don't know what promo groups are at all, the the easiest explanation is they are normally groups with models, promoters or industry professionals that help each other out by RTing, liking or commenting on each others tweets. All groups are created differently by different people, and normally each have their own set of rules.
There are all types promo groups that can be found on Twitter for RTs, likes, specific fetishes or for models on certain websites and so on. Don't be afraid to ask other models or promoters about promo groups to find the right ones for you. You are also welcome to message me on Twitter at @NikkiLove4200 and ask me to join #FantasyDivas!
Looking to add some more members to one of my groups!

3 Drops every 12 hour
Catch up 12 hour before drop
Like and RT
Promos only! No mainstream Porn
New members wait 12 hour before 1st drop

Send me a DM if interested.#FantasyDivas pic.twitter.com/j9YEyZCTIP

— Nikki Love (@NikkiLove4200) July 19, 2021
I see you are on Loyalfans, which is getting a lot of buzz lately as a better and more respectful alternative to OnlyFans. Is that characterization of the site accurate in your opinion?
I am still very new to the Loyalfans platform, but I am very impressed! I think the characterization of Loyalfans being a more respectful alternative to OnlyFans is true in my opinion.
They both have some of the same features, but the one big difference was the support on Loyalfans is amazing. They have been super helpful with anything I needed and made me feel welcomed on the platform. I cannot say the same for OnlyFans, which is why I am not on the platform. In my opinion, with OnlyFans bringing in all the celebrities to the platform, it is only a matter of time that the adult workers will be pushed off the platform — which is sad for the industry because that site was built up by adult industry workers that poured the time and effort into that site.
Outside of work, what are you most passionate about?
I love the outdoors! I love going to the lake or beach, swimming, camping, fishing and hiking. I also enjoy traveling and going to sporting events.
If you could change one thing about today's world, what would it be and why?
Oh gosh, only one?!
The one thing I wish I could change the most is for people to just be nice to each other. You never know what a random stranger is going through, so having respect for each other just as equal human beings would be nice. You never know when a simple smile or telling someone hello can make their day. So get out there, and smile and wave at people! It may just make you feel good too.
Find Nikki Love on Twitter at @NikkiLove4200.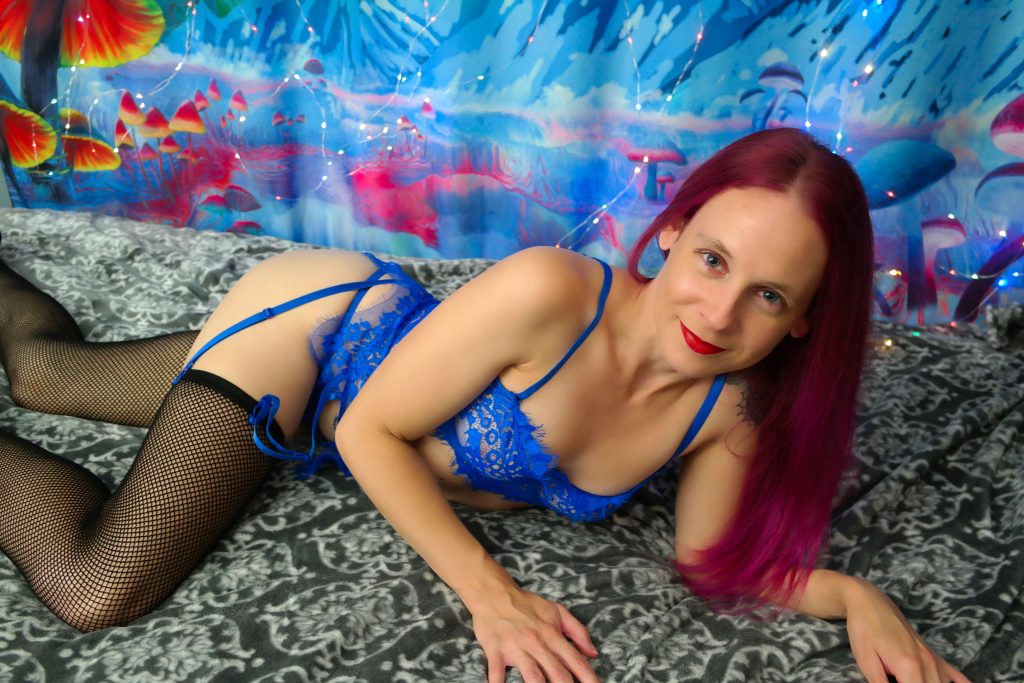 —
Erika is a sex positive people watcher (and writer). Email her at erika@ynotcam.com.