When we think of technology and the ways it affects our lives, we tend to look toward the obvious: email, text messaging, GPS systems, smartphones, apps and, of course, social media.
What you might not have considered is that fitness and technology now go hand in hand, from workout and nutrition apps you can download to your phone to online classes and challenges, personal trainers who work via Skype, and endless YouTube exercise videos.
"Tech-fitness" is another means of making cam life easier and more practical. You can keep track of every step and every calorie burned, and even get in a high-intensity daily workout without missing an appointment or setting foot outside.
If you're already thinking about your 2017 fitness routine, or you're still making your Christmas list and checking it twice, here are some high- and low-tech items to consider.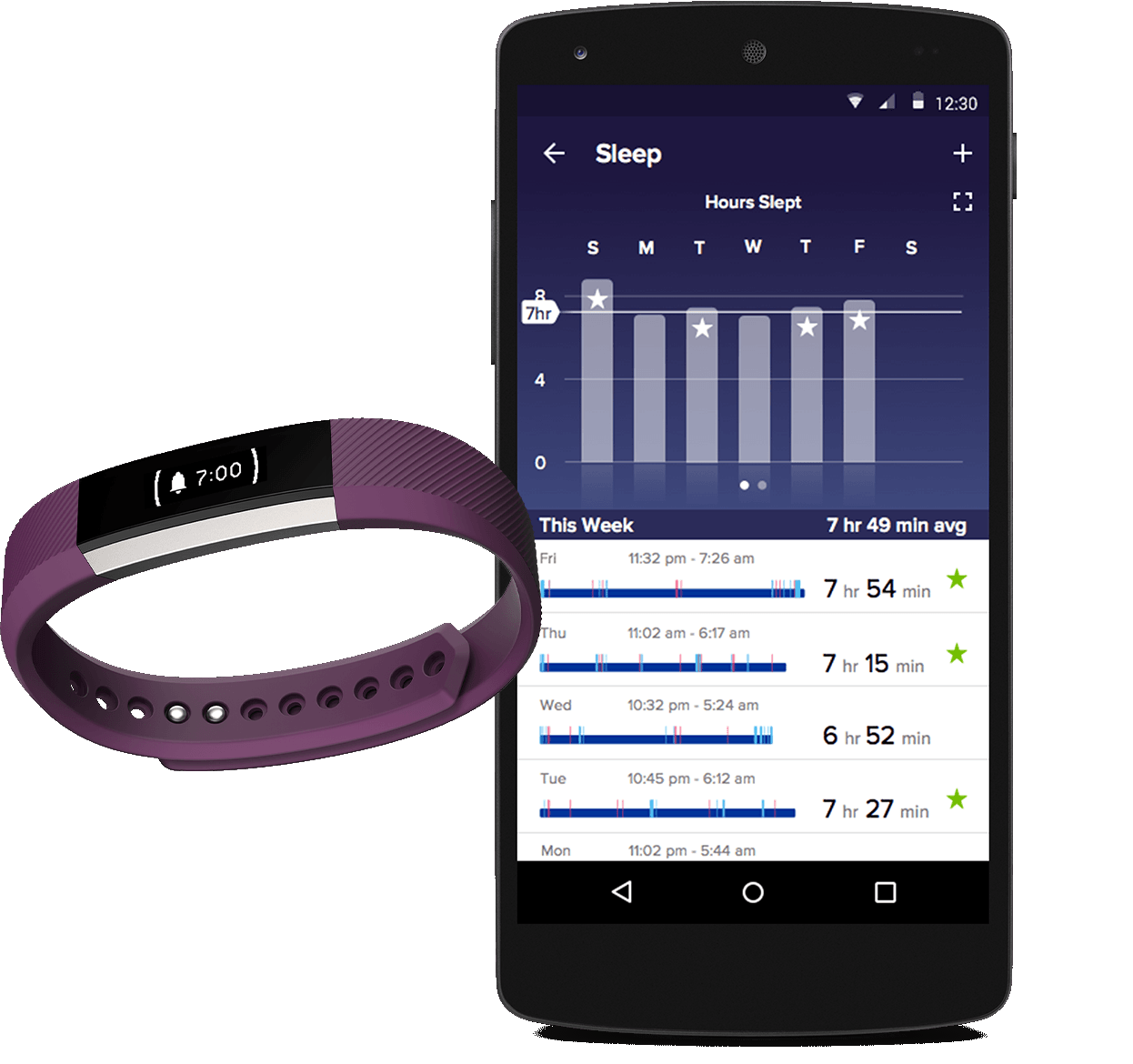 Fitbit: Of the many pieces of tech-fitness gear, few have received the attention given to Fitbit. Credit promotional campaigns, filling a void in the marketplace or happy customers. Whatever the case, it's hard to blink without hearing, seeing or reading about the brightly colored wristbands that do it all.
Fitbit tracks every moment of your day and night: activity, exercise, food, weight, even sleep. Using automatic, wireless technology, Fitbit syncs the information to your phone or computer and charts your progress via an online dashboard. What began as an innovative, one-of-a-kind device is now a full product line in a variety of styles to meet every imaginable fitness goal and need, from the large, watch-like Blasé to the new Flex 2, which is so slim it discreetly blends right in with your jewelry. When you're too busy to document workouts, count calories, or track steps per day, Fitbit does everything for you.
Check out the collection on Fitbit.com.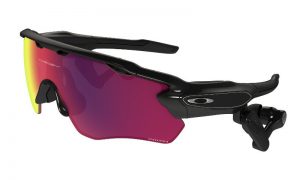 Oakley Radar Pace: Do you feel lonely when you're on your daily run, bike ride, or other endurance-style workout activity? Slip on a Radar Pace — it looks like a cool set of shades — and let the real-time, voice-activated coaching system tell you what to do. Radar Pace creates training programs and tracks your workouts. Using your phone and the Radar Pace app, you can see the analyzed data for your heart rate, power output, speed, cadence, distance and time. The personalized coaching capability monitors your workouts and adjusts your training zones accordingly. Using the microphone and ear buds, you can communicate directly: Ask questions and the Radar Pace responds. Who needs a workout partner when you have this? Never deal with someone's tardiness, crankiness, or no-show excuses again.
Check out these cyber-shades at Oakley.com/radar-pace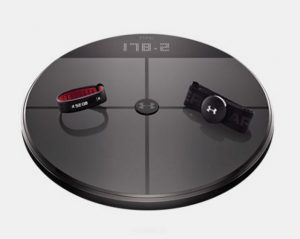 Under Armour HealthBox: There was a time when the name Under Armour was associated solely with workout clothing. No more. Like so many other companies, Under Armour, or UA, has expanded its brand to include shoes, accessories and fitness devices. The HealthBox includes a band, heart-rate monitor and scale, plus a one-year membership to MyFitnessPal Premium and MapMyFitness MVP. Measure your sleep, resting heart rate, steps, workout intensity, body weight, and body fat. Store everything with the UA Record app and dashboard, which collects your data, tracks your progress and allows you to connect with other UA fitness enthusiasts.
Check out the HealthBox on UnderArmour.com.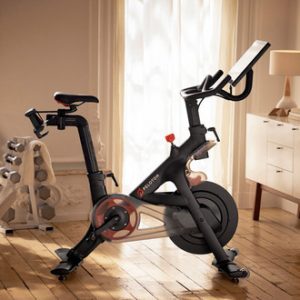 Peloton Cycle: If camming was particularly lucrative this year or Santa thinks you've been very, very good, a Peloton Cycle just might be waiting under your tree on Christmas morning. More than a standard high-intensity bike, the Peloton Cycle puts you dead-center in cycling classes from the comfort of your home, thanks to the bike's interactive touch screen. Live rides are streamed from Peloton's New York studio and led by certified instructors. Choose from 10 daily live streams or thousands of on-demand rides ranging from beginner to advanced. Even enjoy in-class video chats while you ride. Take cycling classes between cam sessions and never miss work or a workout again.
The world of Peloton cycles are on PelotonCycle.com.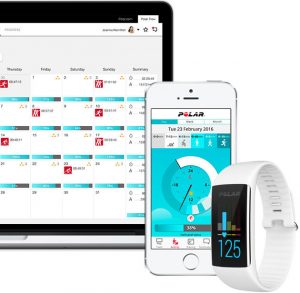 Heart-rate monitor: If you're looking for efficiency and ease of use, a basic heart-rate monitor is the way to go. Most consist of a wristband and chest strap which work in tandem to measure and display your heart rate and calories burned. If you're willing to spend more, you can invest in higher-tech heart-rate monitors that offer more features, including distance, speed and steps, and include computer/phone data upload capabilities. Heart-rate monitors are available in a range of prices and can be purchased online, at sporting goods stores and from mass merchandisers.
Check out Polar.com for a variety of heart-rate monitors.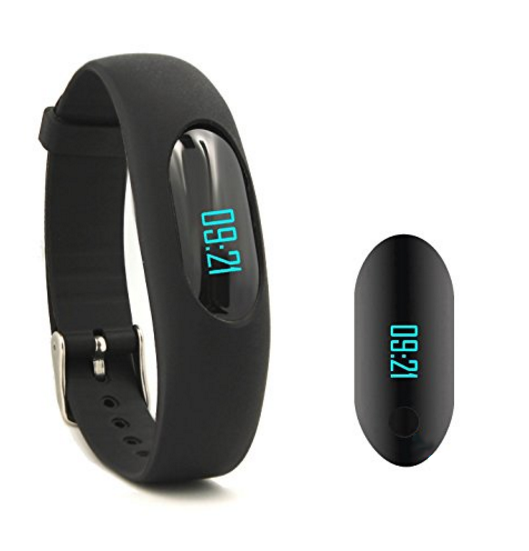 Pedometer: If you're on a tight budget, have no interest in high-tech gizmos or simply want to measure daily steps and calories burned without having to upload, download, calculate or scroll, opt for a pedometer. This is as low-tech as tech-fitness can get: Press a few buttons to program your information, and — depending on the model — clip it to your waistband, put it in your pocket, wear it around your neck or slip it on your wrist. Just like other fitness devices, pedometers are available in a range of styles, shapes and price points, and some move into the higher-tech echelon. But if you're all about keeping it simple, you can't beat the ease and cost. Explore your options on Amazon and add one to your Wish List.
Pedometers on Amazon.com.
—
Jenna Andre is a total gearhead who also appreciates the simpler things in life. Email her at Jenna.Andre@ynotcam.com.