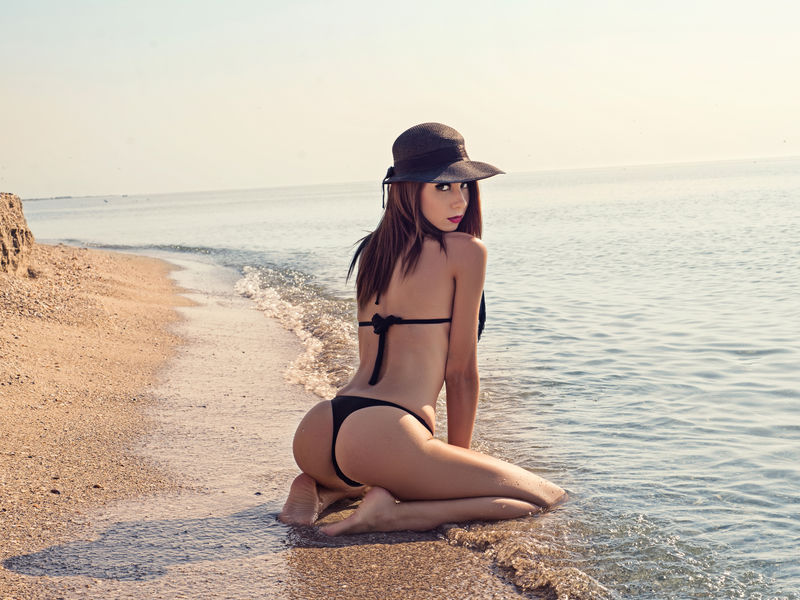 It's great to learn from people who do similar work and have similar lifestyles.
Hearing about a typical "day in the life" of our peers, friends and co-workers can help inspire tweaks and changes to our game and also confirm things we are doing correctly.
This isn't about copying another's hustle (obvs!) but, the thing is, webcam can be isolating. Though it's pretty easy to hit up a model manager, and friends in your room are always there to give you notes — whether or not you ask for them — feedback from a peer is unique and useful.
Ashley Wels shared a bit about her daily routine, allowing a peek into what goes on in her life off cam.
—
Set your intention for the day and take a moment to reflect on the bigger picture.
I consider myself a normal person, and my daily routines are similar to plenty of other girls', even those who are not involved in webcam.
After I hear the morning alarm, I aim to start every day with enthusiasm and positive thoughts. This helps me get through daily activities with so much ease, and I'm able to entertain my fans.
that moment when the plane has a delay and you discover your artistic side on the airport 🎼https://t.co/cmkusMdBFP pic.twitter.com/W0IoQQo5Nj

— AshleyWels (@ashleywels1) November 27, 2016
Social media check: Check in on you, but also get informed to better connect online. That means learn work stuff and read the news.
Like most people nowadays, I spend quite some time on social media. I love to see which content or news is trending and basically what's happening all over the world.
I also enjoy a couple of good reads or watch some videos that deal with different kinds of fetishes. These sorts of activities help me maintain better information exchange with my fans and also develop me personally.
the eyes, chico, they never lie ! #scarface #quoteoftheday #eyeshadow pic.twitter.com/4nxlZsY2U6

— AshleyWels (@ashleywels1) January 23, 2017
You time: Make time do what you enjoy offline.
I also enjoy going out for dinner or lunch with my friends. For an hour or so, I pretty much take a break from my job and indulge myself with fancy dishes. I'm not that kind of girl who only eats in restaurants. I'm not afraid to put on an apron and cook recipes and coffee.
Movies are also in my daily routine as much as possible, as they can be a good source for new conversation subjects. They also help me pass the time and relax. There is a high chance you will find me at the cinema during the day or the evening. Popcorn and psychological movies are my favorites.
What I call a delicious #dinner! 😆😍😅 #dinnertime #seafood #octopus pic.twitter.com/144dTEqmQb

— AshleyWels (@ashleywels1) July 17, 2017
Image cultivation and primping: It's part of the job.
Creating an image is important in our line of work, so it means that on a normal day I need to pay attention to my girly side. I select my outfits and afterward the makeup, hairstyle and accessories that accompany and finish off my look.
I try to make each and every day of my life special somehow, as it's absolutely vital for me to have a fresh online presence and to entertain all the visitors in my room. One funny aspect of being a camgirl is that even the activities which are supposed to have a recreational or "daily duty" purpose — things like makeup, shopping or watching movies — are eventually integrated into the daily cam activity.
Getting ready for the @AWSummitCom, what about you? #awsummit17 pic.twitter.com/MZIgzVeNUj

— AshleyWels (@ashleywels1) June 5, 2017
Being a cam model doesn't mean you always have to be "on."
At the first glance, my job may suggest that there is no prospect for a personal life, which is completely false. After years of being a live entertainer, I can argue that being in front of the camera just to try to get easy money and to collect tips isn't the right way. I mean, doing that will be similar to just some hit-and-run activities that won't bring you long-time achievements.
On the contrary, I believe every day of camgirl should be reserved for making efforts to understand our visitors, to identify their needs and to turn their fantasy into reality. Living a happy life and sharing your knowledge with others not only will lead to great money, but also make you a better person — one who will be able to live a splendid life after retiring from the cam biz.
Taking advantage of a well-deserved holiday! 😂😁😂 #mountain #wildspirit #holidayfun pic.twitter.com/pgV8bAJ96m

— AshleyWels (@ashleywels1) May 10, 2017
Find Ashley Wels on Twitter at @AshleyWels1 and at AshleyWelsLive.com.