Traci Medeiros-Bagan is a therapist and life coach, doing her best to offer educated and affirming services to marginalized communities.
Medeiros-Bagan mainly works with LGB, trans, non-binary, non-monogamous and kink-identified folks. Her work with people facing emotional and social issues rooted in sexual identities led her to consider issues facing sex workers.
We have interviewed Medeiros-Bagan before — Read the interview right here — and feel that her services are extremely important. So when we heard about a webinar she was offering, we wanted to make sure you knew about it too.
The webinar, "Dating and Sex After Trauma: A Webinar for Survivors and Those Who Love Them," will be offered online on Tuesday, May 22 beginning at 3:30 p.m. EST/12:30 p.m. PST. The event will last for 90 minutes.
The fee for the webinar is $35 — you can get 15 percent off if you sign-up in advance (coupon code: DST384).
Here is some information about the webinar:
Trauma can literally change our physiology in ways that make our bodies and brains believe that we are living in the past. It organizes our lives from a place of defense and survival and relinquishes our right to joy and thriving.

If you're a survivor, this webinar will help you start to untangle the complicated effects of trauma on your sexual wellness and relationships. It will give you a framework for using triggers as guideposts, rather than stop signs, on the road to healing.

If you are dating a survivor, this webinar will offer insight into how to support your partner's healing without taking responsibility for the causes of it. And if you are both survivor and ally, having found a loving reflection in this sometimes challenging world, you will leave this webinar ready to start building intimacy from a place of healthy differentiation.

The work of healing from trauma to reclaim our right to pleasure in our bodies and connection in our relationships is complicated, yet profound. Nurturing our ability to engage in a safe and empowering way with dating and sex can be both the agent of change in our healing and a symbol of the healing itself.
If you can't make the the live session, this webinar will also be recorded and available on-demand so you can access it anytime.
This specific webinar topic may be exactly something you are looking for. Or, it may not be something you need, but perhaps a friend, family member or peer needs it. Or, maybe it's just good to know that licensed and legit professionals like Medeiros-Bagan are out there, in case you need her for something else relevant.
Be well, friends!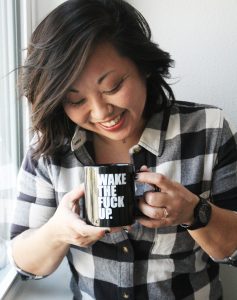 Traci Medeiros-Bagan is a licensed marriage and family therapist (CA LMFT #86600). Find her online at CompassionateRevolt.com and on Twitter at @CompassionateR1. You may also call her at (657) 333-2396 and email her at compassionaterevolt@gmail.com.
—
Erika Chan is a sex positive people watcher (and writer). Email her at erika@ynotcam.com.