Norah Nova is not good at keeping secrets, though she sometimes kinda tries to be.
"I'm from Illinois, but I've only recently just let that out. It was a secret for three years," Nova told us.
Also: "I was a teacher, then summer happened and there was no work. My husband actually suggested working online. I started camming, and I loved it immediately."
Further: "When I first started camming I told everybody I was single, however, I've been married for going on twelve years now," she shared. "It was really hard having to work and hide everything about me and who I really am. So after about the first year I changed sites and I decided to start over, which is amazing — I just get to be me, and people seem to like the real me."
And finally: "I don't censor myself very well and I am a touch of crazy, so this works perfectly for me."
We're already charmed to the max by Nova, who's been camming for four years now. Let's see what she has to say next!
YNOT Cam: What are some of the best things about working online?
Norah Nova: I cam every day, and when I'm on I do whatever I want. I might take a shower or make food, and I clean my house and do the dishes or the laundry. [Fans] will watch me do everything. My room is kinda just like an open hang out session at my house.
It is really nice to be able to set your hours. You decide if you're going to get up and go to work you. You decide if you're going to put on makeup or if you're going to wear a pretty outfit. You decide everything, like how many naps you wanna take in a day.
Most days, I am in a sports bra and yoga pants except for the month of October. I celebrate Halloween every day with a new outfit to keep my fans interested. Plus, they buy me all of them so it's a little community thing.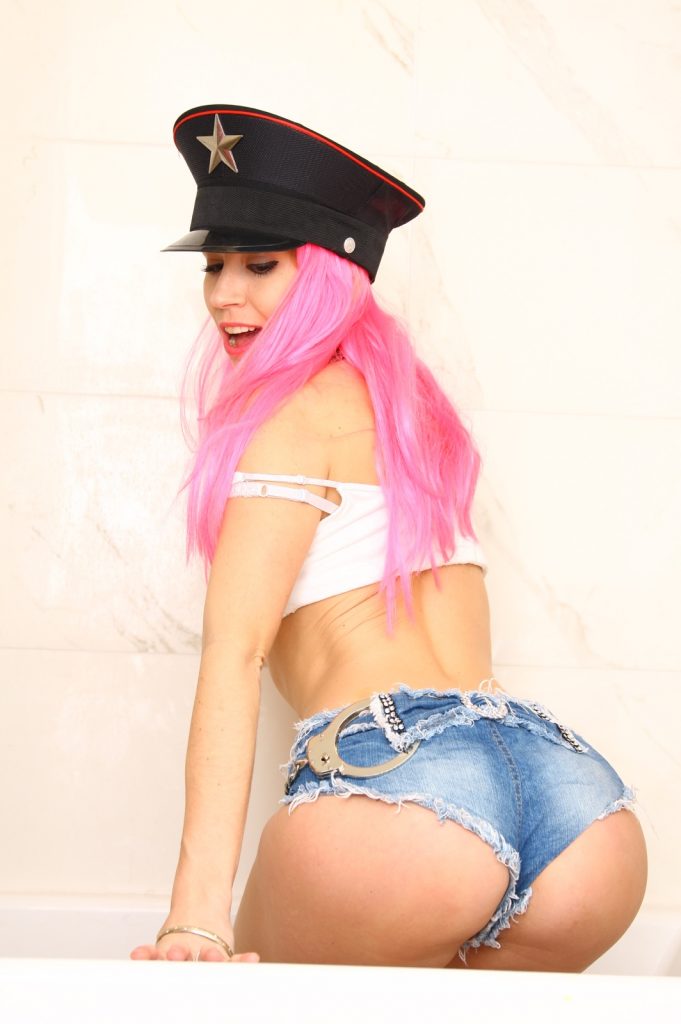 What are some of the less-than-best things?
Camming days are hit or miss. Some days are really hard when there is no one communicating with you in your room and you're all alone trying to figure out how to keep everyone entertained — but that is why I set up my room the way I do.
I personally don't really do games or a show. They just get to hang out with me and see me as me. I get to handle my business and my fans are along for the ride. I know some girls do handle their room as a show, and they perform certain activities to get the viewers involved. I have a very laid back atmosphere where everyone wants to get laid.
What's a key piece of advice you'd offer people wanting to create their own laidback space?
You can't be pushy with your clients. Treat each one as an individual customer, and find out what each one of them likes and dislikes, what's their favorite turn on and more. Just like us, they are all snowflakes. So I just make sure we have open communication so we can all be happy and have fun.
Also, when you're having a bad day or when you feel like you're not doing that well online, sometimes the best thing is to literally get offline. Go take a walk, go take a shower, go set up the camera somewhere else. Give yourself another atmosphere to get a little bit of new energy.
Goodnight! #HornyHighHappy pic.twitter.com/CeHFTo8YAx

— ?Norah Nova? (@Norah_Nova) November 7, 2018
You want everyone to stay "horny, high and happy" – tell us about that?
I love being happy in my cam room. I don't like to cam if I can't smile.  I just cannot fake a smile. I am horny, high and happy every day.
The main thing about me and my cam room is that I am real — a real goofball some days, too — but if I say something, I'm going to do it. My clients like that I am very blunt and to the point. I'm not big on waiting, and I hate waiting for money. I'm very straightforward when asking people if they want to play or not or finding out their schedule so I know if there's anything going on or any ways for me to have fun with them.
Outside of work, what are you most passionate about?
Outside of work I like to play video games. I also like to watch movies and hang out with my husband and our puppy, Dragonfly. I love taking her on late night strolls in the park.
If you could change one thing about today's world, what would it be and why?
If I could change one thing about the world, I would give us the power to teleport. Traffic is exhausting! I've been doing this entire interview by talk-to-text voice notes because I'm in the car.
Welp, can't argue with that!
Find Norah Nova on Twitter at @Norah_Nova and at NorahNova.com.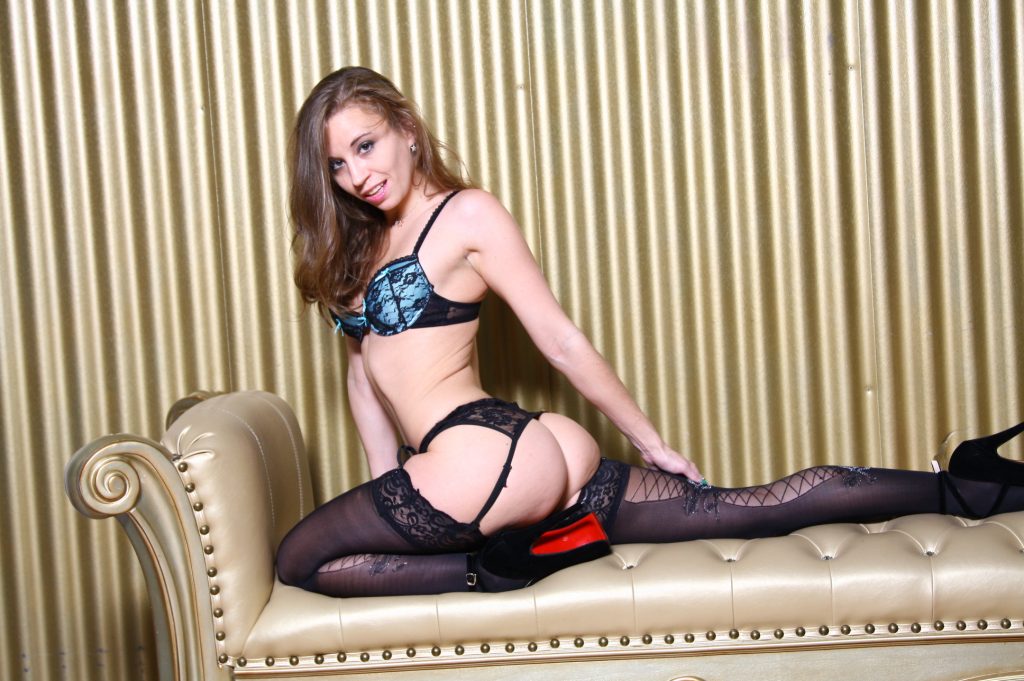 —
Erika is a sex positive people watcher (and writer). Email her at erika@ynotcam.com.