BDSM has been a streaming staple from the start, from lifestylers looking to showcase and monetize their skills to those who incorporate touches of kink into their work lives only.
But whether you're using bondage gear in your day to day life or only when you're creating content, it's important to get equipment that you can rely on. Buying the cheapest thing you can find may seem appealing, but more than likely it means that you might be getting something that might break during the first use — and also potentially put your safety at risk. Whether you're a beginner or more advanced, it's important that you have gear that keeps you and your partners safe while you explore new areas of interest.
Before you go about buying your whips and chains (and floggers and paddles and handcuffs and electric wands), be sure you're doing the research into what you're buying. Here's a few top options on where to get the safest bondage gear online.
Lovehoney
Lovehoney is a particularly good example of a site that works for the bondage novice, as well as for someone who has been practicing for years.
They have starter kits and other packages that offer more light bondage more those who are new to the space. Plus, Lovehoney has guides online to walk you through what to use and how to use it. In my view, if you are a beginner, you should definitely go the lighter route so as not to overwhelm yourself right away or potentially use something you're not ready for.
If you are more advanced, Lovehoney has plenty that may work for you, too. Their bondage collection is pretty all-encompassing, if a bit tame. It's a good option as a one stop shop for all of your bondage needs if you're trying to build out your collection with some good staples.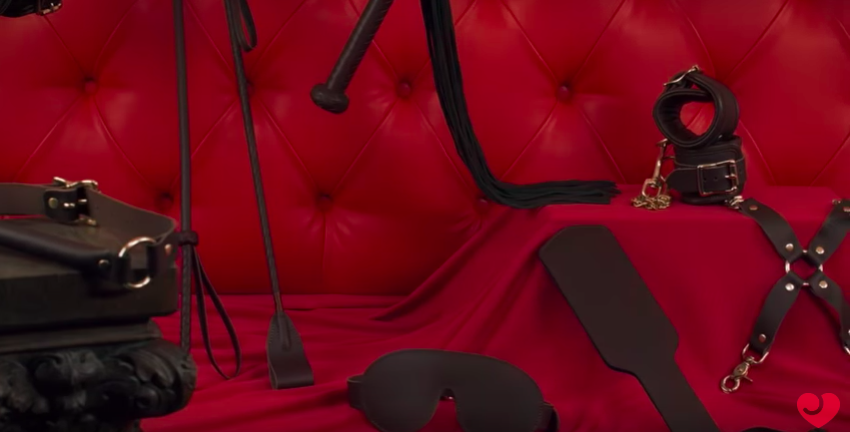 The Stockroom
If you're looking to go more advanced and spend a little more money on some fancier toys and restraints, The Stockroom might be a good option.
This shop isn't like Lovehoney — Lovehoney caters to all different kinds of kinks, not just bondage. The Stockroom is more focused towards bondage alone, which is why a lot of long-time practicers turn to it. Yes, they have light bondage kits, but even those are not exactly geared towards the beginner. You're not going to find a lot of literature explaining what bondage is or how to get involved in it because it assumes you already know.
The Stockroom's equipment is top of the line. Yes, you can get didos and vibes here, but you can also get muzzles, chastity devices and even your own St. Andrew's cross. You'd be hard pressed to find a better place to build your own personal dungeon.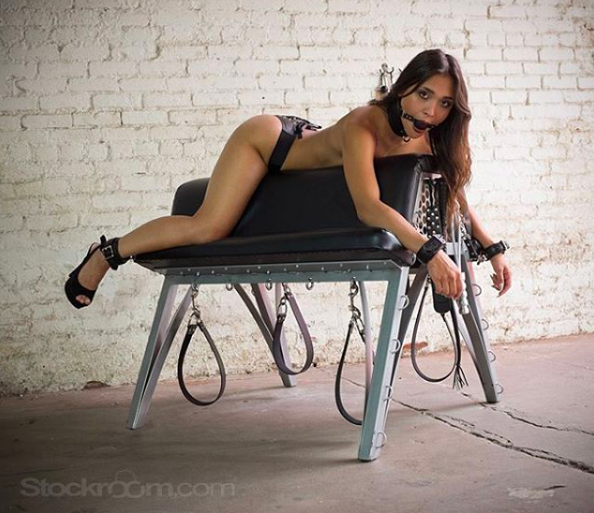 Sub-Shop
Sub-Shop does an amazing job of catering to the submissive lifestyle. Although you may see more women models on their site, they don't consider "submissive" to be a gendered term and have plenty of supplies for every sub, regardless of gender.
Their bondage section is the biggest part of their site, and this is where you can really see that there's no judgment in regard to who should be a sub and what a sub enjoys. There's even vegan friendly bondage gear. And, for anyone trying to live a submissive lifestyle without a ton of money to drop, they have a Bondage on a Budget section that has the same great quality of everything else on the site.
Even better, they have a ton of how-to articles available, as well as real life interviews with doms, subs and switches to help others better find their fit and learn about the craft from those who do it every day.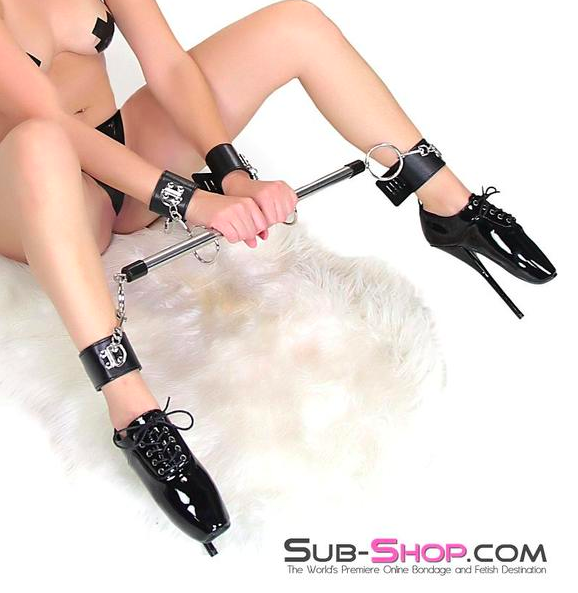 —
JackieMichele is writer and marketer living in the San Francisco Bay Area. Her work has appeared on Yahoo, Food and Wine and the Huffington Post. She's been an editor, an influencer strategist and ghostwriter, a librarian and a teacher. Follow her Instagram at @jackie_gualtieri and contact her via jackie@ynotcam.com.
Background header image via Pixabay here. Product images are screengrabs by the author.