"I've been in findom since 2013. My findom anniversary is actually Valentine's Day," Boss Brat shared, which is amazing because today is Valentine's Day. Happy anniversary!
Boss Brat got into findom, in her view, "pretty late in life."
"There's girls on the scene who have been doing this since they were eighteen and using Yahoo Chat and Live Journal. I was twenty-six when I started," she explained.
Currently thirty-two, Boss Brat was born in Seoul but immigrated to the US at fifteen and grew up bicoastal as an LA/Jersey girl. "I feel like I got the best of both worlds," she said, "the street smarts, work ethic and fashion sense of the northeast and the beauty regimen and sunny disposition of Los Angeles."
"LA people are spoiled compared to New Yorkers who live for the hustle, struggle and grind. Even though I've lived in Manhattan and Brooklyn, I'd never call myself a New Yorker — my heart is in Jersey," she continued.
According to Boss Brat, "Jersey girls are the east coast equivalent of Valley Girls," which is a really interesting way to think about it, especially coming from a person with experience in the scope of both cities. And now, she's somewhere else entirely — Colorado.
"I plan on going back to Seoul sometime this year for a plastic surgery excursion," she shared. "I have no idea about camming and clips in Korea aside from maybe mukbang — the phenomenon where girls eat large amounts of food for an audience. I've wondered what the findom scene would be like there."
There's a lot to learn from Boss Brat, who seems to balance many different spinning plates with ease. There might be more hustle to New Jersey than she lets on!
—
YNOT Cam: What did you do before you worked online as a content producer?
Boss Brat: I've been working since I was fourteen, so I feel like I've had a million jobs before this. My first job ever was as a waitress at a pizza place. I also delivered pizzas in high school and sold weed along my route. I've been hustling forever.
When I was twenty, I answered a Craigslist ad for a receptionist for a strip club and ended up the madame of an illicit brothel that was in this office park. It was well done though, I have to give them that. The place was huge, with themed rooms and a reception area that was the "front" for the office. I used to deal with all the money collecting and call out the girls to line up. It was owned by Jewish mobsters.
In college, I started a blog and Vice Media found it and invited me to write for them. It was my dream come true because I've wanted to be a writer since I was a kid — but my dream didn't really include being a starving artist because they really don't pay freelance writers shit. I was Galore Mag's first sex columnist, wrote for Complex and Noisey and did copywriting for startups and still didn't feel I was making close to enough to live the way I wanted…
So, I started camming when I was living in New York City and working for a tech startup. Yhe gig provided free housing, equity and a TINY bit of money, but I still needed cash for living expenses because it's NYC — so I started out on MyGirlFund. I've long since quit that website, but they still owe me $250!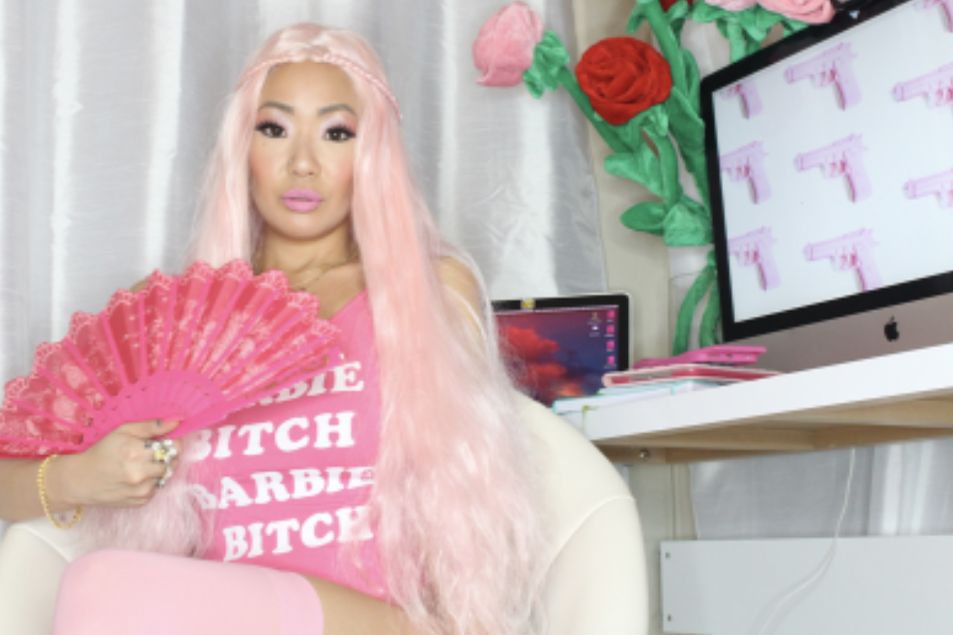 So today, do you still balance both lines of work?
I'm still a writer today. Yes, I'm a findomme with a day job! I know we're supposed to be spoiled princesses that don't work, I can't really help it. I'm a workaholic, and I thrive when I'm doing multiple projects.
Before this gig, I hadn't had a boss or had to go into an office for eight years. I have a lot of freedom and flex time to work from home when I want, so I have time for findom and freelance web design work. Colorado workplaces emphasize work life balance, so it's nothing like the work environments I'm used to. It's very chill. It's funny that my vanilla writing gig pays way better than big media companies in bigger cities did.
I feel like I've done so many wild gigs, having a day job and my findom career is tame to me.
What are some of the best things about working online? 
Aside from the money? I love the flexibility and agency of working online. It also couples nicely with my love of dressing up and being mean to boys.
Online work also taught me so many useful skills that I use every day in my vanilla life and career. When I got back into looking for a vanilla job, I landed one really easily due to my skills and experience, a lot of them acquired through online findom work. It also allowed me to launch two e-commerce businesses, one currently still operating, the other was shut down by law enforcement, that's a whole other crazy story for a different interview though.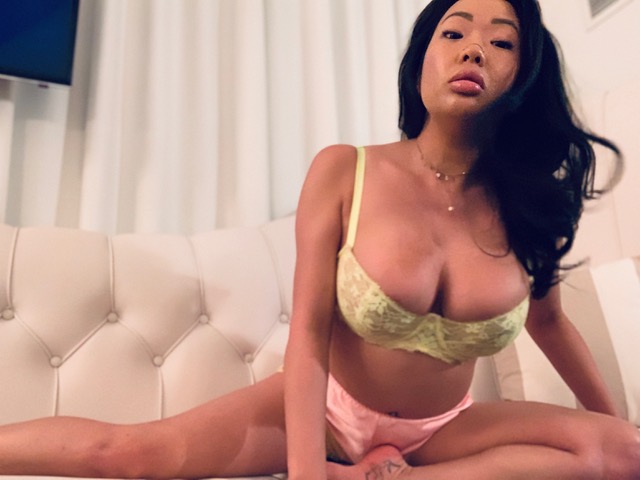 What about challenges?
I think a challenge of working online is maintaining self-discipline. It's completely up to me to create, edit content, promote, stream and all the other stuff that comes along with being on top of your online game. When no one is forcing you to work, you have to stay on top of yourself and be diligent.
There are definitely days where I procrastinate. It helps a lot to have a set workflow. It took years for me to finally establish one, but it's boosted my productivity by a lot. I do my work in batches. I'll set full days for filming and shoot one outfit per day but shoot a bunch of different clips. I used to shoot one clip per outfit! Do you have any idea how much time you end up wasting on getting ready when you do it like that? After all my shooting days are done, I set aside a full day to edit and render everything, then spend another day writing copy and scheduling clips to different platforms.
When you do it this way, you're doing something over and over again so you get better at it. You get into a flow, and it becomes like an assembly line. I also keep all my clip copywriting and ideas in spreadsheets. I have spreadsheets for everything, and I think it's the only sane and organized way to track everything: the money I make, who pays me, what content is most popular, what platforms are performing best for me and so on.
Can you tell us about Dollface Design?
I recently started Dollface Design take on some freelance web design projects. I know how badly girls in the community need dedicated websites given FOSTA/SESTA and the mass deplatforming of sexworkers on mainstream sites.
When you're a sex worker, it's hard to find a web designer you can trust who isn't judgmental, isn't a weirdo pervert and is actually does good design. So, I decided to take my years of web design experience and offer it to the community.
Another vid sold! Asian Barbie Findom https://t.co/YU8iPBPFTz #MVSales pic.twitter.com/8klB5d3DMG

— BOSS BRAT (@bossbratxo) February 13, 2020
I saw that you have some allowances as well as pretty clear boundaries in terms of accessibly and who you will and will not work with. Can you share some more about that?
I offer discounts and payment plans to women of color because we are undervalued as sex workers, and I want to make my service accessible to those who need it most. I absolutely do not work with sex workers who do racial humiliation because it's unethical to profit off racism. Just from a personal moral standpoint, I find it disgusting and reflective of the type of person they are. If you want to record yourself saying racial slurs for $4.99 that's your prerogative, but you're gonna have a hard time convincing me you're not an actual racist and bigot. I do not want my work associated with that at all.
People talk about freedom of speech, and I always say you're free to say what you want but I'm also free to respond to it with disgust or mockery. Also, hate speech has its own legal category for a reason and isn't protected by the Second Amendment if you want to get really technical.
I was so happy when iWantClips banned racial humiliation a few years back. They actually revealed how much the category made, and it was a pathetic amount, like $3000 over the years iWC had been operating. My findom friends and I had a good laugh about that – like, these girls were fighting for their right to be racist over a collective $3000 over the course of a few years.
If these girls were in anyway savvy about it, they would allow racial humiliation to become even more taboo and unavailable so they could charge more for that content and do it discreetly instead of out in the open where fellow online workers who are women of color have to see it.
anyway if you don't do racial humiliation and are a sexworker who needs a website built, get at me. happy to offer discount and payment plan to WoC ? pic.twitter.com/gzTiYERHWp

— BOSS BRAT (@bossbratxo) January 27, 2020
You have A LOT going on. How do you stay grounded and balanced?
A big thing that keeps me happy with online work is having a well-rounded life outside of it. Having a writing career, vanilla business goals and unrelated social circles are healthy for me.
Don't get me wrong, I also have a great social circle within online work. I've been really lucky in that aspect. I didn't start findom to make friends, but I did make friends with so many badass women that I've known for years now. I even had findom friends at my wedding!
I've been married for six years. I refer to him as H on my social media. He's not submissive, but he does take direction really well and cater to me way more than the average married man probably just because I'm demanding, bossy and high maintenance by nature. Our love story is wild too. We got married two weeks after meeting. We've talked about writing a book or screenplay about it.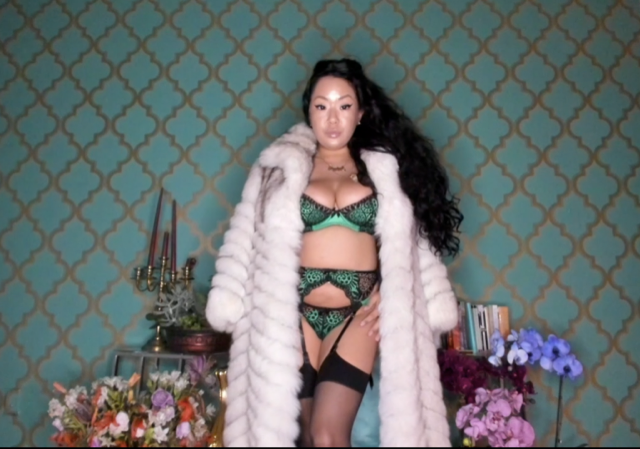 I think I can guess the answer to this, but – outside of work, what interests you the most?
Outside of work? Like I said, I'm a workaholic.
I'm really passionate about what I do, whether it's findom, writing or starting and operating a business. So far, I've managed to monetize most of the stuff I enjoy, including skincare.
I'm a total skincare freak, so I opened an e-commerce store that focuses on Korean beauty products. It's been a great experience for me. I like to travel when possible, but I only take workations and always bring my work with me. The last time I was out of the country I was running my e-commerce business and receiving findom tributes simultaneously while lying on the beach.
I'd really like to travel more outside of North America and try to take a real vacation without my laptop, but just thinking about being without my laptop for more than a day or two makes me anxious!
If you could change one thing about the world, what would it be and why?
If I could change one thing about the world, I'd legalize weed and decriminalize sex work. I feel like it would make the world a better place and also make me a lot more money.
Find Boss Brat on ManyVids here, as well as on thebossbrat.com.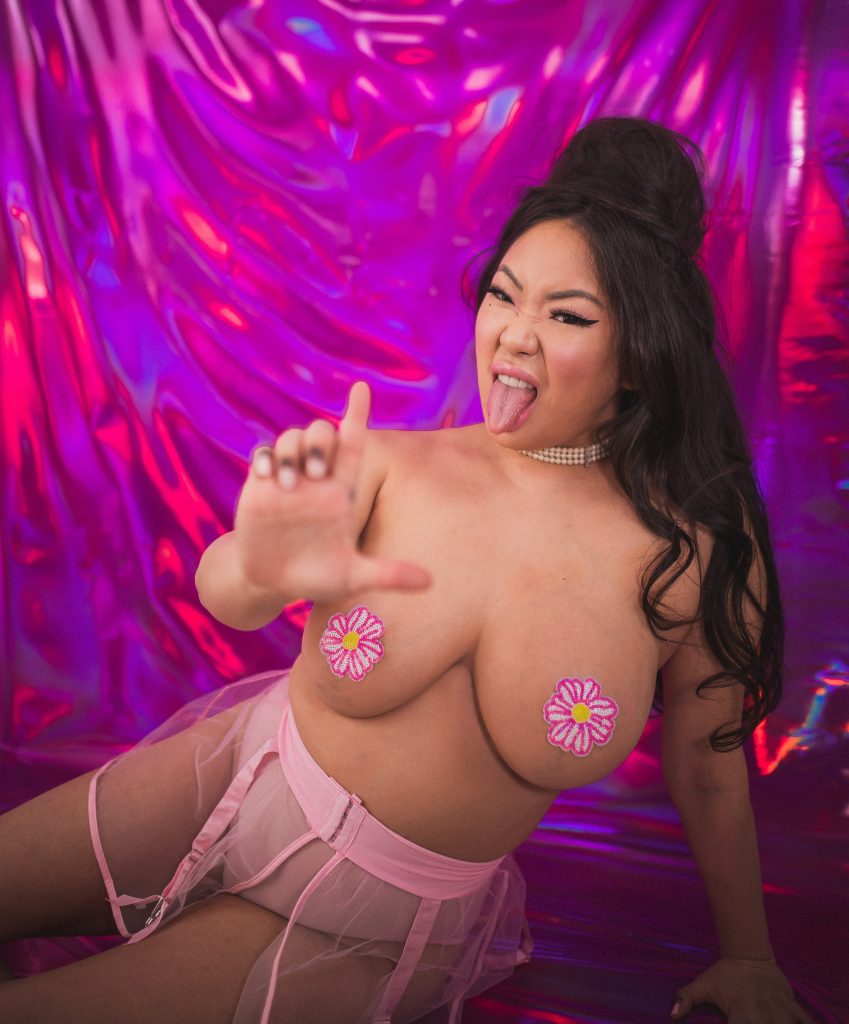 —
Erika is a sex positive people watcher (and writer). Email her at erika@ynotcam.com.