Mindi Mink challenges a lot of stereotypes and anxieties women may have about getting into clips, cam, porn and really any form of online sex work.
"I started in the adult industry on October 26th, 2012 at the age of 44 as a webcam model," Mink shared with YNOT Cam. "Then by 2014, I decided it was time to take it to another level and perform G/G scenes."
"Since I have always been bisexual, this was a great way to fill my sexual desires naturally and also take my business and brand to a higher degree," she continued. "I was fortunate to be offered an exclusive contract with Girlfriends Films after filming two scenes for them! It was a whirlwind of a time, and I felt blessed to be in such a great position for branding myself as the character, Mindi Mink."
Mink continued to shoot for Girlfriends Films and other companies over the next four years. Then, in July of 2018, she stopped.
There is a lot of rhetoric around what one does after working in adult entertainment, and Mink is here to let people know — the answer is "a lot." Read on to learn more about Mink, her life after porn and, most significantly, how she worked her time in the industry to keep paying her dividends after.
—
YNOT Cam: What prompted you to begin your career in the industry and online?
Mindi Mink: Before I was an adult performer, I was in construction sales for 15 years. I worked both with contractors going into people's homes selling landscape jobs and remodeling, and I also worked for a period of time for manufactures selling their products to the contractors.
The reason I started web cam modeling was because my full-time job with a contractor literally changed overnight when the recession hit us hard and we lost a huge landscape maintenance account. I was doing the bookkeeping as well at that company, and I knew I wasn't going to have a full paycheck in two weeks. I was a single mom and needed money right away.
The idea of becoming a web cam model was brought to my attention by my boyfriend at the time. He said that he thought I would do really well because of my flirty, sexual nature. I figured I had nothing to lose and possibly a lot to gain, so I got started right away. I loved the comfort of being home and working on my terms. I had been commuting ninety minutes one way, every day to that construction job, so obviously staying home was very attractive!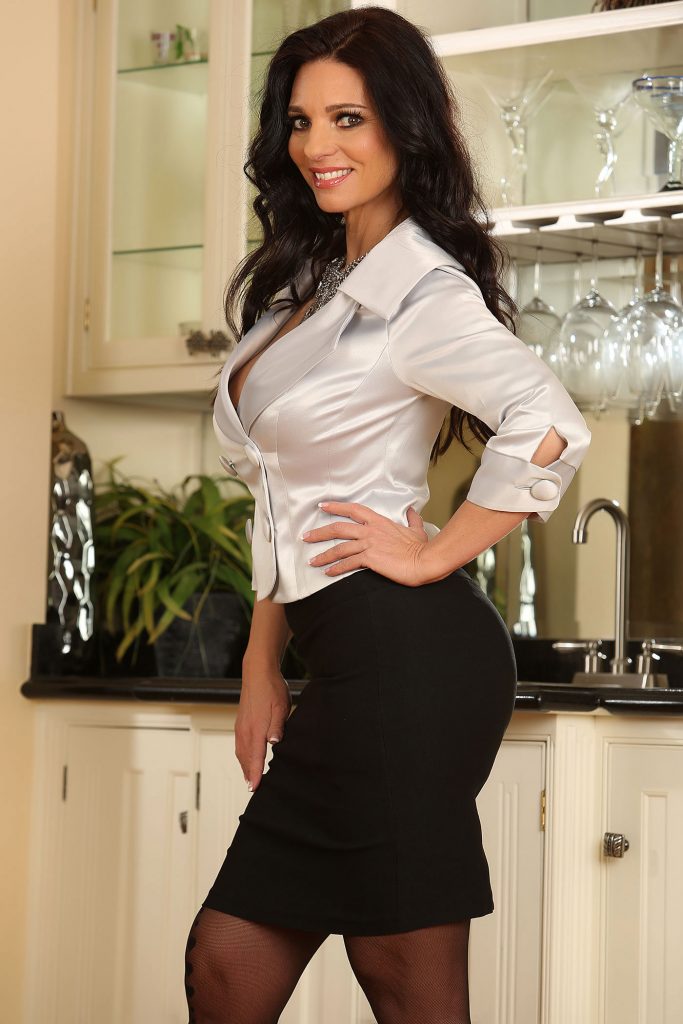 What are some of the best things about working in adult entertainment? What about challenges?
The challenges I faced being in the adult industry were minimal. I was fortunate to have a great fan base who were so complimentary and supportive. Ninety-five percent of the ladies I met on set to film G/G scenes with were super sweet and nice. I was pleasantly surprised how loving and caring they were, to be honest. I had only experienced most women being either judgmental or "catty" towards me if I was dressed up pretty or sexy in the "civilian" world. I really enjoyed the relationships I established with the women in the industry and formed some great friendships with the crews as well.
If you could give just one piece of very important advice to other perforemrs and models, what would it be?
I would say the one thing I would advise highly is to always be true to yourself. Don't do anything you are not comfortable with just to please someone else. Also, be careful to still take time for yourself — it's called "self love." It's important to have a balance in life.
I worked too much. I was completely drained, and it ultimately led to me having a breakdown — but from that breakdown came a breakthrough. At that time, the biggest challenge for me was praying my family would not find out what I was doing. I was naive to think it would never happen, but it did. It was a heavy toll on me because I had some family members not speak to me for several years. I'm happy to say that is all behind me now, and we have a relationship again.
Another sale! Get one too! Step Son Home On Military Leave https://t.co/EVknYn0Upz #MVSales pic.twitter.com/WWM7Q3ClBm

— Mindi Mink (@MindiMink) February 29, 2020
You are no longer creating new adult content, but you're still promoting your existing work on all types of channels. Do you find that you are able to monetize and generate sufficient interest in your existing body of work?
Now that I am retired and not filming anymore, I am constantly working all my channels to promote my efforts for the six years I spent in the industry. I am totally able to monetize on all the customs I got paid to do over time from fans through having a few clip stores and membership websites.
The residual income has been such a blessing for me. I took one year off completely from generating any new income in my life, and the money I made from those avenues paid my bills and allowed me to figure out what I was going to do next in life. So, trust me that the effort and hard work you are doing now will pay off later.
What worked for me was I started offering customs for fans about six months into my web camming days. I would quote a price for them to have it exclusively to themselves at a higher amount or at a lower price option that gave me the ability to post it on my clip stores. I made so much more money offering the lower cost and was always praying they would choose that option to be honest because I knew I would be able to utilize it elsewhere. I would make hundreds if not thousands more on that one video this way. I am still generating income on videos I did seven years ago!
So, if you are working on other bigger goals and dreams for your vocation or going to school, capitalize on this industry while you can. That was always my mindset when I first started. This was going to just be a period of time for me, not a life career.
My replica pussy is now available. Get it here https://t.co/PPlVGjzjR1 pic.twitter.com/WQoDbUUGWW

— Mindi Mink (@MindiMink) February 29, 2020
And now, what new projects are you working on now?
Now in my life I'm all about health and wellness in your mind, body and spirit. I'm a certified Transformational Life Coach and offer a program called Dream Builder. I also teach Zumba Dance Fitness and show people how to get DNA-based nutrition into their diets.
I love everything I'm doing now, and it brings me so much joy and happiness to see others thrive in life knowing I've been a part of that. It took my own breakdown to discover what my true purpose is on this planet, so never be ashamed about having a mental, physical or emotional breakdown. It may be exactly what you need in order to move you in the direction of living your life's purpose. There are no failures in life, only feedback.
I have a website that features all the things I'm doing now, DreamCoachMindi.com.
What else are you most interested in or passionate about?
I'm most passionate about dance, music, cooking and riding my Harley V Rod motorcycle! I also love to hike so that I can connect with our beautiful mother earth and get grounded.
It is so important to take time for yourself to meditate, pursue your passions and give yourself love. Self-love is so important — we cannot truly love others until we do. As women, we sometimes feel the need to take care of everyone else and forget about ourselves. It's not selfish to give quiet time to yourself to unplug from the world. Take a walk, read a book, take a bath — anything that allows you to have time to yourself.
If you could change one thing about today's world, what would it be and why?
If I could change one thing in today's world, it would be for people to stop spending so much time on their "devices." It's so sad to see how we are addicted to looking at social media to feel a sense of connection with one another. In my day of growing up we would go visit each other… and make a phone call from a land line!
People have relied on approval through likes and favorites to feel good about themselves. People are forgetting about how to have a real deep conversation with one another because they can just text someone. When you are face to face with people and can see into their eyes, you truly can connect, learn from each other and love one another. Everyone seeks to feel loved and that they matter in this world.
Find Mindi Mink on Clips4Sale and on Loyalfans right here.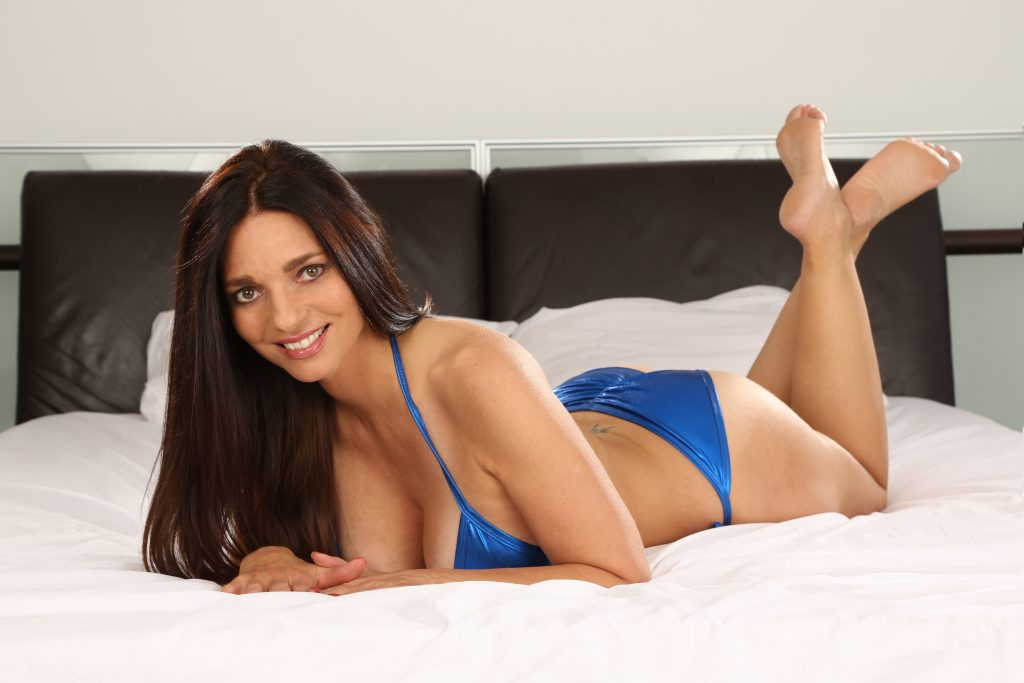 —
Erika is a sex positive people watcher (and writer). Email her at erika@ynotcam.com.