Dee Siren is a true Texas gal — and also a true hotwife.
Hailing from Houston, TX, she has been working in adult entertainment since 2009. She is currently 40 years old and has an undergraduate degree in Interdisciplinary Studies (Psychology/Sociology) and a certification in Education.
Siren works most closely with her husband, Wayne Siren, and they co-own their own production company, SirenXXXStudios.
Dee Siren spoke to YNOT Cam about education, mentorship and what it's like to share one's life so fully with another person.
—
YNOT Cam: What prompted you to begin your career online?
Dee Siren: I was a teacher for many years before entering the adult industry as a webcam model. I was a swinger with my husband, and a good friend was a webcam model on the downlow on IFriends. She told me to try it out during the summer so that I could have flexible hours and stay home with my youngest child.
In general, what's working online been like for you?
I have been working online since I began in the adult industry over ten years ago. When you choose to be in this industry, you have to make a conscious choice that you will be seen on the internet which means people will find out who you are and what you do. This can be challenging depending on the person and their relationships with others.
There are so many positive aspects of being a small business owner and entrepreneur — flexible schedules, creative freedom, independence and freedom of expression and the influence you can have on others.
You seem really big on community building, mentorship and support. Why is all this important to you?
I am an Elite Model for Cam4, and my husband and I have a podcast weekly on YouTube, Sirens' Sexy Secrets, where we share all our experiences from swinging to the industry and give advise on anything sex-related.
I come from a background of psychology and sociology, along with education, and it's very important for me to continue to use my own education and skills to share my knowledge with others in and out of the industry. I think our industry as a whole would be looked upon more positively if we all supported each other and people succeed when with support.
Your husband Wayne is really interconnected to your work life and seems to be your biggest supporter. Can you tell us a bit about how you two balance your work life and romantic life? 
My husband and I have grown up together. We met when we were young and had a family. We were married over twenty years ago, and this was not a career we ever considered going into. It chose us rather than we choose it.
He and I own our production studio together, and he directs and is the photographer/videographer for all our videos. I am the talent in all of the videos on my official website. We started out as swingers, and then moved on to filming our weekend adventures, our lunchtime adventures and everything in between.
He and I work well together. We feed off of each other's artistic creativity. As for our romantic life, that is just he and I. That is personal and normally at home or when we are just spending time alone. For us, our lives are all interconnected.
Outside of your career, what are you most passionate about?
I am very passionate about my family. First and foremost, I am a mom to my human and fur babies. My work honestly is my passion, and I have new ventures that I am pursuing all the time. Other than that, my time is spent on self-care, meditation, writing and reading.
If you could change one thing about today's world, what would it be and why?
I have learned in life there are things we have control over, and there are things we do not. We have control over how we see each day and realize that positivity and happiness come from within.
If I could change anything, it would be to teach others to find their inner peace and how to find their own innate gifts to become successful. Change truly happens when other's mindsets are altered.
Find Dee Siren on Twitter at @MrsSiren and on ManyVids here.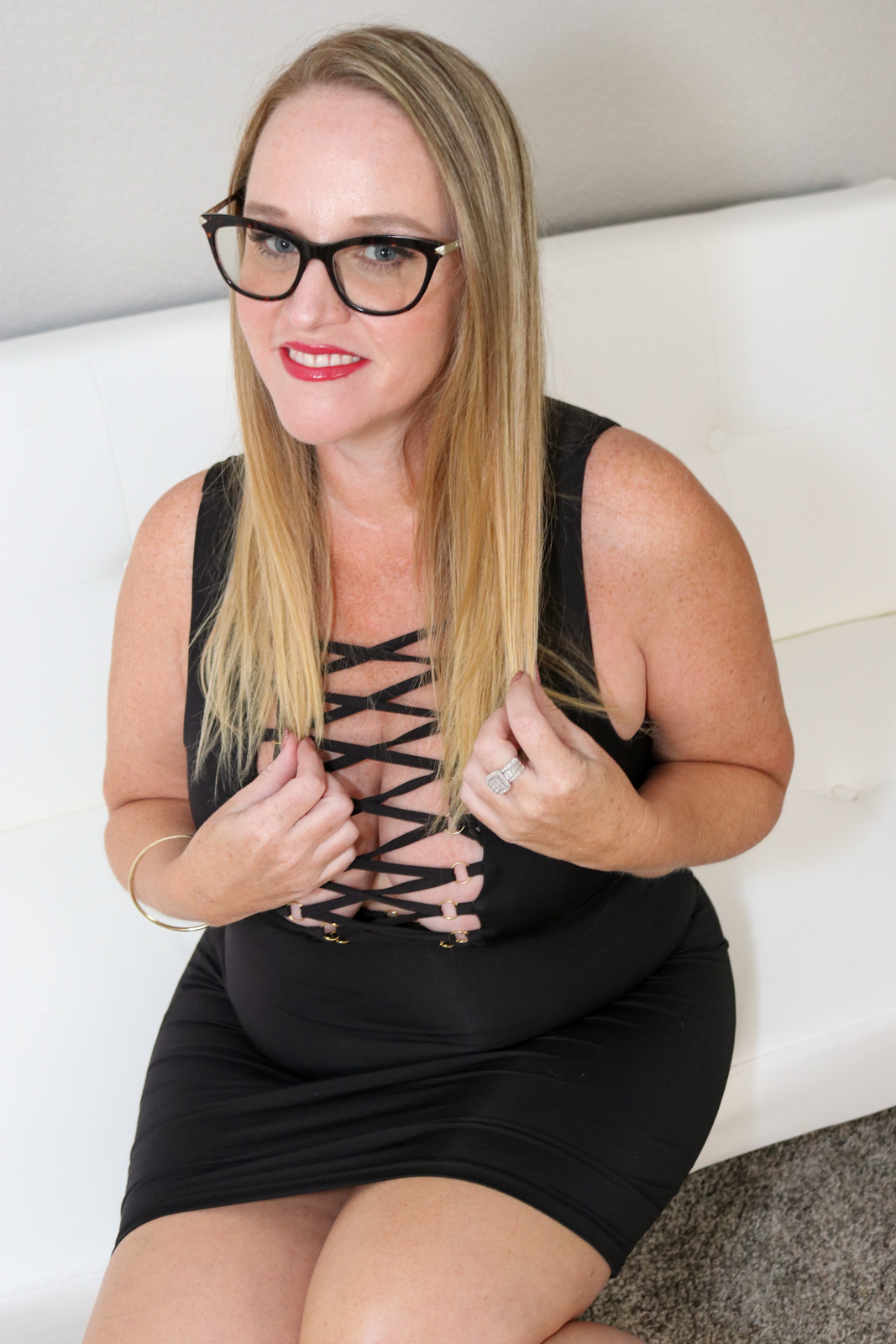 —
Erika is a sex positive people watcher (and writer). Email her at erika@ynotcam.com.