We recently received two pieces of news that connect to both wider industry and wider social issues.
Though these pieces of news might not connect with you, like, super literally at this exact moment — You might not shoot content with others. Or, the content you shoot with others might not be on a third-party set. Also, you might not be a person of color — it is important to be aware of issues impacting our community.
What you don't do today you might do in the future (re the type of content you create). You might be in a position to suggest a workshop or tool to someone else. Or, you might just benefit from knowing more about the shit people are dealing on a wider scale — and that wider scale does concentrate in the adult industry in unique ways.
Let's think through these issues and offer support where we can.
Here is a piece of information: Pineapple Support Launches Racial Trauma Support Group
Pineapple Support is launching a racial trauma and stress support group today, June 10th.
Per press material, the six-week support group will address "the damages caused by racial trauma due to exposure from institutional racism, discrimination, harassment, community violence and related news and social media."
Therapist Jamila Dawson, LMFT will lead the group on relevant Wednesdays from 8 – 9 pm EST. Discussions will include of the impact of traumatic stress on behavior, relationships, coping and parenting, as well as strategies to promote the self-regulation, safety, sense of empowerment, self-worth, self-determination and emotional confidence of Black Americans.
To register for this support group, visit pineapplesupport.org/support-groups
Here is another piece of information: APAG Announces On Set Steward Program
Statement from Alana Evans, APAG Union President
Over the weekend, we have seen many brave performers speak out about their experiences on film sets.  We have witnessed performers stand together with courage as they tell their stories of abuse. As performers ourselves, the Board of the Adult Performers Actors Guild (APAG) offers our strength and support to those who have been wronged.
As a union, we spend our time stepping in to help with performers grievances on set. We created the first industry-wide Performer Consent List, available for download on our website. We have supplied legal support and assistance in pursuing justice for our workers, with most cases ending in a resolution in favor of the performer. While we are thankful we can achieve this, we would prefer to have industry protocols in place, which would prevent such negative issues from occurring.
In an effort to secure performer's safety on set, the Adult Performers Actors Guild is announcing our On Set Steward Program! The OSS Program will offer trained stewards to be placed on adult sets as an advocate for the performers. All stewards will have to complete an extensive "performer safety training program," must have previous experience on adult film sets, and will undergo background checks to ensure that our performers are in the best hands possible. Besides first aid training and CPR certification, we will require all stewards to be QPR certified. "QPR" meaning: Question, Persuade, and Refer. QPR is an emergency mental health intervention training designed to help identify when a person may be in crisis.
While the industry is on pause, due to the current status of COVID-19, the union will take this time to shape and finalize our steward program. Once the On Set Steward Program is fully launched, stewards will eventually be available in California, Nevada, Florida and New York. We will be encouraging retired performers to apply, as well as current performers looking to get involved. We are already negotiating with companies to include our future stewards on their sets, and we are hopeful that all major studies will get on board. As they do, APAG will announce the companies that actively support the program.
For more information about APAG, visit APAGUnion.com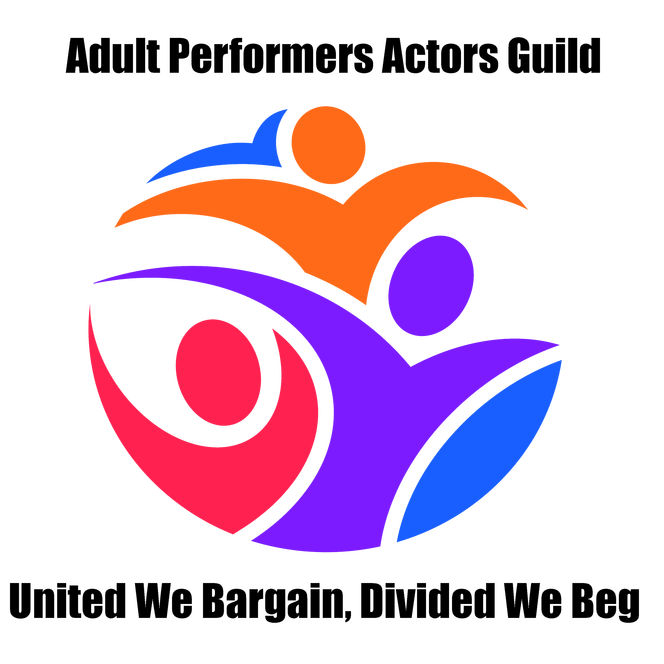 —
Erika is a sex positive people watcher (and writer). Email her at erika@ynotcam.com.
Image of Jamila Dawson via her website. Header image by Jude Beck via Unsplash.