Audrey Foxx is currently 23 years old, and she's spent all of those years in the Pacific Northwest.
"The first time I started camming was in 2015 but I didn't actually start working consistently until the following year," she shared with YNOT Cam. "So I've been an online sex worker for almost four years, with two years being full time."
"I've dabbled in a lot online, camming, videos and photography," she continued. "I've always been a creative person, I actually used to do theater which I think helps with my videos!"
You can certainly see the theater influence when you start to take a look around some of this "aud fox's" links. Read on to learn a bit more from this charming and balanced online performer!
—
YNOT Cam: What prompted you to begin your career online?
Audrey Foxx: So, I love working with animals. Since I graduated, I worked at doggy daycares, shelters and ran my own pet sitting business. When I was growing up, I wanted to be a veterinarian but after being in that industry I learned I had a tough time with the medical side.
I wasn't making enough running my own business pet sitting, so I went looking for a job that I could do remotely and set my own hours and discovered camming.
I'm not a fan of my nose crinkle but here ya go 😜 pic.twitter.com/JNqCMqSYZe

— onlyaudrey.com💖💜💙 (@audfoxx) June 14, 2020
What are some of the best things about working online? What about challenges?
I absolutely love the community of fans I've built over the years! I love meeting people with similar hobbies and kinks as me. It really helps build a great relationship.
I think marketing and being consistent are the best things you can teach yourself when working online in this community. I know I've struggled with them, so I'm always teaching myself more every day.
The first site I really worked on full time was ManyVids, and that's where I gained a lot of my fans. Switching to camming really helped me get to know them more and what I actually like doing for myself too. OnlyFans became a plus for me to help build my fan base. Staying on one site can keep you from learning more about your contents potential so always be open to expanding!
It looks like your work is very focused in on OnlyFans. How did you build up such a consolidated presence?
As soon as I wake up until I'm laying my head back on the pillow, I'm constantly marketing and communicating with my fans throughout the day.
I used to work on multiple platforms daily – camming on both Chaturbate and MyFreeCams one right after another and updating my ManyVids page or entering the contests every Wednesday. It was definitely taking a toll on my mental health with all that juggling. So, having fan sites like OnlyFans gives me a chance to bring all my supporters from those sites into one so I can show off in just one place.
JustFor.Fans recently hired a model liaison. In terms of model support, how important is it that a platform have an identifiable, real support liaison person?
I hope to join JustFor.Fans soon now knowing that someone is designated to help models specifically. I've been on OnlyFans for over a year, and I've seen the major increase in content creators joining the site and how it can be really difficult to get a response on an issue within 24 hrs. That can be dangerous for creators if our content is stolen or there's a harassment issue that needs to be taken care of urgently.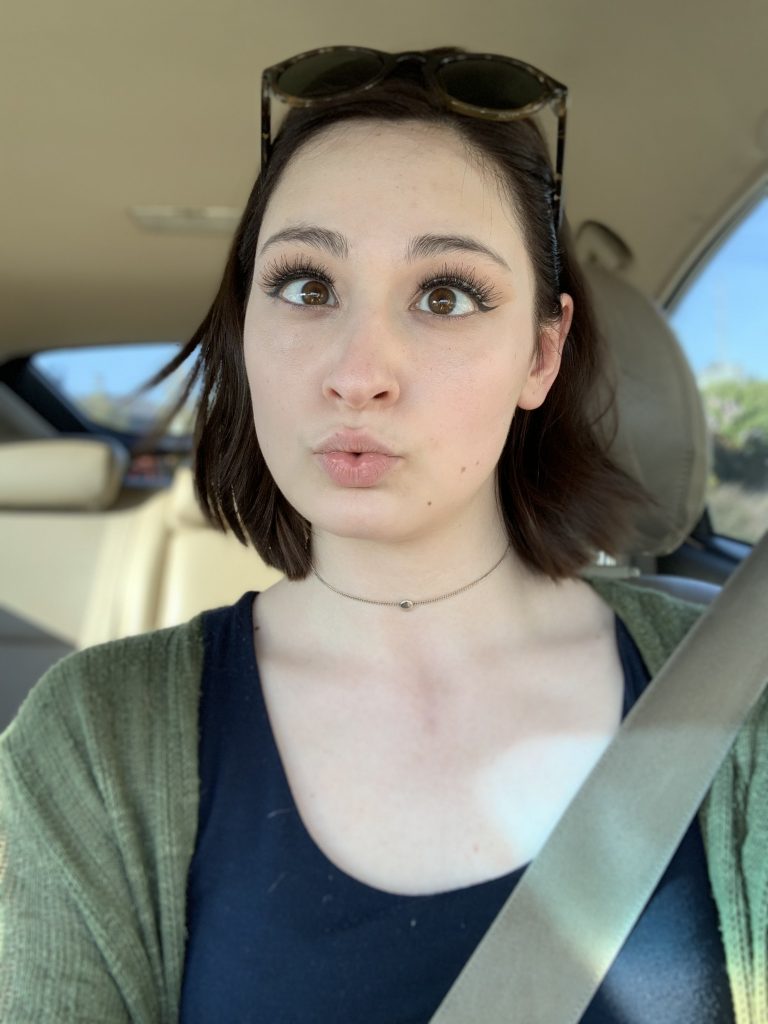 Can you tell us a bit about your nest on Discord? Why are spaces like Discord important?
I'm really proud of my discord community, and I love seeing how it's grown. I got the idea from seeing how Twitch creators use it for their communities when they're offline.
I've made mine as a hub of my multiple sites and a way to get to know me on a more personal level when someone joins my paid OnlyFans page. They can get a chance to play video games with me, draw, chat or just meme. It's important for me to have that corner for my fans who aren't just wanting the sexual content from me but want that friendship too.
Outside of your career, what are you most passionate about?
I mentioned that I'm a bit creative. I'm always needing to make things, so I'll be working on cosplays — sewing, warping foam — to knitting and even polymer clay. My cam room is half my craft room actually. I've even started drawing my DnD group since I started working on digital art!
I really think it's important for people to have their hobbies as something to kinda get away from the craziness of work and life…
If you could change one thing about today's world, what would it be and why?
There's a lot going on in the world right now that has the community upset with the systems we have in place. I hope we can all start showing more empathy, integrity and less discrimination — not just in our sex work community but with the people we interact with on a daily basis in society.
I grew up with the golden rule — "treat others the way you want to be treated" — and I do my best to remind others to do the same. If any models want to reach out for help or just chats, my DMs are always open!
Find Audrey Foxx on Twitter at @audfoxx and on OnlyFans right here.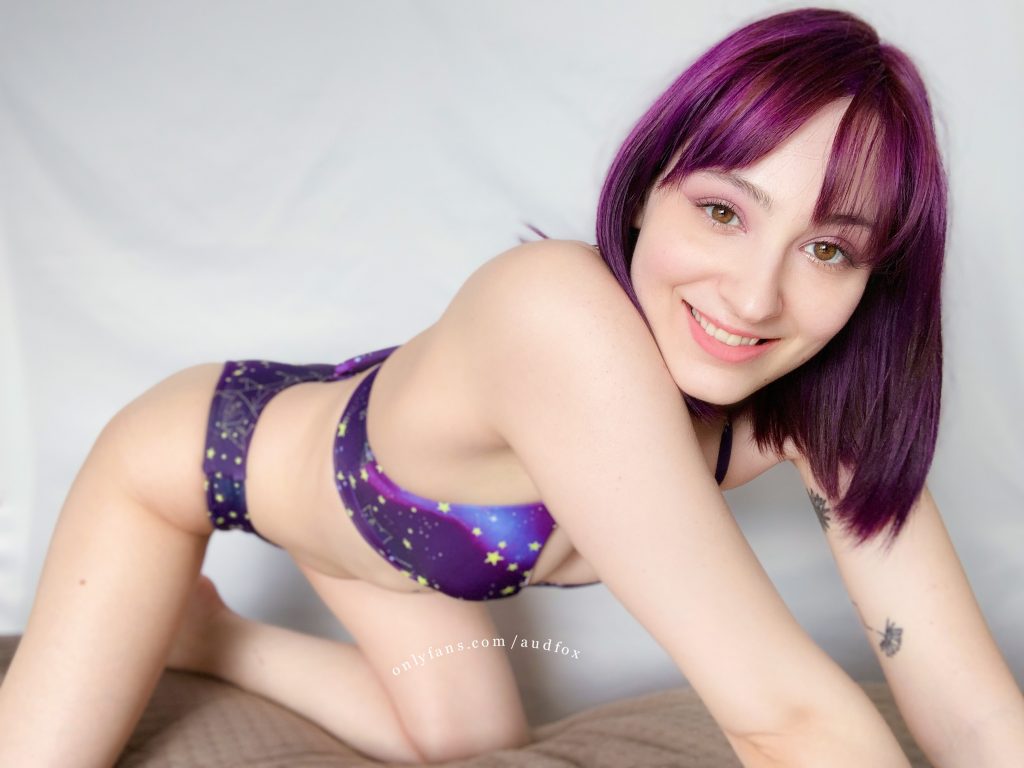 —
Erika is a sex positive people watcher (and writer). Email her at erika@ynotcam.com.