Patrizze Martínez is from Catalonia, Spain and currently lives in England. She's currently 35 years old and also works as a lab technitian.
"I've done lots of different jobs before camming," she shaed with YNOT Cam. "I started my camming career setting a profile in 2013 on Cam4."
"Since then, I've been camming in seasons," she continued. "In the meanwhile, I studied or worked in other jobs not related to the adult industry. For that reason, I'm unable to tell how long I have been in the webcam business."
Time is an interesting thing in the business, sometimes passing quickly and other times passing in chunks and sections. Don't be fooled though – Martínez has a wealth of expereince in the space and has learned the game like no other. And like most models working online, she's developed her own rituals and practices to bookend her time on cam.
"A fun fact about me? Well, I usually have a glass shot near me when I'm camming — not to drink alcohol, but with some drops of lubricant in case I need it for my shows," Martínez said. "Sometimes, when I'm getting ready to go live, I say to myself, 'Fancy a shot of lube?'"
Read on to learn more about Martínez on cam!
—
YNOT Cam: What prompted you to begin your career online?
Patrizze Martínez: I'm a person who has worked as so many jobs or companies. I started my labor life as a cashier in a supermarket. I worked as a factory worker, cashier, shelf stacker, quality control lab analyst, sales representative, public relations, interviewer, office assistant, cleaner and receptionist.
Before starting my model career, I was going out from a long depression I suffered. After thinking it a lot, I decided to give it a try. After recovering from my mental condition, I gained a lot of weight and lost most of my sex appeal. At that time, I wanted to feel sexy and beautiful again. Camming did help me with that. I  also was tired of attending interviews and being rejected. I really wanted to do something with my life. I wanted to feel useful, and I thought I could be usefull entertaining and arousing men.
The idea about sex webcamming started when I saw a documentary in the TV when I was about 18 or 19. That was in the times when webcams were just invented. That documentary was about models working from their homes earning good money doing cyber-sex. Honestly, I loved it. I always wanted to be a webcam model, but I never dared. I decided to make a profile in 2013 when I was 29 years old, after thinking about the business for so long. We could say that this documentary sold me the idea of webcam modeling.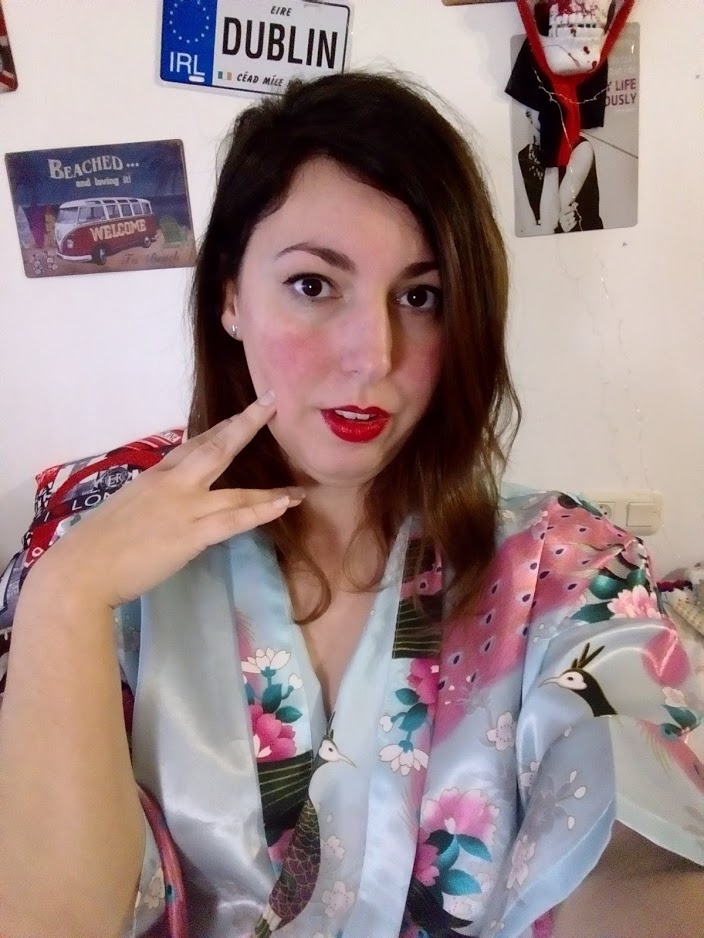 What are some of the best things about working online? What about the challenges?
For me, there are a lot of good things and not so good things about working online.
Best things for me about working online and from home: You avoid traffic backups, you don't hurry taking a shower because nobody will notice if you are smelly (at least if you live alone…), you don't have to worry about lockdowns of pandemics happening in the world. I mean, when the lockdown happened here in the UK, people went crazy going on the internet and I didn't have to worry about having to stop working because of that.
Other things I love about remote work: It lets you set your schedule so it can suit your lifestyle. I can work the times and hours that I find suitable. For me, it means I can study and I'm doing a degree little by little. It also means I'm not obligated to do changing shifts or night shifts.
The worst things are mainly the stigma about sex work and the income isn't as good as I expected, especially at the beginning of my career. Finding your motivation, discipline and consistency can also be challenging.
Moreover, as an outdoors person I am, I have this feeling of being encaged in my own home. People tend not to understand that. With the global lockdowns, now people are understanding little by little how important is getting fresh air and hang around with people. Socializing, having healthy routines, doing sport and so on. I used to tell people about that, but they didn't seem to understand me, like if my job was so easy that I shouldn't complain. Certainly, there are some big disadvantages about working from home.
— Patrizze Martínez (@PatrizzeCam) September 22, 2020
I saw that you won the EroAward in 2019 for Smartest Model – congrats! Can you tell us more about that award? 
EroAward is a small award hold in Lloret de Mar, Catalonia, Spain. This award lets you ask your fans to vote you for the categories you think you fit in. I thought I could be the Smartest Model, so I asked all them on my social media to vote me.
I'm sure there must be other smarter ladies than me doing sex work over there in Spain. I'm happy I got it because this trophy represents all the models or sex workers that also study in college. I'd like to remove the cliché that sex workers only are for the money, taking drugs and ruining their life. Some of them do great things, and the majority of them work hard. Lots of sex workers and webcam models in particular have paid their degrees by working in the adult industry.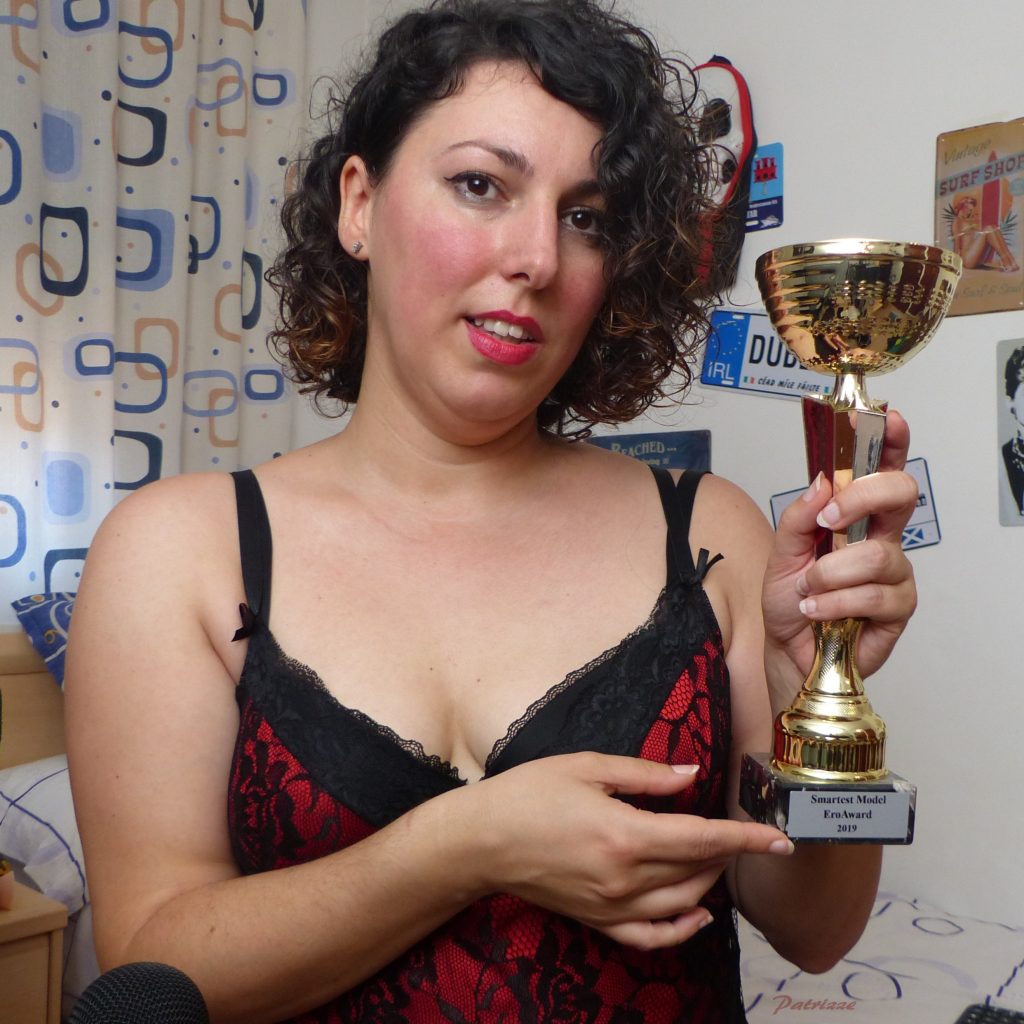 Do you find being bilingual is a useful skill in your work? 
Well, I actually speak three languages. Spanish is my mother tongue, Catalan is my second language and English my third language. Catalan is a minoritary language spoken in the region where I was born and grown. I learnt it mainly in the school and street because my parents didn't speak it to me.
I do think languages is an excellent skill for the job and for many other types of careers. The more languages you speak, the more people you will be able to communicate with. I even have been requested to do shows in Catalan. I used to think learning Catalan never would be useful in my real life, but it definitely is. In addition, it gave me advantage when learning my third language English against monolinguals.
Is being multi-lingual a "selling point," like a fetish? Do, for instance, non-Spanish speakers ask you to speak Spanish to them, and so on?
Some do, or they like my accent in English. I'm pretty sure there is a fetish around that. Some men asked me to speak in Spanish in private shows. They where US citizens and English speakers as they said, some wrote they had Spanish ancestors. That's a matter I'd like to talk about with other models. Moreover, a few of my Spanish followers admitted they get turn on when they hear me speaking in English. Isn't interesting?
Outside of your work, what are you most interested in?
My main interest is science. I always loved science, and I think I will always will love it.
I'm also passionate about healthy lifestyle. I love good food and sport. Recently, I started a new sport called aerial silks. It's a demanding sport, but I like it. Aerial silks is a circus discipline that you climb on a piece of cloth or fabric and do acrobatics on it.
I also like reading. Since I'm webcaming and studying chemistry, I often read a lot daily. This means I don't read books very often though, mainly because my eyes get fairly tired of so much reading.
If you could change one thing about today's world, what would it be and why?
I don't know what I would like to change about the world. There are so many things I'd like to change honestly and aren't possible. We just have to accept how the situation is in the world. If I could, I'd like to eliminate war. I think I'd choose peace in the world because I think that's what it would relieve the biggest sufferings.
I'd like to let other models now that I'm happy to speak to other webcam models. So feel free to message me — we could have a drink together, telephone chat or hang out.
Find Patrizze Martínez on Twitter at @PatrizzeCam.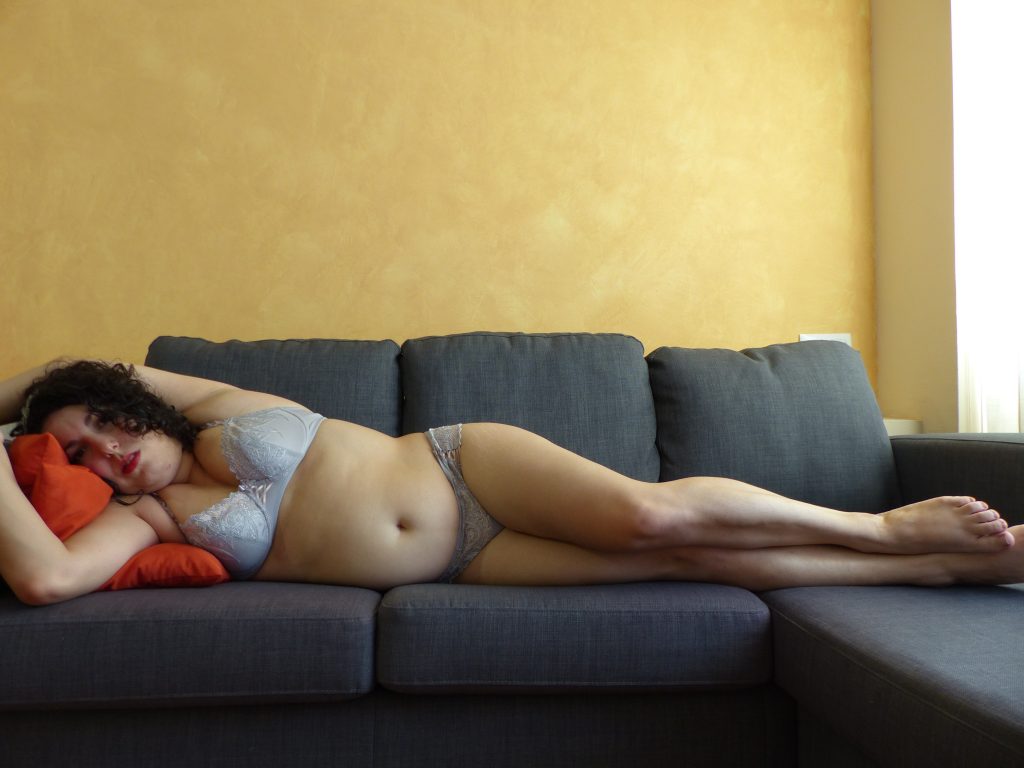 —
Erika is a sex positive people watcher (and writer). Email her at erika@ynotcam.com.