CAM4Radio recently added a podcast from Falcon and NakedSword to their roster of adult and pleasure-centric offerings. The biweekly series Discretion Advised is hosted by award-winning director Marc MacNamara and acclaimed reality television producer John Hill. The show combines the worlds of pop culture and gay porn, while exposing the wild realities of both industries.
MacNamara and Hill will be joined by a roster of all-star guests as they finger the pulse of pop culture. Each episode of Discretion Advised will feature your favorite Real Housewives cast members, RuPaul's Drag Race queens and other entertainment icons teaming up with the most recognized gay porn stars working in the industry today. Listen as these industry insiders pull back the curtain to expose the truth behind reality television and gay porn with their honest opinions, graphic descriptions and silly games guaranteed to keep you edging for more!
"Sex and love are topics everyone can relate to," MacNamara said about the new podcast. "This a show where we bring on people from very different worlds, different industries and with very different points of view and we discuss the tie that binds us — anal. I can't wait to dive into Discretion Advised with you all."
"Discretion Advised is a giant bukkake of topics, tea, and taints," Hill enthused. "A safe space for celebs from the silver screen, small screen and smudged-up lubey screen to laugh, cry and offer NSFW advice to anyone brave enough to listen."
"We're beyond thrilled to welcome this brilliant, hilarious, and never dull podcast to our roster of programming," said Shannon McD, CAM4Radio's Managing Producer. "The teams at Falcon Studios and NakedSword are known for elite quality, edgy content focused on delivering pure pleasure, and the Discretion Advised podcast does just that!
This podcast is an interesting opportunity to explore the intersections of the adult industry and the mainstream, as well as how points in pop culture impact "real life."
New episodes of Discretion Advised release every second Tuesday. Worth a listen!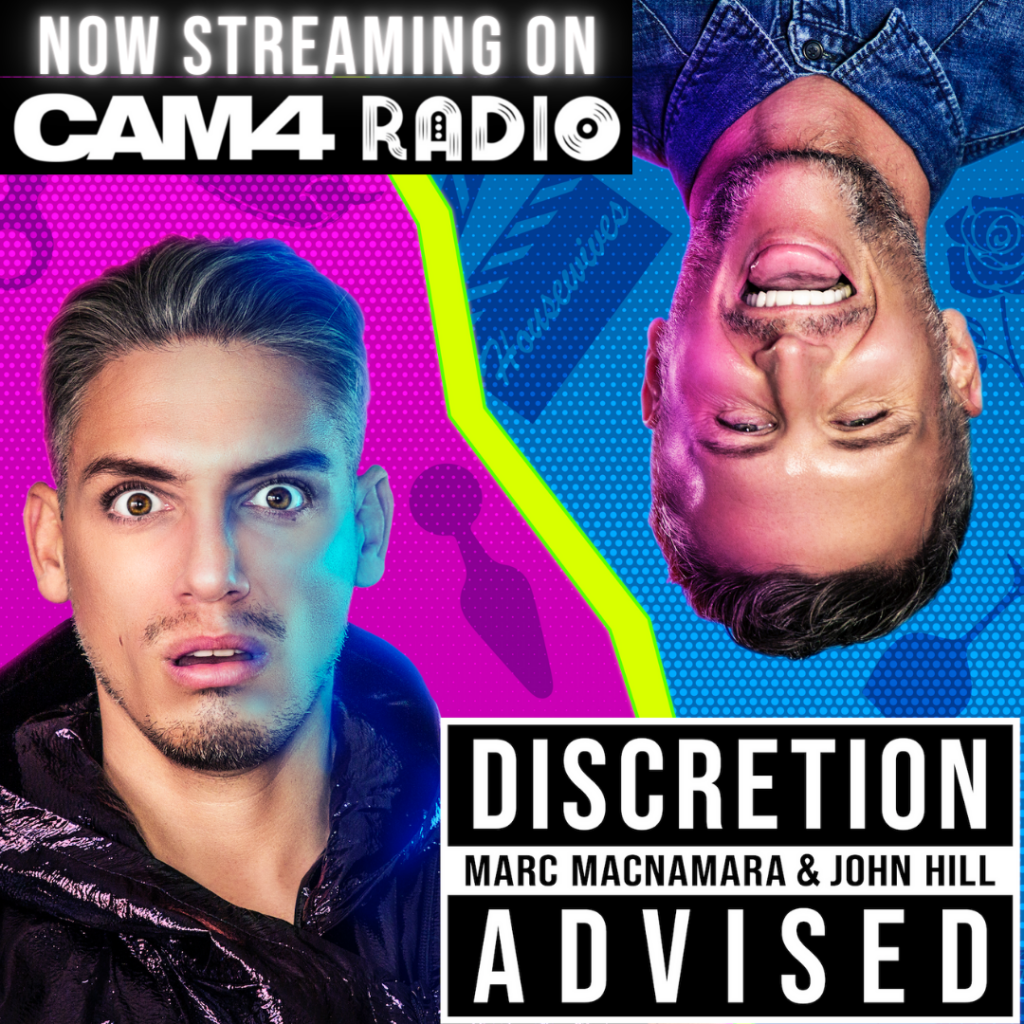 —
Erika is a sex positive people watcher (and writer). Email her at erika@ynotcam.com.