By Mallory Hall
Reprinted from YNOT.com
—
Ashley Jacobs is an integral part of the CAM4 team – and an excellent person for models and creators to know!
"I've been with CAM4 for 10 years now, but I have been managing Performer Development — including Recruitment, Coaching and Training — for three years," Jacobs shared.
"My focus is on the success of our content creators, their site experience, tools, incentives and feeling supported," she continued. "It's important for us to not only provide support, but to give our creators a voice when it comes to providing them with the services they need, [both] physically and emotionally, while using CAM4."
Jacobs took some time out to discuss the innerworkings of CAM4, including what's most advantageous about the platform for models and creators today.
—
YNOT: For models and creators today, what's the most advantageous thing about CAM4?
Ashley Jacobs: We have always been the site with "no limits." We celebrate all creators and their niches and fetishes, allowing more on our site then other platforms. Our creators have the freedom to express their true selves, and viewers can find that great content they are craving no matter what they are into.
Do you think building community amongst cam and clip models is important?
Yes, of course! We are all in this together. A lot of clip models are testing out camming, came from camming or are doing both. To really succeed you should dip you toe in everything you can to see what works for you.
Connecting those groups together gives creators a resource to help guide them that wasn't available in the past. CAM4, like other platforms, sees this connection between the two groups and offers ways for cam and clip models to curate their content whether it is through live streaming or building a fan club. They can build an audience and offer exclusive content from their MyShop or Fan Only image galleries.
What is one key factor about CAM4 that creators need to know in order to best leverage the platform?
The most important thing we teach our broadcasters is if you want to make money in this industry you need to treat it like a job. Two to three hours a week is not going to build the audience you need to make the money you want.
You build your audience by making it easy for them to find you, go online as much as you can and for a minimum of 2.5 to 3 hours per show. A lot of people make the mistake of logging off after an hour or two, but we find that the ones that stay on for longer are the ones that make the most money. Schedule your shows in your CAM4 calendar so your viewers know exactly when you will be on, use your social accounts to promote those shows and make sure to tag CAM4 so our team can promote them as well.
We know that technology that was on pace to impact our culture slowly got super-charged from the pandemic. How has the culture around adult changed?
There is an overall acceptance toward this industry that wasn't there in the past. Sex work is less taboo than it used to be, especially with the success of Only Fans. More people are looking at clip sales and camming as legitimate revenue streams and supplementing their income or leaving their mainstream jobs completely because they are making more money online.
The pandemic has caused an influx within the industry towards people wanting more options available to them. They are putting a heavy focus on making money in a lot of different ways — videos, clips, social media and camming. Due to this, we are seeing platforms including CAM4 creating more verticals for their models.
It's not enough to just be a cam site anymore. You must provide creators with all the tools they need to monetize their curated content, or they will go somewhere that does.
What unique services does CAM4 provide?
We have always put a heavy focus on connecting with and supporting our creators. We back this up by offering three tiers of support: our amazing customer service team who are available 24/7, our coaching team who are made up of creators who have not only been in the industry for years but found success themselves, and our account managers who you can connect with in person at the shows we attend and contact through DMs, email and social if you are looking for promotion and opportunities on CAM4.
If you are looking for a reliable way to get paid, CAM4 has always offered daily payments to our creators. We do not take a percent of their payout, what they earn on CAM4 is theirs to keep.
Over the last year, I also introduced our viewers to the Happy Hour Show. This unique multicam show is designed to celebrate all the amazing talent that we have in on CAM4. The show broadcasts every week from our CAM4happyhour profile and is hosted by Naked New legend Laura Desiree and Tech Coach BusymanTM. We currently host three shows featuring creators from NA, UK and NL. Our Latin show will be launching soon.  Anyone can sign up to be considered as a guest for the show from your broadcaster dashboard and by speaking directly to your account manager in your region.
Does CAM4 have anything coming up that people should know about?
Absolutely! We are always working on something for our creators.
We kicked off September and the celebration of Labor Day — a holiday to acknowledge the contributions and achievements of North American workers — with our Labor of Lust Campaign. With the recent news, it has been more apparent than ever to always have a backup plan. Never keep your eggs in one basket.
We are giving our creators the chance to bring over any existing video content to help not only improve their profile but keep their content safe with an adult platform that has been around for over 14 years. The campaign runs from September 3rd through 30th, and we are rewarding our hard-working creators with a $5 bonus for each NEW and approved MyShop upload they make.
We also partnered with Pineapple Support as the title sponsor of their podcast, "Pineapple Talk," now available on the CAM4 Radio platform and wherever you get your podcasts. We're thrilled to be a part of this incredible series focused on supporting sex workers through providing information and support services.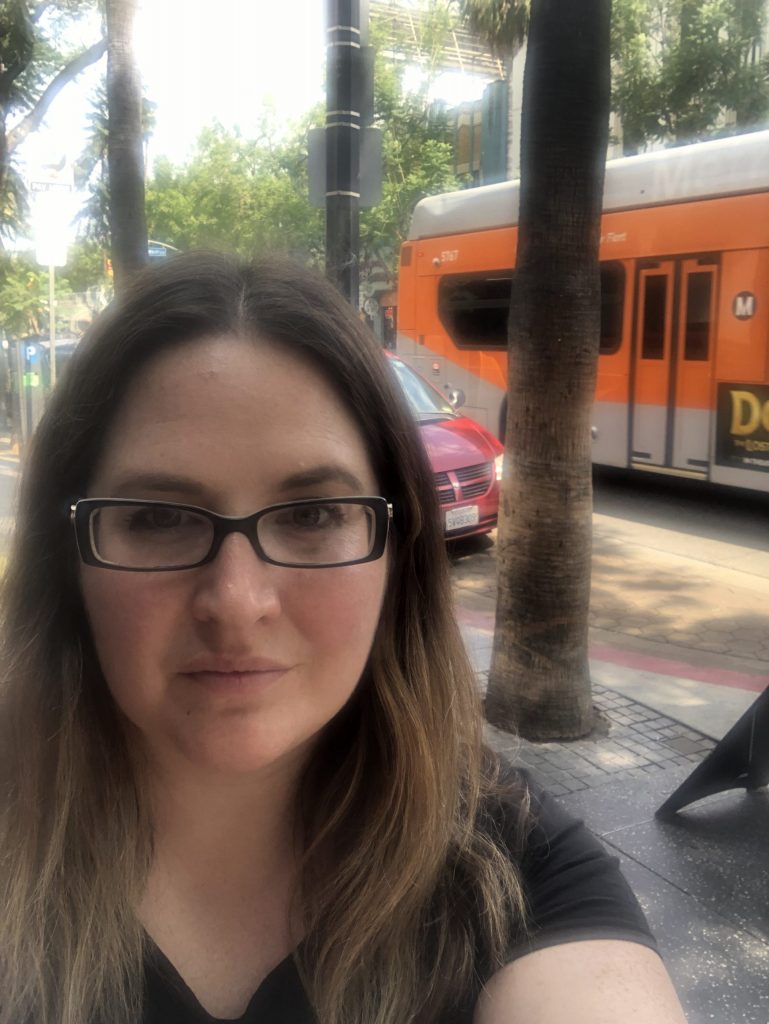 —
Erika is a sex positive people watcher (and writer). Email her at erika@ynotcam.com.