Hello again, guys and ghouls! (Yes, I just made the most dadest of Halloween jokes)
If you're looking to amp up your room's scary factor in the most seasonal of ways, I've got you. The following are some of the *most fun* Halloween goodies that are just itching to become staples in your creepy shows.
1. A witchy art print with character
Valfré is full of creepy-cute clothing, accessories and other goodies, however, the store's art prints caught our eye for this post. The shop is full of adorable prints, but the "Dancing Brujas Print" grabbed my attention because 1. witches, 2. nudity and 3. witches!
(The print below is also part of Valfre's collection. Click the link to see the piece we're witch hat-over-boots for.)
Add this print to any room to give it a little unconventional flair. (Also, rest easy knowing you're supporting an independent artist's shop!)
2. Spooky lights
I, for one, am incredibly happy that adorning one's home with lights is not just reserved for the holiday season anymore. I'm a big supporter of buying candy corn string lights, light up eyeballs and brains and illumined reapers to fill one's home with. (If you're thinking these light suggestions are oddly specific, it *may* be because I own all of these things.)
I did a few quick searches at two of my favorite Halloween decor-buying spots and found two light selections that could make any room shine. (Pun absolutely intended.)
Favs follow:
Neon cat light
This purr-fect light is not only adorable but will also cast your room in a fun, seasonally spooky color. If green isn't your thing, Target sells a selection of similar lights in different hues and shapes.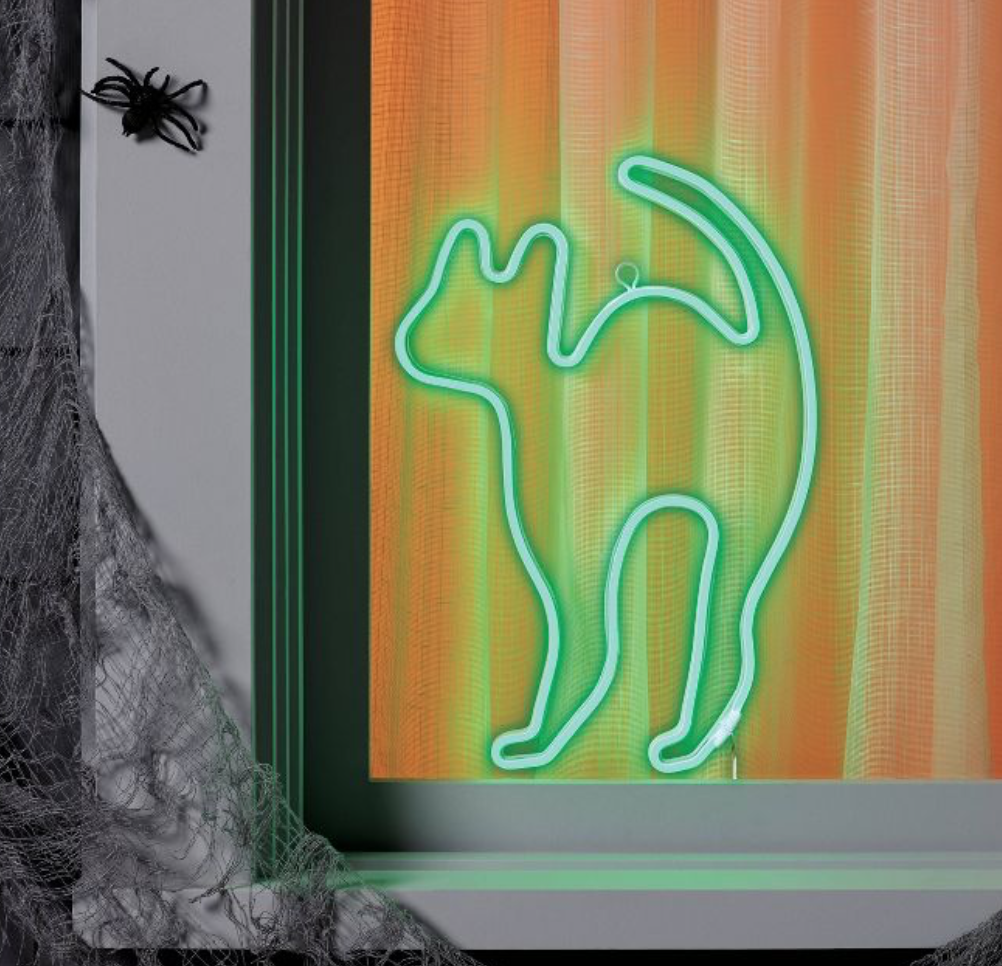 Light-up skeletons
These little skeletons from ModCloth can add spice to any wall, floor, or bedside table. They're the perfect small yet seasonal addition.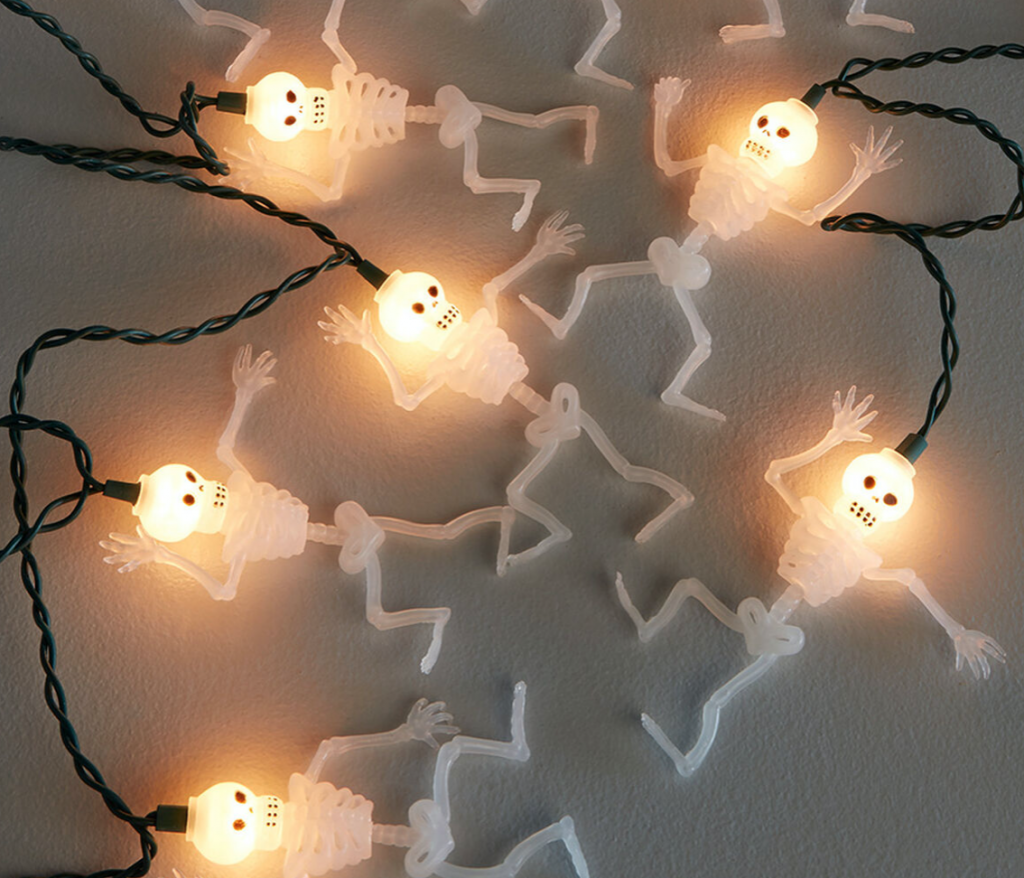 3. Bath bombs to up your tub game
Do you often take your show into your tub? If so, take a soak with one of Witch Baby Soap's bath bombs. The shop is full of smell-good solutions that can transform a normal bath into a magical experience.
The shop recently released its new collection, "Pasteloween," and I can report it is to die for. I've stocked up on multiple items that I love. I recommend buying a few of Witch Baby's pumpkin head-shaped bath bombs to give your bath water a vibrant hue.
Other great options include the shop's various coffin-shaped (yes, you read that right) bath bombs. I recommend the Death Tarot bath bomb (coffin-shaped) and the Frankie bath bomb (pumpkin head-shaped).
No matter what you choose, it's all good spooky fun to help get into the autumn/Halloween spirit — who doesn't love that?!
—
Abbie Stutzer is a queer, non-binary writer living in Kansas City, MO. You can find them doing witchy stuff at home with their numerous pets or at the local animal shelter saving lives. Contact Stutzer via abbie@ynotcam.com.
Background header image via Pexels here. Screengrabs by YNOT.