Get away with higher rates rebranding as a high-end adult creator.
Follow this guide on how to become a luxury adult creator to
attract buyers seeking a premium experience with you. 
If you want to launch a luxury business, you must exude an air of elegance and style. Your appearance should resonate with your audience, complement your services, and reflect who you are and who you hope to become.
Luxury goods target our sense of self-worth, acceptance, and status in the world.
Therefore, as adult creators, we should sell the product, the lifestyle, and the feeling of our brand. Today, I'll explain to you how to establish yourself as a luxury adult creator in order to draw customers seeking the emotions of a premium purchase. The tips you'll read next come from Larkin Love, a luxury adult creator and business consultant. So, here we go.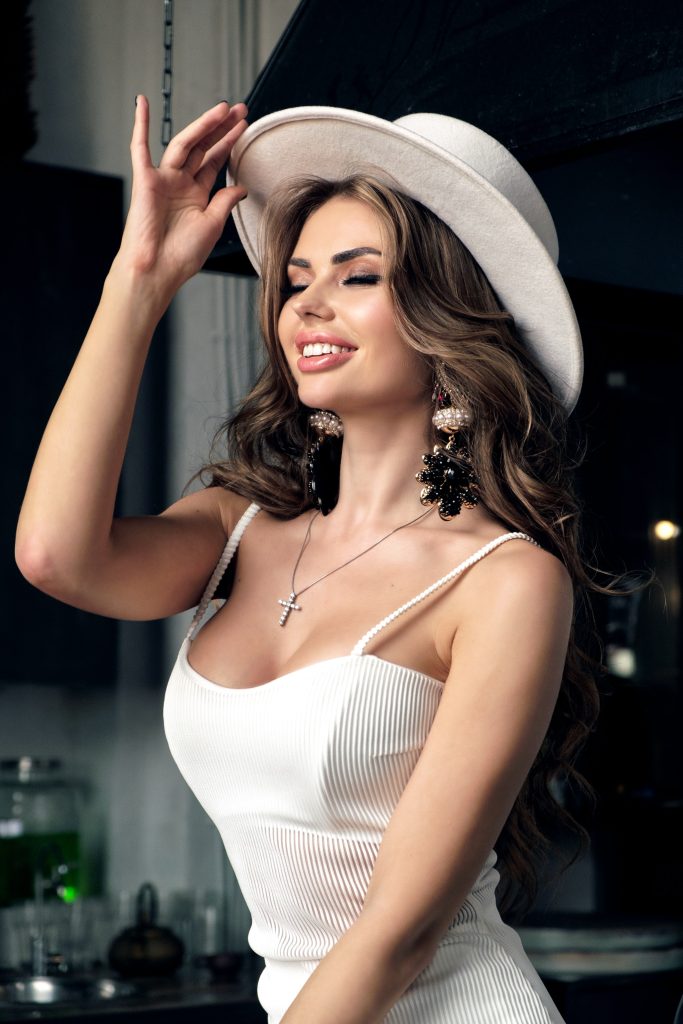 Align your aesthetic with a luxury style
No matter what your shape, size, skin tone, or height is, you can be a luxury adult brand.
In order to target the mass luxury market, I advise you to create an intentional timeless aesthetic that nods as reasonably possible to traditional beauty standards. This does not mean that you can't be alternative or have non-traditional looks. However, if you want to appeal to the masses, you should blend your styling with some elements of classic beauty aesthetics.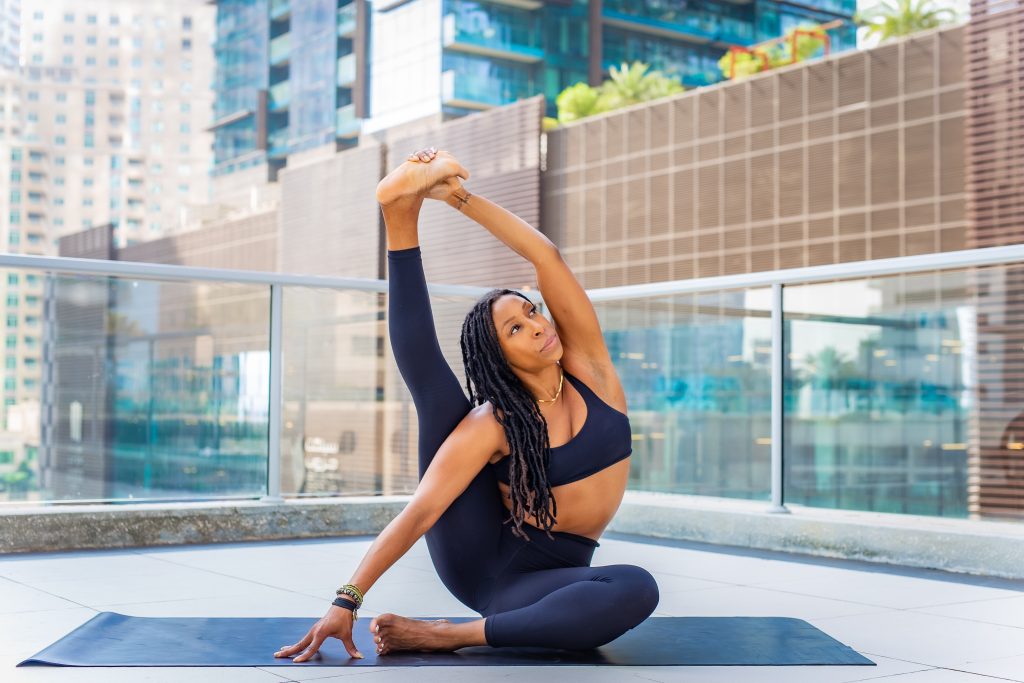 Look healthy
Take care of yourself. Do not neglect your health.
Do your best to have good skin, teeth, and muscle tone. Correct your posture and exercise your mobility and flexibility. It is essential to perform porn. If you are not healthy at this time, fake it. Wear makeup, use filters, perfect your lighting, wear wigs and shapewear, and groom yourself. We all have our inner battles, but even a short grooming routine will make you look healthy.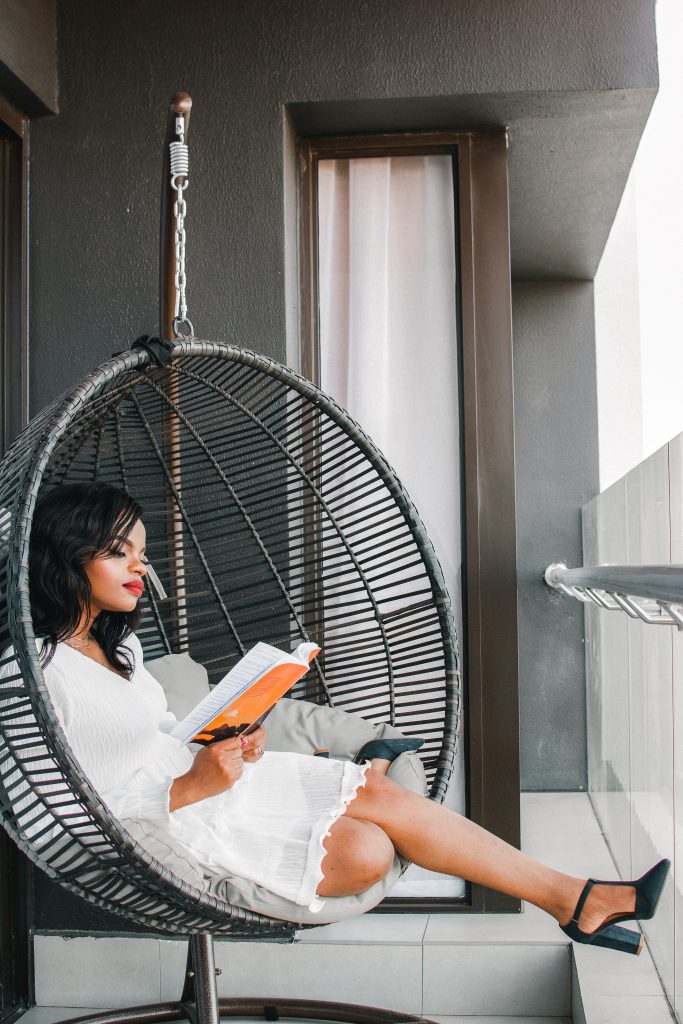 Elevate the visual value of your gear and decoration
Even if you have a limited budget for your clothes, lingerie, and room decorations, you can look expensive if you choose your pieces well.
Nevertheless, your clothes should fit you perfectly. Have them tailored if necessary. Your investment will be worth it.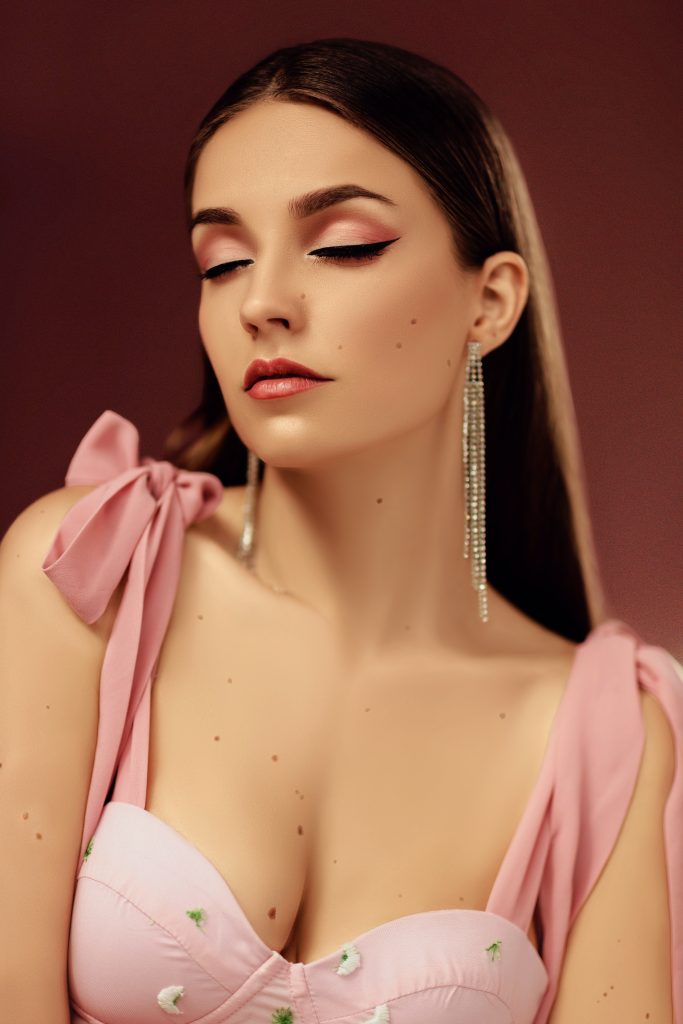 Avoid excessive detailing on clothing and jewelry
When purchasing clothes, avoid cheap lace trim (it will quickly deteriorate in the washing machine), crystals, or low-quality fringes.
If you love statement pieces and custom jewelry, make sure it's well-made.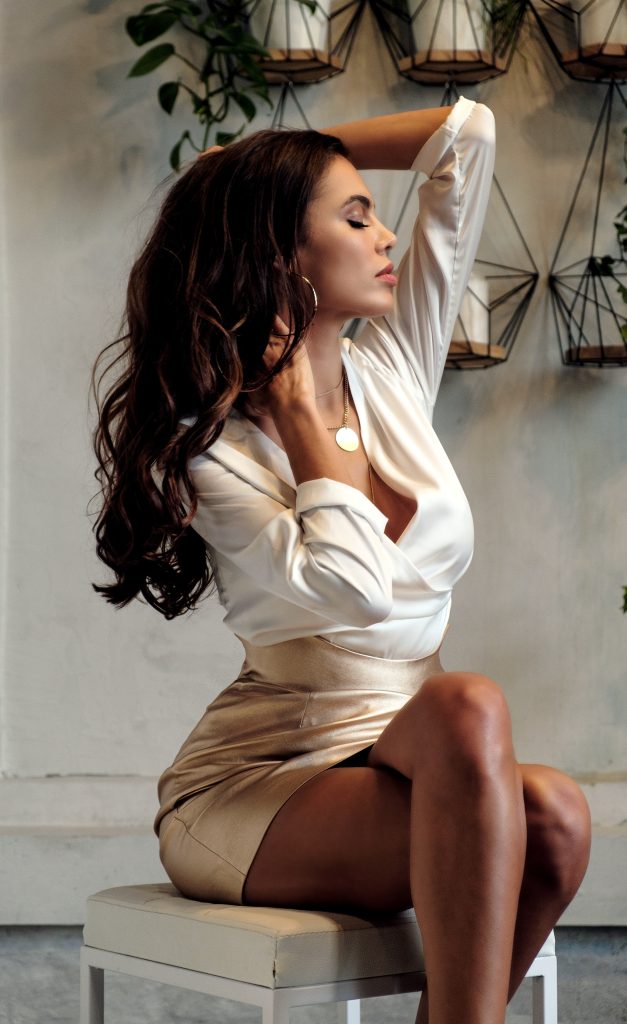 Prefer colors that are "luxury signifiers"
Prioritize luxurious color palettes like natural tones, neutrals, monochromes, black, and deep red.
In general, neons, candy colors, and metallics will weed out luxury-seeking customers, so limit their use.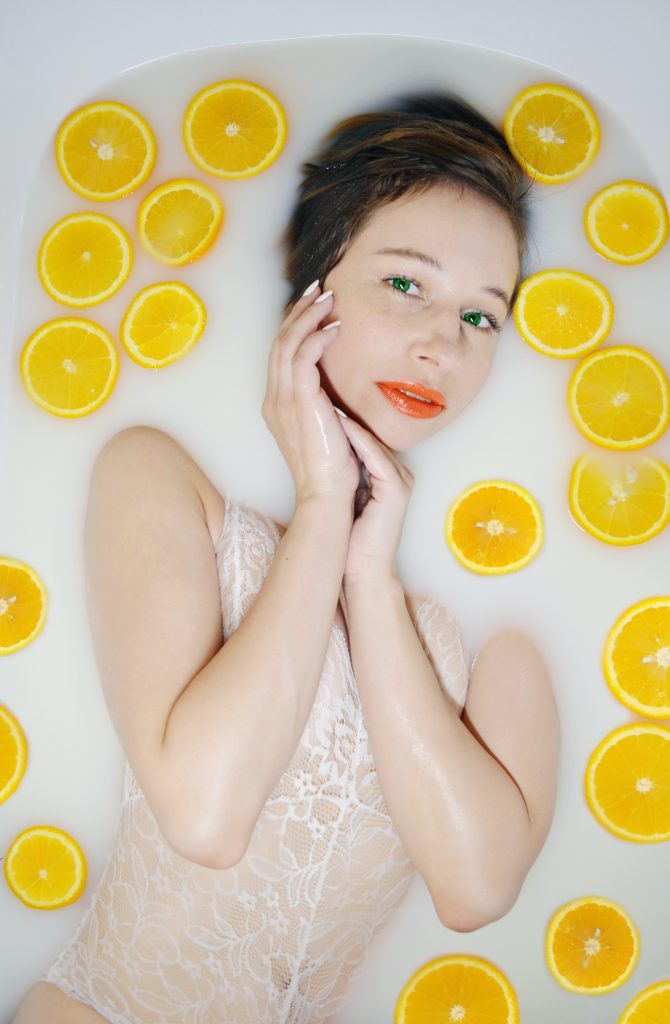 Use luxury styling for advertising visuals
Fill your promotional content with clear and properly-exposed images and videos with good resolution. Edit any negative details and use subtle filters. Your watermarks should not be obtrusive to the gaze.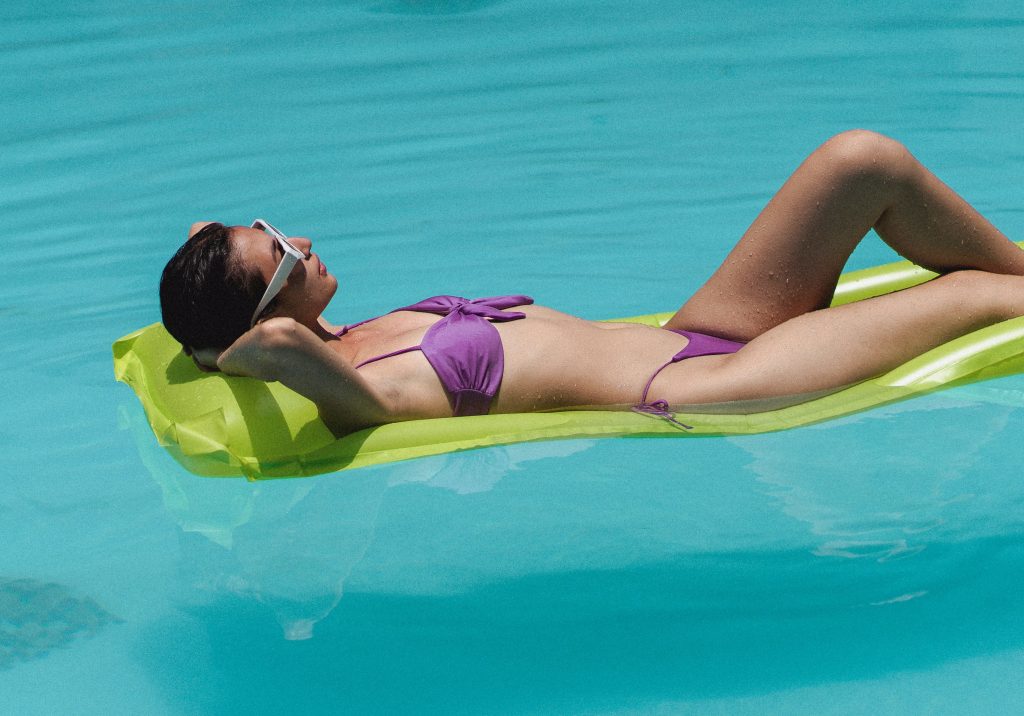 Decorate your background carefully
Backgrounds that work for shooting professional content are:
White walls and empty spaces.
Minimalist furniture.
Live plants.
White couches.
Vacation rentals.
Balconies.
Poolsides, hot tubs, beaches.
Elegant chairs.
Green screen.
Play with depth of field, lighting, and color correction to suit your purposes.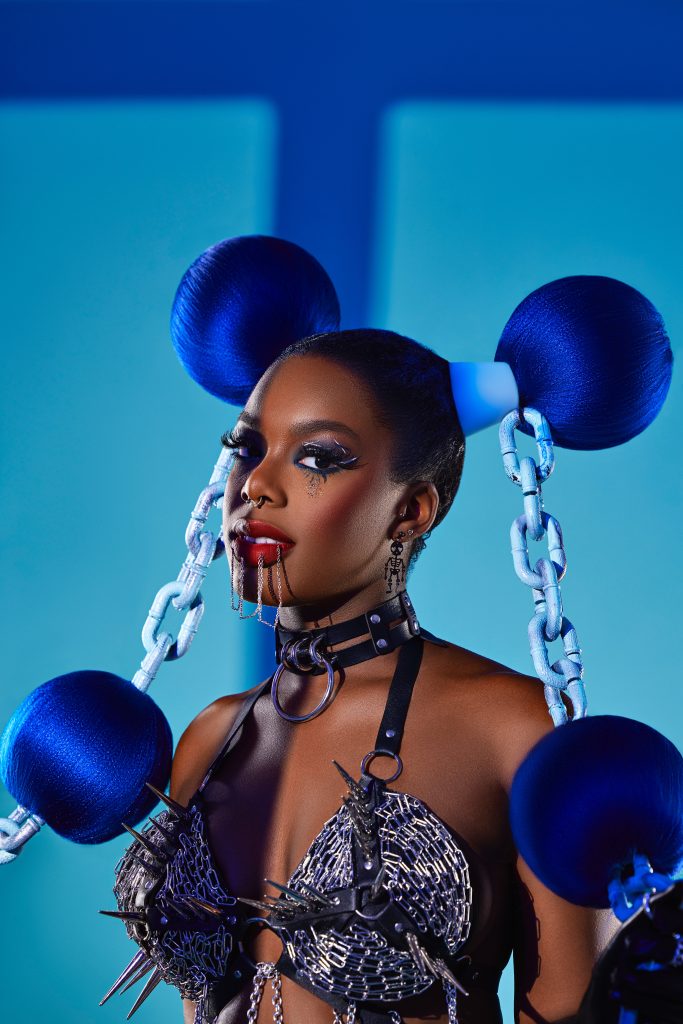 Use clear branding and a disambiguation page
Create non-flagging content on your socials and redirect people to your disambiguation page.
Cultivate a luxurious character
Do not swear or use slang. You are a symbol of excellence and aspiration. Thus, communicate with brevity, clarity, and proper English.
Poor language cheapens your brand.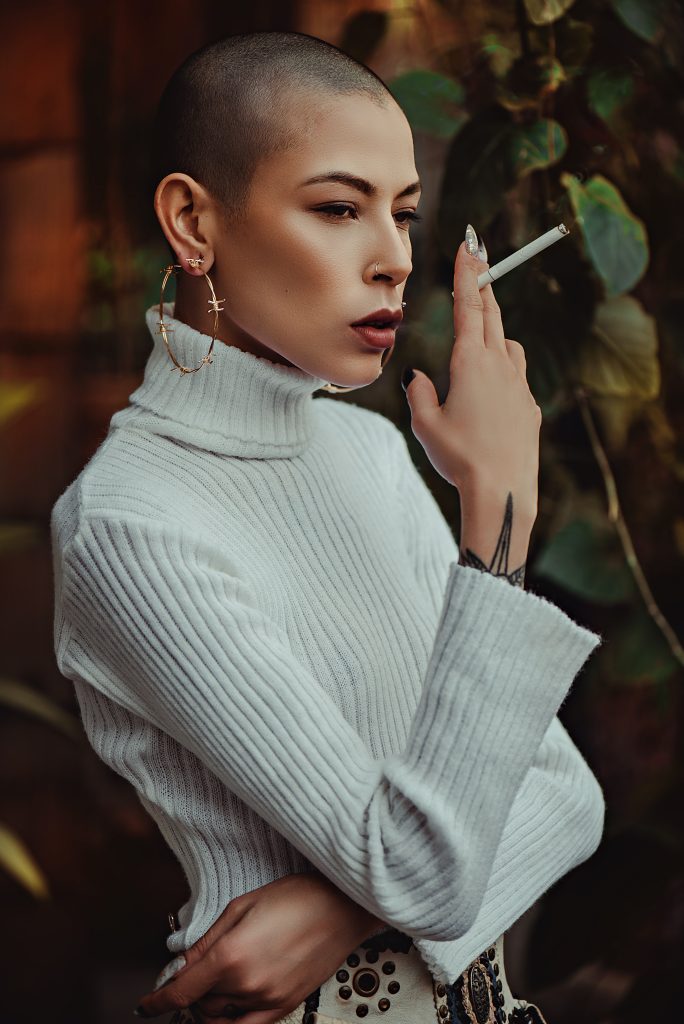 Engage in Storytelling
Demonstrate how you explore the world within your possibilities and reality.
Clean up your social media feed
Visual clutter creates disharmony. Set up a separate account for auto-tweets, auto-posts, creator reposting, and SFS.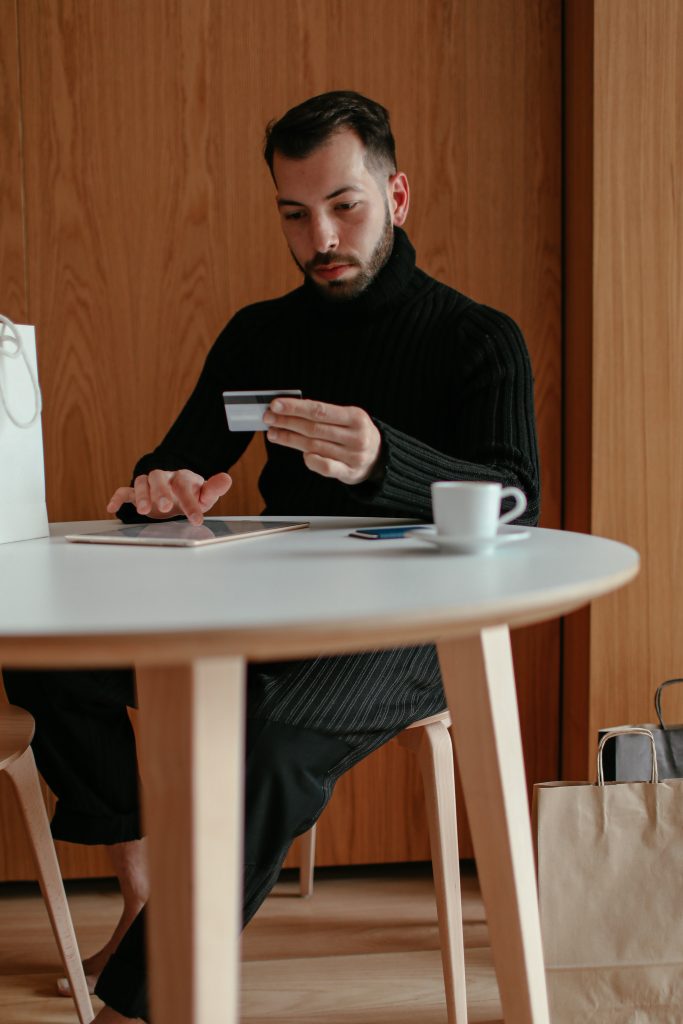 Erase e-begging from your life
Even if you're a findom, don't make your Internet presence just about money, pricing, or tributes.
Do not mention how slow the business is for you. While it is true that your regulars may become close friends with you, and you may have broken the fantasy vs. reality boundaries already, most clients are here for fun and entertainment. It's harsh to read but they're not here to solve our problems. Unless you want to turn your client friendships into parasocial relationships where your sales are no longer sales but "help" or "charity," avoid mentioning your struggles. Further, your clients are also humans with feelings. They deserve to engage with your happiest and sexiest carefree persona.
Now, you are all set to become a luxury adult creator.
Be consistent, and remember that promotion is key to keeping your business up and running. I wish you the best of luck!
Main Photo credit by Tuấn Kiệt Jr. from Pexels.com
First Image credit by Анна Хазова from Pexels.com
Second Image credit by Timothy Yiadom from Pexels.com
Third Image credit by Joseph Ruwa from Pexels.com
Fourth Image credit by Catelyn R from Pexels.com
Fifth Image credit by Анна Хазова from Pexels.com
Sixth Image credit by Victoria Rain from Pexels.com
Seventh Image credit by Armin Rimoldi from Pexels.com
Eighth Image credit by Folajimi Famosaya from Pexels.com
Ninth Image credit by Jayro Cerqueira da Silva from Pexels.com
Tenth Image credit by Cup of Couple from Pexels.com
—
A candid young lady with an over-the-top personality, Linda "LovelyLumps" Ashford is the friend you can always talk to without feeling judged and get a good laugh afterward! You'll always find a good thing to read from her. Follow her on Reddit and Twitter.