Depending on how you count it, Isla Cox has been in the adult industry for 11 or 12 months – but no matter how you count it, that's basically one full year. And as we all know, a lot can happen and be learned in a year!
"I began by creating my Twitter account in October 2019 at 22 years old," Cox explained. "I joined the camming community with my first show on Christmas morning 2019!"
A woman with a penchant for making a splash – first show on Christmas morning! – Cox also shared that, "One fun fact that most people don't know is that I performed on Broadway. It was one of the most amazing things I have ever experienced."
Cox took some time out to share more of her unique and interesting experiences with YNOT Cam. Read on to learn so much more!
—
YNOT Cam: What prompted you to begin your career online?
Isla Cox: My life before becoming a model and performer was quite normal. I was a college student that was majoring in Environmental Science.
One afternoon, I spent a day in the field, knee-deep in leach infested water, and I knew it wasn't the career for me! After taking a break from schooling, I rediscovered my passion for my own sexuality. I always wanted to be a performer and having the ability to learn more about myself sexually was perfect.
Hey, it's me. I just took a nap 😴 pic.twitter.com/Kcijq1AY1R

— Isla Cox (@islacoxxx) August 2, 2020
Good, bad or a mix of both, what are some key things you've learned while working online?
Working online has been an eye-opening experience. I have learned so many new things and have formed a very "thick skin." To me, the highlights of online work is having the ability to discover new things while connecting with who you choose.
One challenge of online work is that you can encounter trolls. In my case, a majority of trolls say racist things. What do I do? I ignore it. Why? Because they're viewing the content and obviously enjoy it, otherwise they wouldn't be on my profile in the first place.
This concept can apply to any model. If people are commenting negative things on your content, it means nothing about you. Some people have a hard time accepting certain aspects of their own sexuality — this is something they need to fix within themselves. It has nothing to do with you. In fact, a lot of these people can end up being some of your highest paying customers… after an apology, of course!
You wrote that sex work helped you to defeat self-doubt, which is fantastic! What advice do you have for other models who may be struggling with self-doubt?
When I first joined the industry, I had years of self-doubt others had put in my head — What if I'm not good enough? What if people don't like me? After my first cam show, I released all of my self-doubts. I was myself, unfiltered. I realized there is only one me, and that's what makes me special.
For any model struggling with self-doubt, please don't base your opinion on what others say or how much you earn. These things can change daily, hourly even! Know that you have your own special place in the industry and the world because you are unique. The world needs you.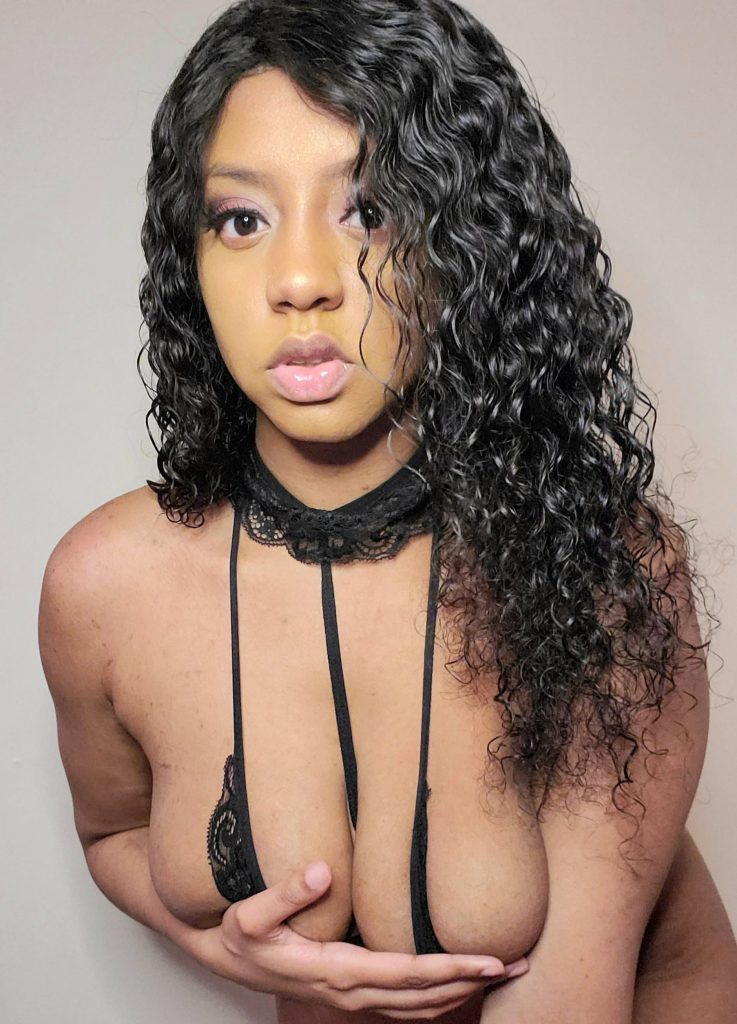 I saw that you speak some French – so awesome! Do your language skills ever factor into your work as a helpful tool?
Yes, I speak some French! I have not yet had any French clients, but I do occasionally respond to comments in French. It is definitely a tool I look forward to using in the future.
On some of your pages and bios, you describe yourself as an "amateur." In your view, what is the difference between an "amateur" and a "professional"?
To me, the difference between an "amateur" and a "professional" model is who you're filming for. Since I am the writer, director and editor for my films, I consider myself to be an amateur. But if I were to film with larger companies regularly, I would then consider the label "professional."
Both labels are unique because they don't relate to a timeline. There are plenty of "amateur" models that have been in the industry for decades and some "professional" models that have been in the industry a few months.
Some models may prefer to remain "amateur," as they are in full control of their roles, scripts, sets and schedule. As an "amateur" model, you can work on your own time versus "professional" models who arrive on set to film at a scheduled time with a script they read previously and agreed to, and so on.
Amateur and professional models are both amazing. It boils down to each model's preference as to what they want to be!
Good Morning 💋 pic.twitter.com/HTC8J1jMY3

— Isla Cox (@islacoxxx) June 19, 2020
Outside of your work, what are you most passionate about?
Outside of my work, I am most passionate about empowering others. I believe the most important part of being human is connecting with and uplifting one another.
Before I knew it, I had gone from a stable environment where I volunteered at homeless shelters weekly to experiencing homelessness myself before moving into college. Each positive interaction I had breathed vitality back into me — I no longer felt alone. I want to give that same feeling to everyone. They are important regardless of their current situation.
If you could change one thing about today's world, what would it be and why?
If I could change one thing about today's world, I would want to change closed-mindedness. This doesn't mean that everyone would agree on all issues, but it would mean that people would listen.
Lack of listening is what causes endless thoughts, conversations and issues to make no progress. What the world needs is a large act of love, and that act of love is opening up and listening.
Find Isla Cox on ManyVids here, and on Twitter at @islacoxxx.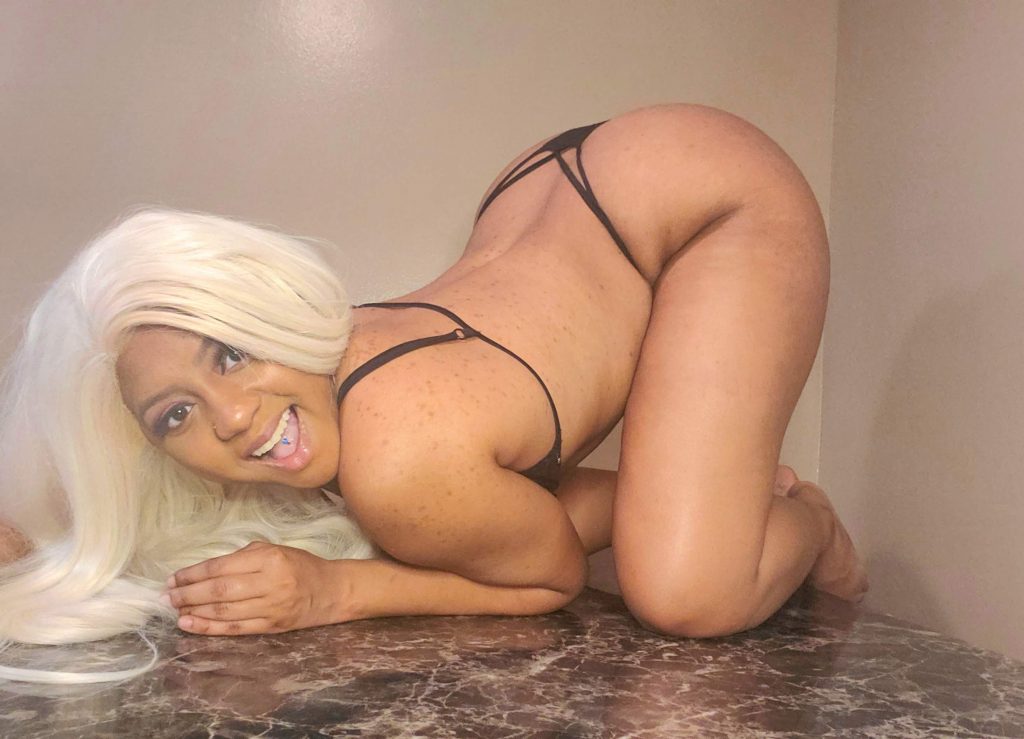 —
Erika is a sex positive people watcher (and writer). Email her at erika@ynotcam.com.