Have you ever heard of "business coaching"?
In a nutshell, business coaching is done by business coaches — typically experienced entrepreneurs and business owners themselves who use their talents, experience and expertise to help other business owners reach their goals.
But if you google "sex work business coaching" …well, you'll probably run into a mess — or at least some ambiguities.
There's plenty of information and advice available online on how to start and grow a business, but most of it is, by nature, generally generic. Like, for a generic Business. What even is that? Though there are certainly some universal principles that guid good business overall, a generic listicle is only going to provide so much information. The added dimension of sex work (and everything that goes with it) can make said generally generic business advice even more useless.
I recently came across an offer from English Leather Master (ELM) — aka Matthew Bennett — regarding sex work specific business coaching.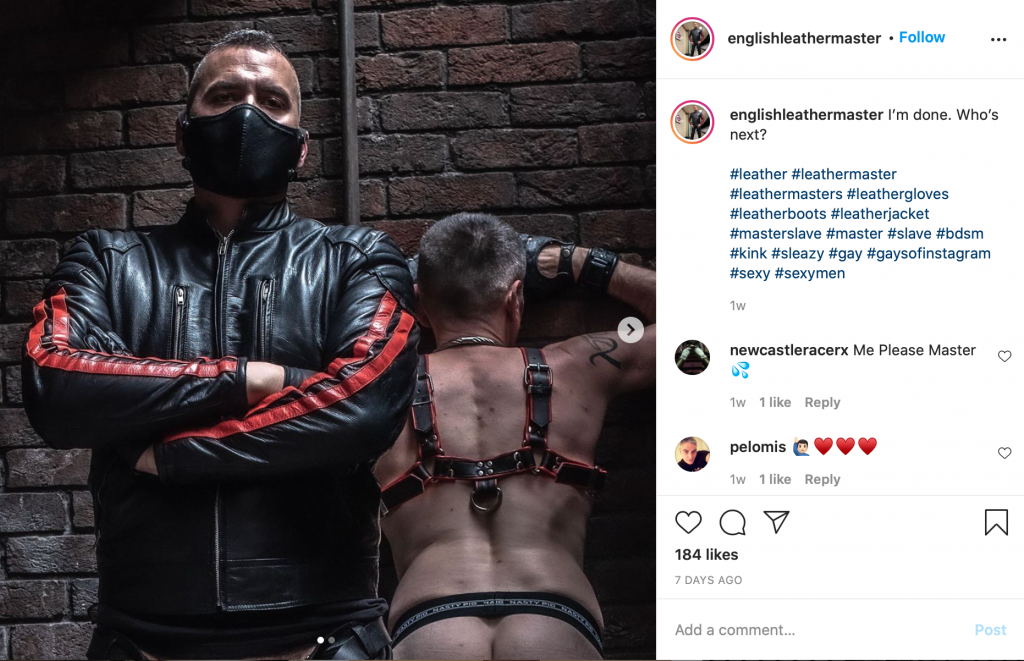 In addition to being a successful sex worker, Bennett is an International Coach Federation certified coach. He has over 200 hours of experience coaching people from all walks of life — but he started coaching specifically to empower those whom society leaves on the side lines: members of the LGBT+ and kinky communities and sex workers.
Bennett explains the need and benefits of sex work coaching below. It's interesting to consider what insights might come from talking business with Bennett — worth a look!
The pandemic has taught us many things. It's taught us that we need connection. It's shown us the best and the worst in people. And it's shown us that sex workers can make a huge amount of money if they're in the right place at the right time.
The mantra goes "sex work is work" – and yet sex workers don't have access to the same business building opportunities that other entrepreneurs have. Until now.
Executive coaching allows entrepreneurs, leaders and business owners a space to develop goals, plan for success, overcome challenges and drive their work forwards. Now, fully accredited coaching is available for sex workers and others in the adult industry.
Coaching from English Leather Master Coaching isn't mentoring for newbies. I won't be telling you what to wear on cam or which toys to use. This is a place to build your business — to develop your personal brand, consider how best to market, how to expand your reach, to get the most out of existing clients and find new ones and overcome the challenges you have on the way.
I'm a sex worker, too. I'm 43, male and overweight… yet my OnlyFans is in the top 1.5% and I have over 12,000 followers on social media. I make thousands per month from sex work and I did it all in less than 18 months. Now I want to help you to achieve success in your work.
If you're ready to push your business to the next level, then contact me for a free Experience Coaching session. I guarantee you a breakthrough in your business and we can discuss how coaching can help you move forward to success. I promise a judgement free, confidential space for you to dream, explore and plan.
Visit englishleathermaster.com/sex-workers for more details and to book your free Experience Coaching session.
I was just interviewed for a podcast!

Find out all about me, my work and my coaching in my interview on the Gay Life Coach Podcast with fellow Gay Coaches Alliance member @BrianFalduto

Check it out here: https://t.co/B7jyHqruon pic.twitter.com/3MQ5CmcYy8

— ELMCOACHING (@elmcoaching) November 3, 2020
—
Erika is a sex positive people watcher (and writer). Email her at erika@ynotcam.com.
Screengrabs from ELM's instagram by YNOT.