"I think a fun fact about me is that I'm not really anything like my online persona," Meana Wolf explained. "I'm much shyer and sillier in person, not necessarily the fierce sexual beast I am on camera."
Wolf, currently age 34, has been working in the adult industry for about seven years now – and she definitely looks every bit the fierce sexual beast. But there's a lot more to her.
According to Wolf's bio, "her brain is her commodity" – and it continues: As a performer, [Wolf] takes you to a place where fantasy and reality meet, connecting with every part of you… Her creative edge is the key ingredient in her unique taboo, cuckolding, fetish, and horror clips… It's no surprise that the exotic Canadian's name personifies her naturally devious and animalistic sides.
Wolf took some time out to share a bit more about herself with YONT Cam – and it's a thrilling ride!
— 
YNOT Cam: What prompted you to begin your career online?
Meana Wolf: I was a lot of things before I started making content, but — most notably — I worked in a drop-in center for survival sex trade workers.
I have always been interested in sex work and dabbled in escorting a bit in my 20s. Transactional sex, financial domination and any mix of sex and money have always been fascinating to me.
Things started to progress when I responded to an ad for fetish models in my hometown, Vancouver, Canada. The producers were so impressed with my ability to pick up dialogue, and they encouraged me to open my own studio on clips4sale.com. We said we would give it a year and move on if nothing came of it — but within six months, we had a top 50 studio and were making more money than I had ever imagined. [My partner] Jack and I were also having a lot of fun sexually and creatively, so we decided to keep going. The rest is history.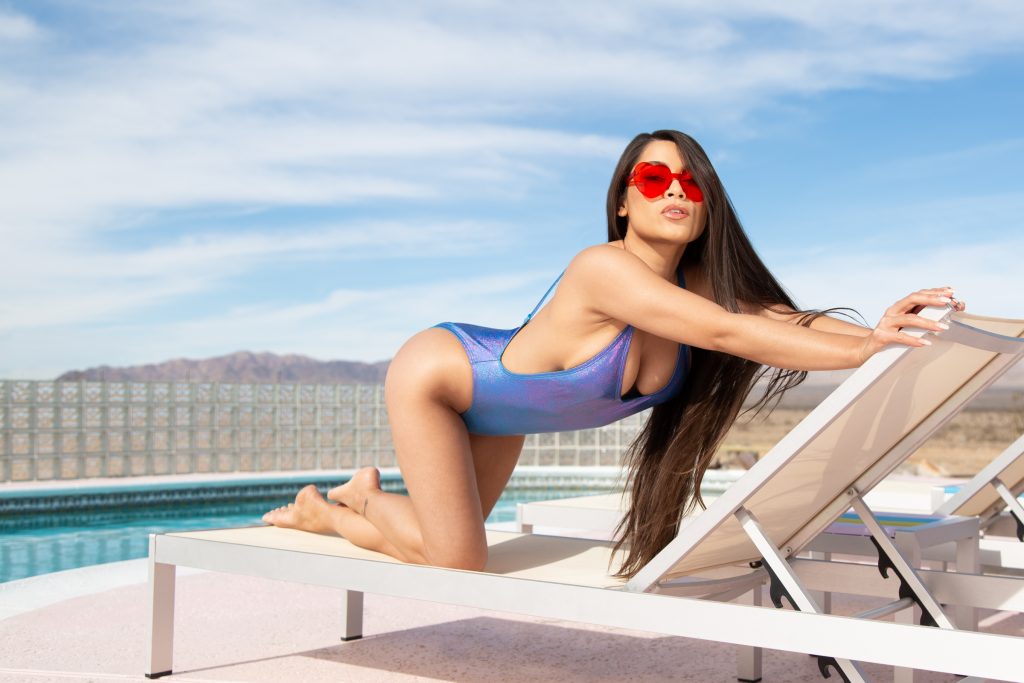 What are some of the best things about working online? What about challenges?
Working online is amazing for someone like me. I struggle with bouts of fatigue and body discomfort, so a traditional job is challenging for me to maintain. Online content creation gives me a lot of flexibility to listen to my body and changeup my workday, depending on what I need. I know many other models who go through this as well and have found a lot of freedom in online work.
I also feel like if you're determined, there are endless opportunities to earn a living making content and utilizing the Internet's insatiable appetite for sexy images. Whether you want to dip your toe in with implied sexual content – like, Instagram model style — or go full hardcore, there is so much money to be made if you take your business seriously.
For me, the main challenge is to stay away from looking at other incredible models with envy. It's so easy to get into your own head and start thinking negatively about yourself, especially when you're older than the average porn performer like me. A big part of my day is convincing myself that I deserve this incredible career, even though I'm not perfect, like how I perceive some of my sister creators to be. So, for as amazing as online work is, I think you have to be strong and motivated to make it work for you.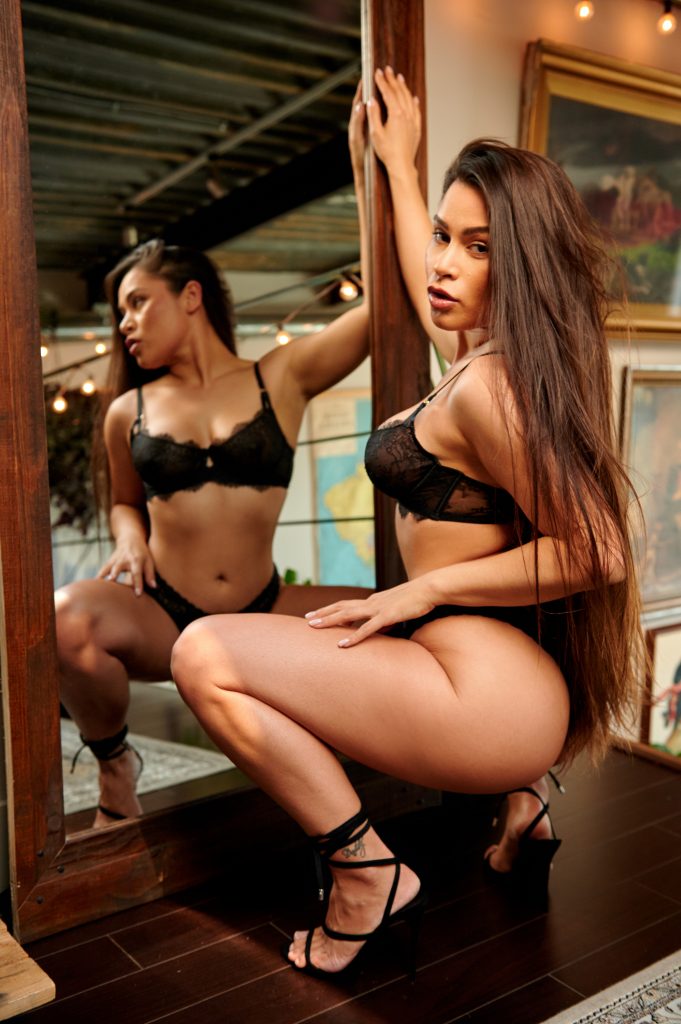 Your site MeanaWolf.com and your work in general are beautiful and very unique – and the poems! Can you tell us about the mission, aesthetic, and the general feel you are trying to create?
Thank you! We fully designed the site ourselves, though I don't like to take too much credit, as we took a lot of inspiration from other adult sites that we admire. After selling clips on the platforms for many years, we really felt that we knew best how to market and display our content in the most attractive, clean, and uncluttered way.
To me, it really comes down to respect for the customer — I know how hard it is to choose to make that $35 purchase on porn when free alternatives exist everywhere. That's why each movie has a preview custom made by me, a video thumbnail that shows some of the scene's best parts, a description that details the story, and stills from the scene. Customers are free to browse the entire site with unlimited previews to make their choice, and I really think it makes a world of difference. I'm not trying to trick anyone into buying a membership and duping them once they get inside. The content is as good as it looks, and the Meana Wolf brand is known for consistent high-quality work.
Because we live in Vancouver, we don't get much of an opportunity to work with seasoned performers. When we do, it results in vast periods of growth for Jack and I — sexually, creatively, technically, and most of all, socially. I have so much adoration for the guests that we've had, which is why I like to display them in the most beautiful way possible. I'm really proud of the model photos, especially for our male co-stars. Often, they don't get to do photoshoots because adult sites don't place as much importance on male models.
It's that same adoration that led me to start writing little blurbs about how I felt about that performer, rather than describe them in some generalized way. Eventually, that led to some poems. I guess they're a sort of love letter to my co-stars to show them how much their time with us meant. Maybe it's cheesy, but I enjoy it — and I think it's more fun than some fake random description.
How do you balance this level of high-end creativity with every other platform creators are "expected" to also maintain in today's world?
The subscription site is challenging. Each week, we need to supply a new movie, and sometimes when you're working in the same apartment day in and day out, it can be pretty daunting to come up with something new and fresh.
Sadly, I don't get to make all the fanciful and labor-intensive movies that I would like to make — we wouldn't be able to consistently put out good work every week. So, I try to mix it up by making sure I'm always rotating the different house areas to make the videos feel a little different from the one before. But more importantly, I try to make sure I bring something different to every performance.
It's not easy. I really admire the incredibly creative clip artists that I see coming up now on different platforms. Honestly, day to day, I'm not doing anything as impressive or creative as some of these women.
I did have an opportunity to go back to my roots a bit with my recent opus. "Take My Soul" was a huge creative undertaking for Jack and me. I love diving into the sets, cinematography, and special effects. I feel like I'm barely scratching the surface for what I'd like to create, and I'm hoping that I will get more opportunities to grow as a producer in the coming years.
How do you and Jack balance the different aspects of your lives – work and intimacy and an IRL relationship, and so on?
Balancing a sex life and a sex work-life balance is tricky to navigate. Having a work schedule helps us decide which days of the week we can enjoy sex spontaneously, which days we like to abstain, and which days we'll be having sex on camera. Not only is it easy to get out of the habit of making love because you're always working, but it can be equally easy to try and monetize every sexual moment you have. Neither is healthy.
Jack and I genuinely enjoy each other's company, and even though the work is challenging, we've developed deeper communication and understanding through working together as co-workers. It also adds extra excitement to our sex life that I don't think many couples get to enjoy.
Even though Jack's face only occasionally appears on camera, it's less stigmatizing being a male performer than being a female one. Jack is always aware that even though I'm the driving force of our business, men will often defer to him in business settings. I also receive the brunt of the Internet criticisms, praises, and everything else in between. There's a heavier weight of social consequences on my shoulders.
Having a partner who recognizes and honors that is really important to me. That's the foundation for our work relationship and our success, along with communication and gratitude. But most importantly: I'm the boss, and he's the employee of the month — and he's the first to tell you that.
Outside of work, what are you most passionate about?
Work is my main passion and creative outlet. When I say we haven't even begun to scratch the surface as far as what we'd like to be making, I really mean that.
Work is also ever consuming, so I don't have much outside of it. I enjoy time with my family, walks in nature, thinking about a house I'd like to build someday, and simple things like that. I'd love to write a mainstream movie script one day.
If you could change one thing about today's world, what would it be and why?
You're coming with the deep questions! Not sure why you'd want to end a perfectly good interview with something this depressing, but I wish that we weren't killing the planet because I want all the earth's biodiverse lifeforms to survive.
Find Meana Wolf on Twitter at @meanathewolf.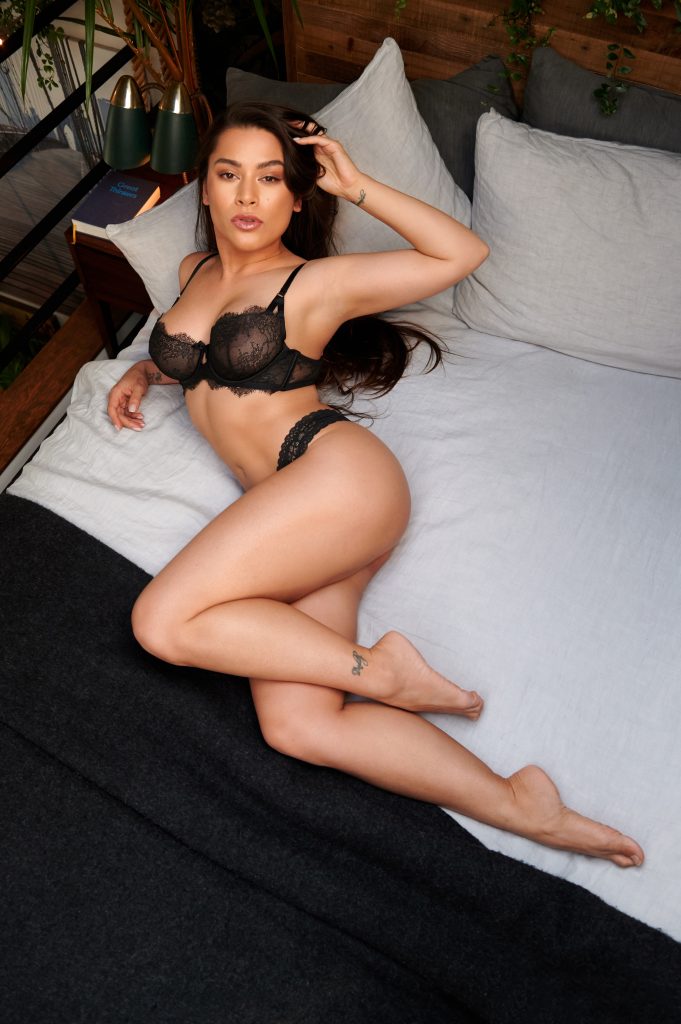 —
Erika is a sex positive people watcher (and writer). Email her at erika@ynotcam.com.