FinDom Goaldigger's website describes her as an "extreme greedy FinDom with a Russian accent."
"I am quite new in the industry. I started making fetish video clips in 2020 April," she told us.
"I am quite new in Findom and Femdom fetish world, and |I think that I come to the industry when started to be a high competition during Coronavirus," she continued. However, "Despite [studying] psychology and marketing, it was and still for me difficult to earn decent money by selling clips. All money I earn I spend on clothes, equipment, and renting places for the clips."
Right now, FinDom Goaldigger lives in Europe, but before that she had to travel a lot. Her story shares an interesting perspective on the opportunities available in online sex work, particularly for individuals that live in regions of the world heavily impacted by socioeconomic struggles and instability, as well as things like global pandemics. Read on!
—
YNOT Cam: What prompted you to begin your career online?
FinDom Goaldigger: Before, I was working in show business. I was a belly dancer in the Middle East. Also, I have experience working on TV with psychic clairvoyance shows. Always I loved to be a performer. It does not matter for me to work on the stage, on TV or be a blogger. Just because of Coronavirus, all my previous projects in show business were canceled, and I lost all my money.
One day I saw on YouTube that one model earns $5,000 per month just by selling foot video clips and photos for foot fetishists, and I thought "Why not?" I thought that it will be easy for me because I have studied marketing and have experience in show business, but it was a mistake. I understood that selling video clips is a business and, like all businesses, requires time and effort.
For the first time, I made stupid videos with dance and foot, and I filmed everything in my life: how I am making food, eating food, walking in the street. To my surprise, I earn more money by selling clips where I am in glasses for eyeglasses fetishists. I even have sold my YouTube videos in the Russian language at Clips4Sale.
But after one year, I realized that in order to earn good money in the future I must concentrate in other more popular fetish videos. I choose Findom, Femdom and foot fetish. Now I concentrate more on chastity and cuckolding fetish clips. My ex-husband and ex-boyfriend had a cuckold fetish, so I have some experience in it.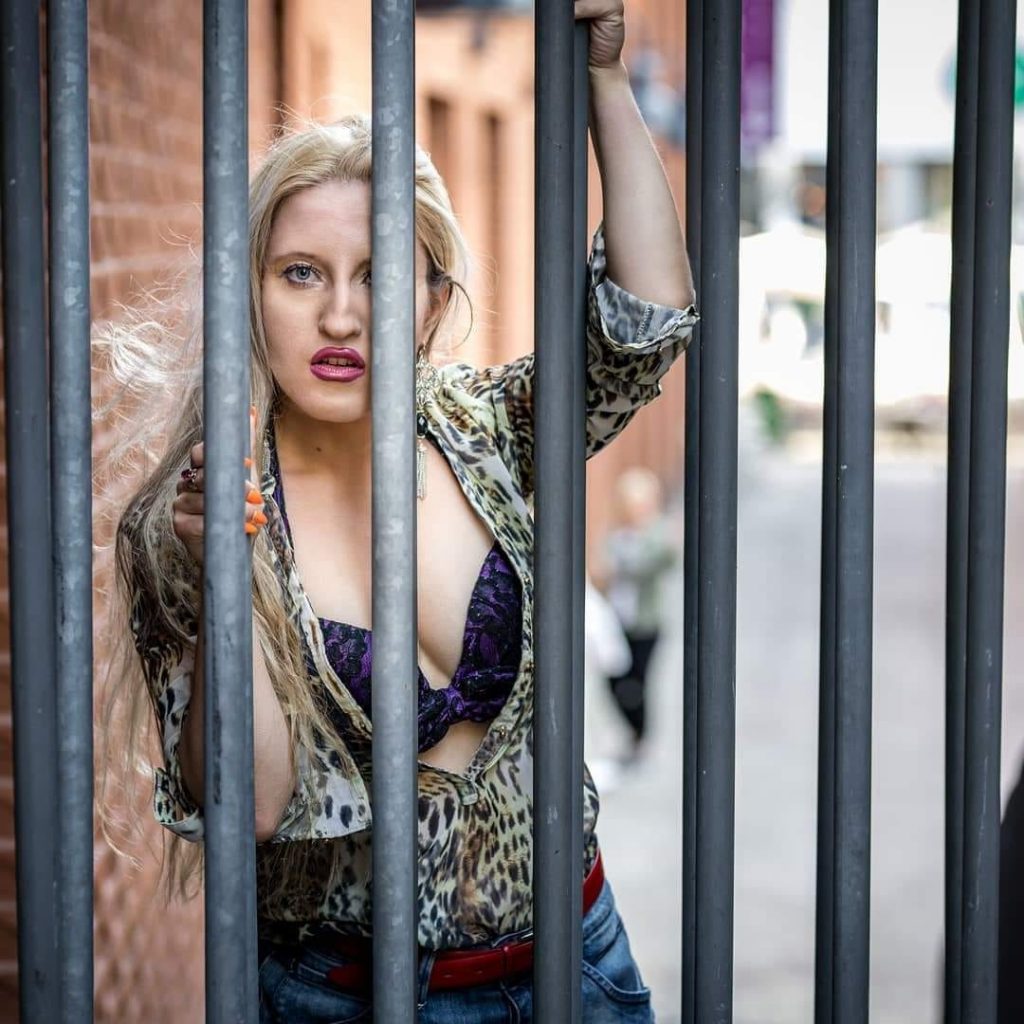 What are some of the best things about working online? What about challenges?
Before making clips, I already worked online but without money. Unfortunately despite a lot of efforts in YouTube and Instagram blogging, I did not earn money at all. I am very happy that I found video clip stores and porntubes that give me the possibility to work online and earn money, not like on Instagram and YouTube money. I always love to be a blogger and make video content. I just changed platforms and replaced myself from YouTube and Instagram to clips sites, fan sites and porntubes.
The most challenge in online work is to work at home and not be lazy making content even without any selling. It is very difficult to work without money, but I used to make a lot of content for YouTube and Instagram without money, so for me it is not very difficult. At least now I earn some money with clips.  I hope with time I will earn more money and someday I will become famous and rich.
Anyway, my video clips that were made last year were sold this year. I waited one year to see some result of my work. Everybody must be very patient in online work, not wait for a quick result. Just continue doing content, and one day you will see a reward.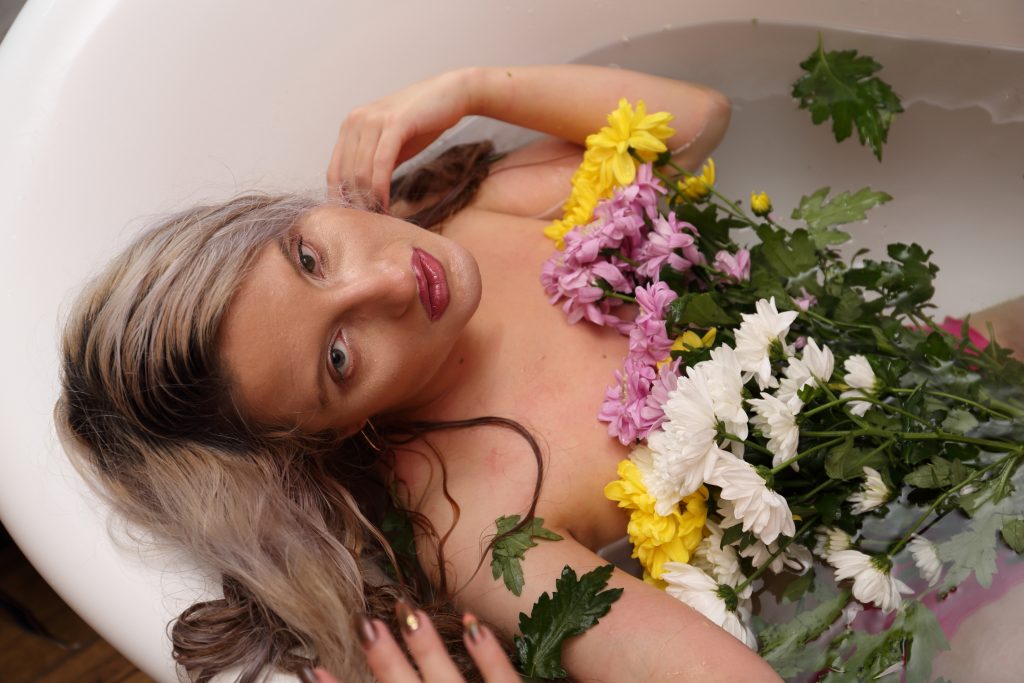 You wrote, "There is nothing more abusive than paying money for nothing" – can you elaborate?
Actually, I wrote this sentence for fun because many people think that findoms just earn money for nothing. And actually, for paypigs, the thinking that findoms earn money for nothing is a fetish. Of course, making clips is very difficult and I work without weekends. I even can sleep just three hours per night in order to make video clips non-stop in the place that I rent for video with an interesting design. At home, I use chromokey, but it is very boring to make always clips on chromakey. Retouching and uploading clips take me more than 8 hours per day. Some days I work from 8 o'clock to 24.00 with clips. And talking with fans and "slaves" in OnlyFans also takes time.
So, it is not easy money. It is work like usual work or better — like a full-time business and like show business as well.
I like the findom fetish because I always like to get presents and money from men. It is my fetish. Also, I love to humiliate men. Especially I enjoy humiliating stupid men from dating sites. I have this fetish all my life.
Actually, it is very wrong to think that the psychology of paypigs is only to give their money and get nothing in return. They love to think that superior gorgeous woman just drains their wallet and takes all their money, but it is just their fantasy. They love that they be called "slaves" or "money slaves or "paypig," but it is just a fetish fantasy. They understand that they buy a certain service, and even humiliating costs money because it takes the time and effort of another person. Even in order to find the paypig who will tribute "for nothing" takes a lot of time, efforts and a lot of hours by promoting.
I don't like time wasters and never talk with them without money. Time is money. "Paypigs" just love being "humiliated" and have a JOI, but it is just their fantasy for what they pay. Findom is only one of my fetish clips topics. I do much more on humiliation JOI, chastity and cuckolding, but in all my clips I include the money theme. Without money, there's no attention from me. My time costs money.
I see that you are on Loyalfans. What do you like about that site? What do you like about fan sites in general?
I just recently made Loyalfans. I wanted to try as many platforms as I can to see what will work better for me. Despite using Loyalfans less time, I see that it has a future. I have more selling in Loyalfans than AVN Stars, but because I am quite new in the industry I have not my fan base and for me is not easy to earn money because of no traffic. It looks that Loyalfans have their own traffic as well. I like that in Loyalfans is possible to sell not only clips and subscription club but is possible to sell every post from paid fan club separately.
But for now, I have earned more money from OnlyFans — maybe because it is a more popular platform, or maybe because I am there more time?
I just posted a video on #realloyalfans. Take a look here: https://t.co/vWQqLp24Sz pic.twitter.com/a7bLQEPsg3

— FinDom Goaldigger (@FindomGoaldiger) June 9, 2021
Outside of work, what are you most passionate about?
I love belly dance and helping women to study self-love and self-esteem is my hobby.
I like to prepare different training for women. I have the plan to write a book for women on how to stop be a slave of love. In my opinion, the BDSM fetish clips — humiliation, chastity, findom, femdom and so on — recording can help release the anxiety and make women love themselves and stop being in a relationship with the abuser. Abuser man afraid to be in relationship with mistress.
Soon I am going to have my YouTube channel in the Russian language on this topic, and maybe in English as well.
If you could change one thing about today's world, what would it be and why?
I want that everybody has the possibility to earn good money and that it does not matter what country they live in and if they have a health disability or not. I have an eye vision disability. One eye is blind and the other eye minus 22, and I know that for people with disabilities it can be impossible to earn money.
I believe that online work can help earn money for everybody in all countries and with all health restrictions. In the future when I will have more experience, I will share for free with my experience how to earn money if you have health problems or live in a poor country.
Find FinDom Goaldigger on Twitter at @DaliaOlga.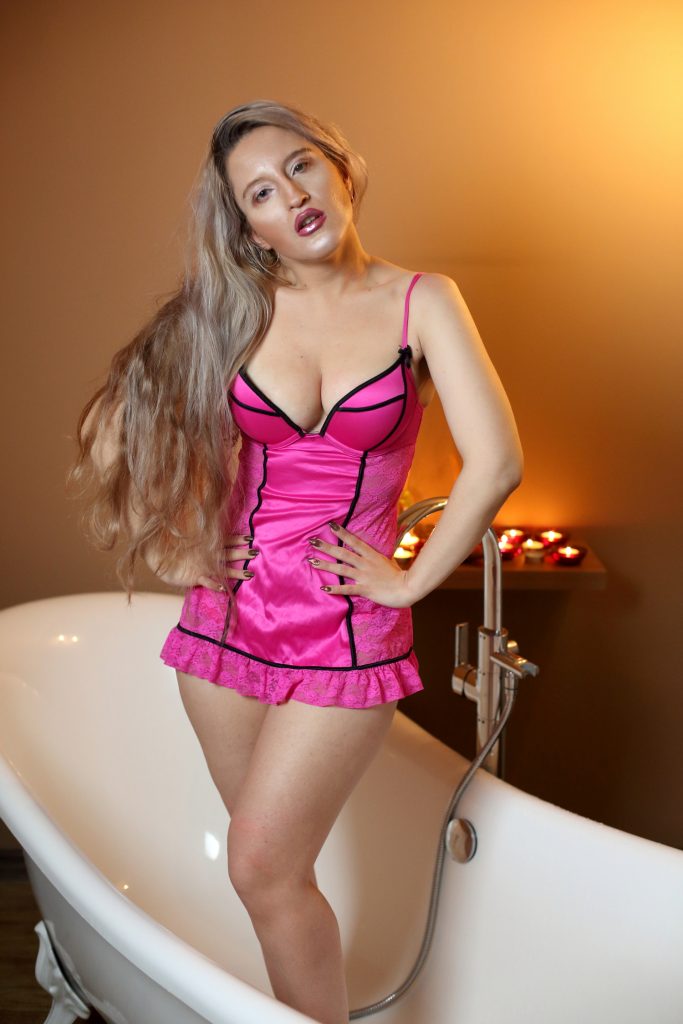 —
Erika is a sex positive people watcher (and writer). Email her at erika@ynotcam.com.