Ray Ray was born in Salmon, Idaho – a state not commonly known for adult content, but maybe it should be!
Currently age 27, Ray Ray has been in the adult industry for a little less than a year. She told YNOT Cam that her stage name is a nickname she had in high school when she played basketball. "It's also super catchy," Ray Ray shared, "and I feel like it's already a part of my identity."
Beyond Idaho and her catchy stage name, there's a lot unique about Ray Ray. For instance, she served in the military and — though relatively new to the industry — she's already an outspoken advocate fighting against slut-shaming.
Take some time to learn more about Ray Ray in her exclusive interview with YNOT Cam!
— 
YNOT Cam: What prompted you to begin your career online?
Ray Ray: I was in the military for six years, from 2012 to 2018, and then spent all of 2019 in New Zealand. I've always been a very sexual person, and before starting my porn career, I had over 500GBs of homemade porn from different events I had done, gangbangs and so on.
While I was in New Zealand, I joined a few BDSM and swinger sites and started to post some of that content. I immediately saw that people were drawn to what I was doing, and I even inspired some women to fulfill their own sexual fantasies. I decided that I wanted to take what I was doing to the next level so that I could reach even more women struggling with the desire to be slutty or not.
I'm now fully out there, spreading the message that it's okay to take control of your sexuality and be a slut.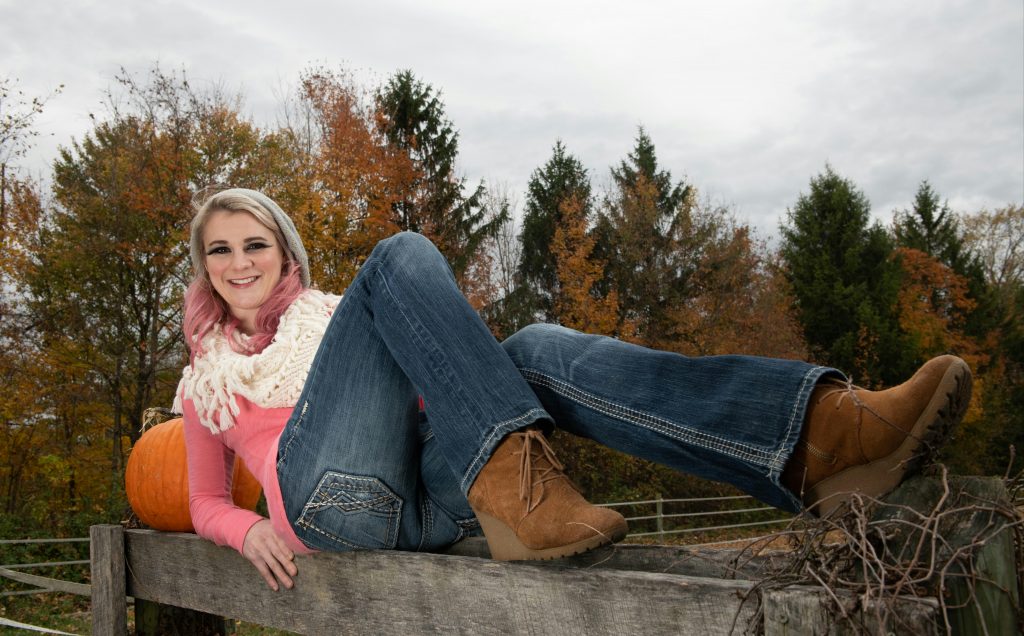 What are some of the best things working online? What about challenges?
I get lots of messages from women thanking me for showing them that it's okay to be slutty. I enjoy knowing that I've helped at least a few women take control of their sexuality. I also get to meet other great performers and content creators and finally, make the type of videos I have always wanted to… But there are some downsides, too.
Just like the music or acting industry, only a handful of people make it. It's a tremendous amount of work and often not a lot of "return" on that work, recognition and so on. I usually spend a good part of my days promoting my brand and my content.
Another downside is that since I'm not yet represented by a talent agency, I'm constantly looking for shooting opportunities on my own. That includes looking at and talking to mostly independent production outfits potential shoots. More than half the time deals to make those shoots happen to fall through for one reason or another, like someone gets sick, called into their job, contracts COVID, producers or organizers fail to communicate, not enough performers sign on to multi-day shooting events and so on. All this can be extremely frustrating.
Add to all of that a tremendous amount of pressure to look a certain way and need to live in one of the major production hubs like LA, Miami or Las Vegas, and it dawns on you just how competitive of a field it really is. So, you have to have a way to stand out, figure out what is unique about you and focus on that.
Can you tell us about "The R Train"?  
The R Train is a weekly live stream on YouTube, Instagram and Twitter that my partner and I started so that I could make ordinary and regular contact with my fanbase. Sometimes, the episodes are themed, but most of the time, it's just us updating my fans on what I'm up to. I guess I basically think of it as being like a webcast… like a video podcast. I've done episodes on my porn career development, STIs, the importance of getting tested and organizing your own gangbangs. These episodes have become resources that I can direct people to.
What is your best advice for building followings on "mainstream" platforms and not getting frustrated or discouraged?
When trying to build followers on any platform — not just YouTube or Reddit — you have to actively engage that platform every day, sometimes several times a day. It's continually feeding "the beast" with exciting and engaging content.
Because it's the Internet, you have to have thick skin — especially on social media sites like Reddit. You're not going to be everyone's cup of tea, and some people are going to let you know that directly. At the end of the day, you have to try your best to be confident in your content, ignore the haters and keep posting. If your work is solid, eventually you'll get the followers you deserve.
I see you have a lot of interests outside of work – fitness, painting, and fur babies to name a few! How important is it for people to have developed interests and passions outside of work?
Just as with anything else, it's incredibly important to have other hobbies outside of work. Like many other industries, adult work can become extremely demanding, especially if you have to do nearly everything yourself. Between the constant promoting, actively searching for talent and producers to work with and editing all the content that I make, I stay very busy, and it can be like doing the job of at least three other people. It can seem like you're continually working to be successful, but you're not useful to anyone if you're burned out and end up resenting what you're doing.
Creative work can be hard enough on its own, let alone functioning as a business manager, a planner, a video editor and a marketing specialist, all in one. So, you need have to have things that you enjoy that pull you away from work. It will always there, but you need to physically and mentally recharge.
"Adventure awaits" #adventrous #adifferntperspective #gooutside #newzealandlife #sogreen #thelittlethings #beautiful #beautyandbrains #halfsleevetattoo pic.twitter.com/WhsyIVc8Sa

— ★ ʀ ᴀ ʏ ʀ ᴀ ʏ ★ (@rockpornallstar) November 11, 2020
If you could change one thing about today's world, what would it be and why?
The one thing I would change is getting rid of slut-shaming. I remember when I was in high school if any of the women were thought to be promiscuous, they were immediately shamed for doing so — and normally that ridicule would be mostly from the other women.
These views on having sex with multiple people and that you should feel bad for it needs to change. We live in a world where women can now effectively and safely have sex with as many people as they would like. The women who end up embracing their sluttiness are some of the most confident badass women out there — because you have to be extremely sure of yourself to take back the word "slut" and proudly show others that it's okay to be one.
My hope is that as I continue in my career, [I will be] inspiring more and more women to take control of their sexuality, and then they can become role models to others. Eventually, there will be enough of us to finally start the conversation, enabling us to change the prevailing view on women's sexuality.
Find Ray Ray on Twitter at @rockpornallstar.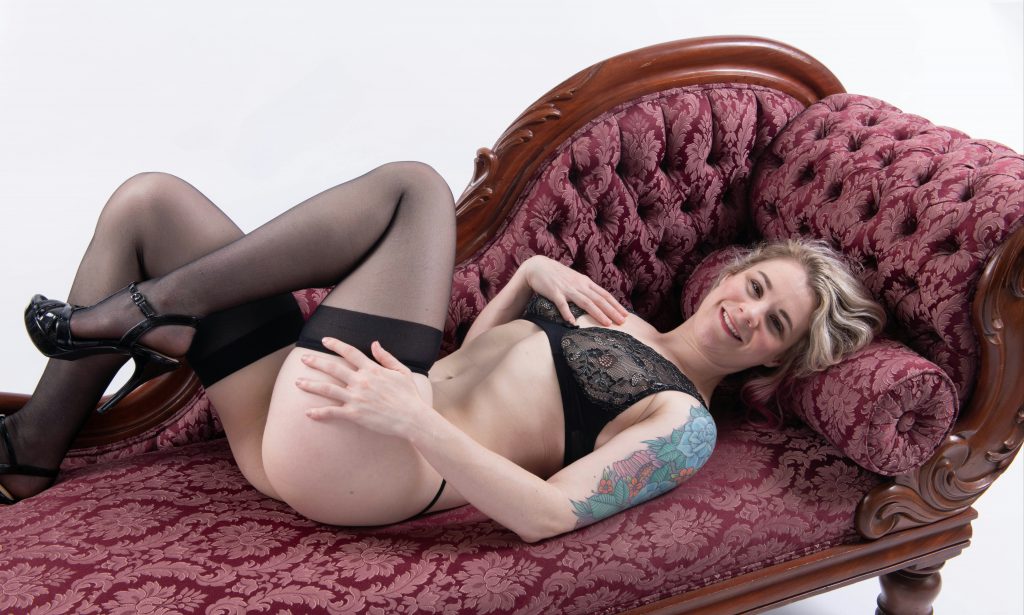 —
Erika is a sex positive people watcher (and writer). Email her at erika@ynotcam.com.