We recently received some information from Destinee Wright regarding her services via Destinee Marketing — some interesting stuff!
Destinee Marketing recently announced updates to its social media marketing services to include resources and offerings that support sex workers and adult industry companies. As part of their social media marketing packages, the organization will offer free consultations for BIPOC sex workers. These consultations aim to help sex workers create and schedule content that promotes individuals' work and services.
Destinee Marketing is owned and operated by Destinee Wright, a queer, Black sex worker whose pronouns are she/her. Wright has worked in the adult industry for just over a decade as a cam model, domme, adult entertainer and model. Over the years, she noticed an increased need for social media management catered to sex workers and adult industry brands.
Wright founded Destinee Marketing in 2017 and has since worked with brands worldwide to create content that connects sex workers with their audiences. Her social media marketing agency helps content creators, small businesses, nonprofits and grassroots organizations promote their brands on digital platforms like Instagram, Twitter, Facebook and Only Fans.
"I would like to see Black kink and BDSM, Black fetish, Black queer love, Black queer sex [and] Black trans folks in categories for Black adult content," Wright recently said in an interview for Input Magazine.
Some of the services offered are:
Consultation services
Content creation packages
Email marketing
Blog writing
Website copy
Video editing
Profile management
Learn more at hellodestineewright.com and on Insta at @destineemrktng. This opportunity is certainly worth exploring!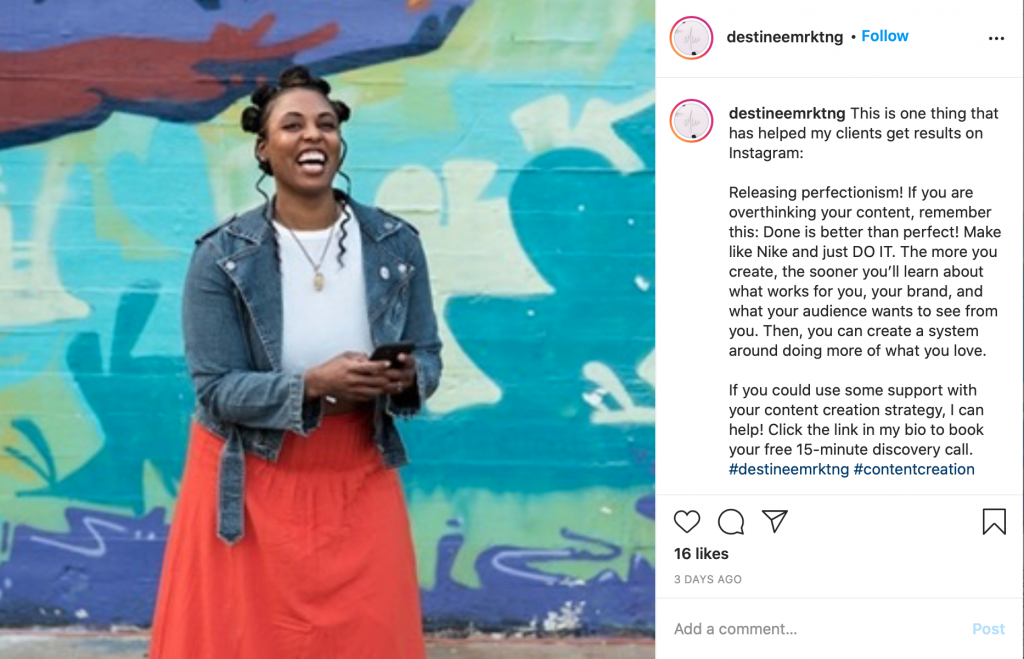 —
Erika is a sex positive people watcher (and writer). Email her at erika@ynotcam.com.
Images via Instagram, screengrabs by YNOT.