Inked Cam Girl has officially launched. The new, woman-led platform says it aims to be "the new cam home for ALT models."
"Inked Cam Girl is making history as the first cam site specifically for ALT models," the company said in a recent press release. "Tatted, pierced, and all types of ALT models are welcome."
According to the company, what sets Inked Cam Girl apart from other cam sites "is not just the aesthetic of the models but also that owner, Brooklyn Snow, handpicks each model."
"Only the best of the best will be available on the site for the members with set weekly schedules," the company said in its statement. "And these top models with be rewarded with one of the highest payouts in the industry. Models will make 80% to reward them for bringing traffic to the site and their hard work."
In the announcement, Snow said that up until now, there "hasn't been a cam site geared specifically at ALT models, and I decided now was the time it needed to happen."
"We've had a great response and are making our way through all the models that applied," Snow added. "The models are excited to be part of the site from the ground up, and that the site is being run by a woman who has the experience and background that they do. I understand what it's like to be a cam model, and that's a huge reason why the site will be a success."
Fans of inked, pierced and alternative models can join the site at inkedcamgirl.com/register and pick up some free tokens just for the act of registering.
Models and studios can register for an account on the same page, by selecting either the "Model" or "Studio" tab, accordingly. Follow the site on Twitter at @inked_camgirl and on Insta at @inkedcamgirl.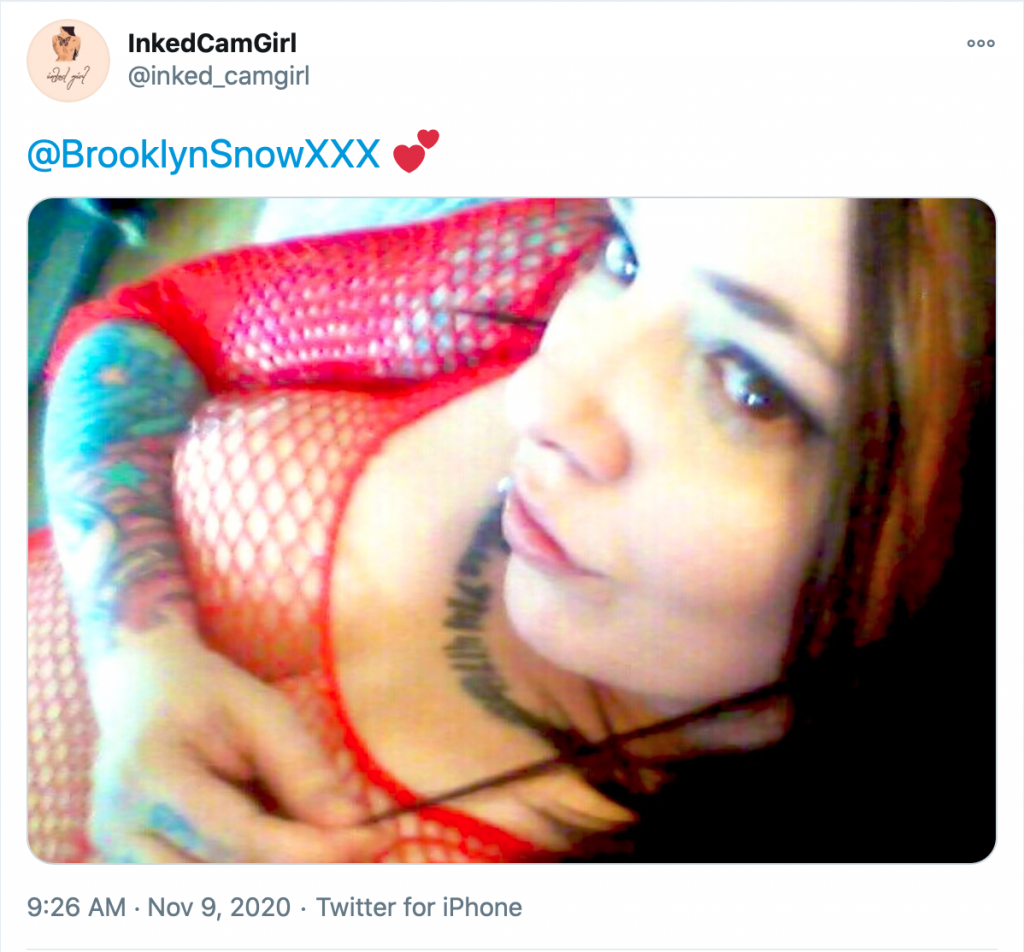 —
Erika is a sex positive people watcher (and writer). Email her at erika@ynotcam.com.