Back in February, we received a series of press releases about a site called Benefit Monkey.
According to their "About" material, Benefit Monkey is a "bold new erotic cinema studio and streaming platform that produces curated independent adult films shaped by the performers themselves, setting a new standard of visual pleasure for its viewers."
The studio itself was created in late 2019 by the art collective A. Monkey — a group of artists and film professionals based in Switzerland. Their associated website TheBenefitMonkey.com was launched in May 2020 with an "eye-popping collection of original 4K Ultra HD premium quality all-girl content that's updated weekly, starring adult's most popular and exquisite performers."
(Note: A quick scan of the site's tour reveals that it's not just "all-girl" content, not even close. There's even a "facial" category… Huh?)
The first release was about the site/collective more generally:
"Benefit Monkey Takes a Stand on Ethical Filmmaking for a New Generation"
Lugano, Switzerland — Benefit Monkey, an exciting new premium adult cinema brand that caters to the pleasures of discerning viewers, is building its brand based on the empowering collaborative input of its performers and audience.
"Erotic filmmaking is traditionally centered on the male point of view to accommodate his pleasure, which for years has been the foundation of adult entertainment in general," said a company representative.
"Is there a way to intersect sexuality and art in a positive, supportive manner for all to enjoy in this new era? That's what we're aiming for with Benefit Monkey, and it's an ongoing process that we're excited to explore."
With an emphasis on provocative visuals that excite and entice without exploitation, the art collective behind the studio — A. Monkey — is seeking critical reflection on its films, challenging deeply-held beliefs by embracing new ideas and connecting to what turns viewers on in a variety of ways besides the obvious objectification of performers. 
"We want to re-shape and re-invent the traditional mold of sexual desire by resisting cultural norms and opening up our minds to what pleasure can be for each and every one of us."
Okay!
The next release read as follows:
"Benefit Monkey Releases Part 2 of Cherry Kiss' This is Budapest" 
Lugano, Switzerland — Benefit Monkey is proud to introduce the second scene from its four-part sizzling original series, This is Budapest, with Serbian goddess Cherry Kiss in the driver's seat as director and star.
Set for release on Valentine's Day at TheBenefitMonkey.com, the wild adult romantic comedy follows stars Alyssa Reece and Amirah Adara as they travel together on holiday to visit the charming city of Budapest. While there, they meet up with an old friend (Kiss) and embark on a sexy adventure for the ages!
The notorious Swiss art collective behind Benefit Monkey, which released the first eye-popping episode of This is Budapest in January, took its inspiration from the colorful films of the '80s, leaning heavily on an "anything goes" attitude among the three leads.
"Cherry Kiss has a great eye for visual creativity and storytelling, and she's an amazing director," said a Benefit Monkey spokesperson. "We wanted to focus on the beauty of these talented stars against the dramatic splendor of Budapest. This is a must-see series for fans of top-quality European-style erotica."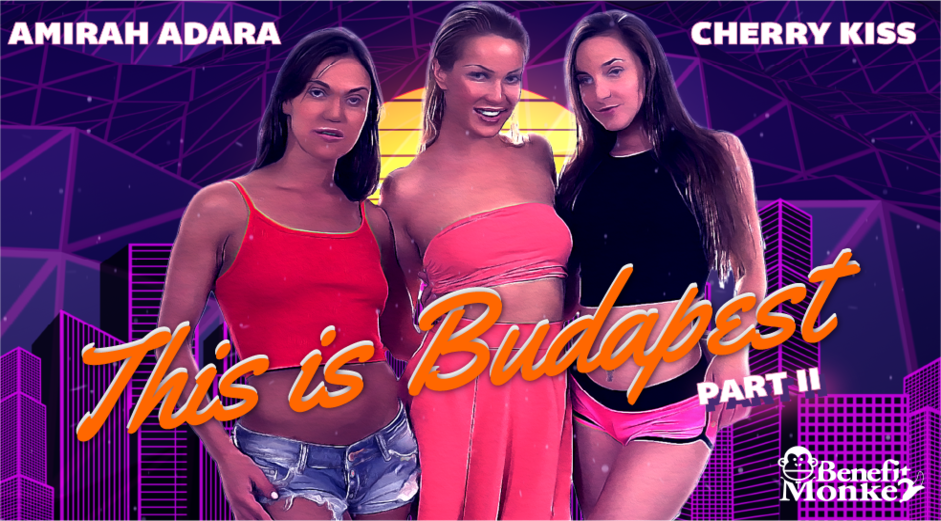 This information is all well and good and I really, really like the art for This is Budapest, but here are a few things that make me wonder about the whole "taking a stand on ethical filmmaking" thing:
— Use of the word "girl" (as well as "boy" in other descriptive text not included here)
— General descriptions of performers
— A narrative that points to mainstreamers trying to get into porn and "do it better," while still hiding their faces and identities.
— This quote in Benefit Monkey's boilerplate: "We keep it real! We involve all of our performers in the creation of every scene from the very beginning and give them complete freedom on set in order to enjoy every moment without 'fake acting,'" says a company representative.
— Whatever this is: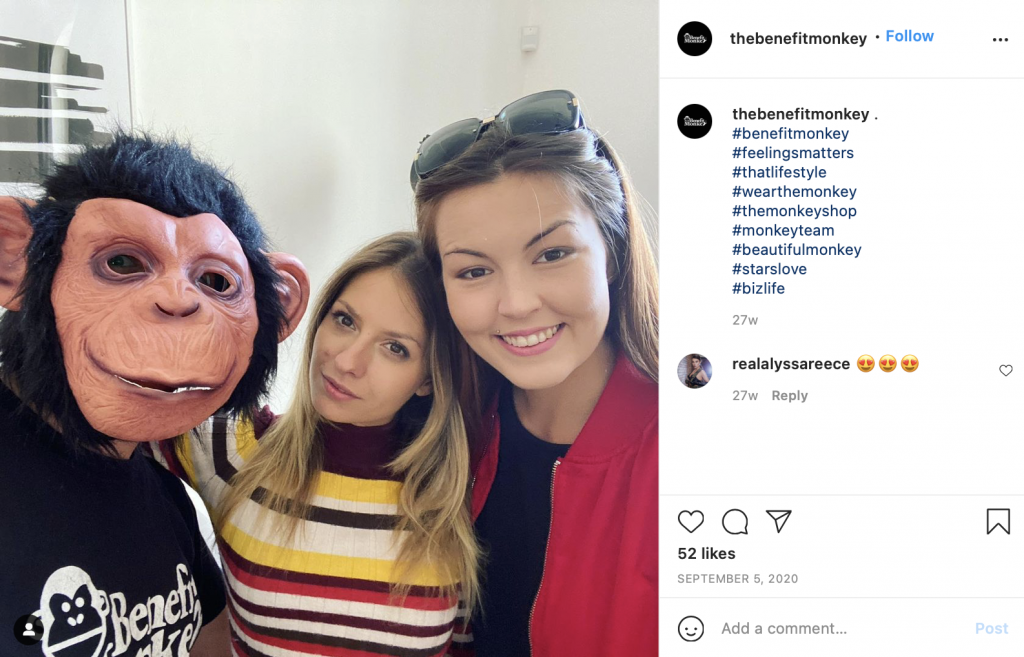 NB: Isn't all acting, by definition, "fake"?
There is a lot of discussion about ethics in porn these days, both from within the industry as well as outside it. These discussions do not unfold in the same way, but they often engage similar topics: not exploiting workers, specifically performers; not recreating and/or strengthening wider social inequalities but sustaining harmful narratives; and just basically not being an asshole.
But there're other issues that underscore even these narratives – namely, the "us/them" attitude that separates porn from the rest of the world (not to mention the intra-industry narrative of "us/them" that exists between performers/models and everyone else) and the stigma of commercial sex, specifically sex media here, in general.
How does a narrative like Benefit Monkey's factor in here, within wider context? And what does it mean to "take a stand" on one hand and simultaneously engage some of the most deeply embedded issues on the other? Moreover, what does it mean to be ethical in today's adult content production space? Is it an "all-or-nothing" endeavor? Meaning, can you take a stand on some issues but still have issues yourself?
These are things I wonder about — things I do not have the answers to but feel very strongly that we should be considering and reconsidering.
Also, why on earth do people continue to call grown ass women "girls"?
—
Erika is a sex positive people watcher (and writer). Email her at erika@ynotcam.com. 
Header image via Pexels here.