"I started my online domme career by freelancing on Niteflirt while working at my day job," Goddess Lila shared with YNOT Cam. "I discovered that I had a natural knack for getting men to spend large amounts of money on me, and the rest is history."
Goddess Lila's aforementioned day job includes many things. For one, she was self-employed as a webmaster and affiliate marketer.
"I basically made galleries promoting various adult sponsors… and would submit them to various TGP sites," she said. "At my peak I was earning six figures a year from the comfort of my own home solely by driving traffic to various sites. I was more than content to make a nice living behind the scenes and never thought I would find myself as 'content' one day."
She also worked as an SEO specialist for an online advertising company. Her work consisted of conducting keyword research, performing site audits, content creation and link acquisition with the goal of ranking clients in Google.
"The job was respectable, but the pay was subpar and I felt micromanaged and deeply unhappy," she explained. "I stayed at that position for many years mainly out of fear and security. I felt that having a day job was more 'secure' versus being self-employed — but the truth is that any employee is dispensable."
Goddess Lila also dabbled with freelance writing and mainstream affiliate marketing "None of those ventures resulted in five figures a month while being an online domme did during some months, even during a pandemic!" she said.
Since making the transition into full-time online sex work back in January of 2020, Goddess Lila has made sure to diversify her income streams by building a presence on a handful of sites.
"To be honest, I much prefer being a webmaster versus being an online domme and clip artist," she shared. "The money was excellent, [and] it was a lot less work. Plus, I was able to remain anonymous."
According to Goddess Lila, the only reason she chose to be an online dominatrix was the return.
"[Being an online dominatrix] was the most profitable for me from the start compared to other ventures," she said. "If my mainstream Amazon niche sites would have taken off, I would have gone in that direction without any hesitation. I would have much preferred it, to be honest, for discretionary reasons."
She explained that, "Having my image and likeness in the public as a domme is a high price to pay and something I worry about at times. However, it was a necessity as I didn't want to rely on just one platform – Niteflirt — for income."
Goddess Lila took some time out to share some more about her experiences with sex work online. Read on!
—
YNOT Cam: What are some highlights, challenges and general observations you have about working online?
Goddess Lila: Working online is the most suitable for me personality-wise as I'm an INTJ with a 92% introversion score on the Myers-Brigg test. The best things about working online, as well as being self-employed, is complete autonomy, setting my own schedule as my own boss and being able to attract a customer base from around the world, which is advantageous during times of local economic uncertainty.
I think it's important to set production and efficiency quotas when working for yourself just as you would in a regular job. For example, on filming days I always plan to shoot a minimum of eight clips per day. I think working in batches — dedicating one day to filming, another to editing and so on and uploading — can go a long way towards maximizing productivity. It's easy to get sidetracked when working online and end up spending a few hours reading about various subjects on Reddit. I'm very guilty of this!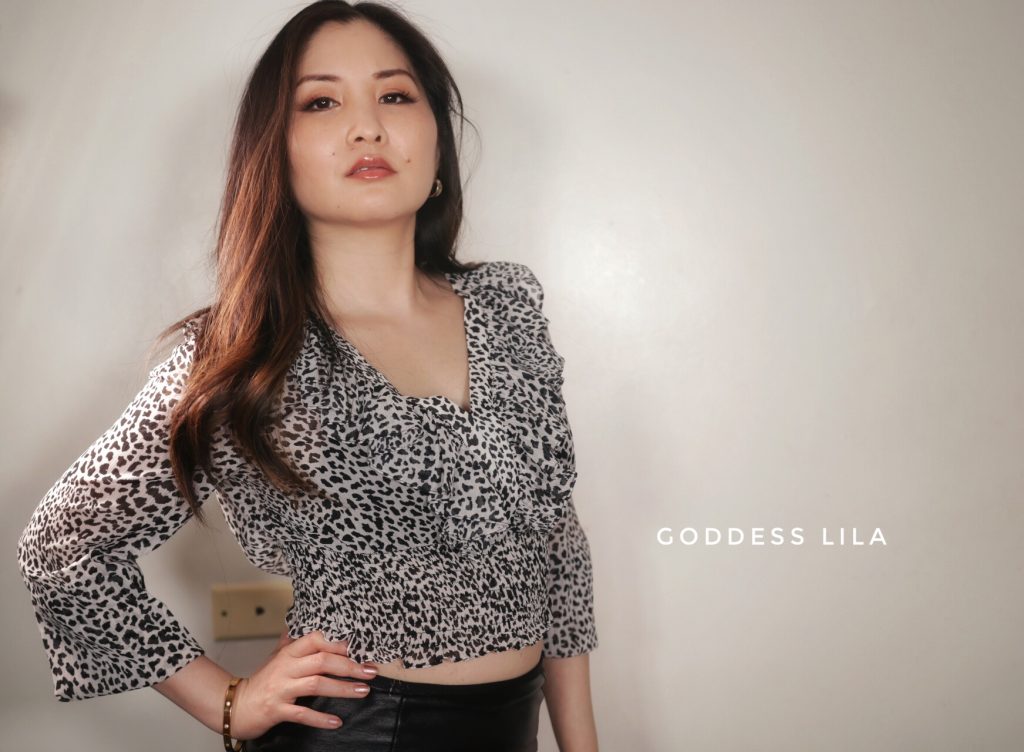 How does being a clip artist compare to being an affiliate marketer?
I have noticed that being an online domme and fetish clip artist is significantly more difficult and more work than as an affiliate marketer. As an affiliate marketer, I would just use the free content provided to me by various paysites, create three galleries a day, use software to duplicate the pages, insert reciprocal links and submit the pages and get sales easily.
Being a clip artist is significantly more challenging as you are the actual product and marketer. As a clip artist, I must come up with the premise, film, edit, upload and submit it to the six platforms I'm on. Many of my videos also contain a strong call to action in the content in order to upsell services. So now I am creating content and providing services in the form of cam or phone sessions. This is all in addition to working diligently on my website, which consists of researching keywords to target, creating content, building my email list, searching for PR opportunities and so on.
The main benefit as a clip artist, from my experience, is that clips can attract big spenders. There have been many times where I received very large tributes as a result of putting out a clip which resonated with a customer. However, I still feel that affiliate marketing is a much more efficient way of making money, and I may venture back into that field via SEO. During my best month as a webmaster, I made approximately $17,000. I've had some five-figure months as a domme but I haven't reached $17k yet.
Blackmail fantasy clips are one of your specialties — and really tricky to make! How do you keep those "authentic" but also consensual? What advice do you have for people looking to create edgy content like this who want to keep their clients — and their businesses — safe? 
It's important to keep in mind that actual blackmail is a crime and illegal. Established dommes have actually been arrested for blackmail even when doing so at the request of a client such as in this case. The way I approach this niche is to create content that appeals to a customer's desire to send me information and potentially be exposed. In a lot of my clips, I invite customers to send me info like their name, location and salary all attached with a tribute of course. Many customers get enough of a thrill from just sending me the info without any further action.
I've also created a few "Exposure" videos where I name specific customers and give them a task to fulfill or amount to tribute in order to avoid exposure. However, I've never actually blackmailed someone. If they refuse my demands I simply move on. Many fetishists simply enjoy being "scared" and hearing me talk about blackmail.
My job as an actress is to create the illusion that I will expose someone without actually doing it. The premise of good acting is the same regardless of whether it's for a fetish clip or for a Hollywood film. As Sanford Meisner, a renowned acting teacher, said, "Acting is living truthfully under imaginary circumstances." I keep my clips as authentic as possible by meaning every word I'm saying in the moment.
What is the best advice you would give to other models?
I would highly encourage models to start saving for retirement as soon as possible. Mutual funds are a solid way to invest and you have the benefit of time and compounding interest if you start young. I made a ton of money a few decades ago as a webmaster and foolishly spent a lot of it living in a pricey apartment and buying a luxury car. My philosophy nowadays on money is to save everything and spend nothing.
If you could change one thing about today's world, what would it be and why?
If I would be able to change one thing it would be to get rid of COVID-19. I know that every generation generally has something to endure — World War II, Spanish Flu and so on — but undergoing it is different than reading about it on Wikipedia. Even though I'm an extreme introvert and would be more than capable of hibernating a few more years indoors, I'm ready for things to get back to normal again.
Find Goddess Lila on Twitter at @DommeMsLila.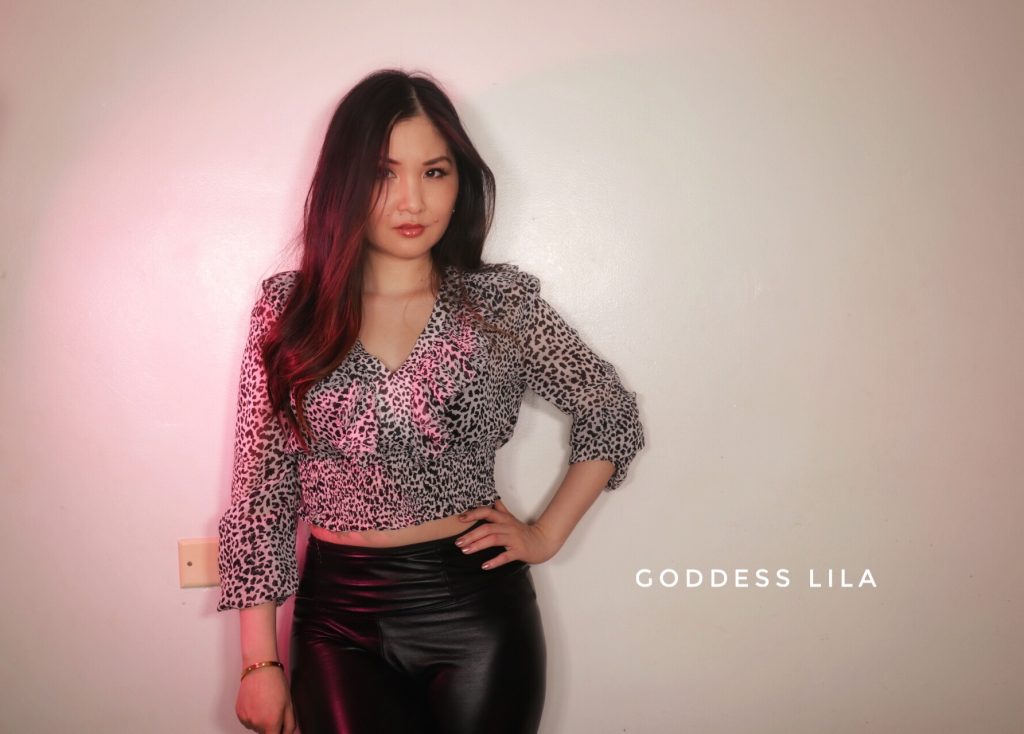 —
Erika is a sex positive people watcher (and writer). Email her at erika@ynotcam.com.