Miss Mackenzee started out in the industry as a Dominatrix when she was 18 — and kink has seemingly always been in her blood.
"Fun fact," she shared with YNOT Cam, "I used to tie up my Barbie dolls when I was younger and had them make out with each other."
Sounds like a person with a calling very early on! Read on to learn more about Miss Mackenzee, who hails originally from New Jersey, including her career move online during COVID, her sex education work and more.
—
YNOT Cam: What prompted you to begin your career online?
Miss Mackenzee: I've always been involved in the adult industry since I became an adult, but it was more of a side job for me for a while. I was a performing bartender up until about seven years ago when I made being a Dominatrix my full-time business. I would sing, dance, play instruments and do tricks on the bar while making drinks. I really enjoy being an entertainer, which comes pretty naturally as a Leo.
When camming became more popular, I would do Domination cam sessions and realized that there was a lot of money to be made in the online adult market. This led to creating clips stores and joining sites such as NiteFlirt.
Most of my profit was made doing in-person work my whole career. When COVID-19 hit, being an immune-compromised person, I had to make major adjustments to my business. I know a lot of my peers had to make the switch as well.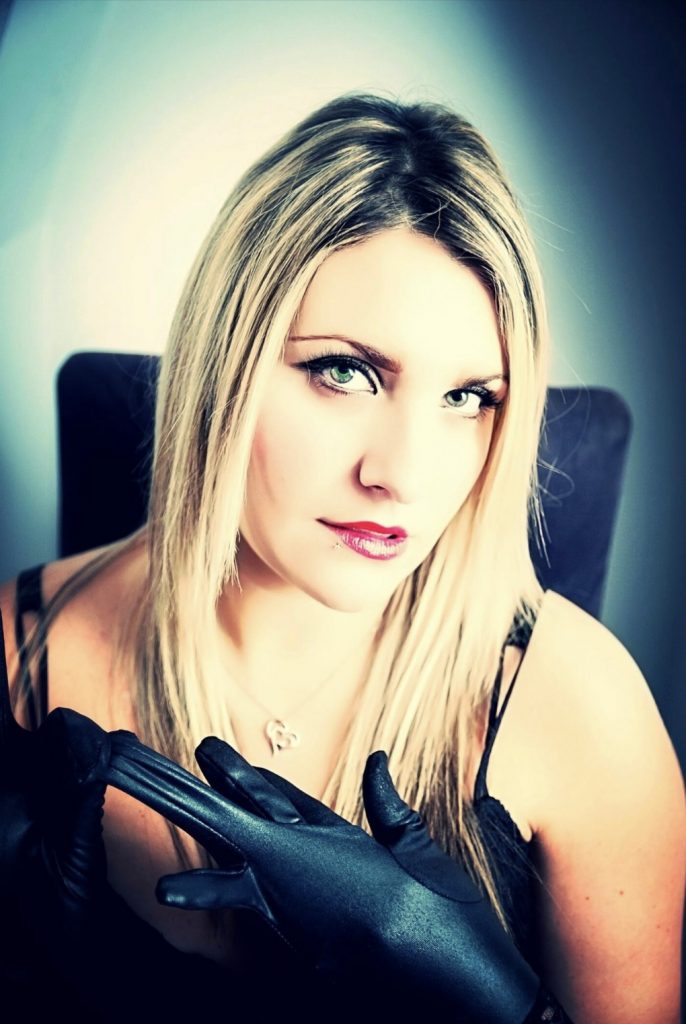 Can you tell us about your sex ed experiences and qualifications? Especially regarding hypnosis — one of your areas of expertise — how do you balance care with safety?
I have my Bachelor's degree in education, which I received in 2007. I didn't start my role as a BDSM and sex educator until I had been in the kink lifestyle for many years, honing my skills with the goal in mind to become a successful alternative lifestyle educator.
I've taken hundreds of classes and training courses with professionals in many fields so as to build my knowledge base for my practices. One course in particular was with Renegade Hypnosis, and I've also studied in courses with Jay Wiseman and Society of Experimental Trance. I also have training and certifications with hypnotherapy, transpersonal, interpersonal and NLP. Being a Dominatrix since 2001, I've gained a lot of hands-on knowledge and experience to help people live a more fulfilling sex and/or kink life.
Regardless of what type of session I have with someone, safety and consent are always my top priorities. This is especially true with hypnosis since you are putting someone in a trance, altering their ability to effectively give consent. I have extensive conversations and negotiations with someone about what they are looking to achieve, their expectations and any challenges they feel may hinder the experience. Putting parameters around the hypnosis is important for me. For instance, if someone is asking to be more uninhibited sexually, I make sure to emphasize that the changes will be felt only when it is safe for them to embrace it.
For my own personal safety, I have rituals in place to ensure that I am not taking on a client's emotions, traumas, experiences and so on. This can mean cleansing myself after with crystals and herbs, making sure I have nothing else scheduled afterwards or listening to calming, feel-good music.
I just finished teaching my Cannabis, Intimacy, and Kink class for @KinkEvents_. I am feeling good! I realized I haven't posted pictures in a while and I thought you folks might be missing my face😋 pic.twitter.com/4ENj5MDLKA

— 𝐌𝐢𝐬𝐬 𝐌𝐚𝐜𝐤𝐞𝐧𝐳𝐞𝐞™ (@MissMackenzee) April 18, 2021
What are some of the best aspects of working online?
Being a BDSM and sex educator, one of the best aspects of working online now is that I get to connect with students all around the globe. I have a few regular attendees in my classes that are from Australia, Poland, Ireland and other countries that I may have never been able to reach. In that same realm, I've been able to work with other adult performers on building their brand and businesses. I was working primarily in the Philadelphia region for years, but now I'm able to reach people outside of the local community and help people that I really respect.
Text domination has brought a whole new level of awareness to the depths of my creativity. It has also been a really amazing way to become closer with my regulars as well as new clients before they are able to come see me in person.
I've also expanded my business to include three more revenue sources – "The Kink, Intimacy, and Cannabis Lounge Podcast;" The Crafty Goddess Gallery, which is resin BDSM toys and self-defense tools; and an education program connecting with other educators all over the world.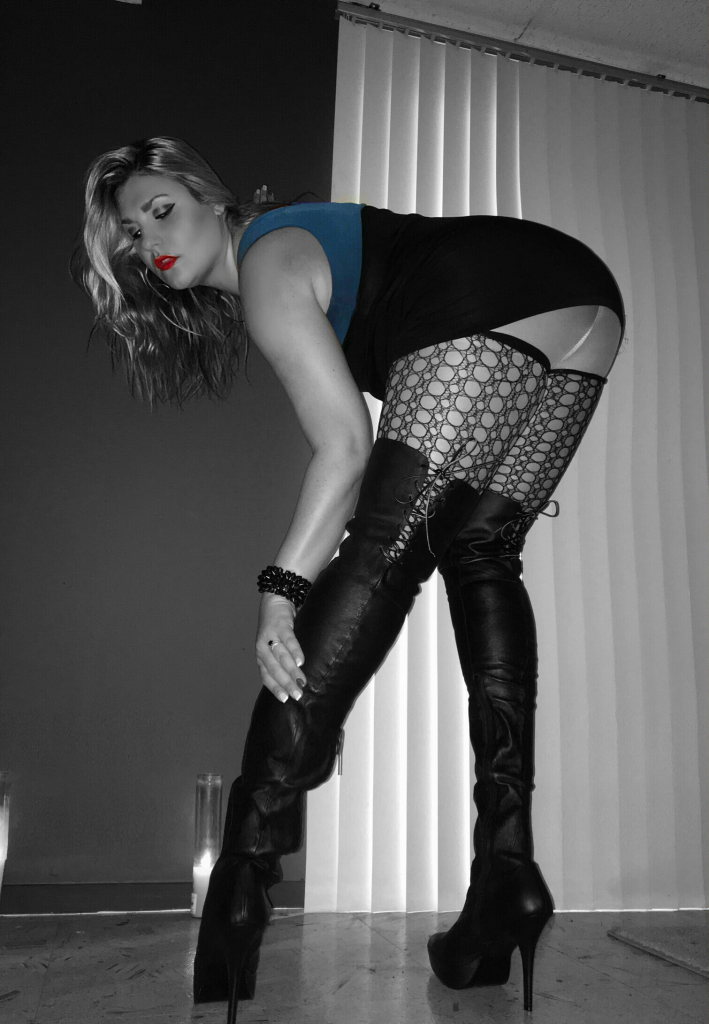 Can you tell us more about your podcast? Specifically, how do you see kink, intimacy and cannabis intersecting in a meaningful way?
The podcast is something that my personal 24/7 submissive and I started because we are avid cannabis consumers and advocates who aim to dismantle the negative stereotypes associated with it. It was also a really amazing way to connect with other folks in the middle of a global pandemic. We wanted to give people a place where they can learn while having fun.
Our lives and relationship are deeply rooted in kink, so we talk all about BDSM and alternative lifestyles, intimacy and connection, spirituality and the many benefits of Mary Jane. A diverse mix of guests, including but not limited to sex therapists, doctors, adult industry performers, international sex educators, and cannabis influencers, come together to have thoughtful yet entertaining conversations.
The three aspects of the title intersect in a meaningful way for me because they are all ways in which our minds can really open and speak to the human experience. As someone who has anxiety, PTSD and a pain disorder, cannabis has been magical in alleviating symptoms associated with them. It has allowed me to be more present when engaging in kink and/or other forms of intimacy. The three are a huge part of my life, so why not talk about them together?
You RTed this, and it's a spot on sentiment in my view. In your view, what needs to be "undone" about how we (conventionally) think about masculinity and femininity? Is there anything that's "correct"?
Part of my thinking in sharing tweets such as that is dismantling the ideas that support a gender binary because I've experienced folks of many different identities. It's an antiquated way to think otherwise. I don't believe that everyone needs to fit in a box with a label on it. People should be able to be whatever they want as long as it is not causing harm to others or themselves.
As a feminist, I believe that the conventional way of thinking of masculinity and femininity is extremely limiting and dangerous as it hinders a person to fully embrace who they are or could be.
The only way I can think in terms of anything being "correct" is that I do know people who identify as male Dominants or female submissives. There will always be folks who fit the standard gender roles, but the trouble I find is when society shames those who don't fit into them.
*applies lipstick*
*snaps rubber glove* pic.twitter.com/1pyTdcqrLk

— 🔗MistressOphira.com🔗 Toronto Dominatrix (@notoriousMissO) February 26, 2021
Outside of work, what are you most passionate about?
It seems that most things I'm passionate about, I end up making a career out of it. Even my crafting has turned into a money-making venture, which I'm very grateful for — though I will say that I have a deep love of traveling, music, theater, good food and puppies, especially my baby.
If you could change one thing about today's world, what would it be and why?
There's actually two things that come to mind: the negative stigma surrounding mental health and the way in which sex workers are viewed by society. A couple of these statistics from NAMI (National Alliance on Mental Illness) really hit me:
1 in 5 adults experience mental illness a year
44.1% of LGBTQ+ folks experience mental illness a year 
Mental illness tends to be an invisible illness so the stigma surrounding it is often one that leads to people being dismissed or not believed so seeking help is more challenging than if they had a physical ailment. By changing the conversation around mental illness, we can create a safer space for people to open up about their struggles.
As a sex worker, I feel almost dispensable by society because of the way they portray the industry and people's "moral" standards. It's only until fairly recently that the media in all its forms has started exploring the world of sex work in a more positive way which is something that I hope continues to build over time. It's the world's oldest profession for a reason.
Find Miss Mackenzee on Twitter at @MissMackenzee.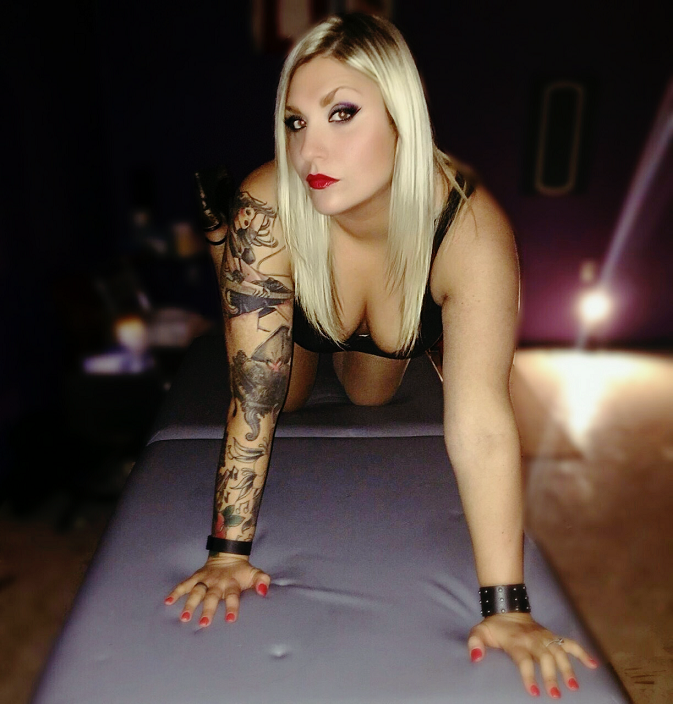 —
Erika is a sex positive people watcher (and writer). Email her at erika@ynotcam.com.