"I am actually from the boring little state of Iowa," Devyn Reign shared with YNOT Cam. "I've lived here my whole life outside of one amazing year in Arizona, and I would love to go back."
Then she told us something alarming (jk): "One fact about me is that I'm a die hard Ravens fan — I bleed black and purple, but the doctors say I'm fine!"
Reign, who has a lovely sense of humor, has been working full time on cam for four years now. Read on to learn more about this content creator, who's anything but boring!
—
YNOT Cam: What prompted you to begin your career online? 
Devyn Reign: Before I was a performer, I actually worked full-time as a manager in retail, though I had worked in customer service, sales and IT.  Beginning my career was actually quite the process.  I was working full-time in retail and going to school full-time to become a family attorney. I began looking for something I could do at home to get more time with my minis — my kids. I was so tired of having to go in on nights and working all day on weekends.  Webcamming came up in the search, Chaturbate specifically. It actually took me six months of research and planning to pull the trigger.
The day I signed up was the day I walked out was the day I was passed over for a promotion.  I've never looked back!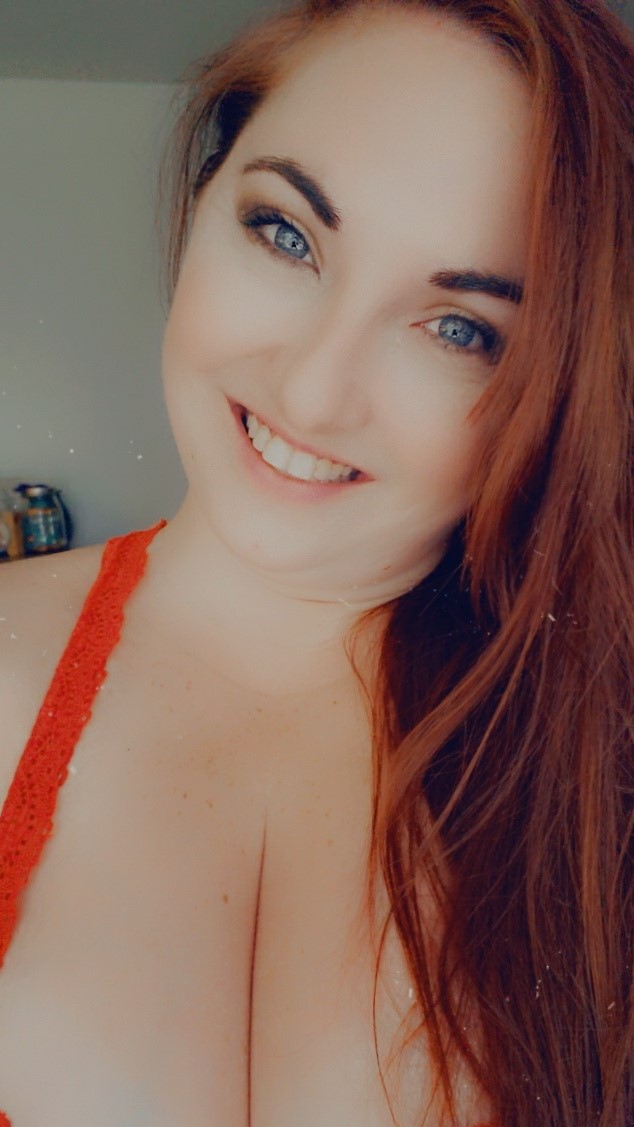 What are some of the best things about working online? 
The best thing about working online is all the freedom you get. You choose your schedule, your platforms, your layouts. You have the power to say what will and what won't happen. The best thing about being is sex work in general, though, are all of the amazing people you get to meet along the way. From your fans to fellow sex workers to different companies you can work with, it is such an uplifting community.
After four years, I'd say my biggest observation is that making your business your own by bringing your personality to it, creating a space that makes you feel safe and by making decisions that make you happy will make this the best career you could ever have.
Below: That previously mentioned sense of humor!
When you put your shit on a timer but are allergic to looking sexy..💀

The results: pic.twitter.com/aGmRdHTuKi

— devynreign.com 💖Devyn Reign💖 (@devyn_reign) April 5, 2021
I saw on your blog that you will not be continuing with OnlyFans in 2021. Is it fan sites in general that are the issue, or just that specific site? 
Oh Onlyfans… There really is so much I could say, but I'll just say it wasn't for me and my brand. I have a really hard time staying with companies that aren't there for me. I had so many issues with them — crashing, not posting queued content, giving out free subscriptions — I'd say three subscriptions and I'd end up with 6 or 7 new free subscribers — and it honestly didn't grow much for me. Seeing that the craze of OnlyFans started reaching mainstream, they just seemed to sweep us sex workers under the rug in my opinion. I started seeing more and more problems coming from other models as well. So, I said goodbye.
It is still there. It just doesn't have any content and is free. I am extremely lucky in that I can look at any company I'm working with and if it isn't making me at least 25% of my overall income, or a site I truly enjoy, I can walk away and not think twice. I may not be a top earner on a site, but if a company can see my real problems with receipts and shrug it off, well, that is super problematic in my opinion.
OnlyFans really isn't the only site like this, but with sites like ModelCentro or AVN Stars for instance, why stay with a subscription site that doesn't care if they are handing out free subscriptions? It was really just a pattern of having problems and them not solving them mixed with them very obviously trying to shut out sex workers.
You are very active and vocal about industry issues negatively impacting the cammunity. Why do you think it's important for models, performers and content creators to be aware about these types of issues in the industry? 
I think it is super important for models to be aware of all the changes and issues affecting any aspect of our field of work. You may not have content on PornHub but having all the major card brands no longer working with the site shows how easy it is for them to stop payment on any site them deem unfit. You may not have an Instagram, but the censoring and easy deletion of profiles, shows how much we are over judged and super harshly just for what we have chosen to do for work. The list goes on.
Sex work has always had a certain stigma to it, not matter what area you were in. I feel in the past few years it has almost been amplified. We are being attacked daily, being put under a microscope for our decisions. I started my journey four years ago — I have never looked back, and I have never been happier. We work really hard to just "be" and fighting for our validation in this being "real work."
Sex work is continuously changing, and I have real hope for the furture that we can come together and fight for the rights we should have regardless. No matter which area of sex work you are in, these issues affect all of us. And to be honest, once one change happens like the card companies pulling from PornHub, it makes the next change that much easier for them to make.
Take the time to stay current on everything happening in this industry and find ways to stand with your fellow sex workers!
Hear our voices and let us fix this!

Don't let @Visa @Mastercard & @Discover censor our voices!#VisaVictims #MasterCensors@missmarymoody @alanaevansxxx @gingerbanks1 pic.twitter.com/80s8850WlG

— devynreign.com 💖Devyn Reign💖 (@devyn_reign) December 18, 2020
When you are not working, what are you doing? 
Outside of work, I'm usually baking or reading. I find both very relaxing and clears my brain. I also spend a lot of time cleaning and organizing. During fall, you'll find me more often than not watching football. If I get a night away from home, I love shooting pool, bonfires, going to dinner with friends. I am a very boring person outside of work, but I find that all of these have helped keep me sane.
I would definitely say I'm more of a home body, even before the pandemic. And of course, most times I'm off screen it's filled with activities of my minis.  They hold a lot of my time outside of work, and I love being able to create my own schedule that allows that.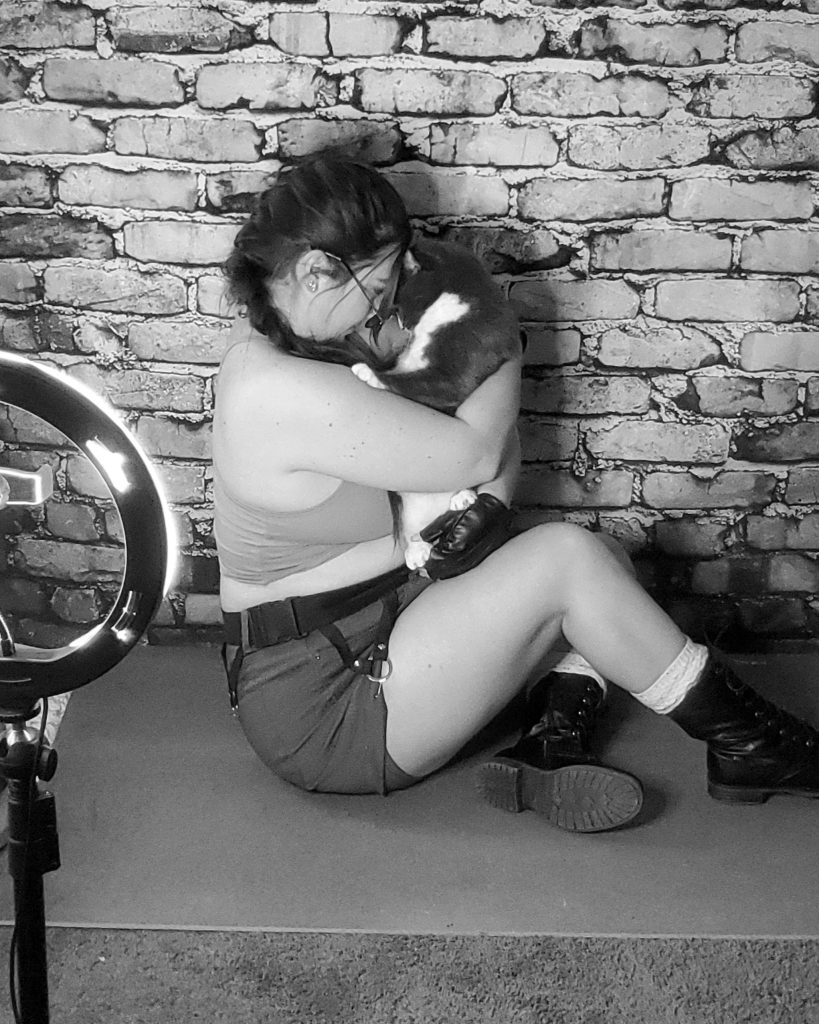 If you could change one thing about today's world, what would it be and why? 
Do I only get one?  Well, if I could change anything about today's world, I would start with erasing the stigma sex work has and decriminalizing this industry. We all deserve to live in a world where we feel safe. I was really hoping that with COVID and more people finding online sex work — whether through OnlyFans or other sites to help with bills, or as fans coming to these sites while home more — we would have a stronger voice from those that now see it is extremely hard work, but I feel like the battle has only gotten worse.
I just encourage you to continually find ways to help your fellow sex workers. We are all in this together and stronger beside each other. The stigma may always be there, but I for one am super proud of myself and all sex workers for what we accomplish every day!
Find Devyn Reign on Twitter at @devyn_reign.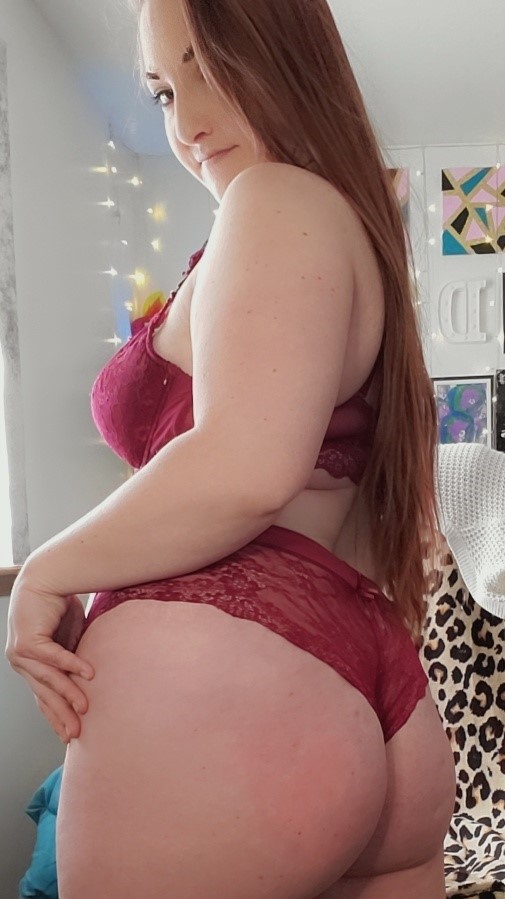 —
Erika is a sex positive people watcher (and writer). Email her at erika@ynotcam.com.