Julia Epiphany started her professional career in the adult industry back in 2019 when her first photoshoot for Grooby was released. Prior to that, she'd been posting amateur clips to Pornhub. Then, once her first photoset was released, she started camming. The rest, as they say, is now history!
Currently age 45, Epiphany has accomplished a lot in her career thus far – including being nominated for a YNOT Cam Award, her first community nod, back in 2019 – as well as in her Information Technology work that came before.
Born and raised in Montreal, Canada, Epiphany has done a lot of traveling in her life, both within Canada and abroad, but she's only ever been a technical resident of Montreal… Expect that given her decades-long experience in technology, one might say she's actually a denizen of the world, just digitally.
Let's learn more about the extensive and complex experiences of Julia Epiphany!
—
YNOT Cam: What prompted you to begin your career in the online adult industry?
Julia Epiphany: Before I started in adult, I had worked for a few decades in Information Technology as an entrepreneur and also employee, and a great deal of that was online. I've done a lot of work in tech, even started a project about nanotechnology! But all throughout those years I had always been involved in a kinky or "fetish" lifestyle, so really when exactly the moment was that I decided to start modeling is sorta vague.
I will say though that becoming a porn star or adult entertainer had always been a dream of mine. The overall timing was just right back in late 2018, so I definitely jumped at the chance — who wouldn't? Whether being a model and performer today categorically means having to engage actively online or not I suppose is debatable.
As porn stars, we shouldn't have to be world-class network engineers and endeavor to build yet another Internet from scratch every few years just to embrace our sexuality and connect with our millions of fans around the world. Then again, for any technology to succeed, it categorically needs to accommodate sex work or it will be lame, and I use the term "lame" both colloquially and literally. You could even estimate how long a medium or platform will last by how well it treats sex work and sex workers, both in general and in particular.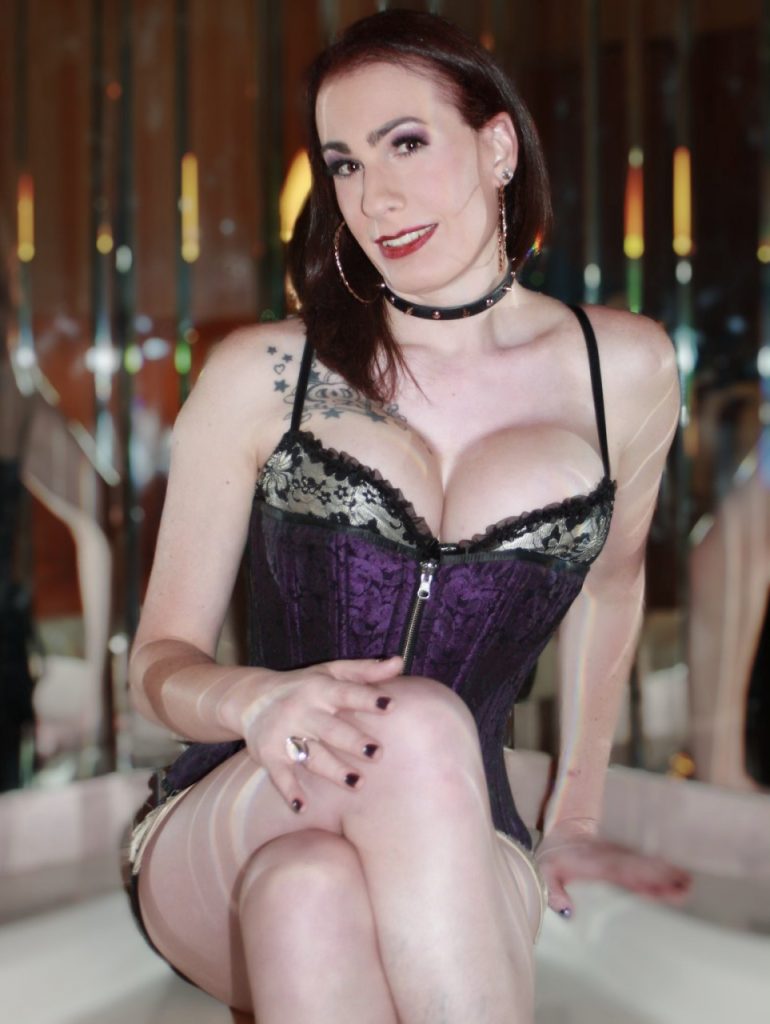 What are some of the best things about working online in adult?
I'd say working as an adult entertainer online the big highlight is definitely how quickly money can be made in a short period.
Working as an Infotech consultant, sometimes the money is a lot slower, but as a cam model or with fan sites, getting tips or subscriptions can be very lucrative in a very short period of time. The challenge with that is that it can be a very temperamental source of revenue, which to be honest does also absolutely happen outside of the adult industry, but it's not necessarily any easier with adult work.
You have a whole other workspace on the interwebs as Julia Greaven. Can you tell us about that? 
I absolutely have other Internet projects and properties that I maintain in addition to sex work. Since I started relatively late in my career, I couldn't really just delete everything since all that represents a ton of work and my own history as a professional and entrepreneur.
I think it's important that we all keep some sort of presence online that isn't exclusively porn related, since we all have people in our lives that love us but don't necessarily want to see us performing our scenes. There is also the concern about adopting the "Planet Hollywood" mentality where people are only known as their stage personalities. The trend these days is for everyone to be on the Internet at a very young age, and we need to make sure becoming an entertainer of any kind — including porn stars — is never presented as an "either/or" option, as though in order to become an adult entertainer online you'd have to somehow "forget" all the other things that made you who you are.
My company POPNT.CA and the predecessor POPNT.COM — I have both of those companies as part of my professional portfolio. POPNT.CA was incorporated as a sort of production company to compliment my work as Ms. Julia Epiphany, and POPNT.COM was a project I started back in 2001 to popularise nanotechnology. I still maintain both of course, but things got very complicated mid-2019 when some funding I was promised suddenly evaporated, and the related reasons are still unresolved so I can't get into the details about that. But anyway, that's the background behind my vanilla and mainstream projects and why they're so dear to me, just like the Albert Einstein page I founded.
I will say though that my passion about nanotechnology continues through to my career as a sex worker. There are lots of reasons why everyone, including sex workers, should learn about nanotech and understand how and why it might affect us. Nanotech can be described to include the future of special materials or medicines, for example. So in the sex industry we can benefit from things like toys made from materials that are easier to clean, lubes that are gentler or more ecological batteries. All those topics fall under the scope of nanotech research.
Here's the original compared to the the filters I added, which do you prefer? pic.twitter.com/O26zlXGr57

— Julia Greaven (@JuliaGreaven) August 14, 2020
You speak so many languages! Is it helpful in terms of interacting with friends and fans online to be able to connect with more people in one of the three?
Being multilingual is an absolute joy! It's not easy, but I do encourage all my fans and colleagues to embrace other languages as often as possible. My native language is English, and Montreal is in an officially unilingual province Quebec (written Québec in French), and I have relatives from Spanish-speaking countries. I've found that the three languages compliment one another very well, and even though language can be a delicate topic depending on the context, I would say there are far more benefits to learning other languages than there are drawbacks. These days I find English to be the easier language to engage with my fans, but who knows maybe my Spanish or French fans will become my main source of revenue and I'll shift to one of those two languages.
Even knowing a little bit of another language can really help to lower cultural barriers when meeting new people or fans and even lets us learn more about our own language regardless of which. Languages all borrow from each other, and today English is the dominant global language but 100 years ago it was French and maybe in another century it'll be a different language.
The key to learning different languages is to be forgiving with yourself. Let yourself play with different sounds or ideas, and be careful to be respectful about it instead of making fun of people who speak that language. It's a lot of fun and gives you a different perspective on life and culture around the world. Aloha!
Julia Epiphany Authors New Column Edition on AIP Daily https://t.co/OG1wM9or5O via @YNOTdotcom cc @aipdaily pic.twitter.com/ucAJL8O4MI

— Ms Julia Epiphany 🔞 (@MsJuliaEpiphany) April 14, 2021
Please (please, please!) tell us more about playing competitive badminton!
With pleasure, it's my favorite sport that I'm only sorta mediocre at! Playing competitive badminton has been a passion of mine for decades, although I've never been very successful as a tournament player. I've always played it as a way of keeping physically fit rather than to earn accolades, although I did earn my highschool VIP one year! The difference between competitive badminton and backyard badminton is similar to bike riding versus being a cyclist: the former is very leisurely and basically a convenient way to get around town, the latter is gueling and requires years of training and discipline.
Badminton is the only sport I've ever been any good at, although as I've said before I'm by no means the world's most talented badminton player. But yeah if you want an easy way to get me in top shape in a very short period of time, point me to the nearest badminton club! It's a great sport and it can be played at any age, and it's the fastest raquet sport if you can believe it. I have a lot of respect and love for that game and I hope to play it for many years ahead.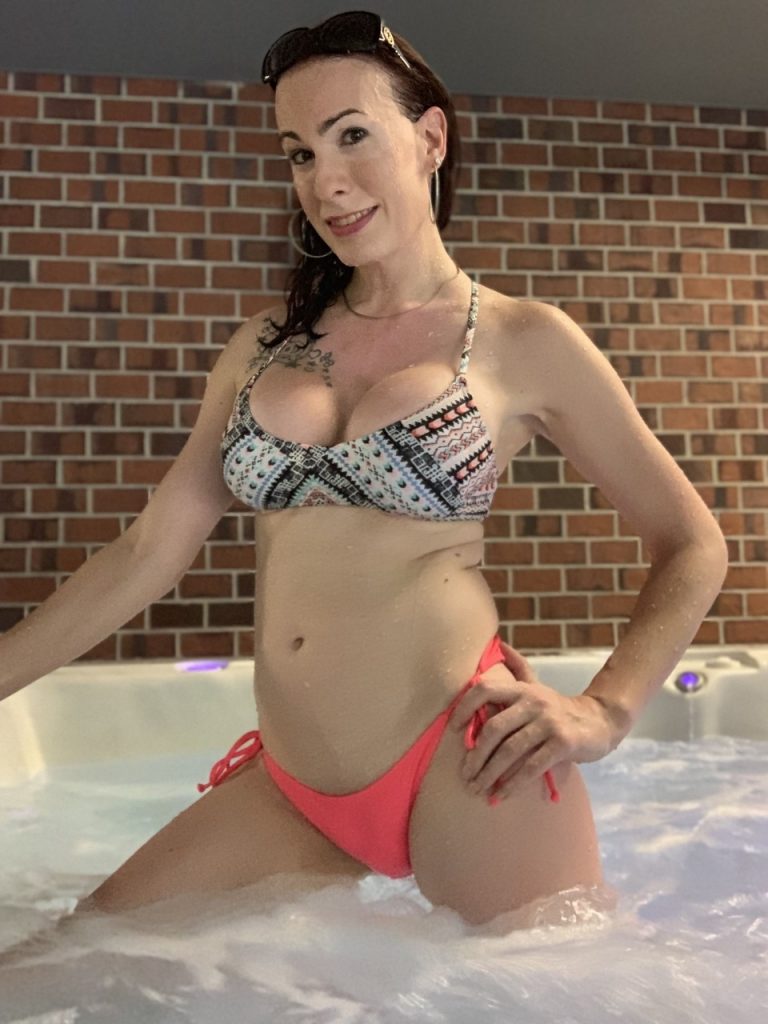 Outside of your career, what are you most passionate about?
Gosh I have so many passions, it's a long list! I do definitely love to travel, visiting other cultures or cities always awakens my inner curiosities. Of course that goes hand-in-hand with different foods, which is absolutely another passion of mine — international cuisine that is, fusion-style cuisine as well. Leisure reading can be fun too, regrettably I never get around to reading books these days but even just fipping through a magazine or surfing the Internet randomly can be really enjoyable. Listening to music, or local radio is also great for the soul, even watching television from time to time.
I'm such a romantic, honestly I could fill this entire interview about stuff I'm passionate about!
If you could change one thing about today's world, what would it be and why?
Today's world relies too heavily on electronic documents, and we have somewhat forgotten the importance of the printed page. Saving the trees is a concern, yes, but I feel that people often underestimate the importance of having a tangible printed page in your hands that you don't need a computer or device to look at, one you can see unassisted using only your naked eye.
A printed page can potentially last hundreds or thousands of years. There's no electronic format on the planet that can make that claim, and there never will be.
3D printers are fun but that's a different topic altogether, they're nowhere near as useful as being able to print a picture or document.
If you don't have a printer, go out and buy one and print things that are dear to you: a few of your favourite pictures of yourself, for example. And get a laser printer — They're just as inexpensive as ink cartridge printers but last way longer.
Find Julia Epiphany on Twitter at @MsJuliaEpiphany.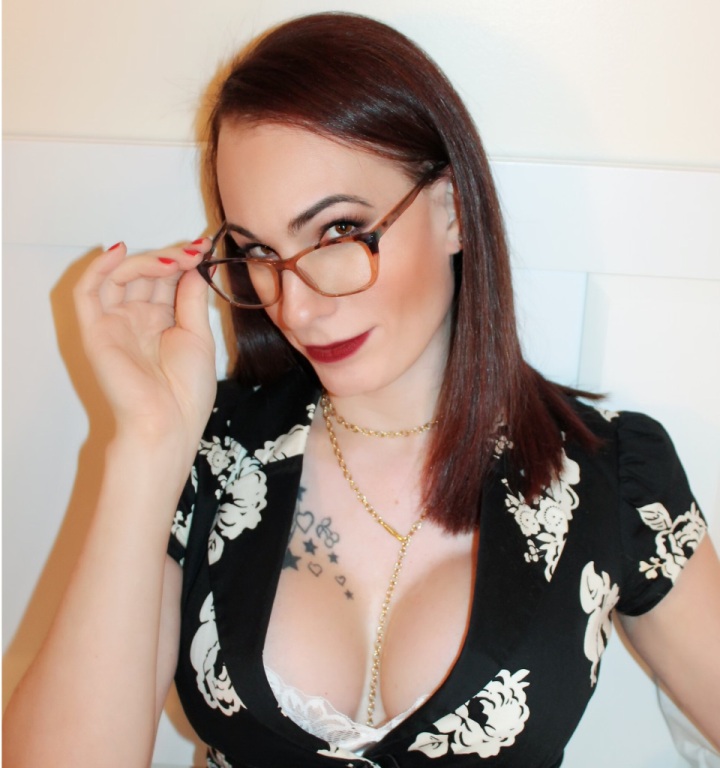 —
Erika is a sex positive people watcher (and writer). Email her at erika@ynotcam.com.