The name "Belle Dejour" comes from the book Secret Diary Of A London Callgirl, which spawned a successful British spin off series of the same name. The story follows a woman named Belle, who lives a double life, telling others that she's a night-time legal secretary when in fact she's a successful high-end escort who loves her work.
You can understand why in this context, the Belle Dejour you'll get to meet here, took the name.
Our Belle Dejour is a high-end cammer who also loves her profession. However, this working girl doesn't have to hide anything from anyone and enjoys being in the spotlight. One of the funniest transgender cammers out there, Belle is one of the stars and creators of The Golden T-Girls a hilarious Nerds of Porn parody based on none other than The Golden Girls.
A successful cammer and TEAs nominated performer, with a legion of fans who love her, Belle DeJour (which means "beauty of the day" in French) not only starred and created The Golden T-Girls she also wrote it, so she's talented to boot. Recently released by Nerds of Porn, I thought it would be the perfect time to get the inside scoop on it from this "beauty of the day."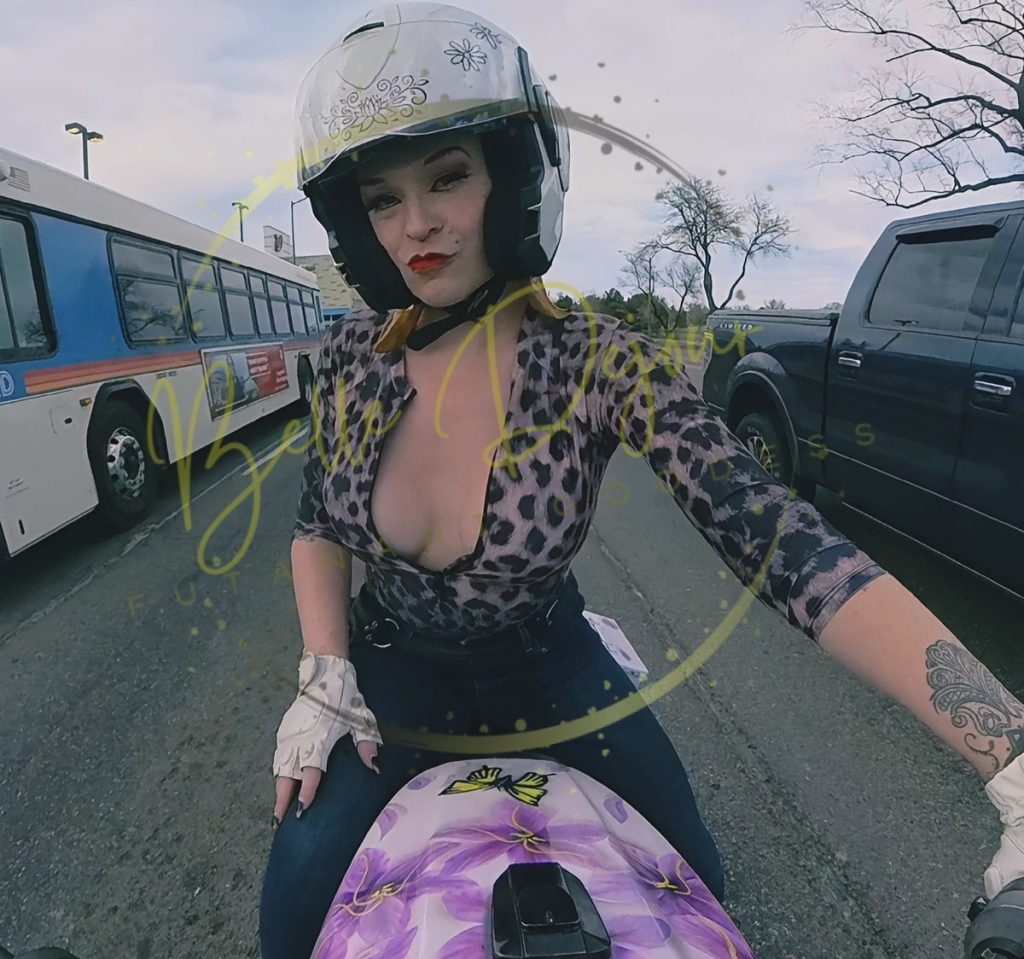 How did you get your start, and what brought you to camming?
I got my start by literally just jumping in.
I worked as a sous chef, and I started camming the morning before my shift. I'd go in to work, a small foodie driven place, all dolled up. The executive chef, my boss, once asked me "why are u always walking in here looking like a hoe?" My response was: "Dress for the job u want!" and everyone erupted in laughter.
What brought me to camming was a combination of my exhibitionism and the capitalist drive for more wealth that we're all low-key brainwashed into obsessing over.
What do you love the most about camming?
I would say the independence.
I have ADHD and likely ASD given my demographics. After I was diagnosed in the mid 80s I never really felt I was a good fit for anything "normal." I picked "chef" as a career because I like the art of food. I'm all about the multitasking and overstimulation that comes with the job. Also, you get free meals, and since they pay you just enough to stay, sometimes that was my only meal that day.
Now my days are at my discretion, and I couldn't imagine going back.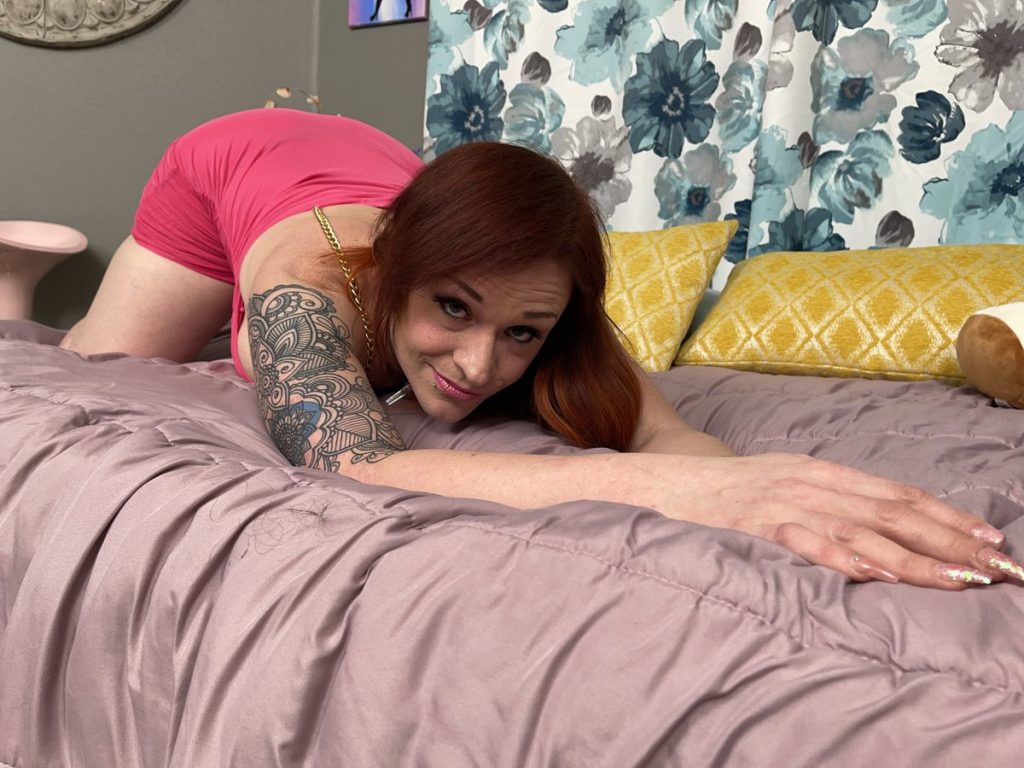 What was the most fun part of working on Golden T-Girls for Nerds of Porn?
Omg well, that was my brainchild. I've always loved what The Golden Girls was. Queer folks and mature women, intersectionality and solidarity. Older women weren't getting work and queers weren't either. And The Golden Girls showed the world it could sell.
For the show, I wanted to start with an earnest attempt to do a legit porn version of that. It won't be the only Golden Girls. I have some improvements I would like to make. But honestly the best part was getting everyone together, writing it with Penny Pettles and brainstorming it with Adam from Nerds of Porn. Without the two of them I know it never woulda happened.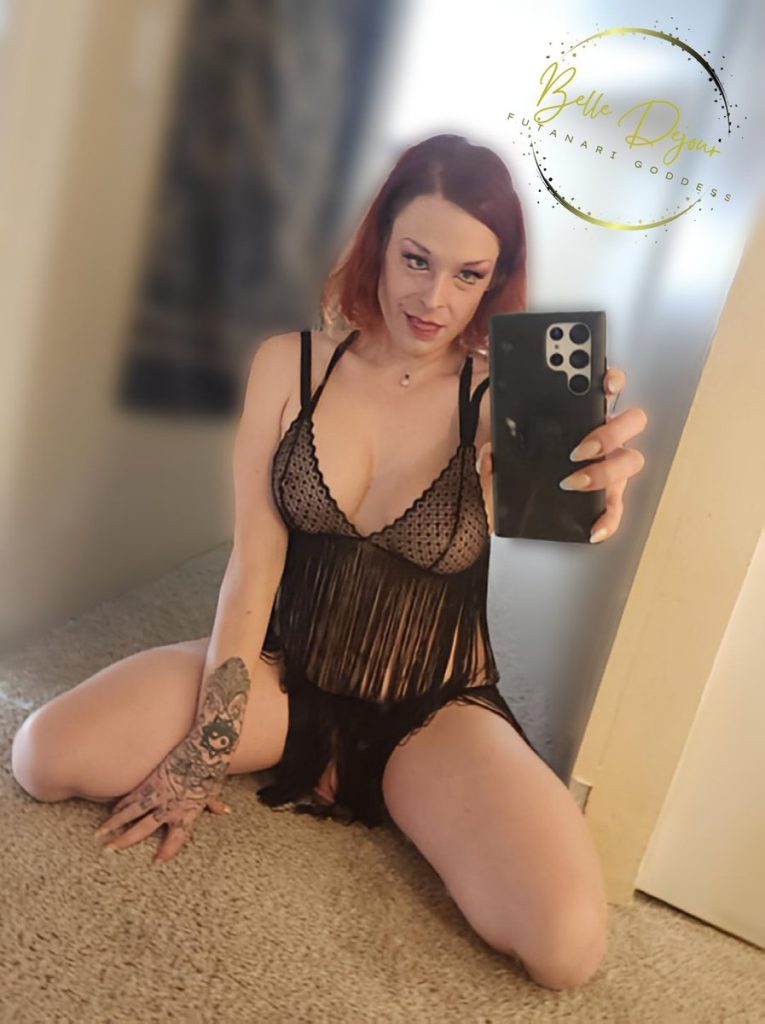 Shout out some of your inspirations and tell us why.
Right now, I'm obsessed with Izzy Wilde.
The girl has like classic acting chops. A third of the time I think she's doing Norma Desmond from Sunset Blvd. If I could have half that confidence I'd be set. Also, we both have yin-yang tattoos and I think that's nifty.
What are your goals for the year?
My next project is A Christmas Carol parody and if I can get past my executive dysfunction I'll have it out for Xmas. No spoilers but if my Scrooge parallel gets noticed by who it's parodying… oh the world will know about it.
Follow Belle on her Twitter @BelleDeJour418, and Instagram @BelleDeJour418. She also uses the screen name @BelleDeJour418 on all other social media. Further find her on Snapchat @belledejour777 which she shared is a place for personal connections for her and if you're interested in joining her live shows, head to Cammodels @belledejour.
—
Alyssa Collins hails from Minnesota, where snowy days were the perfect excuse to stay warm inside and write. Over the years, she turned that joy into a career and has authored numerous articles for various publications (under pen names). Email Alyssa via alyssa@ynot.com.