It's no surprise that OnlyFans has blown up within the last year, due largely to the current Coronavirus pandemic. Now it seems as if everyone has an OnlyFans.
Founded in 2016, the site holds content from individuals looking to monopolize on their social media following, including creators who post NSFW content. OnlyFans was started with the idea in mind for social media creators to use their expertise in order to start making money off of their craft. While the website does have creators who post non-pornographic content, such as fitness videos and cooking tutorials, the majority of the website are sex workers looking to sell their services. They even have a referral program that users can take advantage of to make a profit off of anyone who joins via their link.
Free vs. Paid: Monopolizing Your Content
One of the good things about the website is that the user has several options when it comes to making money. Creators can choose to set a monthly subscription price or choose to have the subscription be free. Other ways of monopolizing your content include pay-per-view posts, where "fans" can decide which posts they want to purchase, and tip buttons. There is also the option to send a PPV (pay-per-view) direct message to everyone who follows you, to which they would have to pay to view. With there being several options to make money, the decision then needs to be made on which route would be the best to go. 
Penny & Rainbow, a duo in the top 29% of all creators, chose to go the paid subscription route, as well as post PPV content. For the monthly subscription price, their subscribers will receive daily photosets and multiple videos a week, which for them averages out to just cents a day. They used to include longer videos in their monthly subscription but after deciding that the time put in to make the videos was not worth it for what they were charging per month, they decided to charge extra for those posts by making them PPV.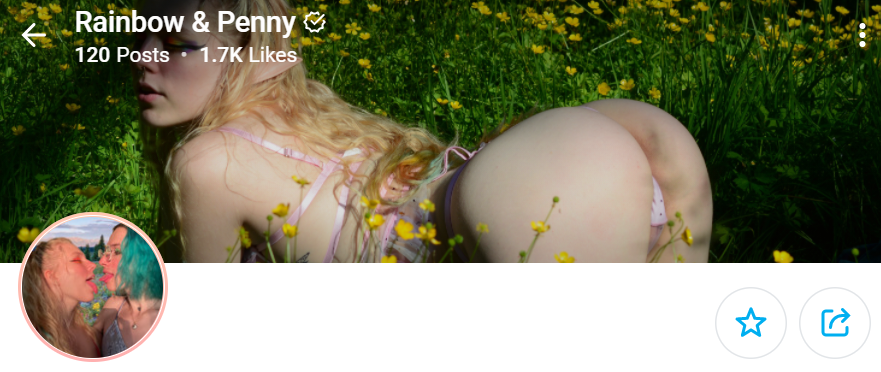 Is the Website Safe and Secure?
With over one hundred million registered users around the world, including over a million creators, it's no secret that OnlyFans is one of the largest subscription based websites for content creators.
Raven, a Scotish financial dominatrix, stated that she rarely uses OnlyFans anymore and says that is is "the worst platform ever." She told YNOT Cam that it is a good platform for verifying individuals who want to sell their content, but there is not much safety. OnlyFans claims that they are a safe and secure website, but that only goes as far as your sensitive information like name, address and financials. While making sure users credit card information doesn't get passed onto others is great, there doesn't seem to be much security for creators and making sure their content doesn't get into the hands of those who haven't paid for it. Raven stated that "there is no security at all" and that "anyone can screenshot or screen record your posts." 
While it may be easy for someone to screenshot or screen record your content, creators can make it harder for those people to repost that content to other sites and claim it as their own. OnlyFans does watermark every photos and videos with the creators URL, however, the text is small, and with it being in the corner, it would be easy for someone to crop that out.
One suggestion then is to watermark all of your content, in a way that would prevent anyone from cropping it out, before posting it to the website.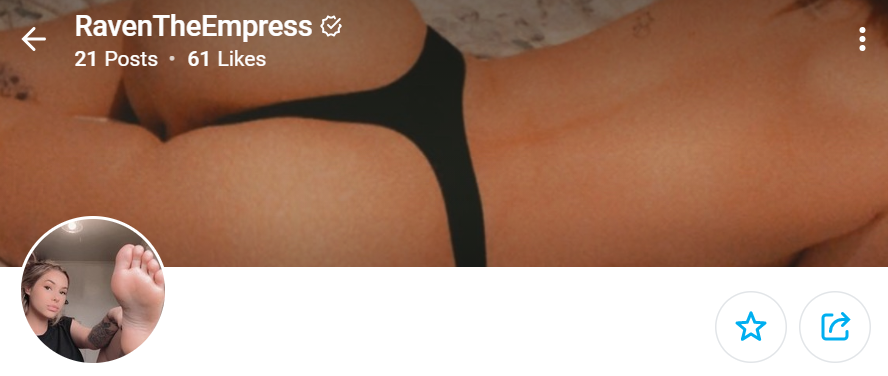 Marketing Your OnlyFans Content
One of the biggest downsides to OnlyFans, especially for those that are new the sex worker business, is that you cannot grow within the website. In order to drive traffic to your page, you need to market yourself outside of the platform and use other social media accounts to promote your page. That can take a lot of time, energy and consistency in order to get subscribers to pay for your content.
For Penny & Rainbow, this is one of their biggest issues with the platform. They stated that even though they have had their OnlyFans page for a while, the website is better for those that already have a fan base. 
As a customer on OnlyFans for the last two years, Baba told YNOT Cam that he has has an average experience with the website. Although he has had no issues on the platform, he wishes there was a way to filter what you're looking for so that it would be easier for him to find his "dream girl." After being a long time customer, he has noticed that the competition is heavy on the website for sex workers and that creators need to do a lot of marketing outside of the platform in order to get subscribers. 
Is OnlyFans for you?
The bottom line is, if you already have a large social media following, then it will be easier for you to get subscribers to buy your content. If you are starting from scratch and you want to monopolize your content quickly, then OnlyFans may not be the best platform to start out with.
Just keep in mind that if you do have a small social media following and you want to grow on Only Fans, you'll need to do a lot of marketing, which will include a lot of consistency. If you post consistently on OnlyFans and to your other social media accounts and you have patience, then all your hard work will eventually — hopefully — pay off!  
—
Ava Rose is a 420-friendly lingerie model and adult content writer. Find her on Twitter @Ava_Rose420 and email her via ava@ynotcam.com.