"I've been in the industry 18 years and counting," Minnie St. Claire told YNOT Cam. "I am currently 36, and I'm Canadian, born and raised!"
"As a kid I played field hockey and touch football," she continued. "I used to draw my own comic book characters and played the alto saxophone in middle school. The boys hated me on the roller hockey team."
St. Claire went on to share how she got into online content creation.
"Before I was a model, I was a high school dropout," she said. "I needed money that did not require a high school diploma or job experience. The social assistance system keeps you in poverty and if you happen to get a minimum wage job you end up being underemployed or underpaid."
"I had to get away from my abusive father and neglectful mother fast. Starting as a cam model was on the path of becoming a porn star."
St. Claire continued, sharing that, "In the start of my model career, it was becoming a top performer. I went to LA to shoot my first professional porn scenes. Early on I was camming full-time at home and trying to keep myself active in the conventional job market. I was working in call centers and I accomplished being for a paid government internship."
But the vanilla world loves to judge people who try to ride the line between sex and vanilla work.
"In 2008 I had a call center job that I enjoyed, but I got fired after a co-worker decided to visit my website at work and tell everyone he recognized me from my adult work," she shared. "Then it happened again when I was working at movie theatre for minimum wage $8.75 an hour."
Since then, however, St. Claire has expanded her reach and influence within the industry. She has been a featured speaker during trade shows, a guest on several industry and mainstream podcasts and was featured in a documentary about male cam models
"I'm the only black cis-female cam model in the whole documentary," she shared. "It aired on cable TV, DVD and video on demand."
Minnie St. Claire took some time out to share a bit more about her work over the last 18 years, as well as her current dreams for the future!
Autor's Note: See Minnie St. Claire's documentary appearance below.
—
YNOT Cam: What are some of the best things that have happened while working in online sex work?
Minnie St. Claire: The best thing about working online is that you can always reinvent yourself. There is so much freedom and flexibility. I found it very easy for me to branch out and make money in other areas online from affiliate marketing, where I am selling other people's products and services, offering my own coaching packages and selling digital products like a budget template or online courses.
And somehow I've magically found a healthy relationship. I've been dating my favorite male porn star. I would never have imagined he would be with me for 7 years and counting. It amazes me every time I'm with him.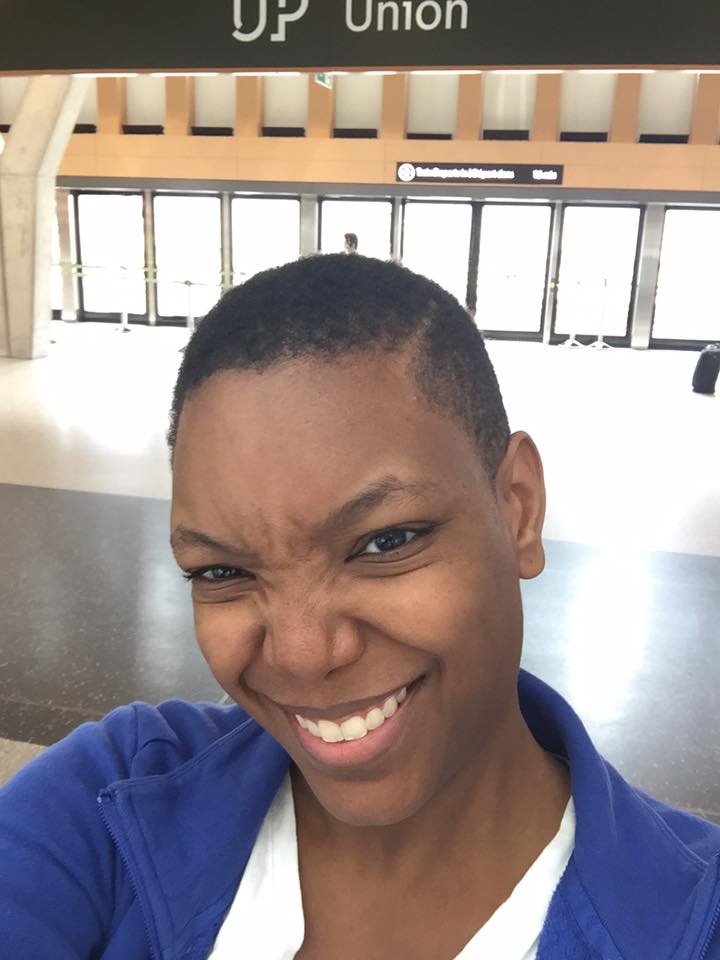 What about challenges?
What has been challenging is navigating my career as I get older. I know I want to do more than just be on camera and "model,"  so I've been considering going back to college so I can graduate with a degree. I've been extremely interested in accounting and finance. Going back to college will be a new life-changing experience, especially as college programs are super competitive and I struggle with an autoimmune disorder called multiple sclerosis. I've also been living with PTSD and bipolar disorder my whole life.
The longer I worked in the business, I started to internalize the stigma and it started to fester as self-hate. Once I became aware of it I had to think of creating another career for myself.
Another exciting challenge for me is growing my YouTube channel. I started off talking about working as a cam model. I started to grow a dislike for coaching though, so I had to change my channel niche to personal finance and documenting becoming debt-free. Now I am creating content sharing my personal budget, investing style and cash-flowing my college experience.
What do you think about the state of today's adult entertainment industry?
The industry is becoming very repetitive and becoming saturated. There is always a new cam site, phone sex site and content or clip site, and social media is always trying to shut us down and push us out. People have a constant negative opinion about the industry without having to work in the industry.
I'm constantly having people misunderstand why I am in the industry. The reality is I was a high school dropout, and I needed money that did not require a high school diploma or job experience. The welfare and disability social assistance system keeps you in poverty, and if you happen to get a minimum wage job you end up being underemployed or underpaid.
The world does not care you have worked in the sex industry. I've notice that if other models and performers are constantly in search of all things sex worker friendly, they will ostracize themselves out of opportunities and social connections. I had to start looking at myself outside of the job title adult performer, and I had to financially protect myself and financially support myself outside of sex work. I had to look at my professional career and keep ways I can be a lifelong entrepreneur without being naked.
I got tired of only being shown the way into the industry, without being shown a way out of the industry.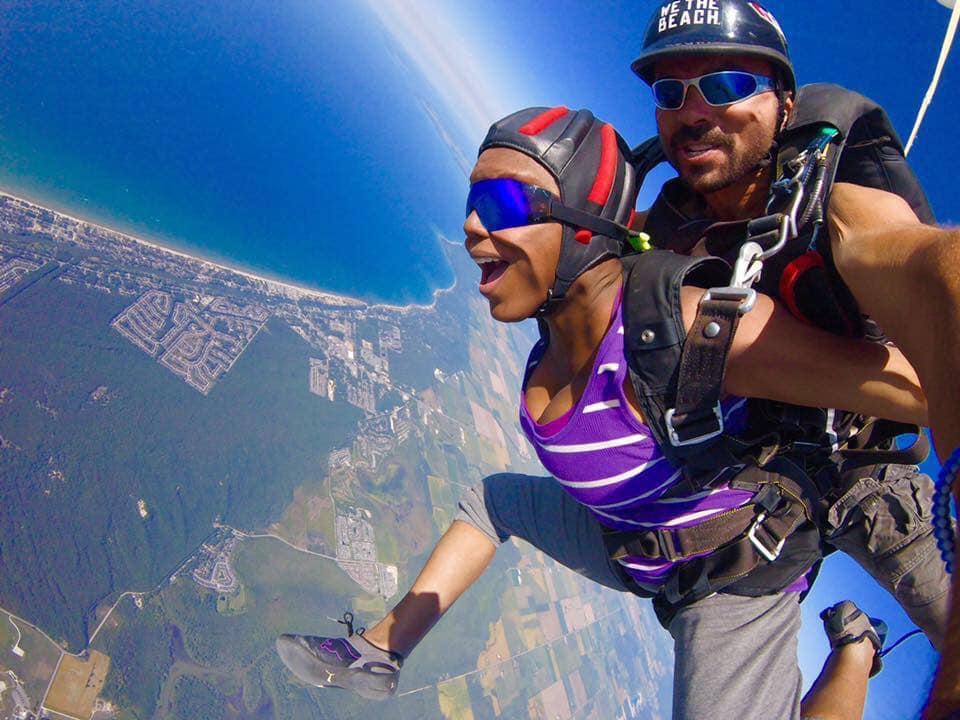 How has living with a mental illness and chronic illness impacted your work?
Living with a mental illness and chronic illness has impacted my life greatly. I can't do the things I used to do before my chronic illness. When I thought I was only living with my mental illness I had lots of ideas and energy. Now I'm living with a chronic health condition plus mental illness and substance use issues, and there is no definitive cure for bipolar disorder, post-trauma stress disorder or multiple sclerosis. I just have a lot of meetings and medical appointments, therapy, pharmaceutical drugs and new science experiments.
I try to stick to a routine that has flexibility. If I want camming to be a consistent income source, I need to maintain a broadcast schedule. I've experienced other ways of making money outside of camming, and I have to stay interested in other professional fields so that I can expand my opportunities, social circles and career options.
I have exciting ideas, but I can't execute all of them. I have to prioritize my energy to go with a realistic lifestyle. When I got my diagnosis of multiple sclerosis I definitely struggled mentally for a while.
In my 30s, I got really fearful about my financial future. I realized if I wanted to live well in retirement or give myself a mental health break, I need to be financially stable, create passive income and live life without borrowing money. I realized if I want to someday buy my first home, I would need to increase my income and keep it stable to maintain that lifestyle. I need to stick with going back to college and choose a degree that will create a second career and it has to have a higher earning potential so that I can live above the poverty line.
Just got myself a new business expenses 😂 life as a cam model 💰💗 pic.twitter.com/e7OSFD6aMR

— Minnie C. Riley 🦄💰 aka Minnie St. Claire🥳💰 (@MinnieCRiley) July 19, 2021
Your Twitter feed is full of positive tweets and aspirational messages! Do you strive to be a positive source of inspiration for your peers?
I've learnt that my experiences in life and how I've overcome them inspire other people. I share uplifting messages that remind me  I need to honor and be accountable to myself. I've done so much work digging myself out of many dark places. I do not want to go backwards. I want to live my best life and enjoy living on this planet.
What I hope is to remind people that they are not alone. There are support groups for everything out there, and everything in life is temporary so we must find a way to enjoy what we have and live with peace of mind.
The power to transform my life is in my own hands not the government's pic.twitter.com/q1q1YgI92F

— Minnie C. Riley 🦄💰 aka Minnie St. Claire🥳💰 (@MinnieCRiley) July 21, 2021
Outside of work, what are you most interested passionate about?
I am a cam model until I am not a cam model. I will dig myself out of poverty if it's the last thing I do. I've become really hyper-focused on turning around my finances. I started with making a budget and sticking to it. I paid off $8,000 in 9 months. I'm saving and investing something every time I get paid or receive money no matter what. I want to create a life after camming, and I have a desire to come out of college as an accountant and financial coach.
I spend a lot of time enjoying my own company and pouring my energy into my current romantic relationship. I'm thinking I probably could venture out and make new friendships, but that will probably happen in college. When my country finally comes out of the pandemic, I want to travel to vacation resorts, personal development retreats, start a workout routine and regular visits to the day spa. I also want to study numerology and Wicca.
If you could change one thing about today's world, what would it be and why?
The world needs more compassion and understanding without fear of violence, discrimination and judgement.
Find Minnie St. Claire on Twitter at @onlyminnieXXX.
—
Erika is a sex positive people watcher (and writer). Email her at erika@ynotcam.com.