As August comes to a close, there's a lot happening in the online world — especially with tech! August brought us came some announcements from WhatsApp, Insta and Twitter, all of which are good to know about.
New Disappearing Chat for WhatsApp
WhatsApp has been a popular app for sex workers looking to talk to buyers without giving out their real phone number. WhatsApp has now updated their app to include an option that helps protect the privacy of their users even further.
Frequent users of this app should be pleased over their new feature, which resembles another popular social media platform used by sellers. Social Media Today announced that WhatsApp has added disappearing images and videos within their chats. This option, which sounds a lot like Snapchat, allows content to be auto-erased once it has been opened providing the user with even more privacy. 
While this new feature does sound a lot like Snapchat's disappearing messages, there is one difference that should be noted for those who are thinking about using the app for sending their uncensored content. While the content would be deleted as soon as it is read the user does not receive a notification if the person on the other end takes a screenshot of the image. So for those who choose to keep their real identity a secret, this is something to keep in mind. 

Instagram Rolls Out New Updates
While the money can be a great source of income for those who choose to become an online sex worker or cam model, it also comes with great scrutiny from those who aren't thrilled with this line of work. For every person who becomes a fan of your content, there are going to be those who choose to tear you down because they don't agree with what you are doing.
As a way to help prevent nasty comments from those who don't follow you, Instagram has unveiled a new feature on their platform which is designed to help prevent some of these abusive messages. BBC announced that this new option automatically hides comments and messages from users who either don't follow you or who are new followers. This prevents users from completely disabling comments in order to prevent the negative feedback and instead will mute those who are not "long-lasting followers," which can be enabled and disabled at any time. 
Not only is Instagram doing what they can to help filter out some of the nasty messages some users may receive, they also have a new setting which filters out content that some users may find sensitive. This "sensitive content" of course includes sexually explicit content, which when set will filter out this content from users' Explore section.
In their announcement Instagram stated "You can think of sensitive content as posts that don't necessarily break our rules, but could potentially be upsetting to some people — such as posts that may be sexually suggestive or violent." NBC News announced that the three options to choose from are "allow," "limit" and "limit even more" with "limit" being the default setting that accounts are set at. With that being said, if you want to see that type of content on your Explore page then make sure your setting is changed to "allow."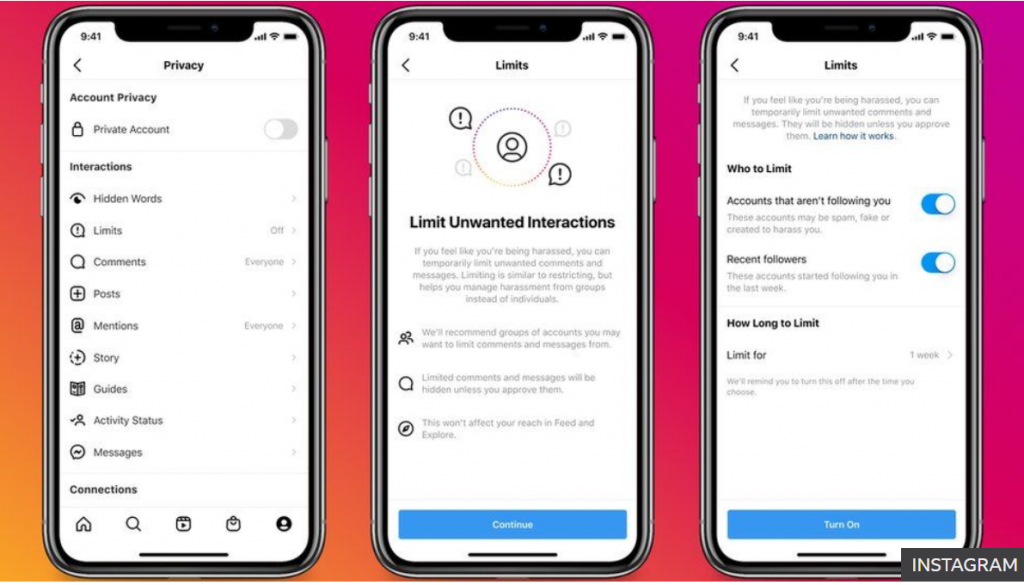 Twitter Redesignes Website 
Tech Crunch recently announced that Twitter has redesigned their website to make it more accessible, less cluttered and easier to use. This also includes updates to their IOS and Android versions which implement a new font called "Chirp" and changes to various elements of the website that will make it more high-contrast.
Chirp was designed to offer users a typeface that is sharp and legible for everyday use but would also allow for more personality. Other updates to the website include updated colors to look "more high-contrast and a lot less blue" and less visible clutter on the screen. This change was designed to draw attention to the photos and videos posted on the app. 

—
Ava Rose is a 420-friendly lingerie model and adult content writer. Find her on Twitter @Ava_Rose420 and email her via ava@ynotcam.com.
Background banner image via Unsplash here. Screengrabs by the author.