Pablo Cortés and Sebas Cortés epitomize contemporary romance, career exploration and sex work online.
The couple met through TikTok, where they'd been creators since 2019. Pablo added Sebas on Instagram after seeing a video of him. Then, after some conversations and calls, they decided to meet! Sebas went to visit Pablo — and what was supposed to be a few days together has become a life!
Pablo and Sebas took some time out to speak with us about their lives and careers together in this super unique and amazing co-interview. Enjoy!
—
YNOT Cam: What prompted you to begin your career online?
Pablo and Sebas: Pablo has a degree in tourism and business administration and used to be a flight attendant and, after, the director of a very famous hotel in Gran Canaria. Sebas has a degree in occupational health sciences and used to work as a salesperson.
We started in this because we are very active in our sexual life and curiosity made us experiment with recording and later posting to OnlyFans, where right now we are in the Top 3 of the creators worldwide. After that we decided why not to stream by Cam4, a platform we both new beforehand.
From the beginning we had a great response from the viewers and still, making us now one of the most seen couples, setting us in the Top 1.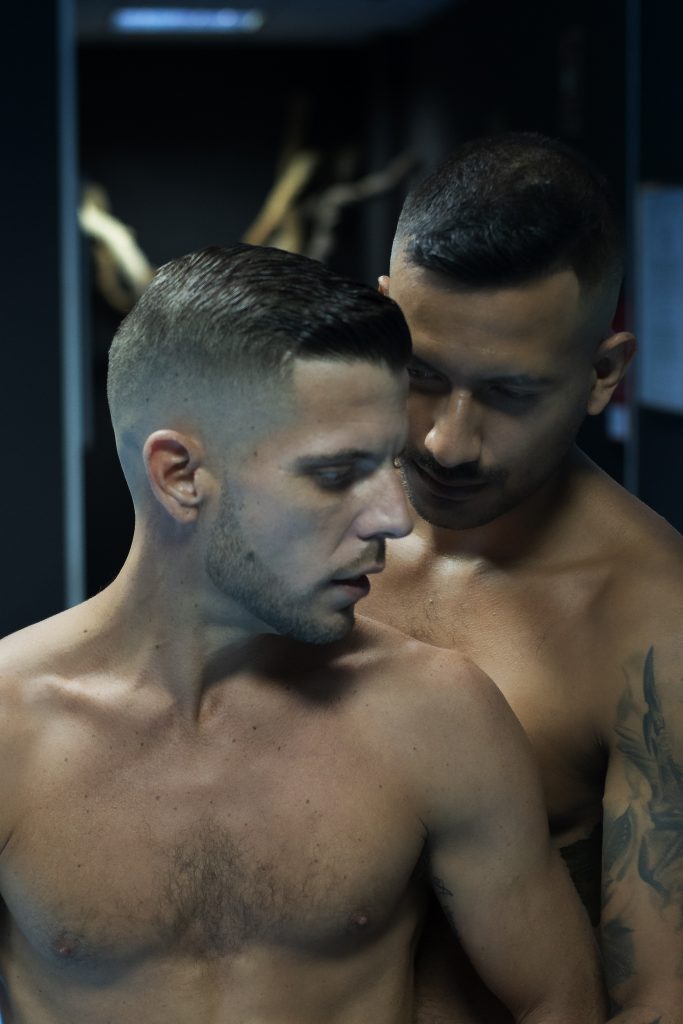 What are some best things about working online? What about challenges?
The highlights for us would be that thanks to our streams we achieved very important awards: A Grabby Award (Europe) as "Best Web Original Content" celebrated in London and other accolades as well
Our challenge would definitely be being the best in our job and improve ourself and in our work everyday. Also, to continue creating content better than what we've already done so we can give our audience the quality they deserve.
Sharing both work and personal lives is challenging for any couple. How do you keep your personal lives healthy while also striving for business success?
It can be difficult sometimes, but we always have in mind that trust in each other is the key and that we want to have fun while we work. We discuss everything between us, and we are always true to our values and what we want or don't. If one of us doesn't feel comfortable with someone or doesn't like him, there is no debate. We look for another one.
As for our life, we try to harmonize between our work and personal hours as a couple and always try to remember that work problems don't come home.
@YNOT_Cam awards nominations🤩

Help us with your nomination

🏆Cam Star of the Year (Men)
🏆 Best Cam Couple
and any other categories you like 💛

Info at picture Swipe ➡️ pic.twitter.com/ZFhpMUq0uO

— Pablo Cortés & Sebas Cortés (@pabloysebas) August 22, 2021
How has COVID impacted your work world? How have you adapted?
When the pandemic started, we didn't know very well what was going to happen but fortunately it didn't affect us directly or indirectly since our streams are remote and with no live audience but on digital platforms. So instead, our viewers have been growing and continue to do so.
Aside from that, we are happy to give to the people alone at home a place to escape from the dark reality we are living these days. It's stunning how some deep hearted conversations we have with some of our fans have expanded our view and insights.
Outside of work, what are you guys most passionate about?
We love being at home chilling and watching some Netflix or whatever — just enjoying our personal time together. We also love traveling and getting to know other places, people and traditions, opening our views at the same time as we have quality couple time. We also are not forgetting, of course, to have and appreciate time with our family and loved ones.
In essence, enjoying our life to the fullest!
And finally, what are you plans for the future? 
Right now, our baby is our cat, but definitely we would love to move to the United States and become parents and extend our family, settling down and relishing in the benefits that the career we are building give us.
Find Pablo & Sebas on Twitter at @pabloysebas.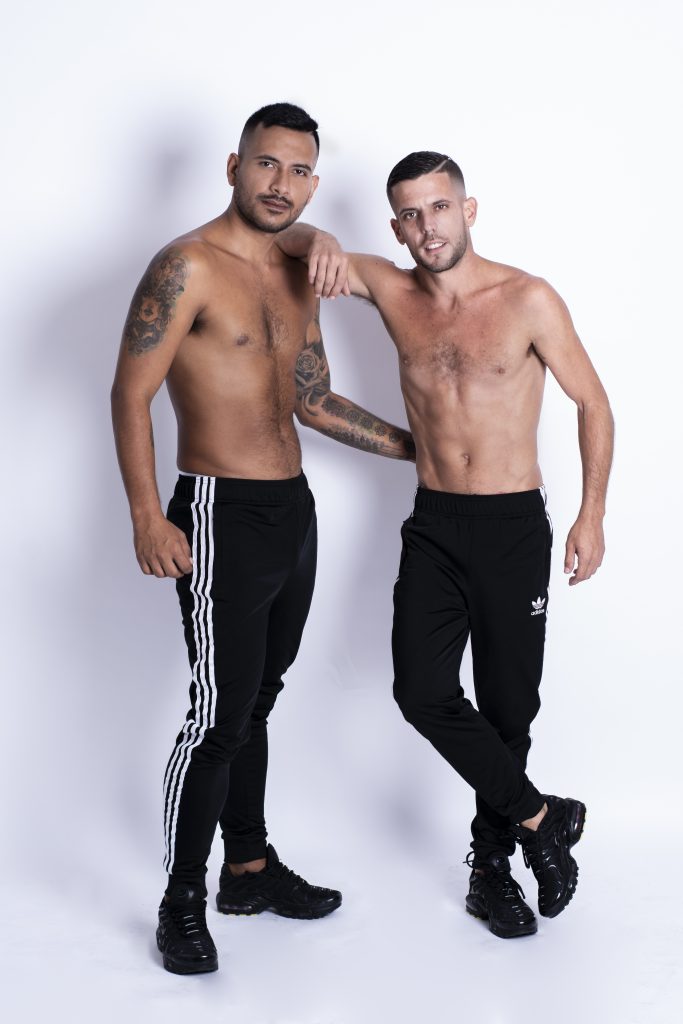 —
Erika is a sex positive people watcher (and writer). Email her at erika@ynotcam.com.