Guest what? Kate Kennedy is hosting the 2021 YNOT Cam Awards– that's what!
We're super excited to share that comedian and adult creator Kate Kennedy will host the 2021 YNOT Cam Awards live on-stage at Avalon Hollywood. The show is happening on Thursday, October 14 and will include a red carpet arrival on Vine Street, dinner and drinks, pre-show entertainment, the stage show itself and the official after party at Bardot. Platinum sponsors for 2021 include Chaturbate, iWantClips, BranditScan and CAM4.
"I am so thrilled to be hosting the YNOT Cam Awards 2021," said Kennedy. "After a long, lonely year, I can't imagine anything better than coming together with so many of the sexy, talented, hardworking folks that make the adult industry so great.  I'm looking forward to meeting and connecting with so many of the attendees and performers, and hopefully helping to facilitate a hilarious and unforgettable evening!"
Kennedy's adult industry journey began in 2017 when she worked as a production assistant for a small porn company. She later moved to Los Angeles to pursue adult films in a more full-time capacity and has been nominated for various awards for her work. After most film production halted at the start of the pandemic in 2020, Kennedy transitioned to adult creator and even reached the top 1% on OnlyFans.
Also a stand-up comedian with past performances at The Improv, The Comedy Store and other Los Angeles area clubs, Kennedy said she believes it's important for industry models and creators to celebrate together as a community, especially during challenging times.
"I absolutely love playing 'hostess with the mostest' and am so excited to be in the unique position to honor our many nominees and awards winners with the recognition they deserve for the countless hours of hard work, creativity, and passion they put into their content," Kennedy told YNOT. "The adult industry can sometimes be a lonely place, and too often those of us who work within it go unnoticed by mainstream media; it is truly so important for us all to come together and support one another, especially right now, and to be chosen to play such a big role for this incredible event is truly an honor and privilege."
She added, "I can't wait to see all of your smiling, sexy faces in October!"
The show will be live streamed to tens of thousands of fans around the world, courtesy broadcast sponsors Stripchat and ImLive. Joining the aforementioned Platinum sponsors this year are Gold sponsors Cams.com and Nafty. The official After Party will take place at Bardot, which is attached to Avalon Hollywood.
For the safety of attendees, proof of vaccination will be required to attend the YNOT Cam Awards this year. Tickets are available through Eventbrite right now. Cam models and creators are also invited to join YNOT at YNOT Cammunity, a multi-day summit just for models and creators that's happening at the nearby W Hollywood Hotel just preceding the YNOT Cam Awards.
See you there!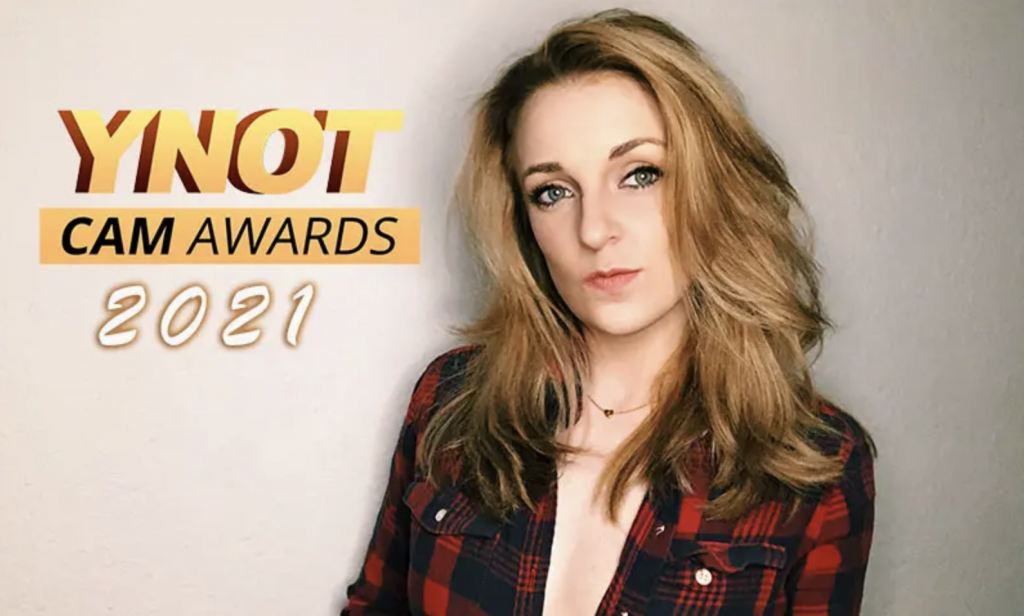 —
Erika is a sex positive people watcher (and writer). Email her at erika@ynotcam.com.