Katy Faery started modeling in mainstream teen fashion, both runway and print, at a young age under a modeling agency in Birmingham, AL.
"I transitioned into the adult industry when I turned 18 years old, starting my career posting photosets on Southern Charms," she shared with YNOT Cam. "Then I moved into fetish and XXX as an independent model and actress and have been working with other producers and creating content for my own stores for over ten years now."
A fun fact she shared with us: "Not only do I juggle creating content for the adult industry — which is several jobs in itself — I am a full time mom and animal volunteer!"
Faery works with stray cats in her area to get them the proper care they need, things like spay/neuter, vaccinations, checkups and so on. "So when I'm not creating smut, I'm dedicating my time to helping out when I can," she shared.
Read on to learn a bit more about Katy Faery, who's is every kind of firework!
—
YNOT Cam: What prompted you to begin your career online?
Katy Faery: I've always been a model! Really, though… It's what I wanted and all I've ever done. I started modeling at a young age and always knew that's what I wanted to do.
I did briefly work with kids as a developmental teacher, but I thrive working for myself and have always enjoyed modeling and acting. It's my passion and in my blood. I didn't really know where to start when it came to the adult industry though. I had experience working with fashion modeling agencies, but didn't know anyone in adult.
A high-school friend introduced me to her mom, who was big in the industry at the time, and she got me started at 18 years old posting nude photosets, and I took off from there. It was great to have someone who was experienced give me tips and advice on how to start, how to protect myself and how to ebb and flow with the ever-changing adult industry.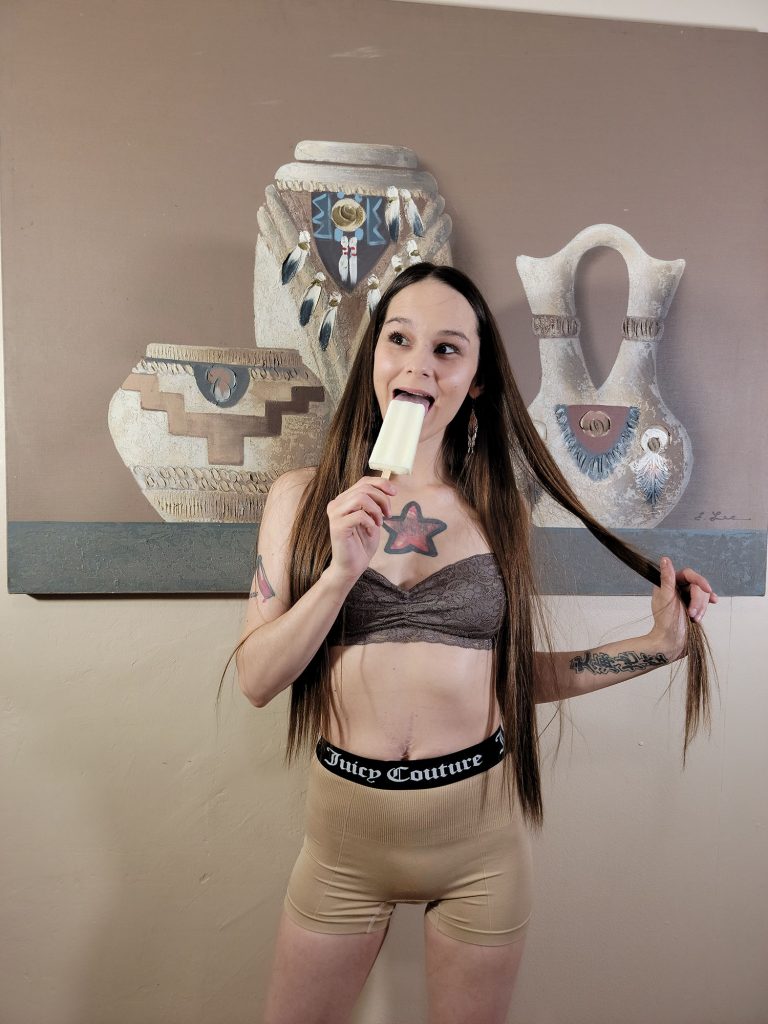 What are some best things about the industry? What about challenges?
I love being able to have my own schedule that is flexible and works for me. That's one of the biggest advantages to working in the industry online — the ability to control my own content and schedule. I have always loved being able to customize my pages and create my own graphics for my brand, and I love that a lot of the platforms allow that in the adult industry. I enjoy using my creativity for my stores! It can be a little challenging at times when you're trying to navigate a new platform and its algorithm, but thankfully as the industry as evolved to be more model-focused. More creators have put in the effort to share their knowledge of the different sites and how they work.
Censorship is an ongoing challenge with working online, with a lot of the major social media sites censoring adult industry professionals, even when they follow all the guidelines. It makes building a name for yourself frustrating at times when you have to constantly worry about post or even account deletion. Overall, working online has been much more beneficial for me than anything else, giving me the time to focus on other aspects of my life and the freedom to control my own content.
Tits on the Trail. 😜

Titty Tuesday on our Morning Hike! 🌄

Find more on my FanSites – Link in my Bio 💚 pic.twitter.com/LKTFzgofYv

— 👸 Katy Faery (@KatyFaery) September 28, 2021
What do you think about the current state of the industry?
To my knowledge based on my own experience, the industry is ever-changing. And to survive in it, you have to learn to adapt to those changes. I'm not personally worried about Onlyfans — mostly because I never even made it on the platform — because something else will replace it, like always. If one site goes down, another is started or rises in its place. The sex industry is the oldest business, and it will always be in business one way or another.
I do think more judgement and political attention is being directed at the adult industry lately, and it could potentially make things a little stressful and chaotic… But alternatively I see more people standing up for sex-workers and the adult industry as a whole. I hope we can come to a peaceful medium of having more protection in place against things like trafficking or underage material — I'd love to see people in the industry help advocate against these things — and allowing people the freedom of expression to create pornography without being demonized for it.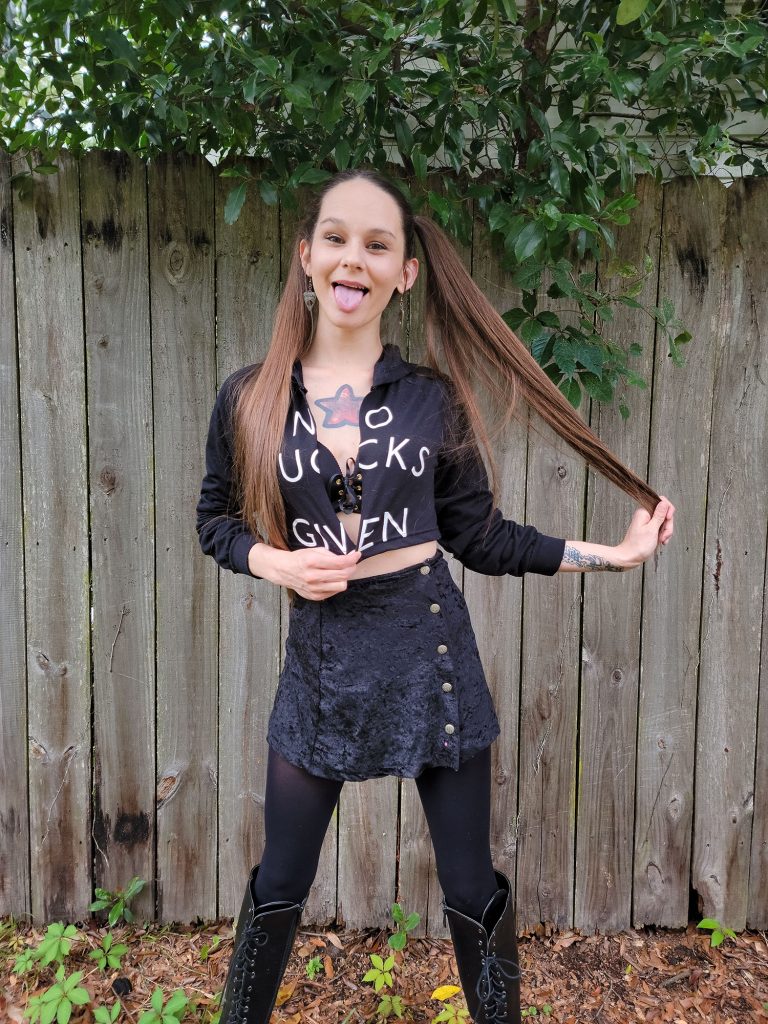 Engaging in things like contests and awards programs is often an event in of itself. What are the benefits that models and creators can get out of engaging in these types of initiatives? Are there any drawbacks?
Contests and awards can be great exposure and be a way to potentially connect with or being inspired by other models in the process. Exposure and any potential prizes would be the direct benefit, but I would focus more on the potential exposure being the more likely benefit.
The only drawbacks are the possibility of promoting and putting time into contests and awards to not win plus not get enough traffic from it to make the time and effort worth it. Don't go out of your way unless you want to, really, and only submit to the ones you feel will be beneficial to you in the end. Just have fun with it!
Your name and brand imagery are ADORABLE, but do you ever worry about litigious mainstream artists?
No. My name and brand is complex and not derived from any one thing. Although I would certainly welcome any mainstream artists input as I'm sure it would end up just being lucrative attention for me! In all seriousness, though, I'm not worried about that.
"Katy Faery" is me and no one else, nor meant to be anyone else. It's a play on words and an expression of different aspects of myself formed into one personality.
Check out the FULL Spooky Reel with Sound on my Instagram: @KatyFaeryxo 💀

My Soles & my Soul are Ready for the Halloween Season! 👻 pic.twitter.com/LfqGDhU6Bp

— 👸 Katy Faery (@KatyFaery) September 26, 2021
Outside of work, what are you most passionate about?
Outside of my career, I'm mainly focused on family! Spending time with my husband and kids is my favorite thing to do, and we love going on adventures together.
As I mentioned before, I also do volunteer work, so working with cats is something that I'm very passionate about and I focus a lot of time and attention on that. I advocate online for animals as well, along with Autism appreciation and mental health awareness, which are all causes and topics close to my heart! I'm on the Autistic spectrum and so are my children, so I like to advocate for Autism appreciation and show what it's like living with different sides of the Autistic spectrum.
If you could change one thing about today's world, what would it be and why?
If I could change one thing about the world, it would be changing how judgmental the world is in general. I wish we lived in a society that judged people more on their overall actions and how they are as an individual instead of what they perceive of them or what they think is good bad based on their own societal or religious beliefs.
The adult industry knows this feeling all too well because of how society views sex. I feel we need more liberation in the way we see others and the way we see ourselves.
Find Katy Faery on Twitter at @KatyFaery.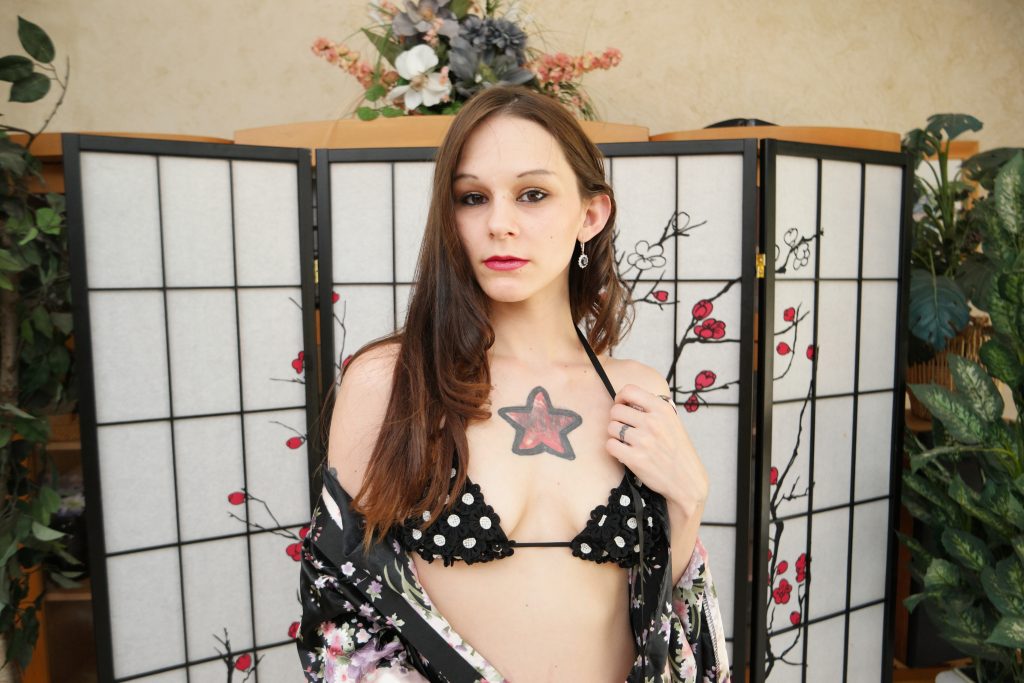 —
Erika is a sex positive people watcher (and writer). Email her at erika@ynotcam.com.