Dear Lola,
Lately I've really been struggling to cam. There have been days when I set a time and even tweet to my fans that I'm about to log on, but then don't follow through. It's embarrassing to even admit this, but I feel like I'm not sexy enough, not popular enough — like everyone is judging me. It wasn't always like this. When I first started out, I enjoyed camming a lot, but these days, I'm paralyzed from constant stage fright. Help!
– Shy in Cheyanne
—
Dear Shy,
I'm feel you hard and am so sorry you're suffering this way. Putting yourself out there is never easy. It's an underdiscussed fact that many of us face some kind of online social anxiety — fear that we don't measure up or are doing something wrong, whether it's on our social media or even more powerfully and intimately, performing online.
We need to conjure a ton of self-love and self-care to overcome the online willies. First, I want to shine a spotlight on the internal experience of insecurity and where it stems from, then I'll offer some solutions.
The Trance of Unworthiness
One of the most life-affirming pieces I've ever read — one I return to again and again whenever I struggle with low self-esteem — is "Awakening from the Trance of Unworthiness" by Tara Brach, a Western Buddhist teacher. Her article first appeared in the Spring 2001 issue of Inquiring Mind and has become an instant classic, available to read in full here. She writes about "the trance of unworthiness," how it causes us pain and how we might wake up from it, in order to live richer, more fulfilling and self-loving lives.
According to Brach, those of us raised with Western values are taught from an early age that we are deficient. We grow up believing that we aren't good enough — we need to strive to be different or "better" than who we naturally are. Only through self-reliance, hard work, productivity and self-improvement can we ever attain the happiness, satisfaction, and connection to others we desperately crave.
Brach writes:
[W]hen inevitable pain arises, we take it personally. When we are diagnosed with a disease or go through a divorce, we perceive that we are the cause of unpleasantness (we're deficient) or that we are the weak and vulnerable victim (still deficient). Since everything that happens reflects on me, when something seems wrong, the source of wrong is also me.

The result of this mindset is shame, dissatisfaction, fear, and even hatred of others.
One of the many reasons I reread Brach's essay regularly is her observation that this suffering is unnecessary. Much like popup ads of the mind, they're just nonsense messages clamoring for our attention, asking us to buy something we certainly don't need. What is required is to remember that we are not deficient, we are not shameful, we are not unworthy. Not now, not ever.
Just to clarify: The word "unnecessary" may make it sound like social anxiety is utterly unfounded, which isn't the case. Certainly all of us at one time or another, especially working in the sex industry, have experienced painful messages about our "worth" — our appearance, our intelligence, even flat-out dehumanizing rudeness. Brach isn't saying that the world is never unkind. But when we know down deep we are loveable and worthy, when someone disrespects us, we can see clearly that's a sickness in them, not in us.
Waking Up from "The Trance"
Consciously rejecting negativity and committing to self-acceptance, over time, can help us limit internalized shit-talking. The practice is to pause, take a step back and say this isn't what we want to be doing. We follow up by reinforcing positive messages and self-love. As Brach puts it, "An open and accepting attention is radical because it flies in the face of our conditioning to assess what is happening as wrong. We are deconditioning the habit of turning against ourselves."
With that in mind, how to get on cam when we're feeling insecure? When performance anxiety comes rushing up, we can:
— Acknowledge our fears. Just taking a moment to recognize how we're feeling is a huge step to counter getting overwhelmed
— Take steps to self-soothe. Deep breaths, positive affirmations, and other anti-anxiety techniques are excellent self-care.
— Track positive experiences. Keeping a diary of good days on cam can be a useful resource to combat the bad days.
— Establish our own markers of success. The fact is the only person on cam you need to impress is yourself. Focus on your fans, your performances, your successes, not anyone else's.
Diane von Furstenberg once wrote: "The most important relationship in your life is the relationship you have with yourself." By practicing unconditional self-acceptance and kindness, confidence is sure to follow.
Until next time, be sweet to yourself.
Lola D.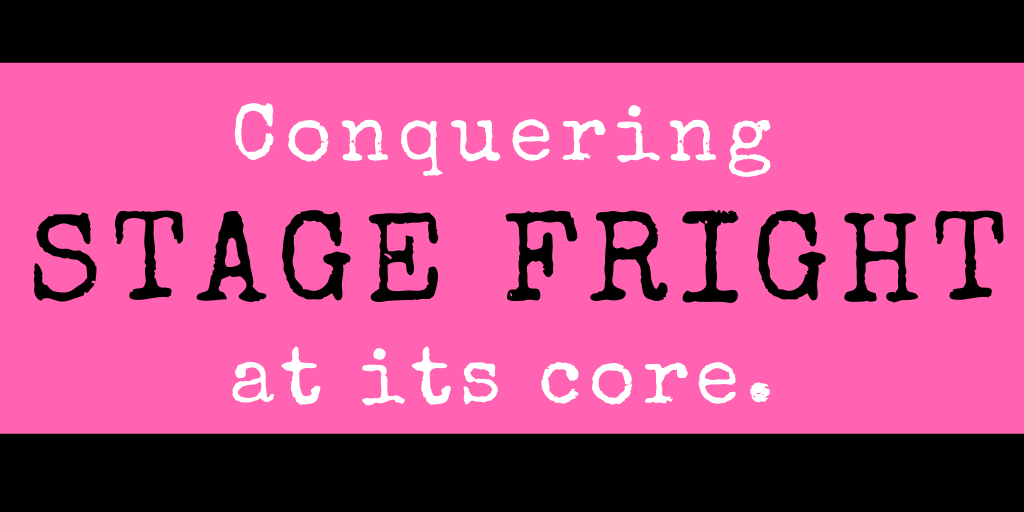 —
Lola Davina is a longtime veteran of the sex industry and author of Thriving in Sex Work: Sex Work and Money, her followup to the formative Thriving in Sex Work: Heartfelt Advice for Staying Sane in the Sex Industry. You can get the audio version of Sex Work and Money via Awesound here. Contact Davina at Lola.Davina@ynotcam.com and visit her on Twitter at @Lola_Davina.
Image of Lola Davina courtesy Pat Mazzera.