Dear Lola—I started camming a few months ago, and I LOVE it! I never thought I could have this much fun and get paid for it. The problem is, though, I know it can't last. I find myself thinking all the time that it's too good to be true. It doesn't help that I spent the last two years after I moved out of my mom's house with almost no money and spent part of that time crashing in my friend's living room. I'm kinda not used to things going my way…?
Anyway. I'm not exactly sure why I'm writing to you, except that even now that things have started to turn around, I'm still freaked out. I'm wondering if you can help me?
Signed—Still Scared in Saskatchewan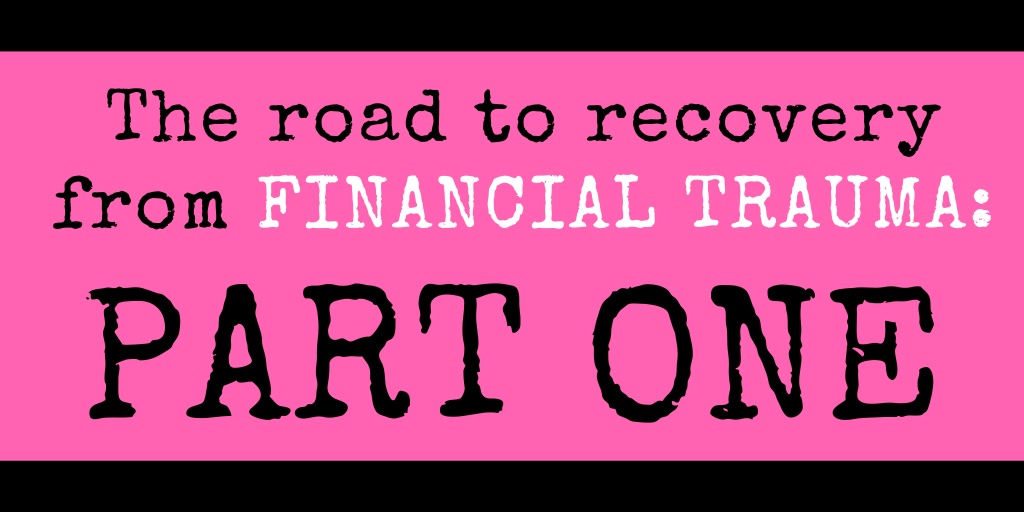 Dear Still Scared: Your story opened up a Pandora's box in my heart, because it reminded me so much of my own experience in sex work. When I first became a stripper, I found myself making money beyond my wildest dreams. But I still felt precarious, like at any moment everything could come crashing down, and my life would be ruined. It was such a confusing mix of emotions—on the one hand, I was riding high; on the other, I felt like everything could shatter in an instant. Like you, I too was recovering from terrifying financial instability.
I want to address your state of mind and your situation from multiple angles, so my reply will span several articles. As I wrote about in my book, Thriving in Sex Work: Sex Work and Money, a financial guide for sex workers, the Money Boss move is to address your emotions first, because we need to settle our nervous systems before taking action. Otherwise, when we're frightened or angry or otherwise triggered, we tend to make decisions we regret later.
So let's start with the emotional and somatic (meaning body-centered) side of financial trauma, and we'll tackle more practical advice, such as planning and making a budget, in next month's column.
Financial Trauma
First off, let me just say, you are not alone. Economic insecurity is a foundational feature of capitalism—not just a bug, but a feature. The more desperate workers are, the worse employers can treat them. Feeling secure and well off in our society is reserved for only a tiny few.
That's big picture. More specifically, it's important to always be aware that all of sex work, including camming, can be precarious, so it's rational of you to be unsettled. However, just because your state of mind is due to realistic concerns doesn't mean you're doomed to be fearful all the time.
My advice is to treat your years of financial insecurity just the same as a long illness or recovery after an injury – a traumatic episode that requires time, gentle self-care, and recovery.
Future Tripping
The first thing I encourage you to do is to address the fact you are future tripping, a term that means replaying past trauma and projecting that fear onto your future. The heartbreaking fact about future tripping is it poisons the present moment, even if we happen to be safe and cared for.
There are many ways to cope with anxiety—one I like best is mindfulness. Whenever you find yourself ruminating about what might go wrong, the process is to first notice that you're doing it. Just this simple act of being aware that we're spinning out gives us a tiny bit of distance. Even if our heart rate is elevated and our palms are sweating, now we are observing what we're experiencing, rather than simply drowning in it.
Now take a few deep grounding breaths. The 4-7-8 technique—breathing in while counting to four, holding your breath for eight beats, and breathing out while counting to seven, has been scientifically shown to be effective in reducing physical stress and emotional distress.
Additionally, you might try the 5-4-3-2-1 technique: a simple and easy-to-remember exercise to help you disconnect from racing thoughts. While breathing as calmly as you can, notice and name, (either out loud or to yourself):
Five things you can see (car, book, art hanging on the wall, etc.)
Four things you can touch (curl your toes, touch your sleeve, wiggle in your seat)
Three things you can hear
Two things you can smell
One thing you can taste
Trauma breaks trust – trust that the world is a safe place and that we belong in it; rebuilding it takes time. Here is the good news: that financial security you're feeling right now? That's a part of you too. Precariousness is not the whole picture.
Next month, I'll write more about taking concrete steps to solidify your financial situation, but until then, remember the words of Dr. Brené Brown: "When we own our stories, we get to write a brave new ending."
Until next time, be sweet to yourself.
—LolaD.
Lola Davina is a longtime veteran of the sex industry and author of "Thriving in Sex Work: Sex Work and Money," her follow-up to the formative "Thriving in Sex Work: Heartfelt Advice for Staying Sane in the Sex Industry," is available wherever books are sold. You can find audio versions located at Audible, iTunes and Awesound. 
Contact Lola at Lola.Davina@ynotcam.com and visit her on Twitter at @Lola_Davina.