Mia Kink loves her work. In fact, given that Kink has a "vanilla" job as in healthcare, one could say that her online sex work appearances are more paid play than work. Either way, Kink loves what she does online.
"I was introduced to camming from a friend," she explained to YNOT Cam. "I was looking for a fun way to safely express myself. I found an amazing platform in Chaturbate for sharing my 'kinks' and never looked back. I am able to chat freely about sexual topics with little to no judgment in a community of like-minded people, in addition to being a home healthcare professional."
Think (Mia) Kink
When it comes to her online performances, Kink lives up to her last name. "I bring the kink to my shows," she said. "I have a plethora of toys to share with my viewers. I have many toys that give the viewer bluetooth control. I have sex machines — yes I said 'machines,' as in plural. I also have more than one type of MotorBunny Sybian. One of my most popular shows is my oral deep throat machine."
Kink also does themed shows. "I have done cooking, pool, fire pit, stripper pole, bathtub and my well-known popular shower shows, to name a few," she explained.
Kink's varied on-screen performances are anchored in her personal breadth of sexual knowledge.
"I use my life experience as a swinger and unicorn to express myself more comfortably and freely than some other less experienced ladies," she said. "I share my knowledge of sexual experiences and explore ways of play, I'm creative and vocal with my dirty talk, and I'm confident in leading less experienced viewers. At the same time, when I meet a dominant personality, I can be submissive for some exciting role play."
As well, Kink also uses her human touch to connect to her viewers. "I incorporate conversation and friendships info each stream, without forgetting that most people are there for an escape, entertainment or a release from what's going on in the outside world," she noted. "But I do not let society put me into their box."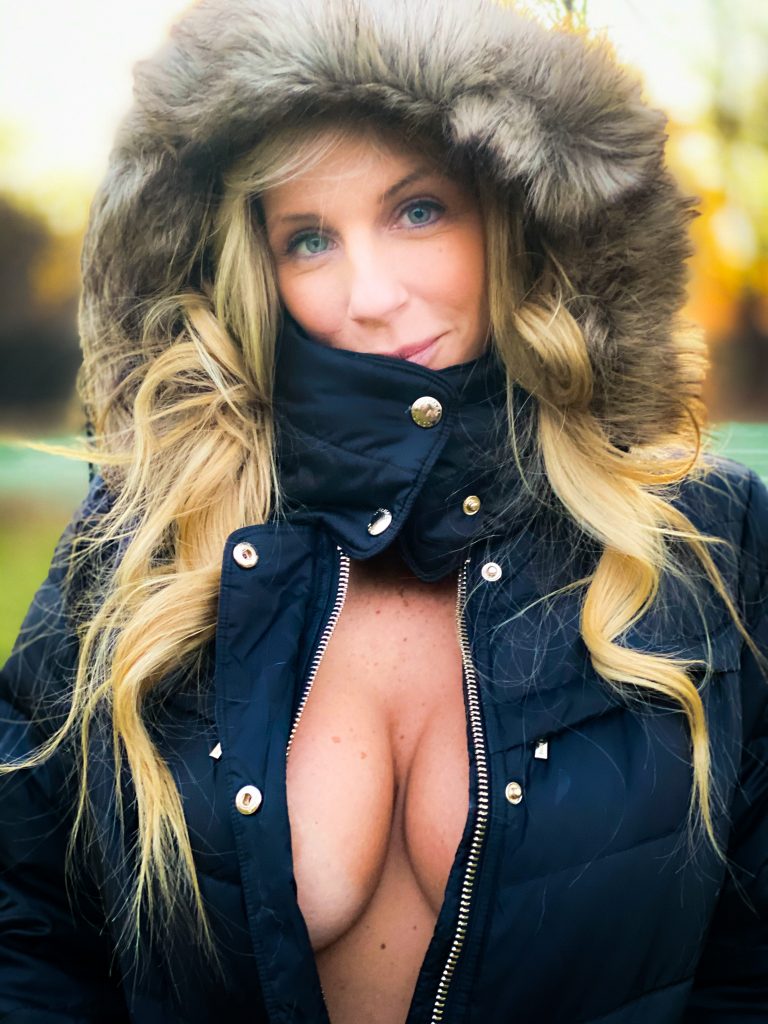 Mature Models Rule
Kink's interactive appearances are in big demand online. This is why not being a 20-something cam model isn't a problem for her.
"There is absolutely a market for for mature cam models," Kink told YNOT Cam. "I find that many of my viewers are younger guys seeking an experienced woman to lead them and make them feel comfortable exploring their kinks and desires."
At the same time, many of Kink's viewers are similar in age to her. "These viewers are looking for someone with similar interests and common life experiences," she said. "We can share a sexual experience and sometimes just a great conversation."
Compared to younger viewers, "the older gentleman brings many different qualities and can be looking for many different things."
"I have had many wanting to be a daddy, a Dom, or a strong figure. Some want to give up control and be led… For example, I have used a strap-on many times for a virtual pegging. Others are looking for a warm companion that can also be a sexual dynamo," she explained. "The older guy can be the most complicated because he brings experience as well, but [he's] usually a very rewarding partner. This is also true about the 'mature' cam model: She may explode your mind along with other things."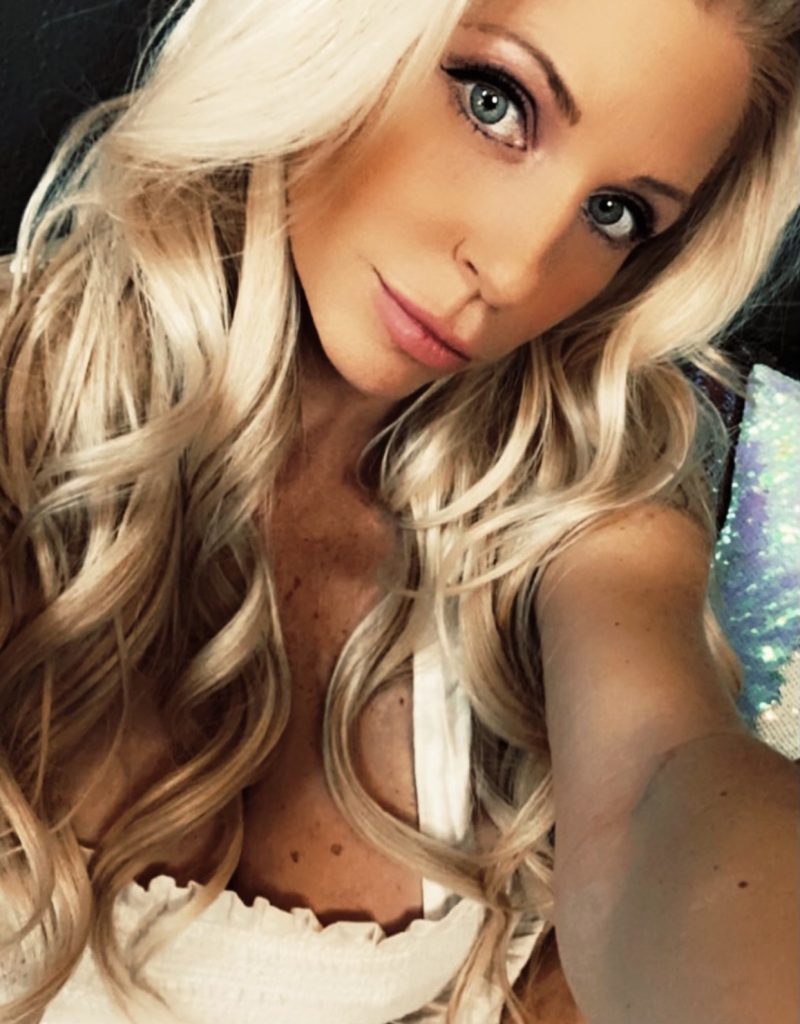 A Balance between Personal and Professional Lives
With all that Kink does online, one might think that balancing between her cyber sexual persona and life in the non-cyber world might be difficult — but she takes this balancing act all in stride.
"As a Home Healthcare Professional, I know a lot about separating my professional life from my personal life," she said. "However, I see camming as an expression of my sexuality and therefore part of my personal life. I have developed true friendships through camming and try to give enough attention to my friends and family offline as well as me viewers online. I try to make myself available to those who make me a part of their life."
"Camming has been great! You get back what you put into things," she added. "I invest back to constantly keep my technical equipment top notch and always have more than enough toys at my fingertips. I plan to continue expanding and exploring new sexual interests and keep adding new things to my streams for years to come. I will continue to cam as long as I am enjoying being part of the camming community and it fits my lifestyle."
Find Mia Kink on Twitter at @miakinkdd.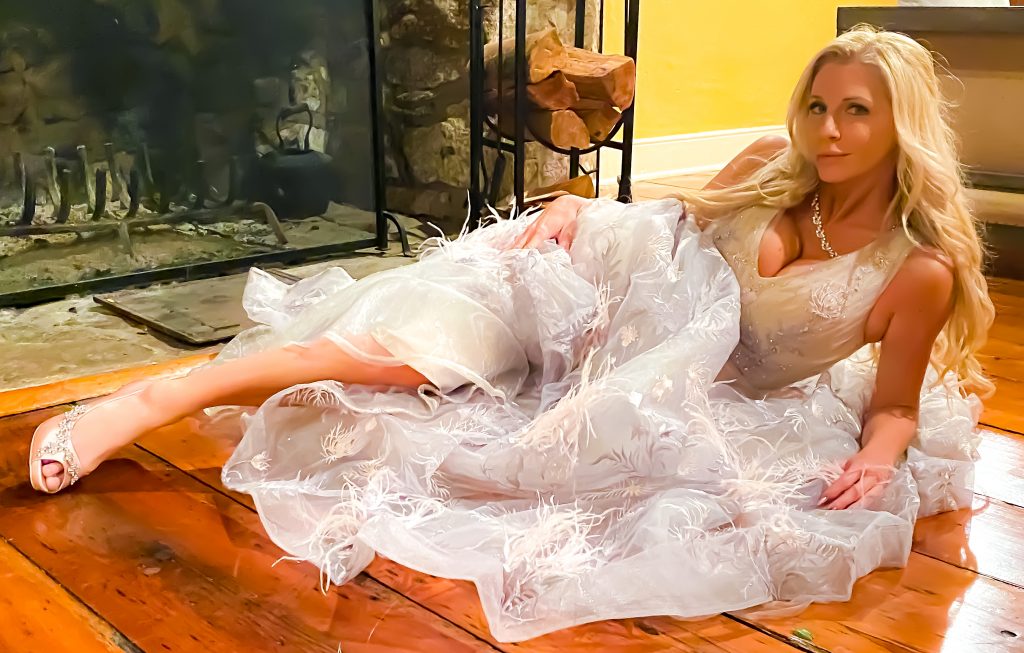 —
Allyson Creighton is a freelance writer and sex worker advocate with credits at various industry publications, including Transformation magazine. She can be found on Twitter at @Lovely1Allyson. Contact Creighton via allyson@ynotcam.com.